Government looks into tactics to handle "fake news", says Chief Secretary John Lee
By: Karmen Li

Edited by: CHEN Bingyi

2021-11-18
Chief secretary, John Lee revealed today that the government is looking at how other countries tackle the spread of disinformation. Speaking on RTHK, Mr. Lee said a legal study is underway on how to deal with the problem and he has not ruled out the possibility of new legislation. The move comes after the government introduced new laws earlier to clamp down doxxing and hate speech.
"The fake news legislation can stop destructive rumors from spreading in Hong Kong. Freedom must be exercised under law, which allows people to enjoy more freedom," Mr. Lee said.
Another proposal to manage fake news is to require publishers to self-regulate. Where information is not verified or fact-checked, publishers would be required to make a statement, Mr. Lee said. 
He added that he preferred to act on content management first to seek a balance between controlling misinformation and freedom of the press. 
Tang Tak-shing, chairman of Politihk Social Strategic, a local political organisation, believes it is necessary to introduce a fake news law because of the rise of online news media and unchecked reporting. 
"We prefer legislation since it is difficult to ask online media with low credibility to be self-regulated. The bill can make the boundaries clear toward news media," said Mr Tang.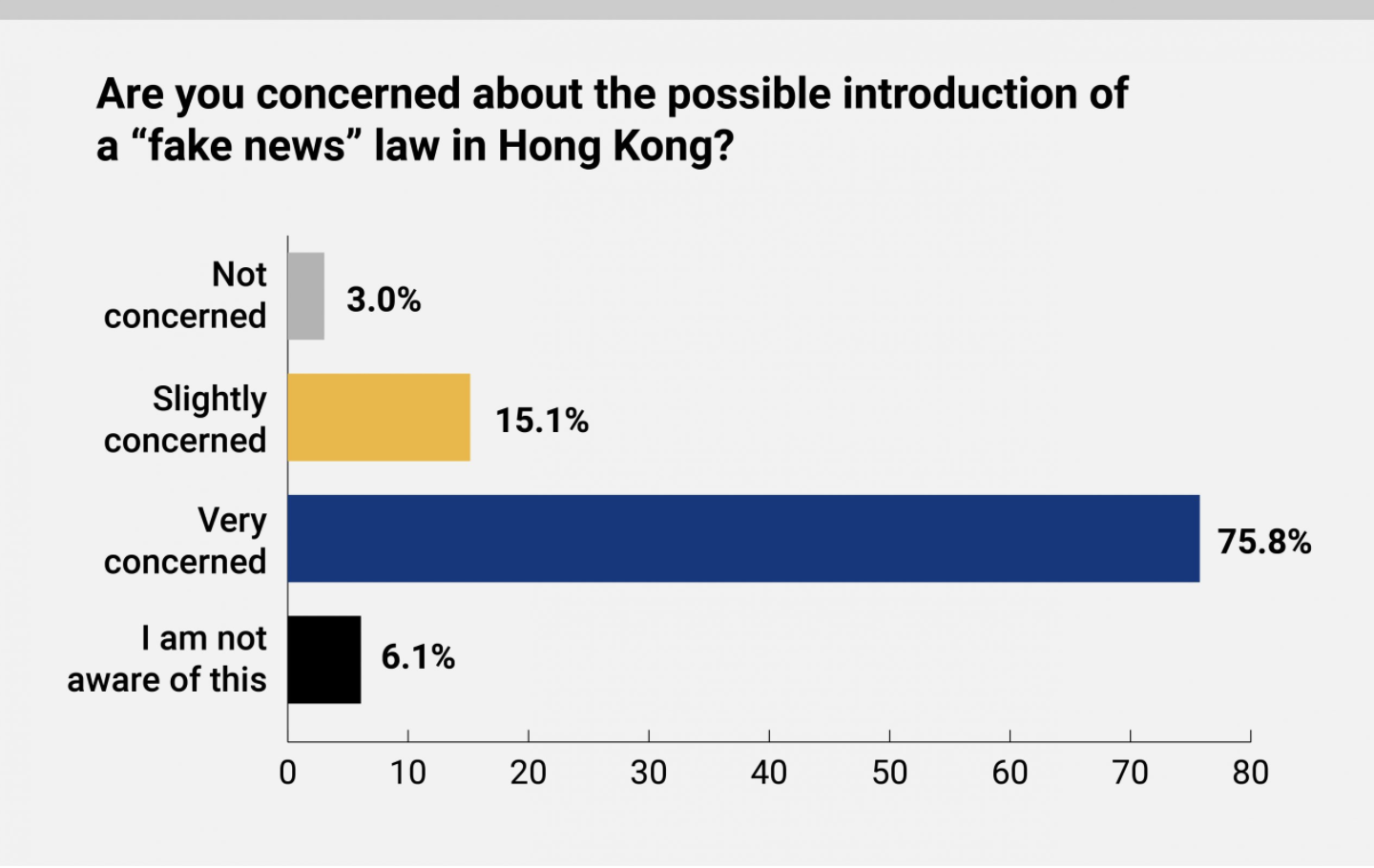 A survey released  by the Foreign Correspondent Club earlier this month found that 75.8% of the 99 respondents including correspondents and journalist members were very concerned about the possible introduction of a "fake news" law in Hong Kong.
The chairman of the Hong Kong Journalist Association (HKJA), Ronson Chan Long-sing, said that the government often claims that news media smear police officers, but "they can clarify this immediately instead of waiting for rumors to spread and blame the media".
"It is hard to self-regulate as proposed by John Lee,"  said Mr. Chan.
"The news agencies are finding it difficult to reach a consensus on regulating fake news," said Mr Chan.