Hong Kong less attractive to Golden Week travellers
By Joanna Wong and Crystal Tse
Hong Kong retailers and hotel owners are having a depressing Golden Week due to a drop in the number of mainland China tourists.
The downsizing of mainland Chinese tourists actually travel and shop in Hong Kong during their one-week National Day holiday signals the start of an "ice-age" for the tourism and hospitality sector.
Visitor arrivals recorded by the Immigration Department from October 1 to October 4 showed a year-on-year decrease of more than 5 per cent. The number of mainland visitors increased about 4 per cent from last year, when the main business districts were occupied by pro-democracy protestors.
Analysts believe many of them are transit visitors heading towards other countries for vocation.
The trend could be seen as early as in August. According to Hong Kong Tourism Board, overall visitor arrivals were down 6.6 per cent in that month compared to the same period last year. The number of mainland visitors decreased by 7.1 per cent, or more than 300,000. Overall hotel room occupancy rate also dropped by 3 per cent.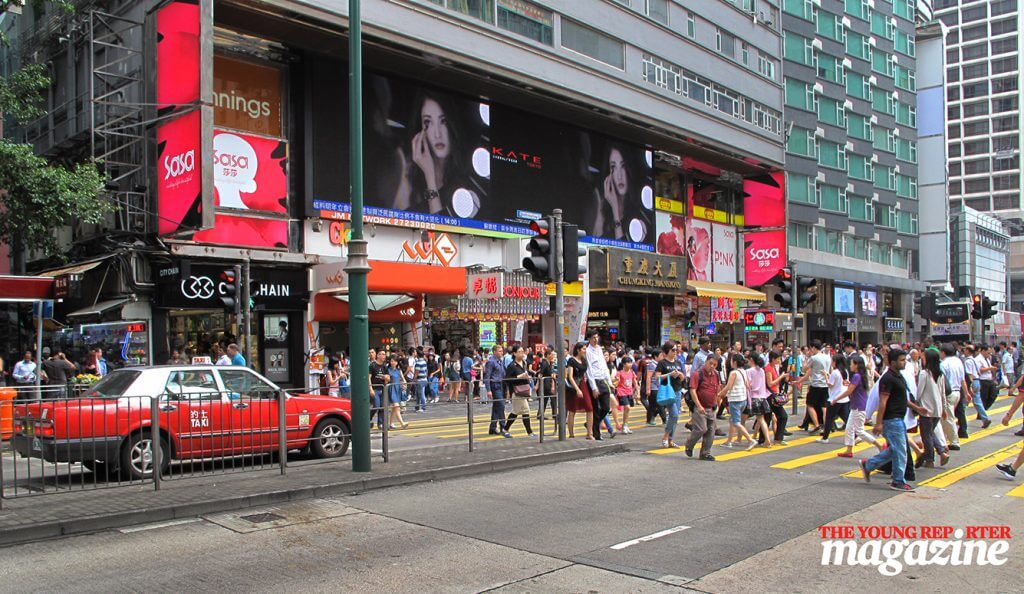 Tourism constituency lawmaker Yiu Si-wing blames the localist-led anti-parallel trading protests targeting mainland shoppers.
"Hong Kong's 'shopping paradise' and 'city of hospitality' slogans no longer match how Chinese, or even Southeast Asian tourists, perceive us," he said.
Lai Mei-hui, a university student and a tourist from Jiangxi, said Hong Kong was becoming more unwelcoming to mainland travellers.
"After watching the news about Hong Kong, some [Chinese] people who originally wanted to visit were turned off," she said. "They choose Thailand instead."
Many countries, including the United States, have relaxed visa policy for mainland tourists, making Hong Kong less attractive as a destination since 2003, when the Individual Travelling Scheme was first introduced, said Mr Yiu.
He also admits that China's economic slowdown has an impact on the number of tourists and the amount of money they spend. He says Hong Kong has no other market to reply on in the neighbouring area except the mainland.
"It was not that we did not want to put the eggs in different baskets, but the objective situation has led to a gradual reliance on the Chinese market."
Daisy Leung, director of sales and marketing of Holiday Inn Golden Mile, argues that the drop is not so much political, but mostly due to the depreciation of RMB. The weak USD has contributed to the decrease in long-haul tourists.
"When RMB was appreciating, it was a bargain for them to come and enjoy a 20 per cent off everything," she said.
Holiday Inn Golden Mile had an average occupancy rate of 85 per cent during the 2014 Golden Week, a result of the Occupy Central. But the franchise has recovered this year to 92 per cent on October 1.
Ms Leung says it is possible to strategically divert the markets, and the hotel has spent "lots of resources and cash". For instance, they offer kids free breakfast buffet coupons to attract family tourists from Southeast Asia.
However, Ms Leung says the tourism and hospitality industry is suffering from the lack of government support. She believes Hong Kong needs new attractions in addition to Disneyland and Ocean Park in order to stay attractive.
Many others in the industry share the pessimism.
"Even when there were natural disasters and man-made misfortune, Hong Kong had always maintained a growth," Mr Yiu said. "But not this year."
(Edited by Viola Zhou. Copy-edited by Nathaniel Suen.)