Former Chief Executive Donald Tsang charged over misconduct
By Mari Chow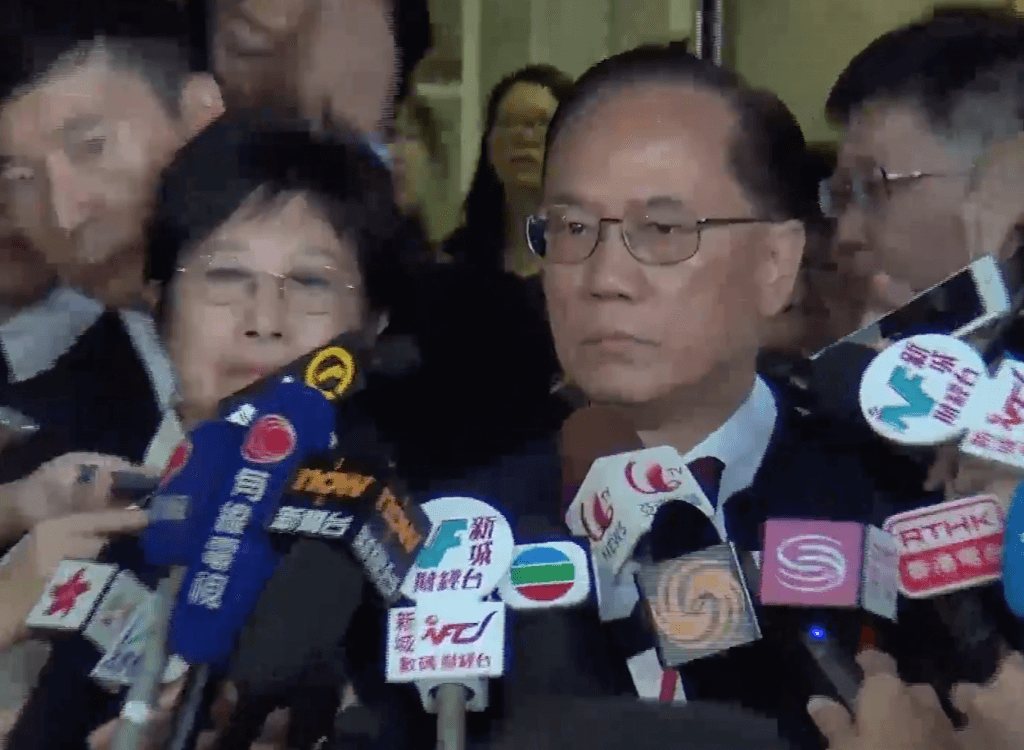 Former Hong Kong SAR Chief Executive Donald Tsang Yam-kuen was charged by the Independent Commission Against Corruption this morning with two counts of misconduct in public office.
He has been released on $100 thousand bail after appearing at the Eastern Magistrates' Court this afternoon to answer the two charges, which made him the highest-ranking Hong Kong government official ever to face a corruption trial.
The first charge alleges that when Mr Tsang was in office, he failed to disclose his interest in dealings with a major shareholder of Wave Media Limited, later renamed Digital Broadcasting Corporation Hong Kong, when the council discussed and approved its licence applications.
The second one alleges that he "willfully misconducted himself" by failing to disclose his interests in the lease of a Shenzhen flat and the engagement of an architect responsible for the interior design work of that flat. Mr Tsang proposed the architect be referred for consideration for nomination under the city's honours and awards system.
Mr Tsang, 70, stepped down from the Chief Executive position in 2012 and has since been investigated by the ICAC for allegedly accepting luxury favours from business people, which include low apartment rents and rides on private yachts and jets. But Mr Tsang insisted he had no conflict of interest.
He showed confidence of being found innocent in a statement faxed to media earlier today.
"My conscience is clear," it says. "I have every confidence that the court will exonerate me after its proceedings."
Secretary for Justice Rimsky Yuen Kwok-keung said the decision to commence prosecution was made in accordance to the related law and evidence.
"There is no political consideration in the prosecution," he told reporters at ICAC today.
Misconduct in public office leads to a maximum penalty of seven years in jail. The court will reconvene on November 13.
(Edited by Viola Zhou. Copy-edited by Joey Hung.)