Mass rally in London to call for second Brexit referendum
By: BellaHuang

Edited by: Amy Ho、Phoebe Lai

2019-10-20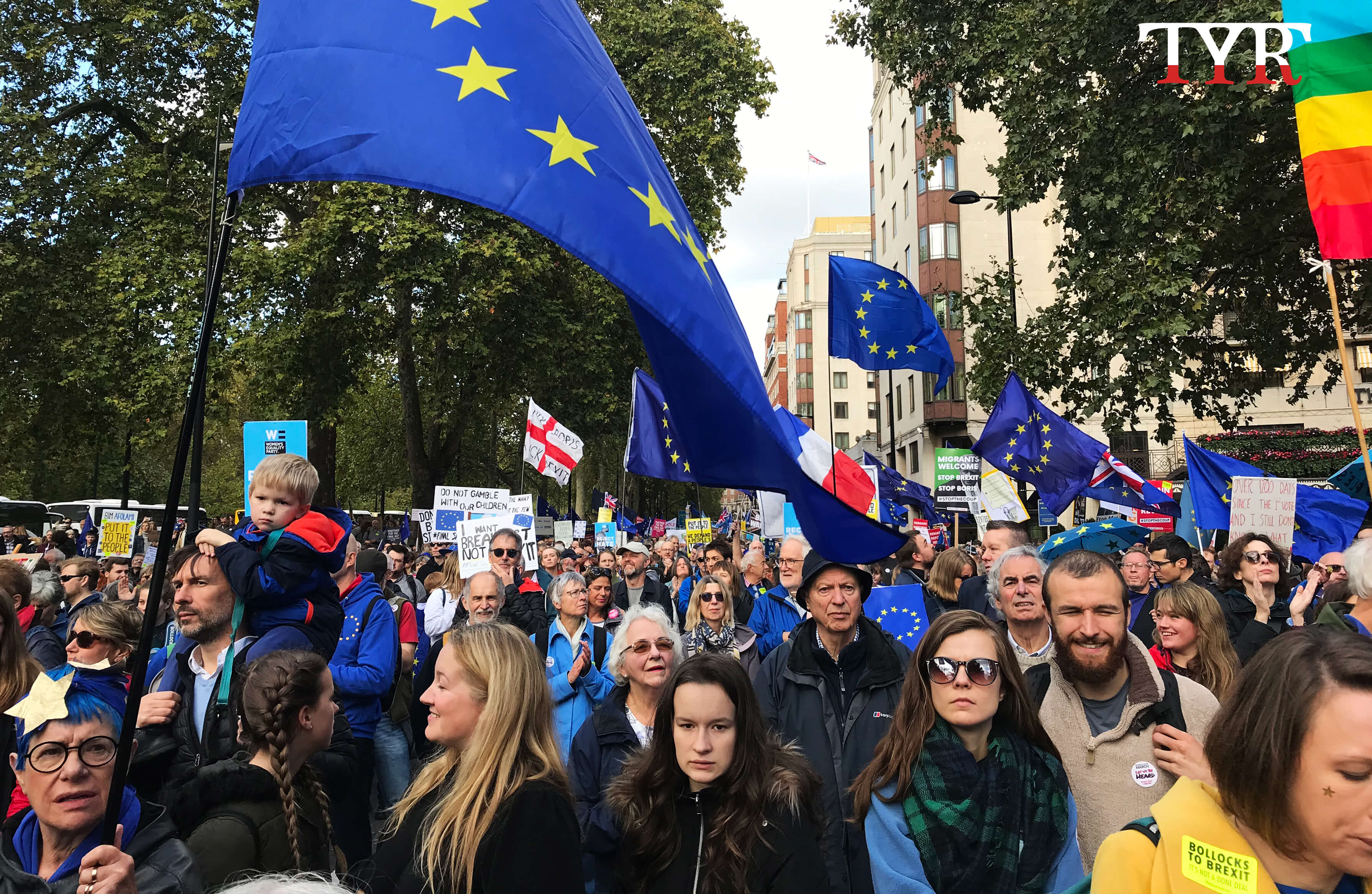 LONDON - Marchers in London celebrated on Saturday after the British parliament voted in favour of withholding approval of Prime Minister Boris Johnson's Brexit plan. 
Organisers of the rally, People's Vote, want a second referendum on Brexit. They claimed up to a million people joined the march.
Protesters assembled on Park Lane at noon and walked to Westminster, where the Parliament is located. They waved European Union flags, carried signs and banners which read "Together for the Final Say", and shouted "Boris out!" during the march.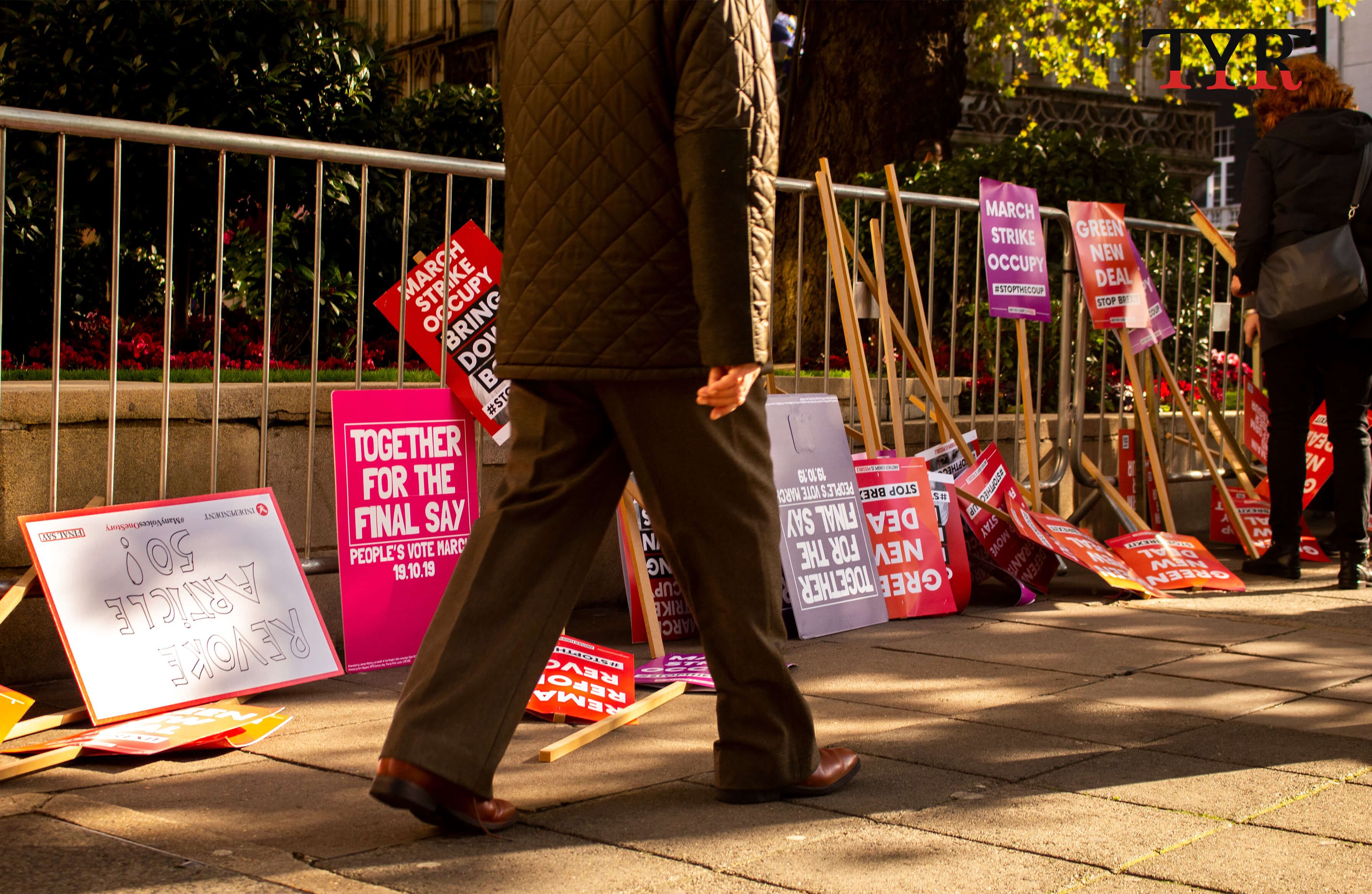 Anger poured out in Britain when Mr. Johnson announced a Brexit plan last week, in which Northern Ireland would remain in the European single market for trade purposes but leave the customs union.
That would mean Northern Ireland would become Britain's entry point into the European Union's customs zone. Britain would need to stick to EU regulations on agrifood and industrial products, which some believe will cause huge economic damage to Britain. 
"A no-deal Brexit will influence day-to-day food, medication and people's daily life in the UK," said Savannah Louie, a protester in the march.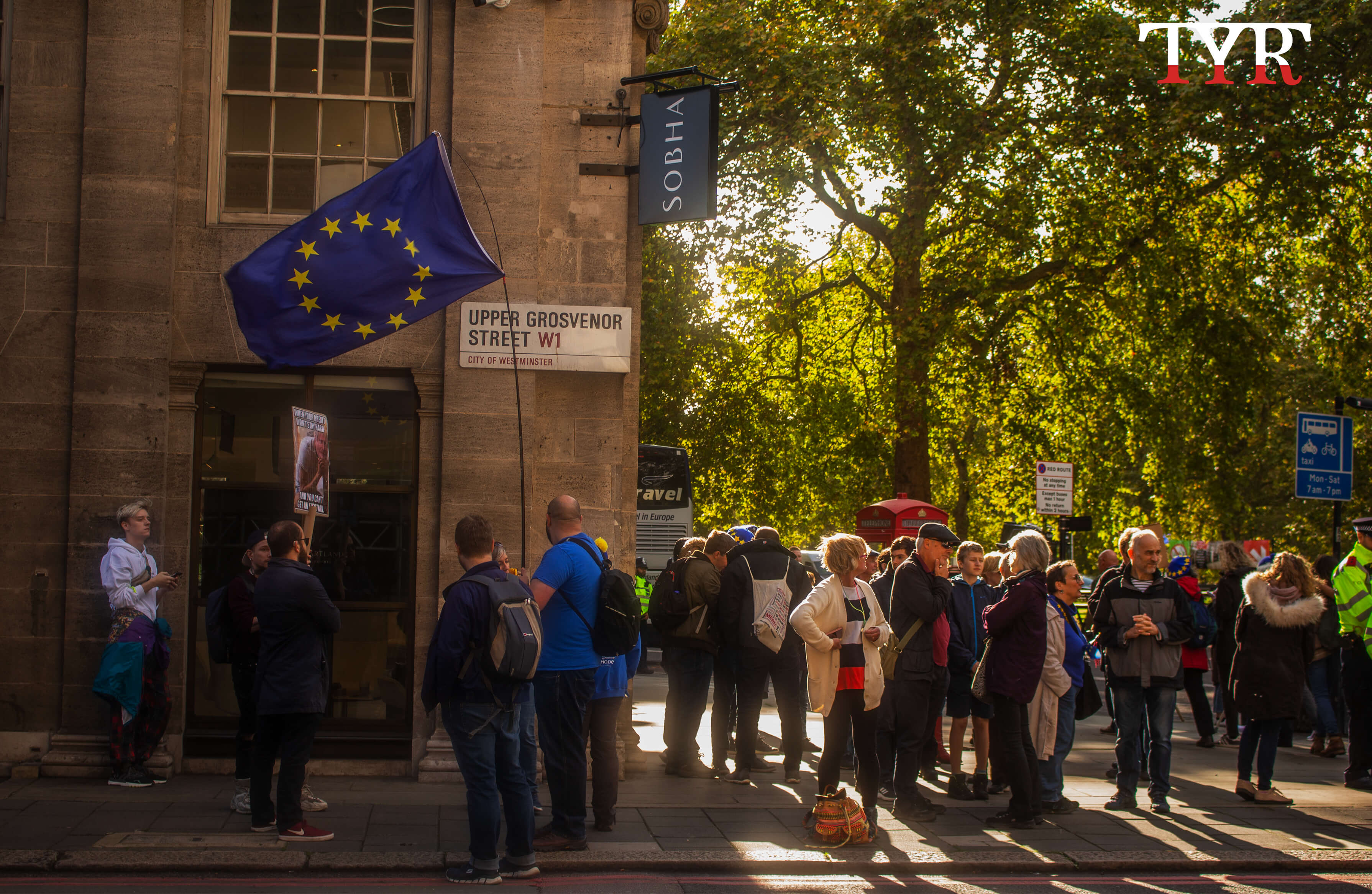 Another protester, Marnn, who came from Ireland with her husband, said, "If it [Brexit] happens, we will need to leave the UK and go back to our own country." Petts, Marnn's husband, said he would feel "desperately disappointed" if Boris Johnson's deal is passed in Parliament.
Countries currently in the European Union do not share single borders with those outside the union. Whether or not there will be a hard border between Britain and Ireland has been a main point of contention in the Brexit debate.
Britain's major opposition Labour Party, is against Mr. Johnson's latest deal. They want to put the country's decision to leave the European Union to a public vote.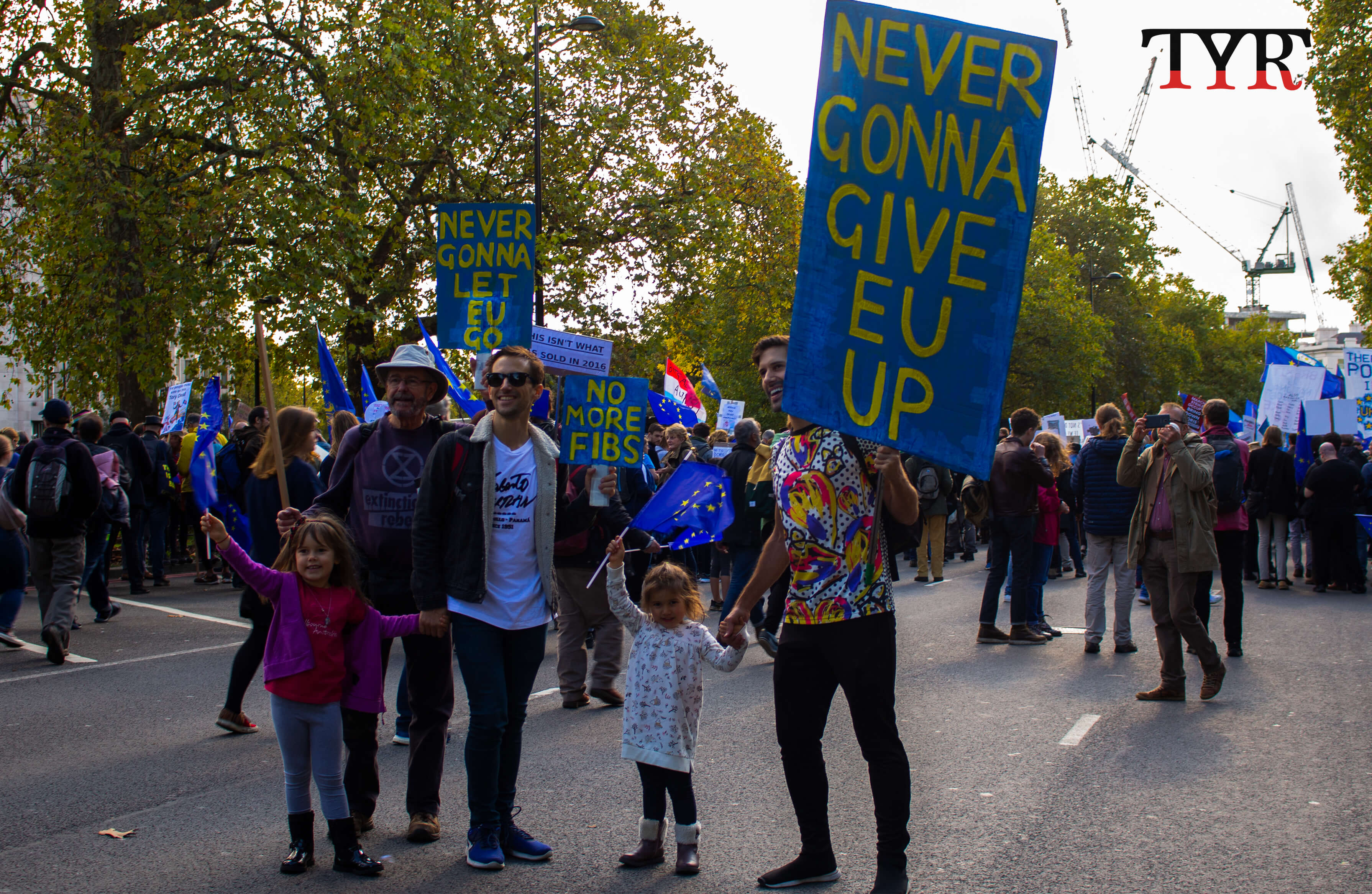 Rosie Rawie, aged 28, a member of the Green Party, said, "The current crisis is not only a crisis that needs to change, but also a political crisis that needs political solutions."
One of the protesters, Caroline Issa, believed the original referendum was just full of lies. "It's fairer now if we have another vote," she said.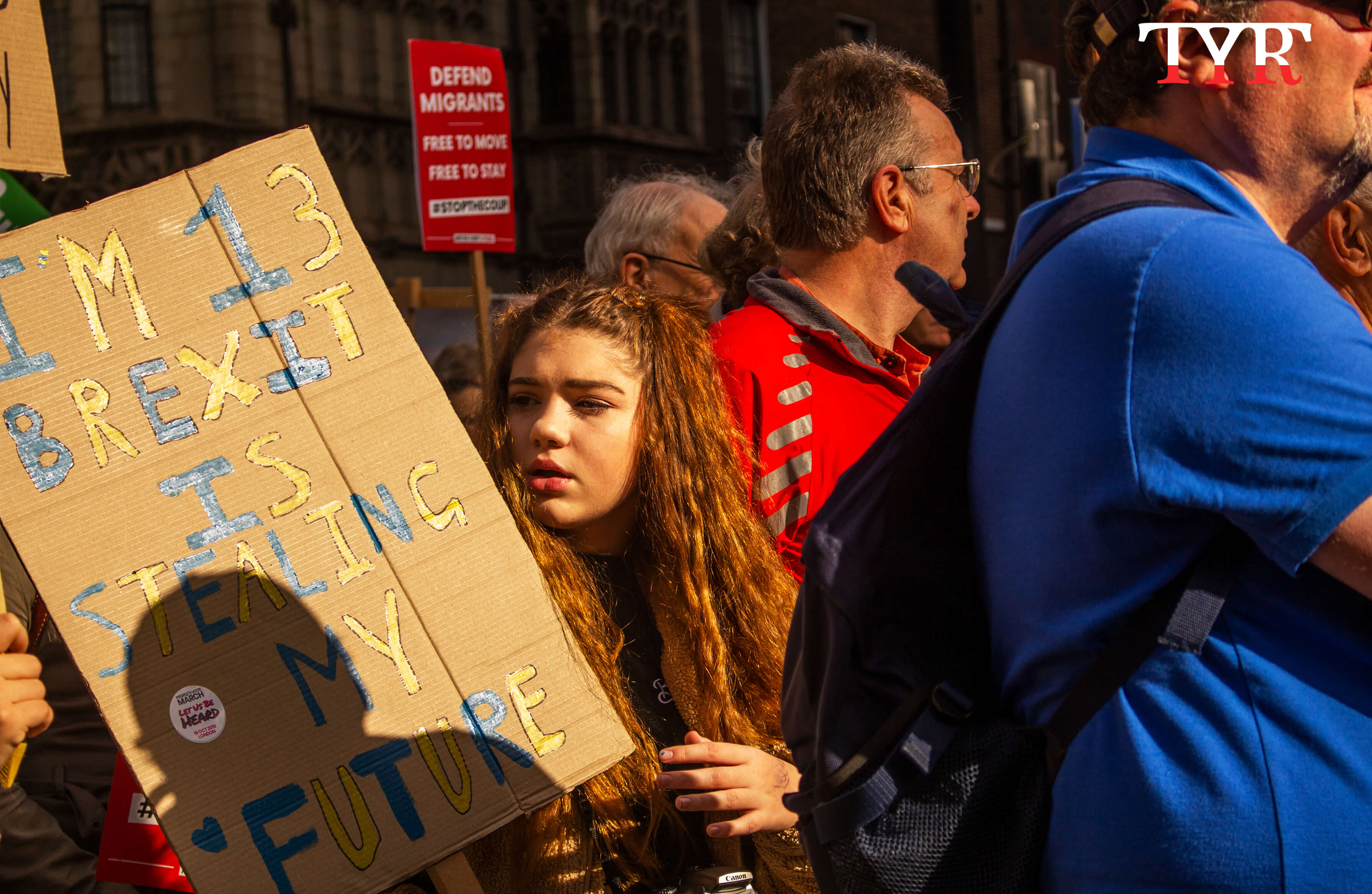 The British Parliament held a rare Saturday sitting to scrutinise Mr. Johnson's plan. Lawmakers' rejection of the Prime Minister's plan has forced him to send a letter to the EU to seek another Brexit delay.