Peaceful protests and strike sweep Myanmar despite deadly police violence
By: Sara Cheng

Edited by: Jasmine Tse

2021-02-23
Protesters across Myanmar staged one of its largest anti-coup protests on Monday since the military overthrew democratically-elected Aung San Suu Kyi's government and arrested members of the National League for Democracy three weeks ago.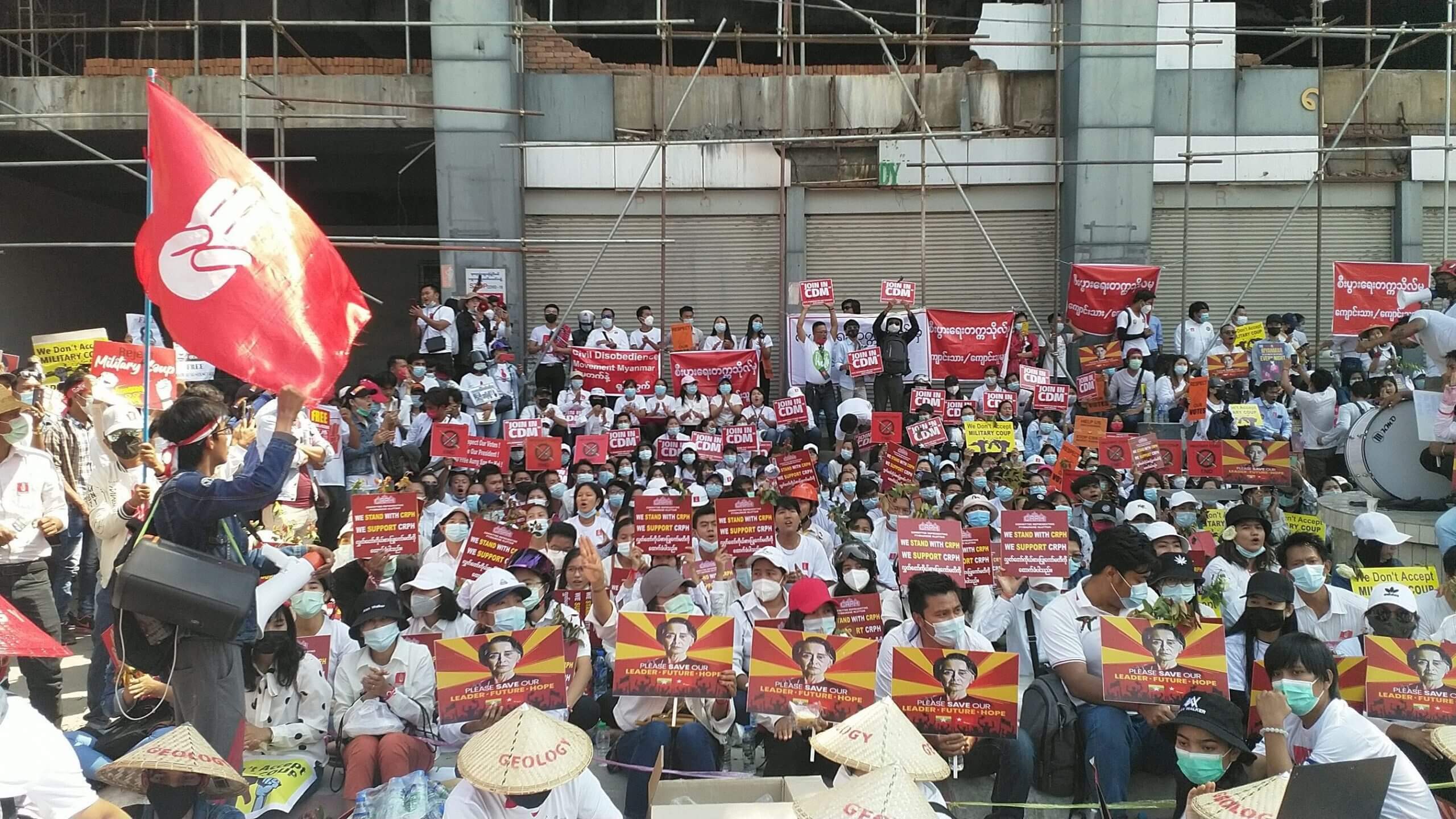 In Mandalay, the country's second-largest city where two protesters were shot dead on Saturday, hundreds of thousands rallied peacefully, among them medical workers, lawyers, engineers, monks and grocery shop keepers, said Aung San Thein, 22, a Mandalay protester in a phone interview. 
Mr Thein went into exile with his family as a child due to political prosecution. He returned home after the National League for Democracy won a landslide victory in the 2015 election. 
"We're not taking any violent action," Mr Thein said. Demonstrators gathered in front of the central railroad station, passed boiled eggs and snacks to one another and listened to speeches, he said, adding all the shops he saw were closed.
"Protesters at the front shouted: 'What do we want,' and the crowd behind chanted: 'We want democracy," he said.
"Everything is in order. There is no chaos in the country that [the military] has to declare a national emergency. The only chaos that we are having right now is because of the military," Mr Thein said. "That's what we want to show."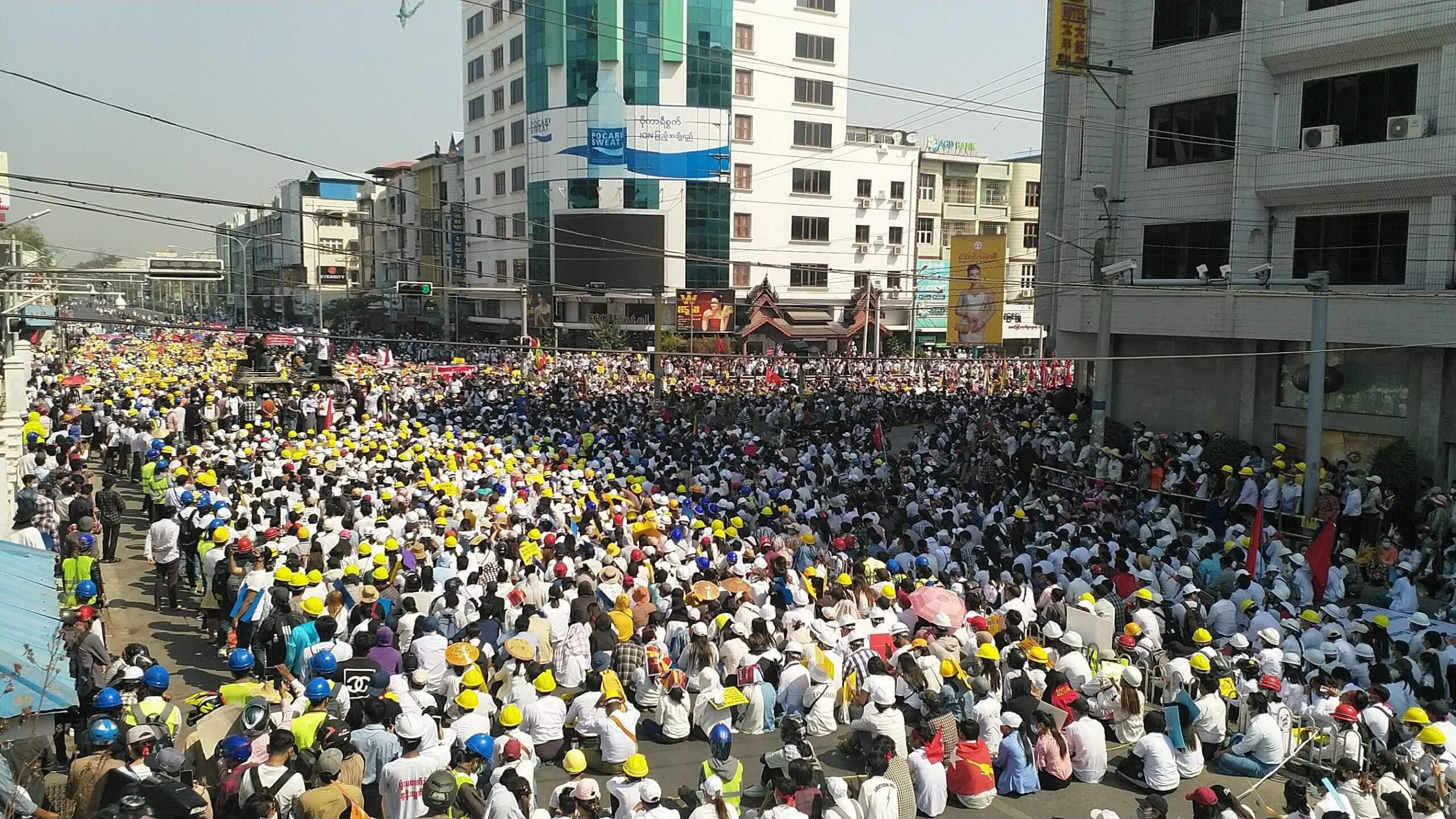 A one-year state of emergency has been imposed on Feb. 1 after the coup, during which the military chief Min Aung Hlaing will remain in power. The strike defied the junta's warning on Sunday that protesters, who they blamed for "inciting emotional teenagers and youths," could "suffer a loss of life."
Three protesters have been killed by live bullets during clashes with police, including a 16-year-old boy and Mya Thwate Thwate Khaing, a 20-year-old who was shot in the head on Feb. 9 in the capital Nay Pyi Taw and passed away ten days later. 
In previous protests, security forces also deployed water cannons, rubber bullets and tear gas to disperse protesters. 
United Nations Secretary-General António Guterres condemned the "use of deadly violence in Myanmar" on Sunday on Twitter, calling authorities to "respect election results and return to civilian rule."
Tom Andrews, the UN-appointed Special Rapporteur monitoring Myanmar's human rights situation, tweeted on Saturday that the killings in Mandalay appeared to be "a war against the people of Myanmar."
"What we want is to live in a free country," said Mr Thein. "We are trying to be alive because we want to see the future of no more dictatorships, but we can risk our lives for that."
"The courage goes over the fear of death," he said, though he worried about his safety in the protests.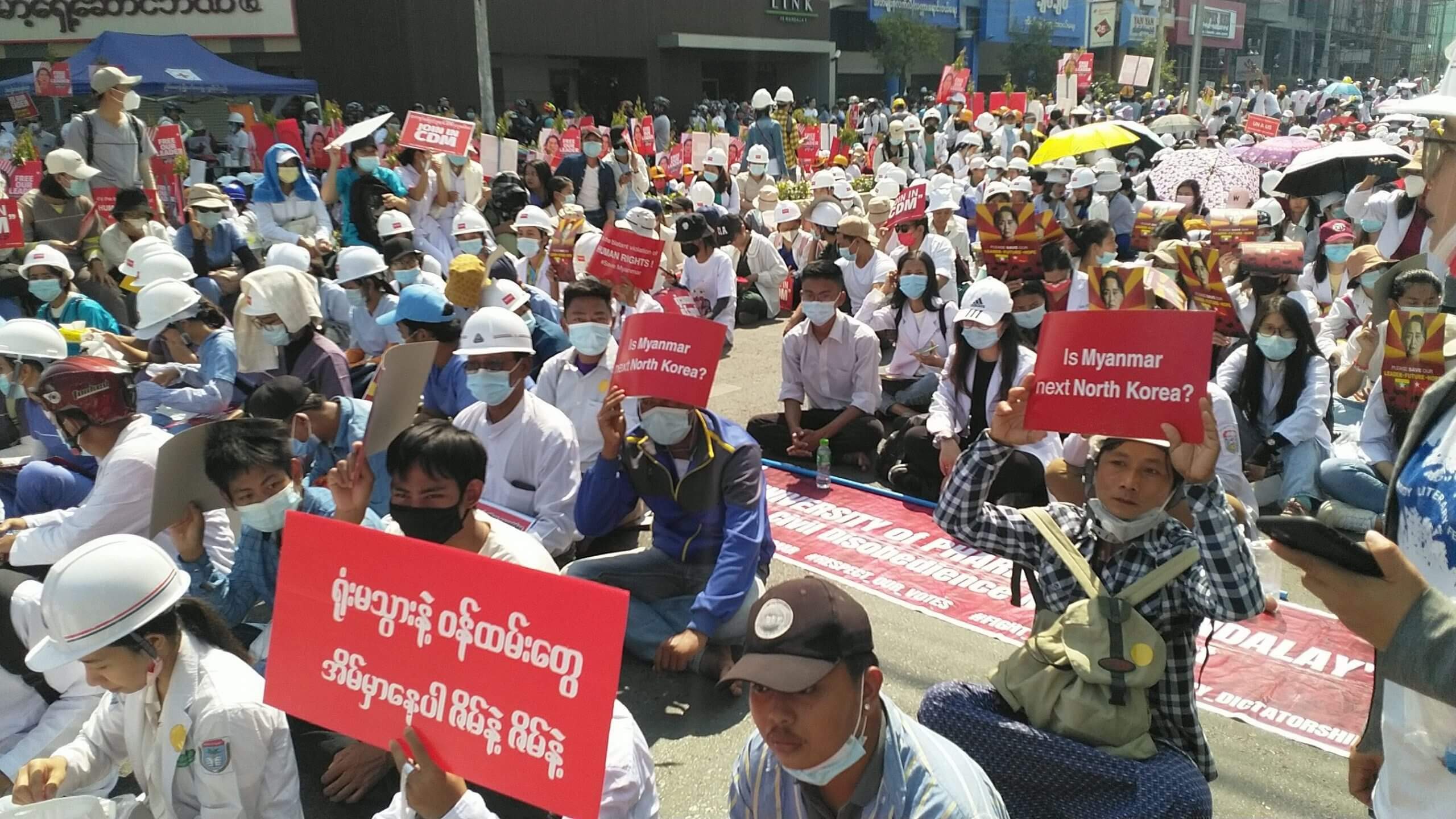 Htin Linn, 36, a freelance translator and computer operator in Mandalay who doesn't want to be identified by his real name, said he has been on strike since the beginning of the entire anti-coup protests in a text interview. 
Born under the military regime, Htin Linn said he had "enough with their ruling" and did not want to "return to the black days." 
"I am scared by human instinct," he said, "but I am not scared because of my own conscience."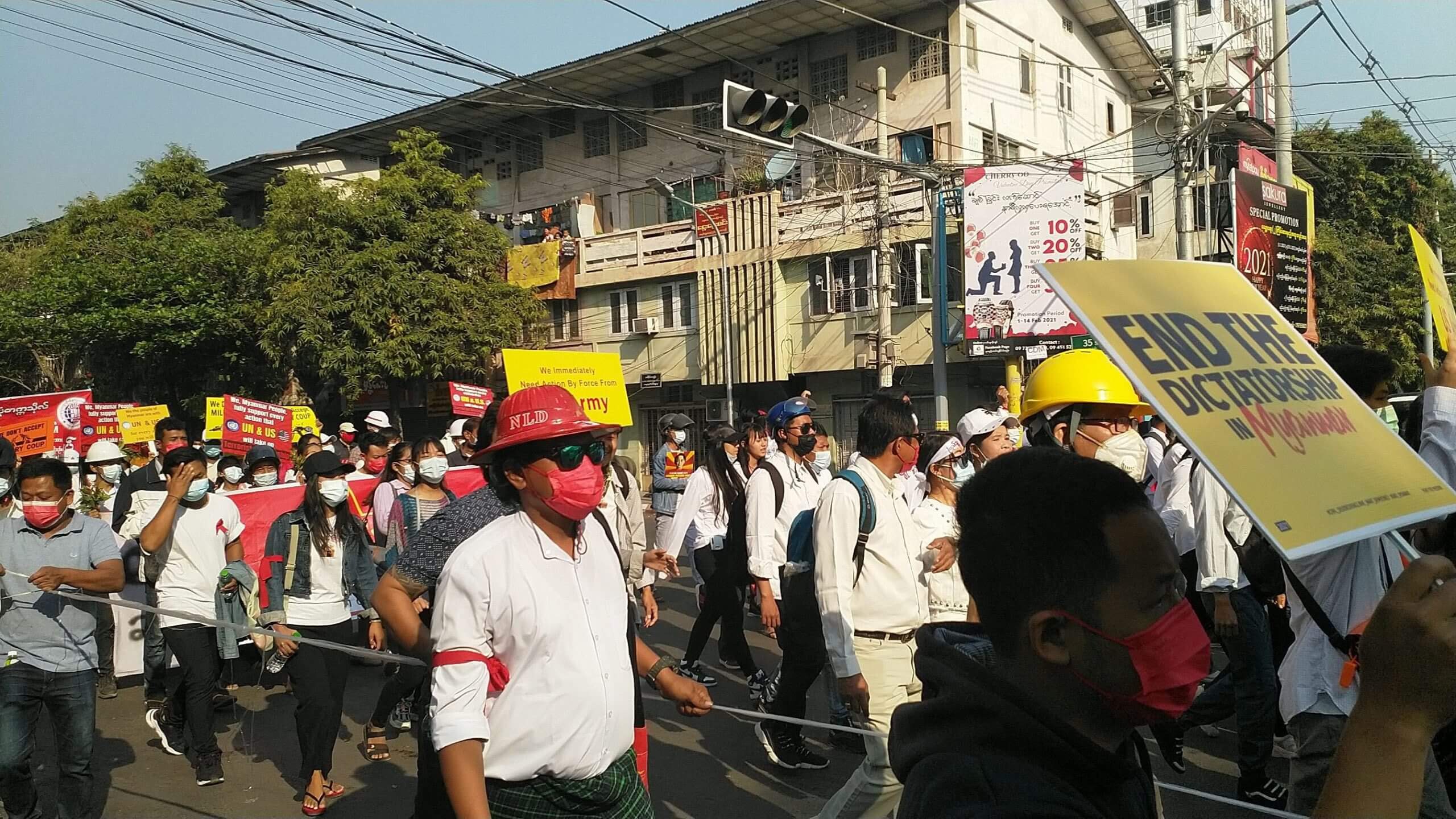 The military alleged electoral fraud without evidence after the NLD won a landslide victory in November's election. Ms Suu Kyi was charged for possessing illegal walkie talkies. 
Last week, the junta issued arrest warrants against six celebrities who supported strikes under an anti-incitement law, including famous Burmese actor Lu Min who was later taken away by police. More than 500 arrests have been made. 
The nation underwent 50 years of immense terror as the junta tortured, imprisoned and murdered dissidents. Rohingya Muslims and other ethnic minorities are victims of repression and genocide. 
Protests also spread to Yangon, Myanmar's largest city, and towns across the country.