More than 60,000 sign up for Sinovac jabs
By: POON Hiu Lam

Edited by: LAMA Sumnima Rani

2021-02-23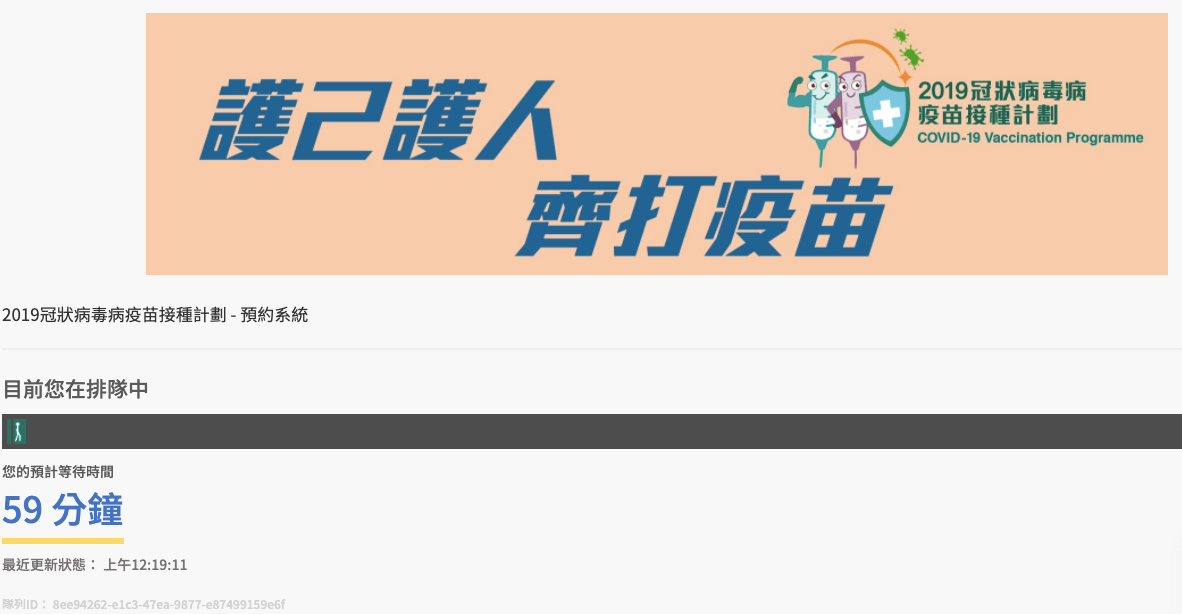 Online registration for Hong Kong's first round of Covid vaccination began at midnight last night. But the waiting time exceeded 50 minutes soon after the start. By morning, the waiting time was still about 30 minutes. Some of those who tried to sign up complained that they encountered up to 521 errors on the website.
Secretary for Innovation and Technology, Alfred Sit Wing-hang said in an interview on RTHK that the demand exceeded the capacity of the government's registration system, but the glitch was fixed within an hour. By noon, at least 60,000 people had signed up.
To register, the system will first ask for an identity card number. The first inoculation is available from 26 February, followed by a second jab 28 days later. Registrants can choose between five Community Vaccination Centres and 18 general out-patient clinics under the Hospital Authority. But by noon, most of the slots had been taken. The earliest available slots are not till the end of next week.
Five priority groups can make appointments online to get the vaccine. They include healthcare staff, persons aged 60 years or above, staff of residential care homes, essential public service workers, and personnel involved in cross border transportation. Reservations can be made at www.covidvaccine.gov.hk.Elderly people may bring up to two carers to receive the vaccine at the same time.
Only the Sinovac vaccine will be available for the first round. Private clinics participating in the inoculation programme are expected to start providing the jabs by mid-March.
On Feb 22 Monday, Hong Kong's leader Carrie Lam was the first person to receive China's Sinovac Covid-19 vaccine in a bid to improve public confidence in the mainland-developed vaccine.
The Executive Council on Tuesday passed that starting from Wednesday, social gathering restrictions will be relaxed to allow up to four people in a public place, while dine-in service will remain until 10 pm.