Time to proof if small business survives under competition law
By Isabella Lo and Ellen He
Small businesses in Hong Kong are facing challenges caused by price-cut promotions by large firms, following the implementation of the Competition Ordinance.
The Competition Ordinance (the "Ordinance"), passed by the Legislative Council in June 2012, has come into full implementation since December 14, 2015.
The Competition Commission, an independent statutory body established under the Ordinance, had already received about five hundred complaints from all sectors across the territory before the law came into effect, according to Anna Wu Hung-yuk, Chairperson of the commission.
Days before and after the commencement, stores selling electronics and sports products in Mong Kok had cut down the prices. For example, Fortress, an electronics chain, offered customers a discount up to 20 per cent for selected products, as stated on its official Facebook page.
The Competition Ordinance is an economic legislation aiming to "prohibit conduct that prevents, restricts or distorts competition in Hong Kong". It adjusts business relationships by prohibiting three kinds of anti-competition conducts: anti-competitive agreements, concerted practices and decisions; abuse of market power; merger and acquisition (only applicable to the telecommunications industry).
According to Thomas Cheng Kin-hon, an antitrust lawyer and member of the commission, the law should have given small businesses greater room because it "aims to ensure level playing field so that businesses can compete on their merits."
In particular, "The Second Conduct Rule prohibits of abuse of substantial degree of market power, which means that small businesses should be able to compete better," he said.
Before and shortly after the law came into effect, however, a large scale of stores including the large enterprises offer great discounts like 40 per cent off, leading to heavy pressure on small businesses.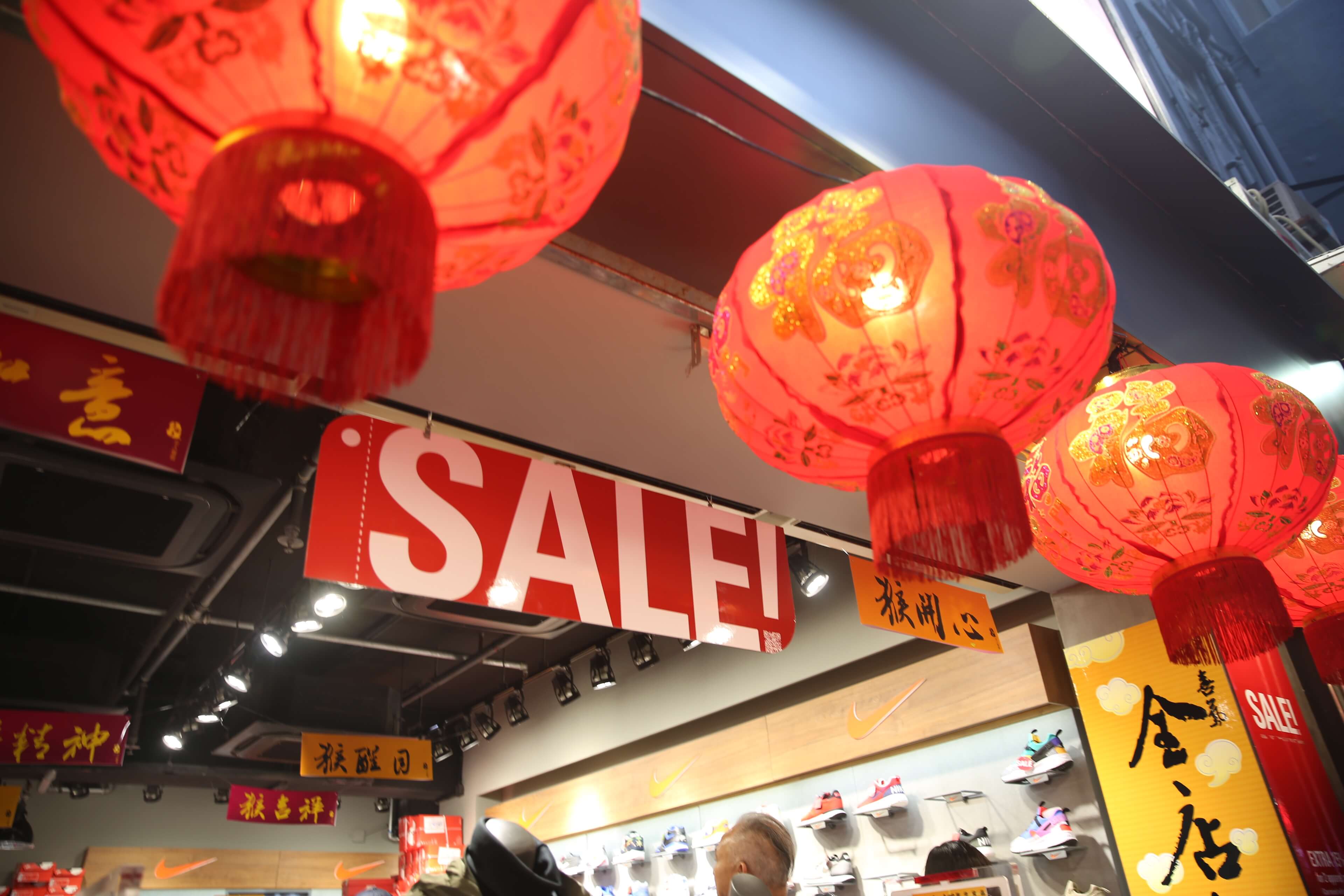 "When large corporations and small businesses both make sales, the former is surely at an advantage," said Mr Chan and Ms Ho, two customers on Fa Yuen Street, which they said the behaviour of stores discussing to set prices is common and monopoly is serious.
Big corporations restock at a large quantity with a low price compared to small businesses, so hardly can small stores afford to give prices as low as those in big firms. In other words, small businesses lose their advantage on price as well as customers.
The main reason why the Ordinance influences price setting immediately is that the First Conduct Rule, which covers the widest industries, works against the "anti-competitive agreements" or "concerted practices and decisions".
Another customer on Fa Yuen Street, Ms Tang, said big firms could raise the price together before the commencement of ordinance since they had monopolized the market, whereas this kind of behaviour will violate the rules now.
Without a kind of "agreement" or "discussion", the price is not likely to maintain on a similar level among different firms. This is the reason why large firms choose to have a battle on price to attract customers.
However, opinions were divided on the impacts of the Ordinance on small businesses.
Hong Kong Consumer Electronics Alliance is a non-profit and non-political trade association. According to its founding president Francis Fong Po-kiu, the price-cut this time is beneficial to customers, while it can be a disaster for small businesses, which need to pay a high rent and are not so realistic to cut down prices.
Customers are also generally worried about the future of small businesses.
Four out of six interviewed customers on Fa Yuen Street said that small businesses may lose their strength when large firms give low prices and will sooner or later find it hard to survive. Among them, Ms Tang even suggested the possibility of large corporations finding some ways to skip the Ordinance and monopolise the market.
Owners of small shops, on the other hand, seem to be more optimistic.
Mr Cheng, the shop owner of Hing-F Sports Co., LTD, said that he has not seen negative effects on small businesses. And he believed any piece of legislation should have both positive and negative effects.
"It will take a long time to see which side outweighs the another," he said. "And sales is very common – we cannot tell right now that small businesses would be challenged because of them."                                  
It is yet too early to judge whether small businesses will suffer from the Competition Ordinance, but at least if the law is effectively executed, there would be changes to the current market ecology.  
"Large firms can no longer use their market position and market power to harm smaller competitors," said Mr Cheng.
(Edited by Joanna Wong)