Florist on the rise - Jang Dasol
By: CarineChow、Mereen Santirad

Edited by: Tomiris Urstembayeva

2019-10-23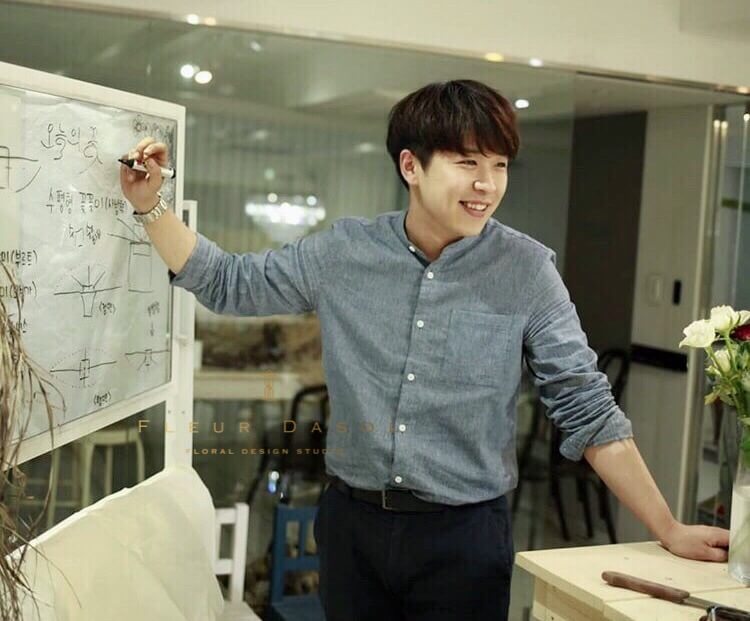 A fresh garden scent, buckets loaded with handpicked flowers and a dozen students gathered in the Aisle, a co-working space in Kwai Chung. Jang Dasol, an award-winning florist from Korea, demonstrated how to create a floral structure to his Hong Kong students .
"Sometimes, a bit of asymmetry can make your design appear more interesting," Mr. Jang said, arranging the flowers at different levels and angles and wrapping them into a bouquet. He cut the dark green ribbons at different lengths.
Floral design dates back to ancient Egypt, as the Egyptians were decorating their places with flowers as early as 2,500 BC. The Egyptians used to fill a wide-mouth bowl with flowers of similar pattern, which emphasised simplicity. Now, floral design has evolved into a form of art, with cultural influences such as German and French styles.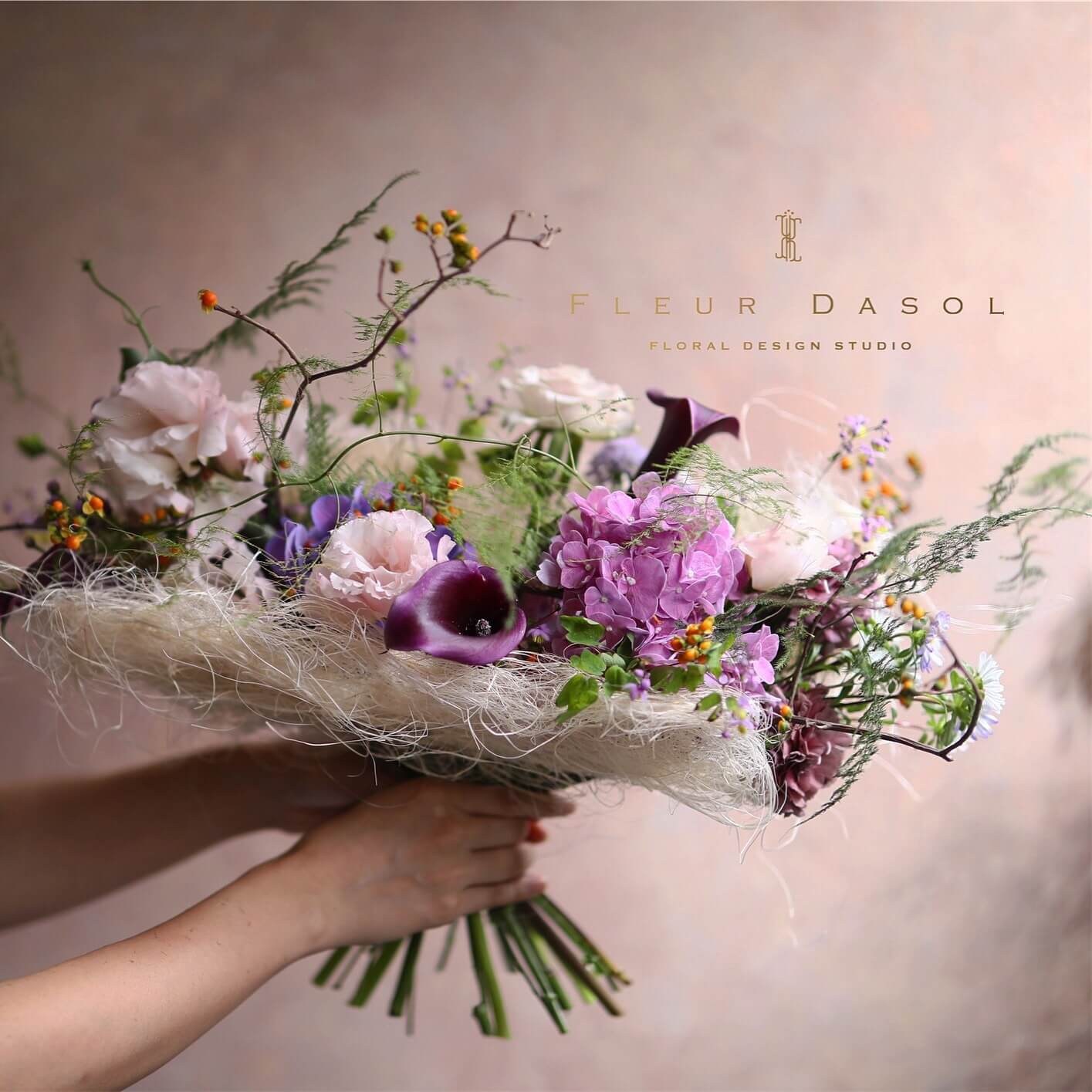 Although floral design has a long history, it only becomes popular in Hong Kong in recent years, as owners are often perceived as a luxury item that people give during celebrations or anniversaries, rather than an art form.
In 2017, famous Korean florist Vanessa Lee Ju-yeon introduced Korean floral design classes in Hong Kong, which popularised this form of art in Hong Kong. Since then, Korean florists have visited Hong Kong to teach floral design. Mr. Jang is one of them and this is his second time teaching in here.
Despite learning the basics of floral design in South Korea, Mr. Jang's style is mainly influenced by his time in Germany, as he puts emphasis on hard lines and structural design. Using natural branches as the backbone of his design, Mr. Jang then adds flowers with softer colour to create a harmonised and rhythmic piece, balancing the hard lines from branches and soft lines from petals.
Mr. Jang is a two-time consecutive winner in Korea Cup competition, a national floral design contest in South Korea. In 2014, he and his team of six florists created a floral structure, 2.5m in height and 3m in width, in a month, which granted him the second place.  
Before becoming a florist, Mr. Jang was a classical musician, majoring in clarinet at the Chugye University for the Arts in South Korea. Later, he graduated from Korean University with a master's degree in life and environmental science.
Jang Dasol decided to make a shift from being a musician to a florist in 2012, after being influenced by his mother, who is a florist herself.
"Comparing to floral design, doing music is more lonely and harder. It also has more confinement. This is why I choose floral design over classical music," Mr. Jang said.
The Korean florist began his career first by learning floral design in South Korea, as his mother shared her experience and knowledge with him.
"For most florists, it's difficult to get the information related to floral design. Luckily, my mother is a florist and she helped me a lot in this aspect," he said. 
To further develop his skills, Mr. Jang decided to travel to Germany in 2012, where he studies at the Association of German Florists, an association that encourages floristic culture, for half a year. He attained the Fachverband Deutscher Foristen certificate, an accreditation for florists, in the following year. In 2015, he studied in London at Zita Elze Flower School, started by an award-winning floral artist and design, Zita Elze. He also went to France and studied in the Flower School Catherine Muller. 
His mixing of German and French styles of floral arrangement, coupled with his previous musical background has made him a one-of-a-kind expert in the floral design industry. Today, he is also the youngest president of the Korea Flower Design Association, which was founded in 1970 with the aim of promoting floral culture in South Korea and neighbouring countries. 
In October 2016, Mr. Jang established a floral design studio and a flower shop - "Fleur Dasol" in Gangnam, South Korea, offering classes from beginner to advanced levels. He also provides entrepreneurial classes, teaching students how to operate a flower shop on their own. He also sells custom bouquets.

Not only does he teach floral design in his studio, but he also has travelled around Asia including Malaysia, Taiwan, and mainland China to hold classes when he has time. This time, in fact, is his second time teaching in Hong Kong. He shared his journey of becoming a florist, which inspired his students.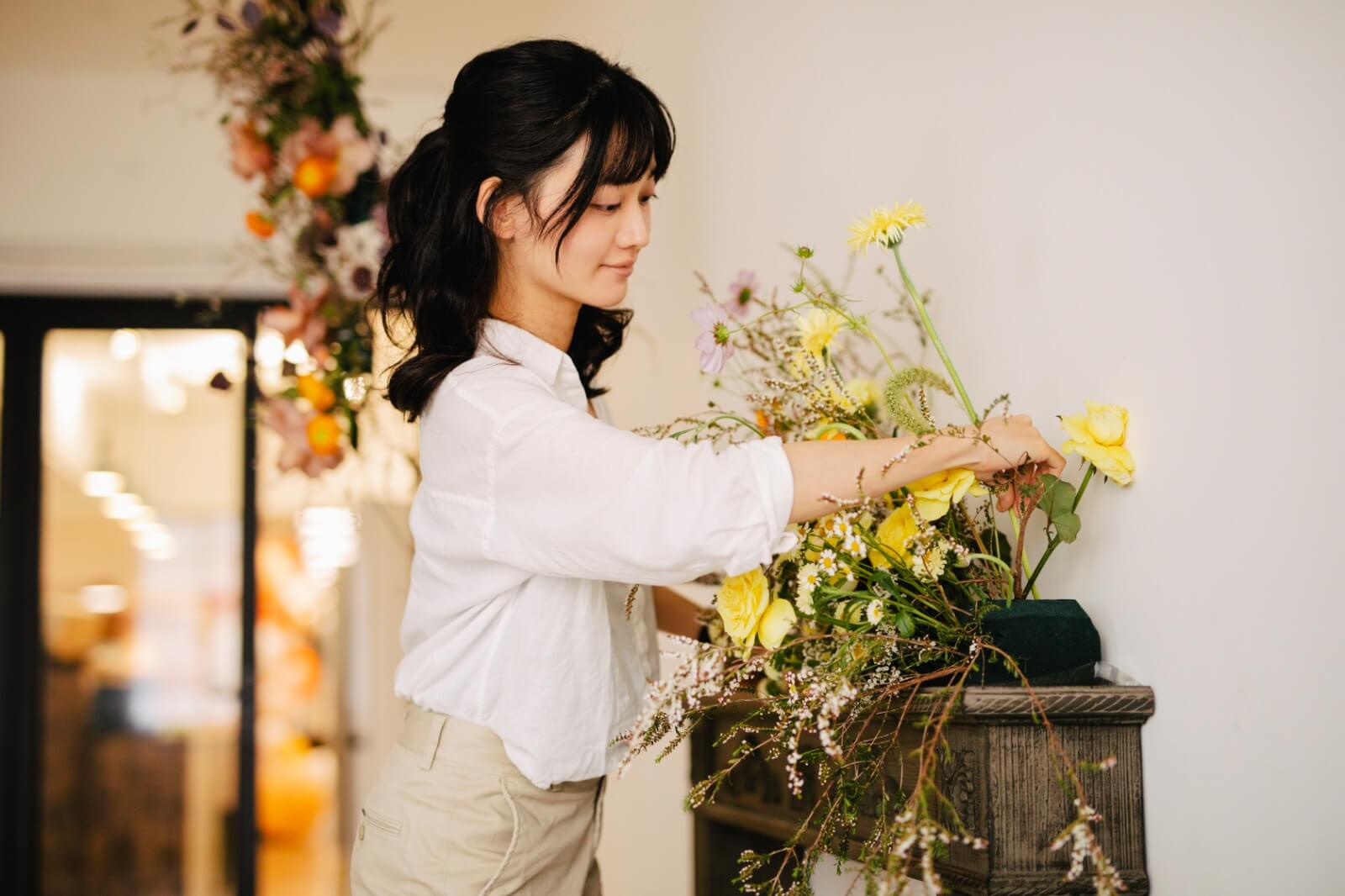 Michelle Kwok, a former registered nurse decided to become a florist after traveling to Seoul and attending Jang Dasol's workshop last October. 
"He [Jang] is the one who inspired me to become a florist. Even though I live in Hong Kong, he still always texts me on how I can improve my work. It is hard to find someone that passionate about floral design," she said.
Ms. Kwok now owns a flower studio in Kwai Chung and runs a blog "Florist Weekly". She thinks the uniqueness of Jang Dasol's approach in teaching is his desire for "his students to be better than him."
Johnny Chau, 36, an executive assistant, is another student who was inspired to become a florist by Jang Dasol.
"I was amazed by his work on Instagram. His work is mainly focused on structural floral design, which is different from the majority of Hong Kong and Korean florist," Mr. Chau said.
"When he [Jang] is teaching, he emphasises the importance of practicing. He always says that we cannot incorporate personal styles in our work unless we have a solid foundation through practice," he added.  
After taking Mr. Jang's classes in June, Mr. Chau has now become a part-time florist assistant, dreaming to do floral design full-time in the future. 
Mr. Jang gave each student advice on how to improve their bouquet after taking photos with them. "You just have to step out of your comfort zone and do not be afraid of challenging yourself. This way, you will create a good design." Mr. Jang's tip to those who would like to have a career in floral design.
"Personally, the next goal for me would be the Asia Cup and the World Cup. As for my studio, I would want more recognition and systematically operate my studio to popularise floral design," Mr. Jang explained his plans. 
Jang Dasol thinks it's never too late to start a new life and do something you are passionate about. He thinks his key to success is "exchange ideas with different people, never give up and put your heart in doing it, you will succeed."