2023-24 Budget: Hong Kong government distribute consumption vouchers to consolidate economic recovery
By: Ho Yi CHEUNG

Edited by: Bella Ding、Lok Yi CHU

2023-02-23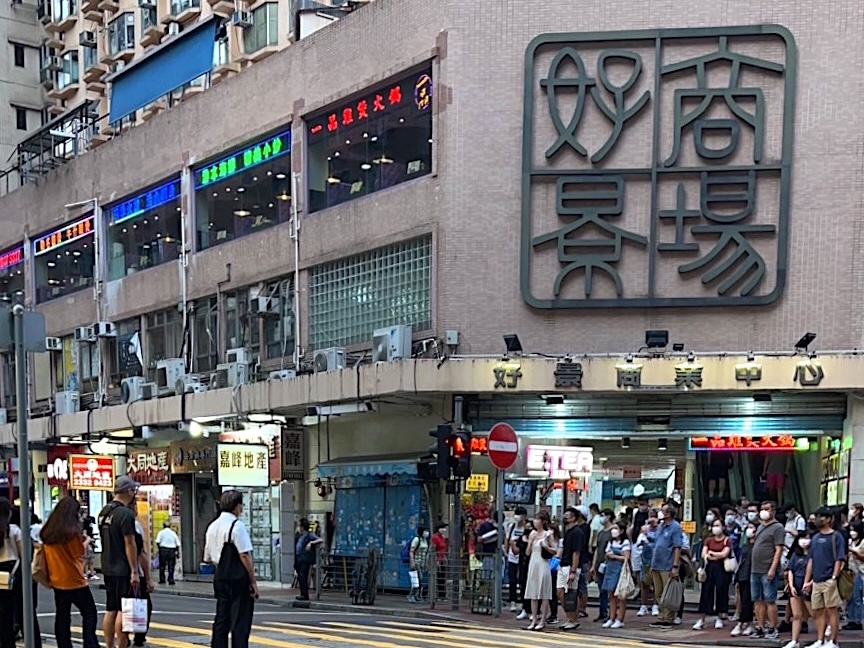 The government announced a "moderately liberal" fiscal stance in the following financial year, issuing consumption vouchers to promote private consumption and stimulate economic growth during the post-pandemic era.
Hong Kong permanent residents and new arrivals aged 18 or above, as the first section, will receive HK$5,000 electronic consumption vouchers, half of the amount received last year, while persons who live and study in Hong Kong through admission schemes as the second section will receive the voucher at half value.
"As economic activity regains momentum and after considering the fiscal deficit, we will continue the consumer voucher scheme to support the retail industry and consolidate the economic recovery," said Paul Chan Mo-po, the Financial Secretary of Hong Kong at the press conference.
The government has implemented the consumption voucher scheme with HK$5,000 and HK$10,000 to over 6 million eligible citizens of the first category respectively to boost domestic consumption in the last two years.
Hong Kong's private consumption expenditure in the fourth quarter of 2022 reached HK$514.3 billion with a year-on-year increase of 1.9%, according to the Census and Statistics Department.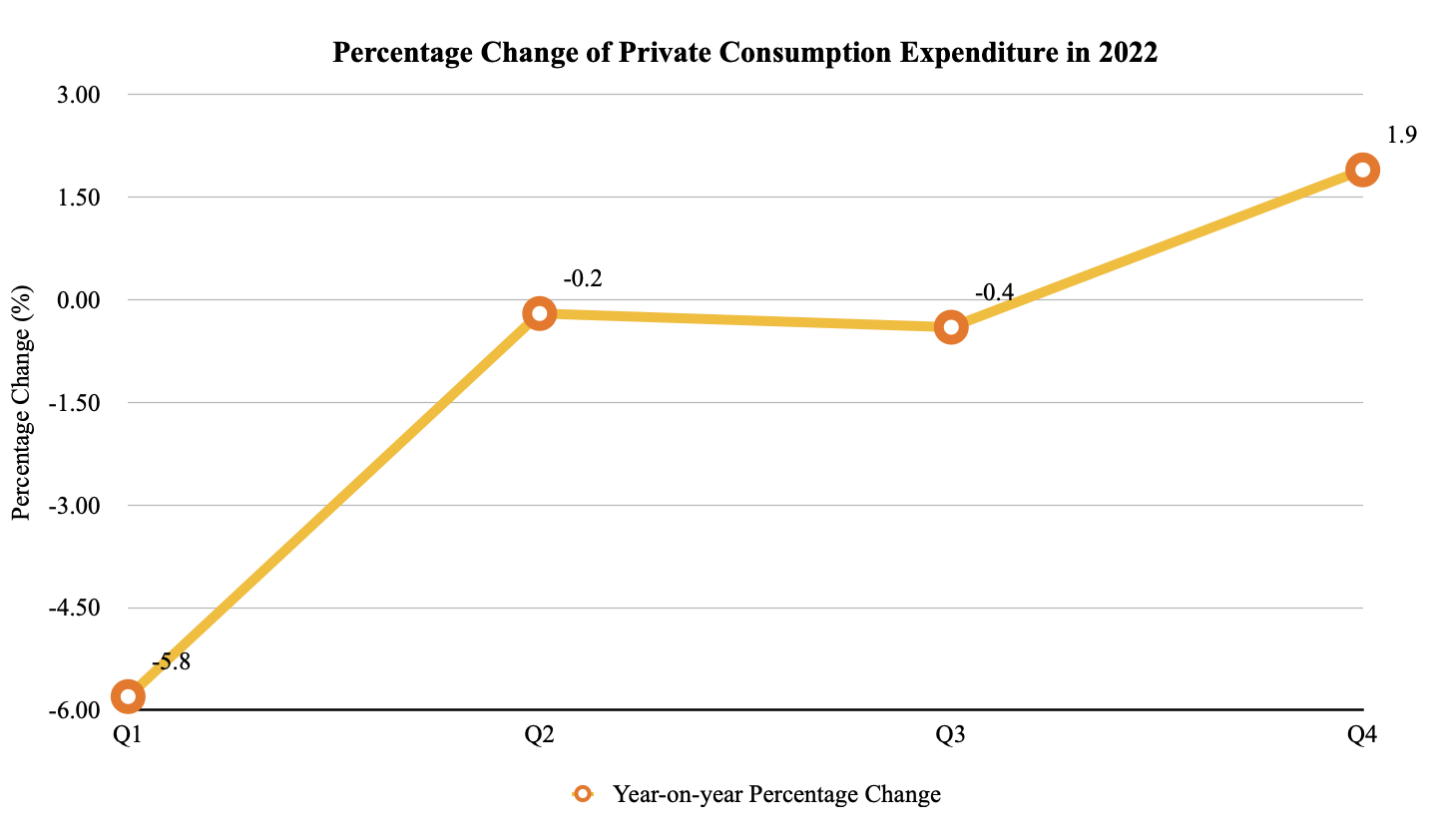 Leung Chak-tim, the owner of Quarter Bar, expected that consumer vouchers cannot stimulate the business of the food and beverage sector as his bar has similar figures on revenue before and after the distribution of vouchers.
"There are more policies as barriers stifling revenue growth during COVID-19, like social distancing," said Leung.
The volume index of retail sales for food, alcoholic drinks and tobacco recorded an overall decline of 4.2% in 2022, according to the Census and Statistics Department.
"Rental expenditure is 30% of our total cost. If we are unable to increase the revenue, we prefer the government to implement subsidies for restaurants and shops as a way to cut costs," added Leung.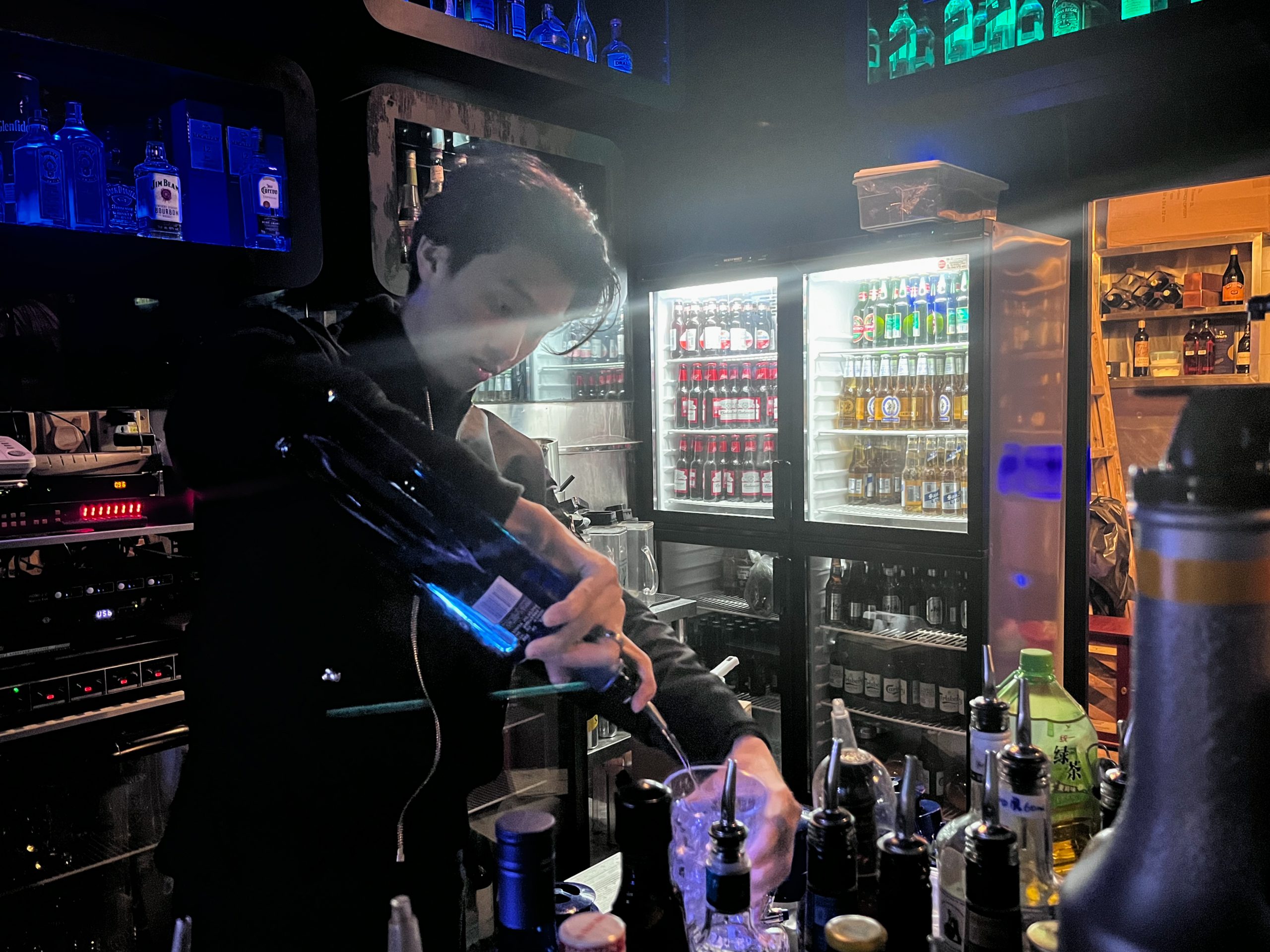 Tsang Mei-kuen, a housewife, said consumption vouchers can reduce the financial burdens of her family while encouraging the consumption of daily necessities and electronic products.
She added the expenditure on daily necessities will increase as the money is "relatively worthless" this year, which lowered her purchasing power.
The government expected that the domestic cost pressure would increase alongside the recovery of the economy while the anticipated underlying inflation rate and the headline inflation rate would rise to 2.5% and 2.9% respectively.
The consumption vouchers were ineffective to stimulate the economy concerning the price increases in commodities and the inflation rate, said Chong Tai-leung, the Executive Director of Lau Chor Tak Institute of Global Economics and Finance.  
"The distribution of HK$5,000 cannot stimulate additional monetary expenditure," said Chong. "The effect could be negligible to see."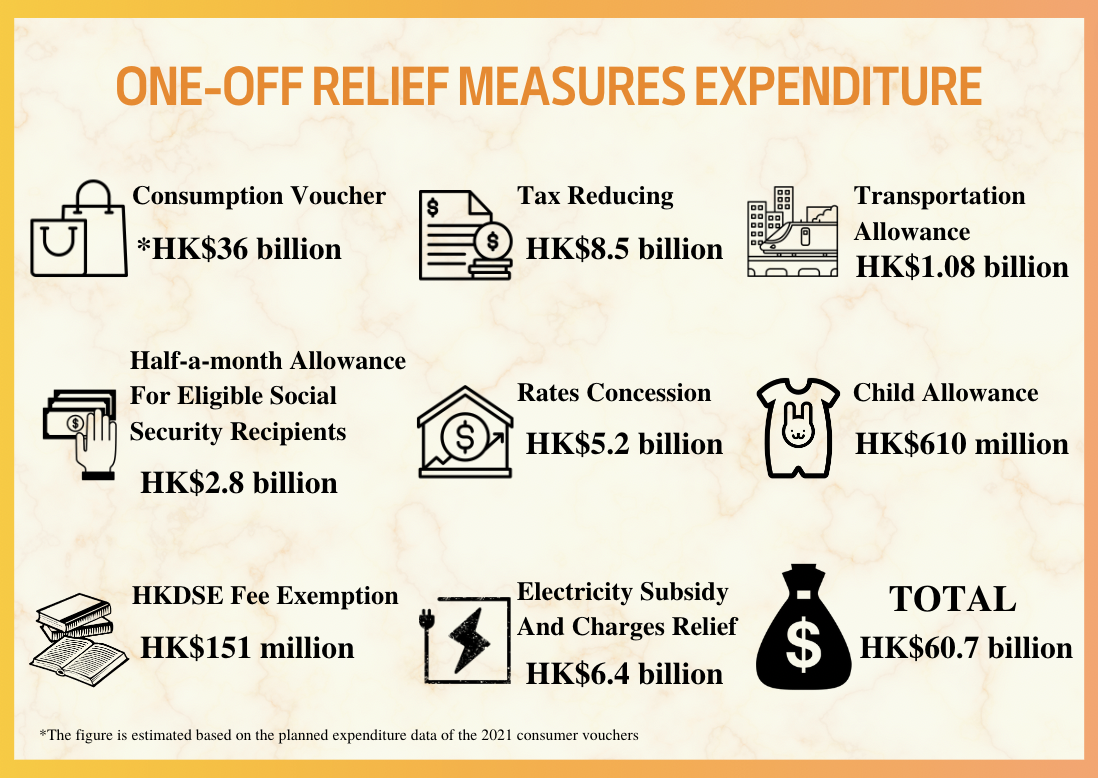 Chan said that the amount of consumption vouchers this year decreased according to the principle of exercising fiscal prudence, caring for both the budget balance and economic growth.