Virtual Tour of Versailles
By: Hanzhi YANG、Yiyang LI

Edited by: Noah Tsang

2023-04-20
The Hong Kong Heritage Museum in Sha Tin is holding a mock exhibition under the theme "Virtual Tour of Versailles" from April 20 until July 9.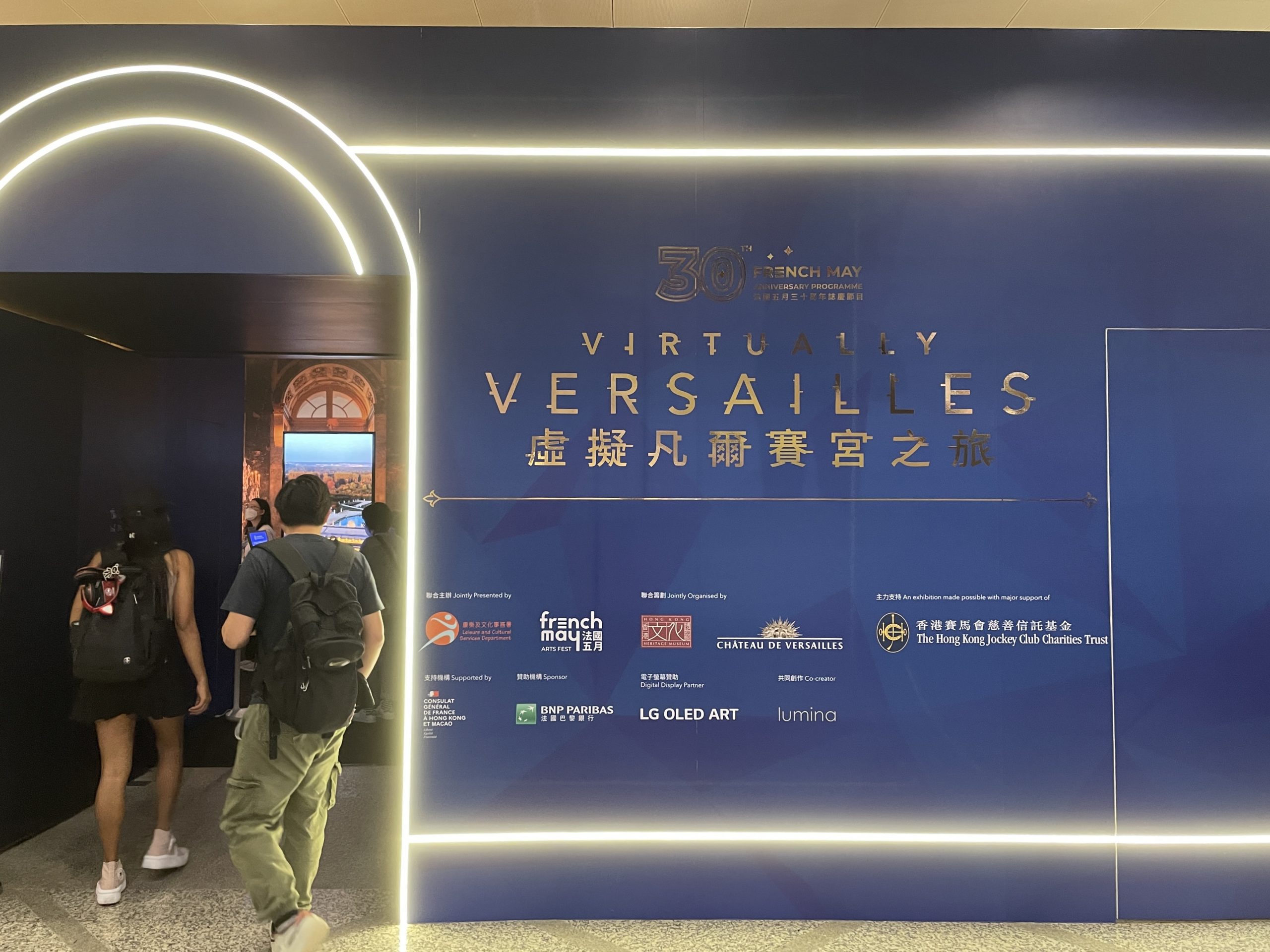 The exhibition, in cooperation with the Palace of Versailles in France, showcases the famous palaces of Versailles, including the Hall of Mirrors, the Royal Opera House, the Mercury Hall, the Hall of War and the Hall of Venus, through ultra-high resolution 360-degree panoramic images.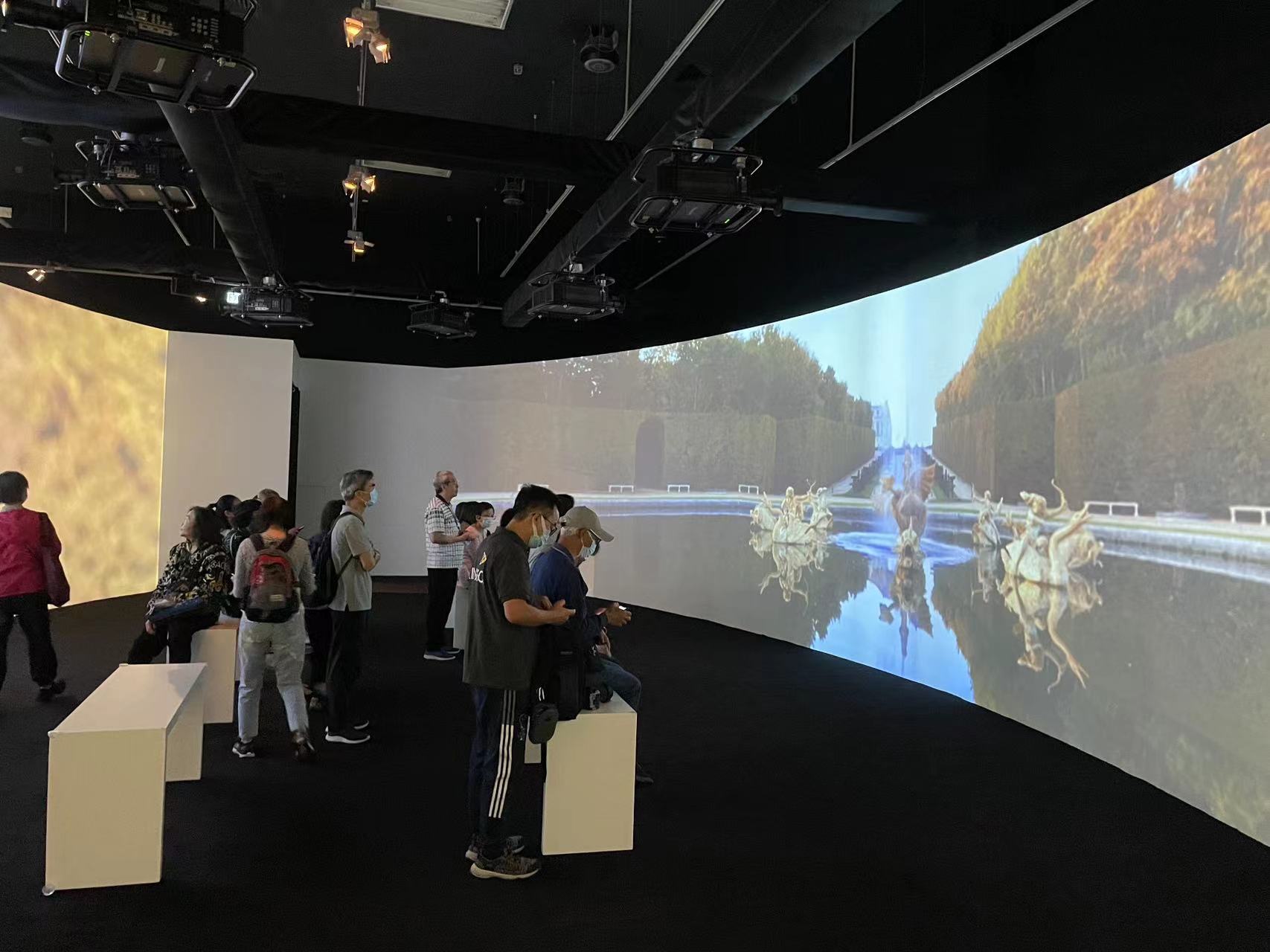 The exhibition is divided into six themes, focusing on the construction process and history of the palace of Versailles, displaying 95 items from the palace of Versailles collection. It uses interactive multimedia gallery and  virtual reality, VR technology to let the audience immerse "into" Versailles Palace. One of the exhibition halls also features a large screen and a bicycle interactive device for visitors to "wander" through the Hanging Garden.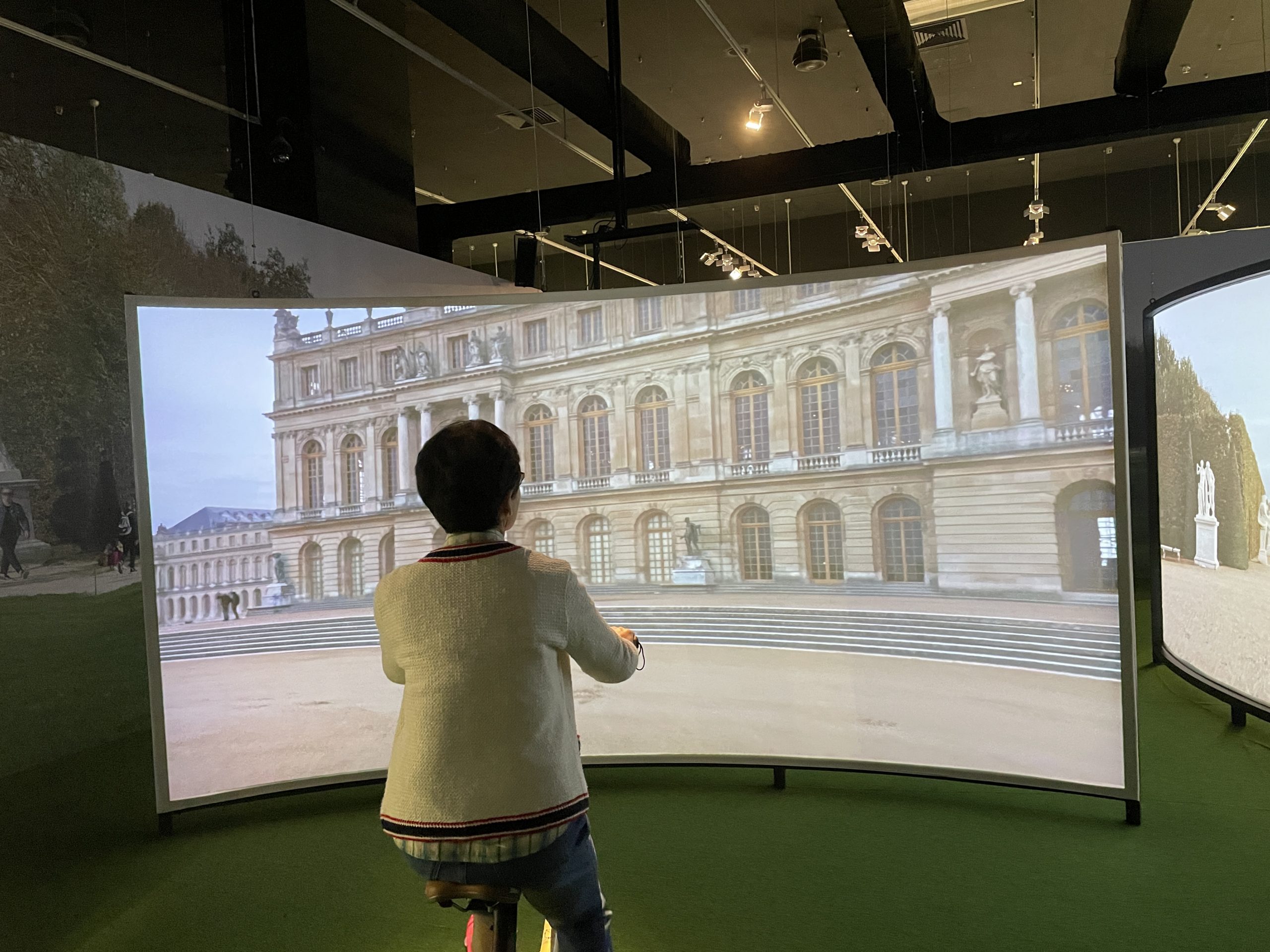 Ms Hu, 65, a former secondary school teacher, said her favourite item was the bicycle tour of Versailles. "I can't have good joints and can't travel to France. This interactive program allows me to immerse myself in the natural beauty of the royal courtyard of Versailles," she said.
Lily Ann's, 7, favourite activity was the VR glasses tour. "I would like to visit the real Palace of Versailles in France after my holiday. I think it is so nice and big," she said. 
The exhibition is a part of the 30th anniversary celebration of the French May Festival. It aims to demonstrate how advanced technology can be used to interpret art and history, promote cultural exchange, bring new inspiration to visitors and creative industries, and provide a new perspective on cultural heritage.
The admission fee for the exhibition is HKD10 for adults and half price for full-time students, people with disabilities and senior citizens aged 60 or above.