Hong Kong Faces Organ Donation Crisis with Sharp Decline in Registrations
By: Kei Tung LAM

Edited by: Ming Min AW YONG

2023-04-13
Organ donation in Hong Kong has hit an eight-year low, with only 12,500 people registering as donors last year, despite ongoing efforts to promote organ donation. 
The number of new registrations on the Central Organ Donation Register has declined year by year following 2019. The number of cancellations has also risen sharply, reaching 1,615 last year, more than double the figure for 2021.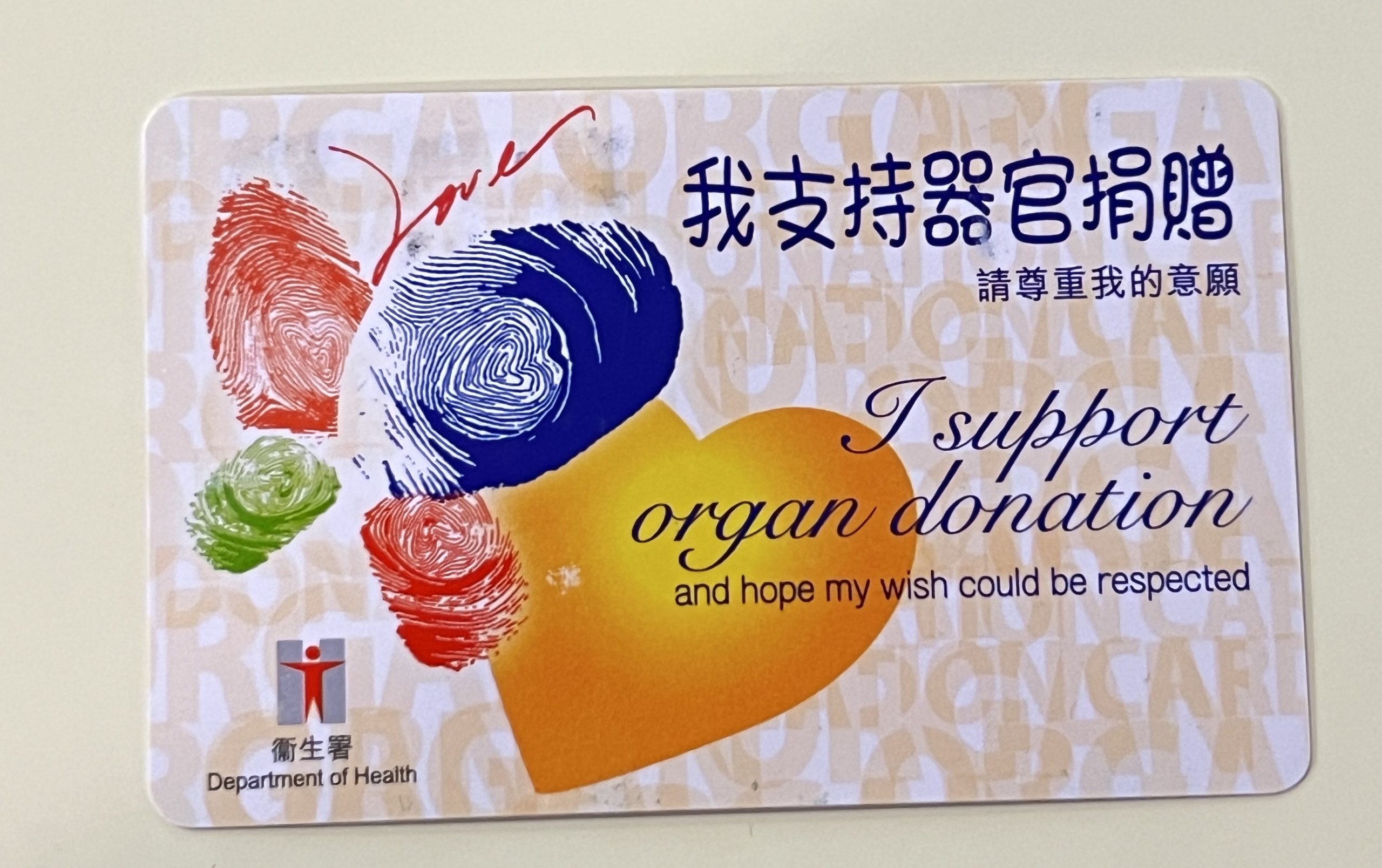 Edith Chow, a 20-year-old university student who has registered on the Central Organ Donation Register, believes that organ donation is a moral imperative. "The decision of donating organs is often driven by a desire to help others and to make a positive impact on the world. I hope I can be a way to leave a positive legacy and make a lasting contribution to society," she said.
However, some people are hesitant or opposed to the idea of organ donation. Ip, a 76-year-old man, cited Chinese beliefs as the reason for his opposition to organ donation. "We believe that we should have our whole body even after death, so I can't donate my organs to others. I don't even allow my relatives to do so," he said.
Chow said most of her friends and relatives are generally more open-minded about organ donation. However, she said the government's efforts to promote the program are insufficient in attracting more registration.
"Registering to donate organs is an easy process, but the lack of advertising on public transport is challenging to reach a broader audience. Many people are still unaware of the significant impact that organ donation can have on someone's life," Chow said. 
Lam, a 58-year-old architect, expressed concerns about the risks associated with donation and its potential impact on their health. "I have three high, and I am afraid that if my organs are donated to others, it would negatively affect them," he said. Lam currently has high cholesterol, high blood pressure and high blood sugar.
The concern expressed by Lam about the potential risks associated with organ donation is not uncommon. However, organ donors are thoroughly screened to ensure that they are healthy and free from any infectious diseases or other medical conditions that could compromise the safety of the organ recipient. The misconception is partly due to a lack of public education and awareness on the subject.
Kelvin Ho, the Founding President of Hong Kong Organ Transplant Foundation, said the publicity of organ transplantation and the number of global registrations decreased during the three-year epidemic. 
In 2022, Hong Kong had over 2,000 patients waiting for organ transplants, while only 29 deceased organ donors were available.