Hong Kong farmers adopt survival measures amidst rising temperatures
By: Tsz Yin HO、Mollie Hib

Edited by: Dhuha AL-ZAIDI

2023-04-26
Just a 25-minute walk from Kam Sheung Road station between Pat Hueng and Kam Tin in Hong Kong's New Territories is Fruitful Organic Farm, a locally-owned farm that's been operating for 12 years.
Roughly 30 to 40 crops grow here, neatly aligned with small wooden labels: tomatoes, pak-choy and lettuce, to name a few. 
But this farm doesn't make money from its organic produce. Instead, its income comes from renting out plots of land to other farmers, a survival response to climate change.
As temperatures rise, some of Hong Kong's farms are turning to land rentals and severe weather planting techniques to keep their crops and livelihoods alive.
Paul Kwok, 66, who has owned Fruitful Organic Farm for over a decade, said his farm started as an effort to give Hongkongers an opportunity to rely less on imports and to plant their own vegetables organically. But he stopped selling his own produce to hawkers last year.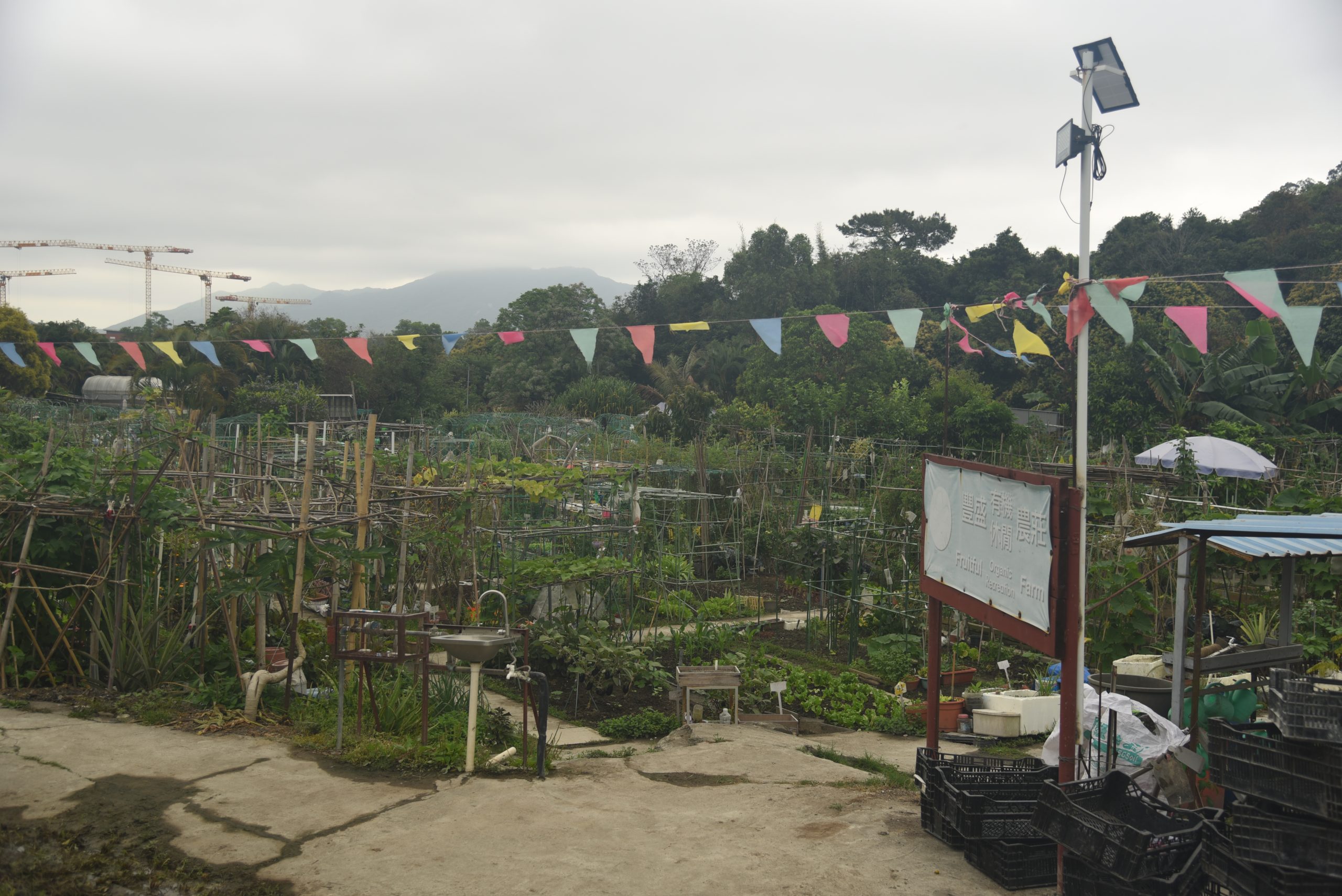 Kwok said this was due to the COVID-19 pandemic and rising temperatures affecting the yield and size of vegetables and fruits. "I believe that we have suffered at least a 30% loss in harvest yield since I first started farming," he said.
Currently, over 90% of Kwok's land has been rented out.
"Our income is even more stable with renting out land to people than it was with selling crops," he added. 
Neighboring farms, such as Go Green Farm, have also adopted a similar business model. 
Hong Kong has consistently gotten hotter over the years. According to the Hong Kong Observatory, the region's average increase in temperature per decade from 1993 to 2022 was 0.28 degrees celsius. 
The Observatory also recorded that the annual number of very hot nights, classified as days with a maximum temperature of 33 degrees Celsius or above, has increased over the last century. Last year saw 52 very hot days, just two short of Hong Kong's record in 2021.
Chen Wing-yiu, 25, project officer of the The Hong Kong Federation of Youth Groups Organic Farm in the Yuen Long district, said climate change is also impacting her farm's crops. 
"The biggest issue that we have to face is climate change. It cannot be controlled by us, so we have to come up with different solutions to deal with it," Chen said.
Hong Kong farms have started buying seeds from abroad that are more resistant towards severe weather conditions and can still grow in Hong Kong's climate, such as those from Taiwan. 
They have also built shelters for their crops to protect them from flooding, typhoons, and pests which thrive in warmer temperatures.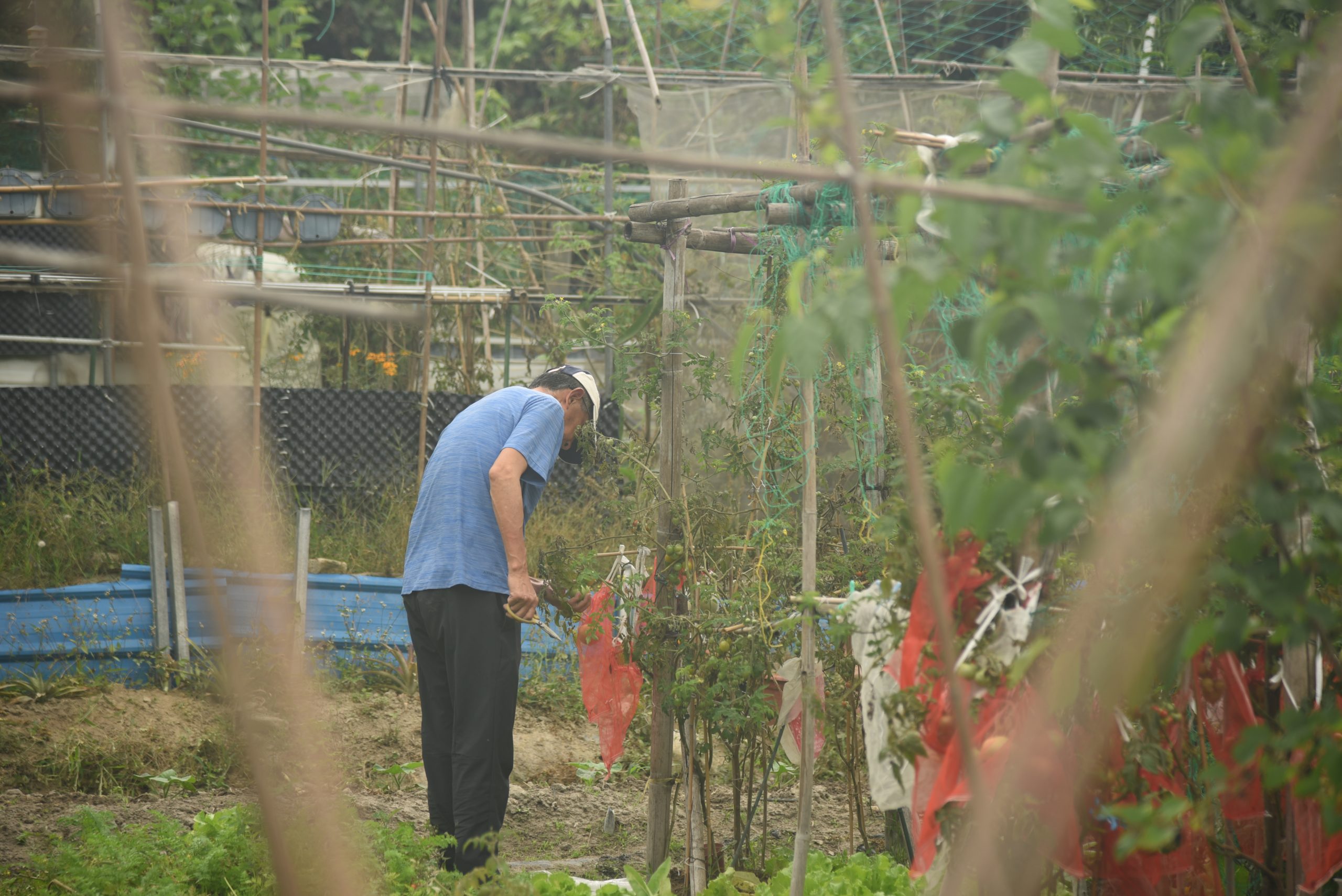 "We used to wholesale our produce, so we saw a huge impact on our harvest due to global warming," Kwok said.  "Even some of our tenants have said 'The harvest is very bad' as they're no longer big like in the past."
Tse Yuen-wah, 53, owner of the Ying Shing vegetable stall in Shau Kei Wan, said that the supply of local vegetables is not stable and quality can be irregular. Currently, only 10% of her produce is locally sourced.
"It is great that local farmers can provide organic vegetables, but their supply is not guaranteed," said Tse.
One of the bestsellers at Tse's stall is pak-choy from Hok Tau in the New Territories, famous for its sweetness and tenderness. However, the local produce costs around HK$20 for 600 grams, while those imported from mainland China cost around HK$14 all year-round.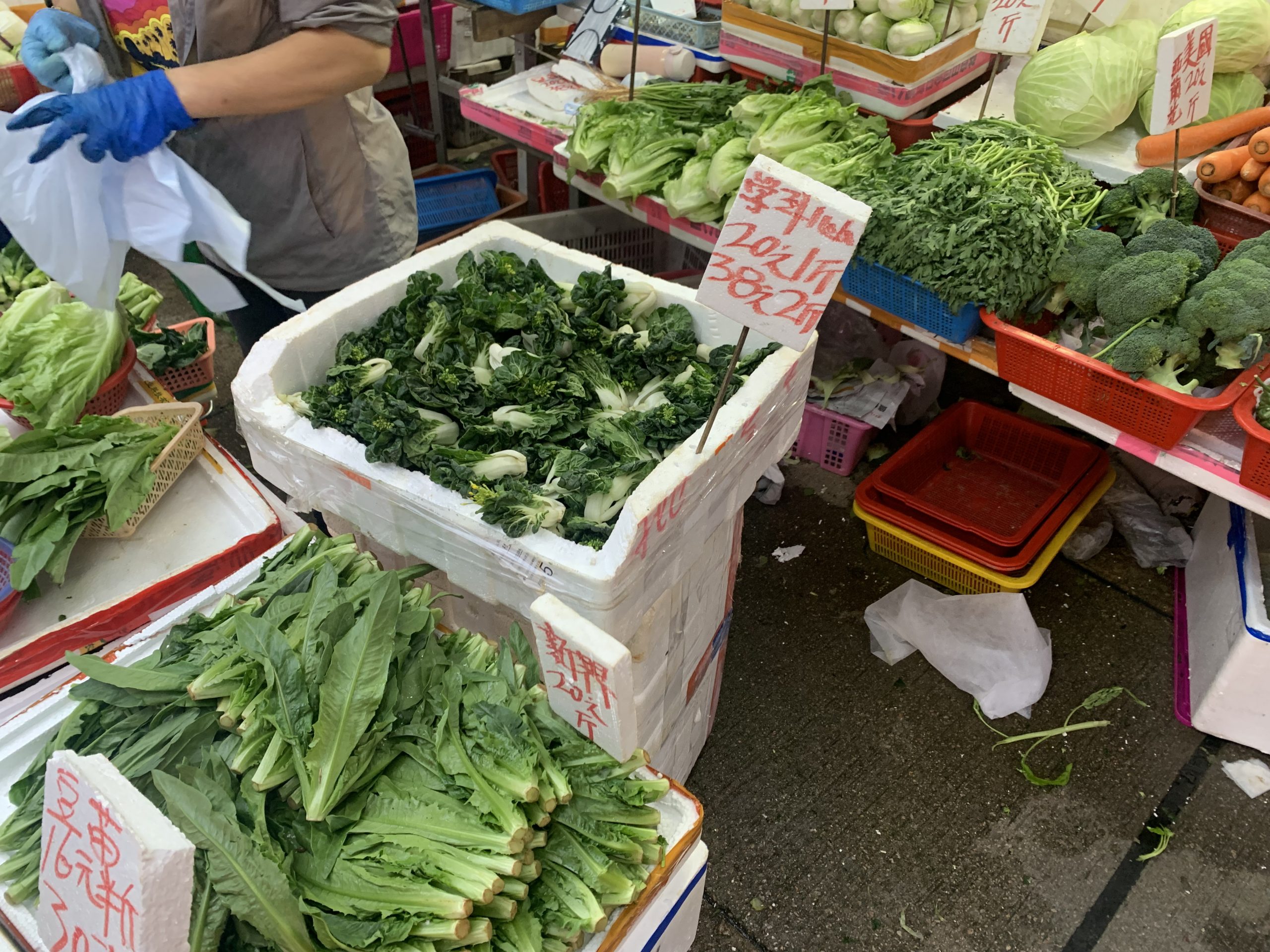 "My customers prefer imported vegetables over the local ones. Indeed, the local crop's salary is not that good and the incoming price is higher," she added.
Chen doesn't see her farm adopting the land rental business model anytime soon, despite the growing issues with harvesting and selling organic local produce. "We would rather hold different events and activities that raise the attention of the public to protect the environment," she said.
Recently, Kwok's farm hosted a kindergarten class to teach young children the process of growing plants.
One of Kwok's tenants, Lau Chuk-fai, 68, who has been renting Kwok's land for almost two years, said he is growing vegetables for his personal use and hasn't encountered any problems.
"I think the quality of the harvest just depends on the timing. Vegetables are seasonal, and you have to plant depending on the season," Lau said.
Kwok remains positive about the new direction his farm has gone into.
"We are providing facilities for people to have fun and things for children to play," he said. "This is how we develop our business."