Hong Kong hotels struggle to stay afloat despite staycation fad
By: Zhu Zijin Cora 朱子槿

Edited by: Zhu Zijin Cora 朱子槿

2021-02-12
Chui Yuk-hei, a 26-year-old event planner, checked into several luxury hotels in November. She enjoyed her stay at the Mandarin Oriental, the Peninsula Hong Kong and the Four Seasons.
"I never tried them before because these top hotels were super expensive," Ms Chui said, "but now they all offer affordable overnight staycation packages. It's the best time to enjoy their services."
She spent about HK$9,000 on three hotels in total, less than half the original prices. 
More Hong Kongers like Ms Chui are going on staycations, spending holidays in hotels this year. But amid the coronavirus gloom, staycations are not enough to boost revenues, and local hotels still face uncertainties.
The fourth wave of Covid-19 infections started in the city in late November 2020. Before that, clusters of cases linked to staycations prompted the government to limit the number of guests in each hotel room to four people only.
"Health concerns made many customers cancel their staycation, " said Benson Soo Koon-chau, 46, manager of four-star One-Eight-One Hotel & Serviced Residences in Sai Wan.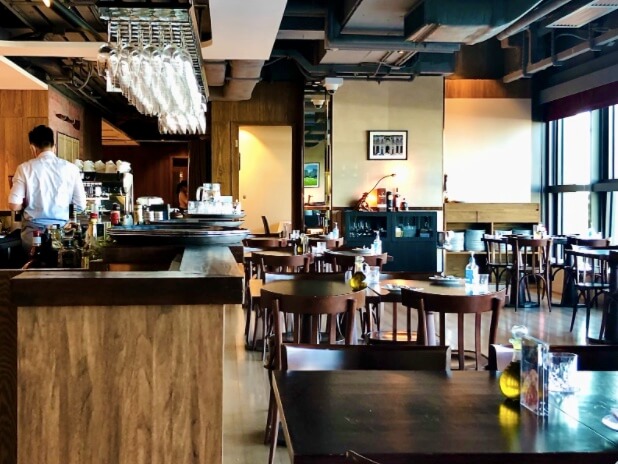 "Staycation is a very up-and-down business," Mr Soo said. "Many hotels' staycation business has been largely affected. It's unlike long-staying service, which people need to pre-pay, no matter whether they eventually check in or not." One-Eight-One Hotel has increased the portion of long-term leases for customers staying longer than two weeks to earn more stable revenue, he said.
"I won't go on staycation any time soon. It's not safe. Even before the fourth wave, I would check the health measures at each hotel first," Ms Chui said.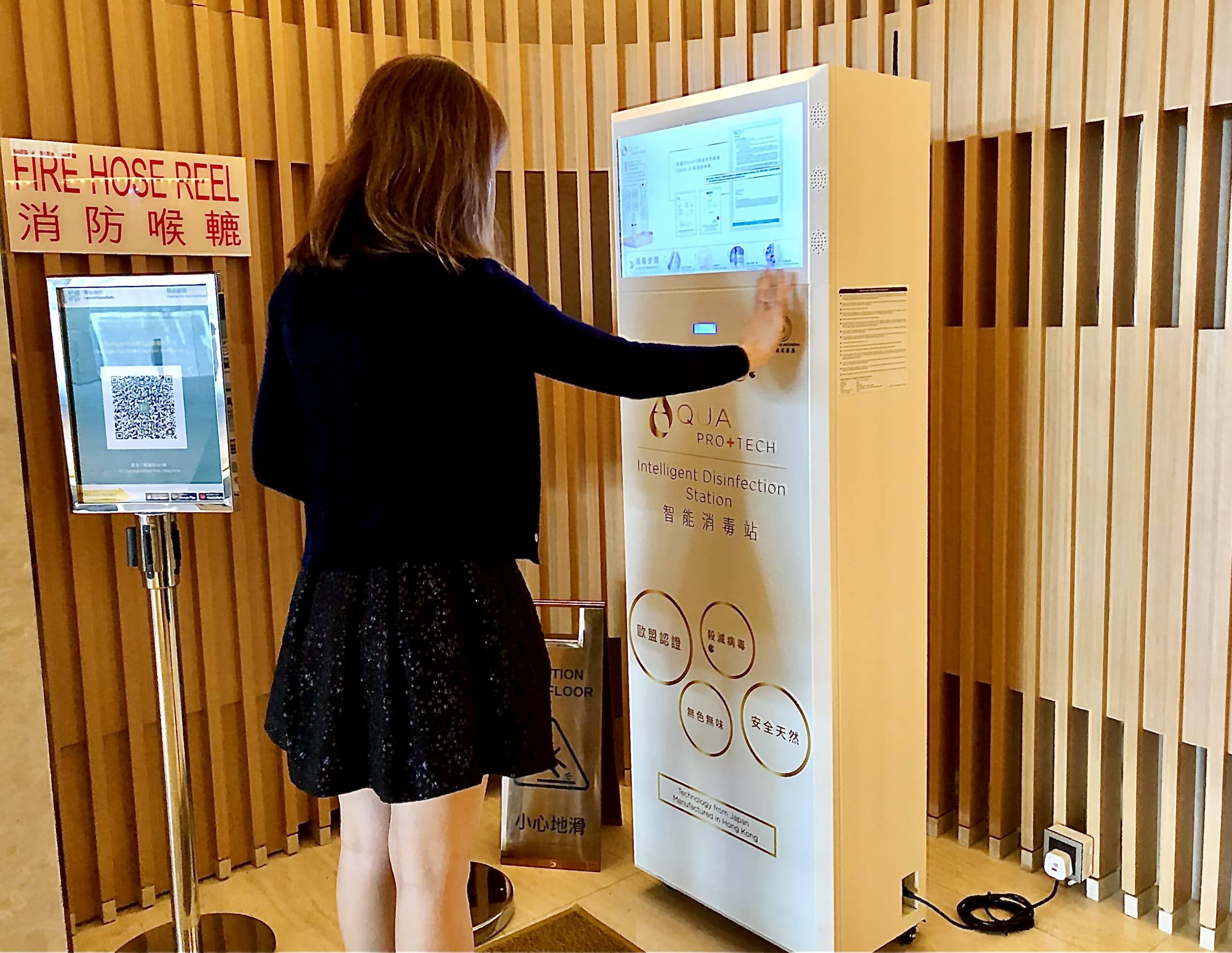 The pandemic has hit hard on the city's hospitality industry which already suffered from anti-government protests in 2019. The occupancy rate slumped to 39% in the first six months of 2020 from the previous year's 90% for the same period, according to a report from property consultancy, CBRE Hong Kong. The average revenue for an occupied room per day fell by 31.4% year on year to HK$911 for the first half-year of 2020.
"Falling occupancy and room rates have put operators under acute cashflow pressure and led to the permanent closure of a small number of hotels," the CBRE report said. "However, most have survived...Staycation and F&B [Food and Beverage] offers have provided much needed sources of income, with the former helping to boost occupancy."
Mr Soo's hotel launched staycation packages in April last year. The hotel saw a 15% to 20% occupancy rate increase from May to August, especially during weekends and the summer holiday, he said. The average local occupancy rate in August rebounded to 50%, according to data company CEIC.
However, Mr Soo also said the staycation business could not generate much revenue. "Staycations are like discount sales for clothes. It can quickly attract many people to come. But it cannot bring much revenue," he said. 
With more hotels tapping the staycation market, the competition is fierce with discounts and special services. Many hotels, for instance, offer HK$1,500 staycation packages for one-night accommodation with three meals, Mr Soo said.
"Excluding original costs of dining, rooms are just offered for free," he said. It costs HK$2,588 to stay one night at his hotel's top-level harbour suite with HK$500 dining credit.
The One-Eight-One Hotel & Serviced Residences, owned by Liu Chong Hing Investment Limited, recorded a net operating loss of HK$50.7 million in the first half-year, according to the company's interim report.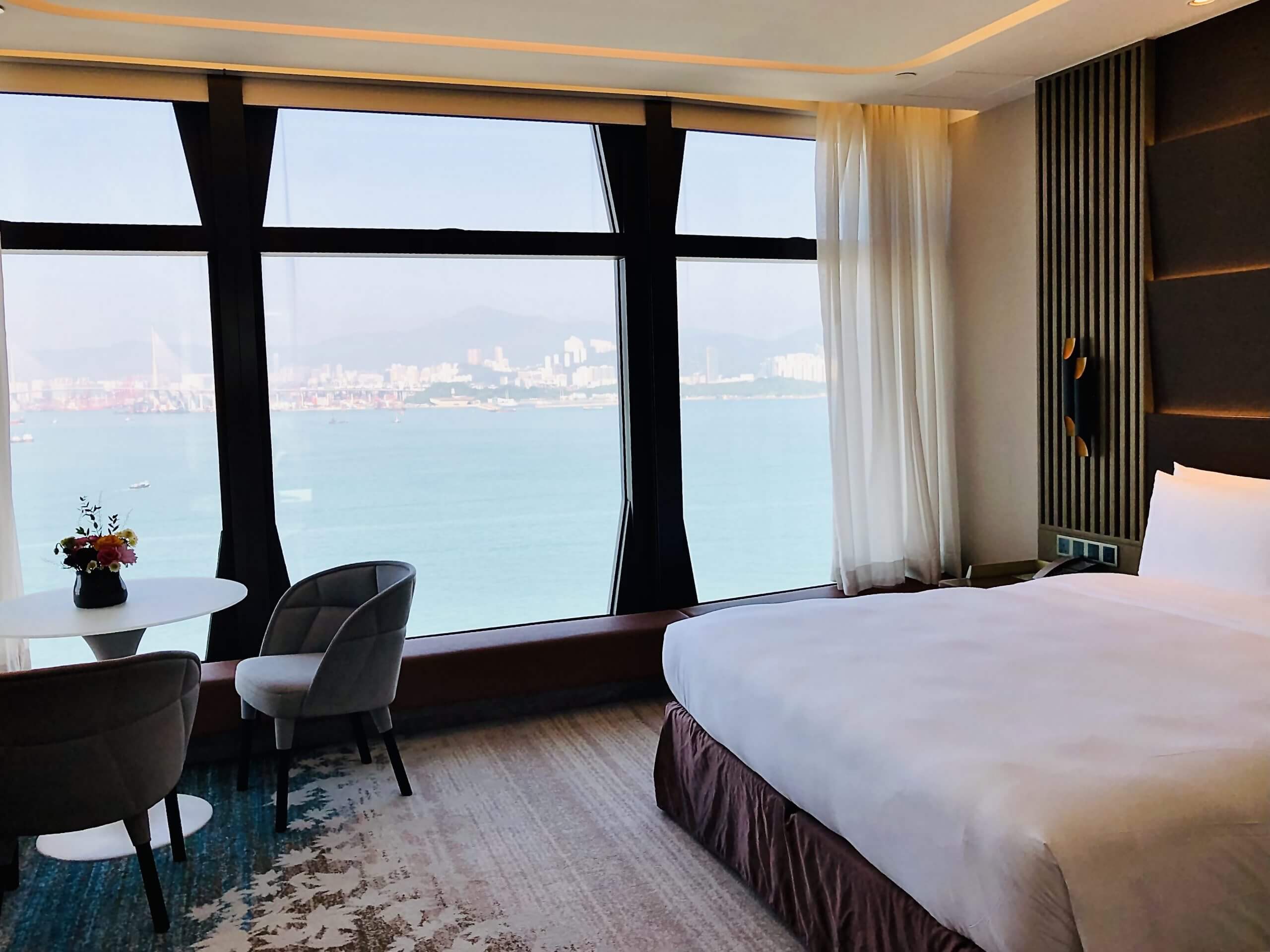 Most people will only choose luxury or five star hotels for staycations. Of 304 hotels monitored by the Hong Kong Hotel Employees Union,  65% stay afloat by providing long-staying or quarantine services, they stay afloat by providing long-staying or quarantine services, Alex Tsui Hau-lai, 25, chairman of the Hong Kong Hotel Employees Union, said. 
The Tourism Board reported 3.55 million visitors arrival during the first nine months of 2020, that's a 92.4% year-on-year decrease. Since March, the Hong Kong government has banned non-residents from entering the city by air.
The long-discussed travel bubble with Singapore was cancelled when the number of local cases started to rise.
"Hong Kong has been a tourism city heavily relying on overseas visitors, and they drove the majority of hotels' revenue," said Edmond Wong Shing-sum, 42, director, valuation and advisory services for hotels at CBRE Hong Kong.
 "We expect staycations are more of a short-term measure given the local market is relatively small and local demand will reduce once the borders reopen," said Mr Wong.
"Whether staycation will last or not, we don't have a say," Mr Soo said. "It ultimately depends on the government. As long as they don't relax the travel restrictions, we have no choice but to keep focusing on the local market, running staycation."