City's Lunar New Year flower markets head into their last night with smaller crowds and less stock
By: Janice Lo

Edited by: Simran Vaswani

2021-02-11
The city's Lunar New Year flower markets, initially cancelled due to the fourth coronavirus wave, gear up for their final night of the holiday season today after the government U-turn allowing them to open just three weeks ago.
Stall owners said they lost out on business because of the government's back and forth decision to cancel and reopen markets again, and crowds this year were much smaller than usual.
"As the government announced the closure of the flower markets earlier, we did not purchase much flowers and our supply is not quite enough," said Au Chun-yuen, 29, a stall owner at the Victoria Park market, adding that he had 30% less stock than last year.
Mr Au said he has been offering discounts to compensate for the loss of business from shortened market hours.
"Selling prices are already reduced by 10% to 20%.  But as my ultimate goal is to sell all the flowers, I am willing to offer an extra discount if the customers bargain with me," Mr Au added.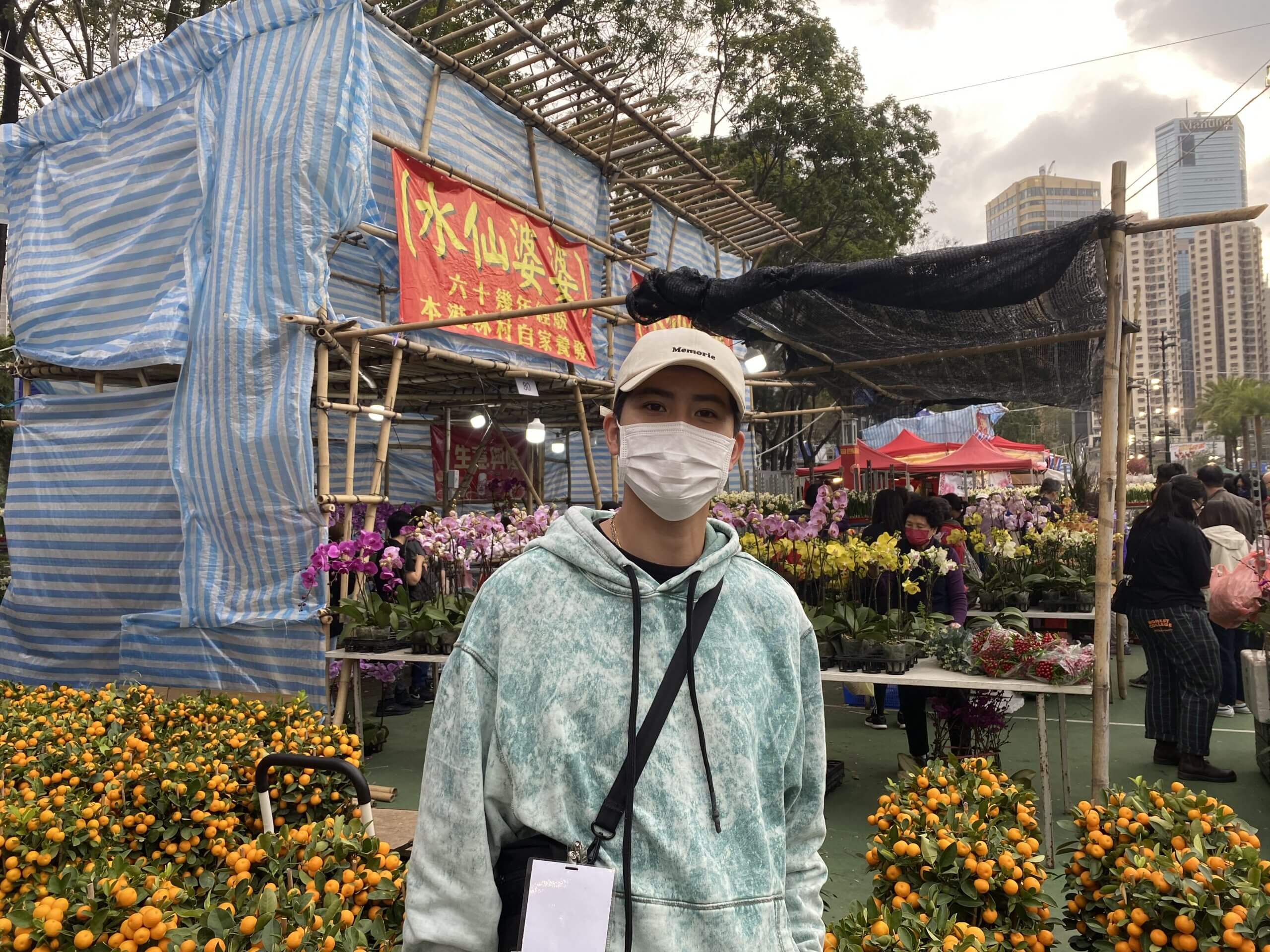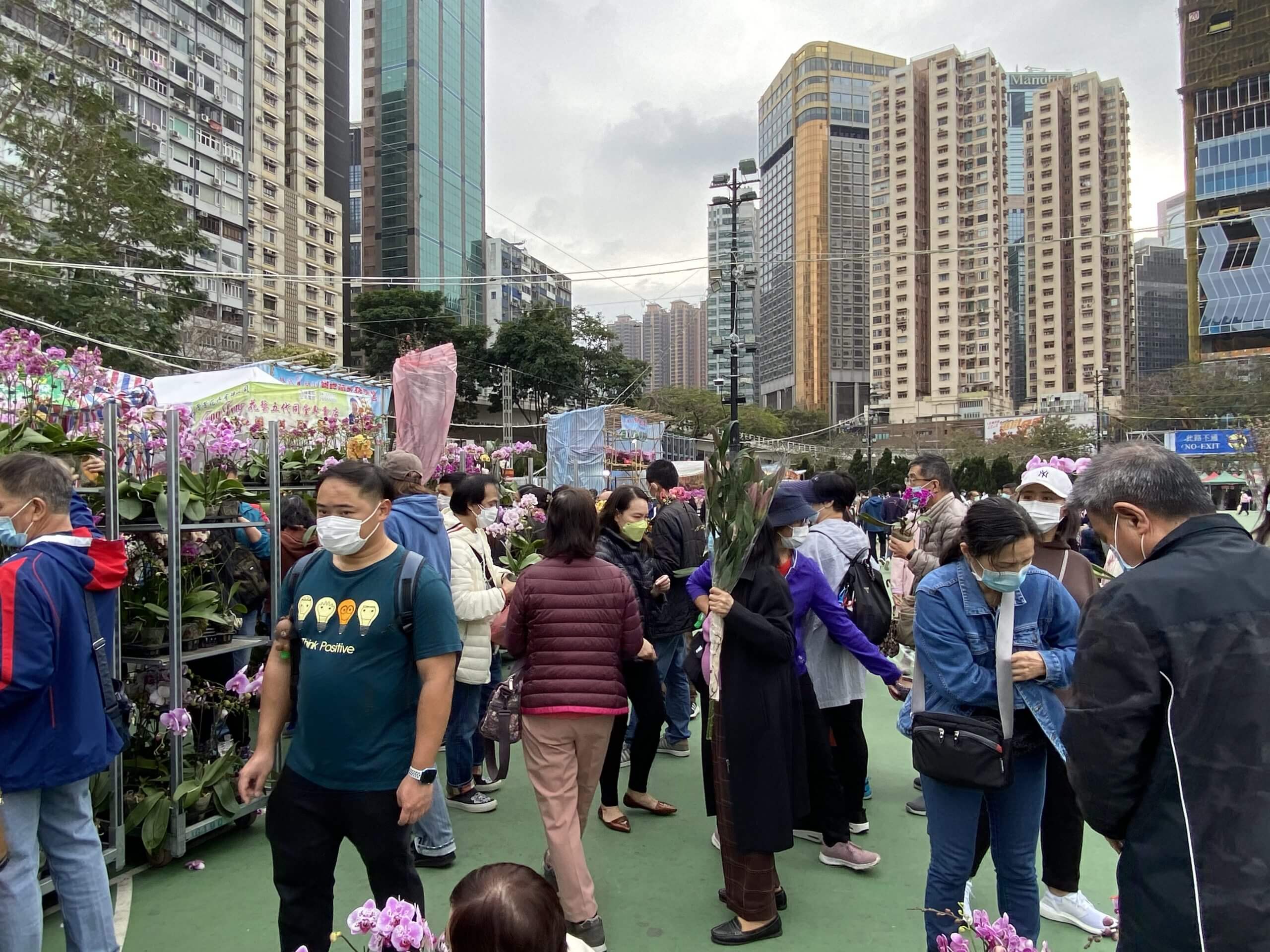 The decision to open the markets was made after careful consideration and listening to the comments of the flower farmers, Food and Health Secretary Sophia Chan Shiu-chee said at a press conference on Jan. 19.
The government's virus control measures included closing the market for two hours each day 1:30 pm and 6:30 pm for cleaning and disinfection.
Visitors in the market can stay during disinfection sessions, but Mr Au said that opening hours are shortened as people waiting outside the market can only enter after the cleaning sessions end.
Chris Jones, 67, a customer at the flower market, questioned the government's decision.
"1:30 pm is in the middle of people's lunch break and 6:30 pm is when people want to come here after work, so it is impossible for them to come for a quick buy," he added.
The government also required stall owners and employees to take Covid-19 tests two days prior to the start of the market.
A "Green, Amber and Red Lights" system is set up at each flower market as a crowd measure precaution. The system displays a light at the entrance, amber and red lights indicate larger crowds with longer queues to enter the flower market.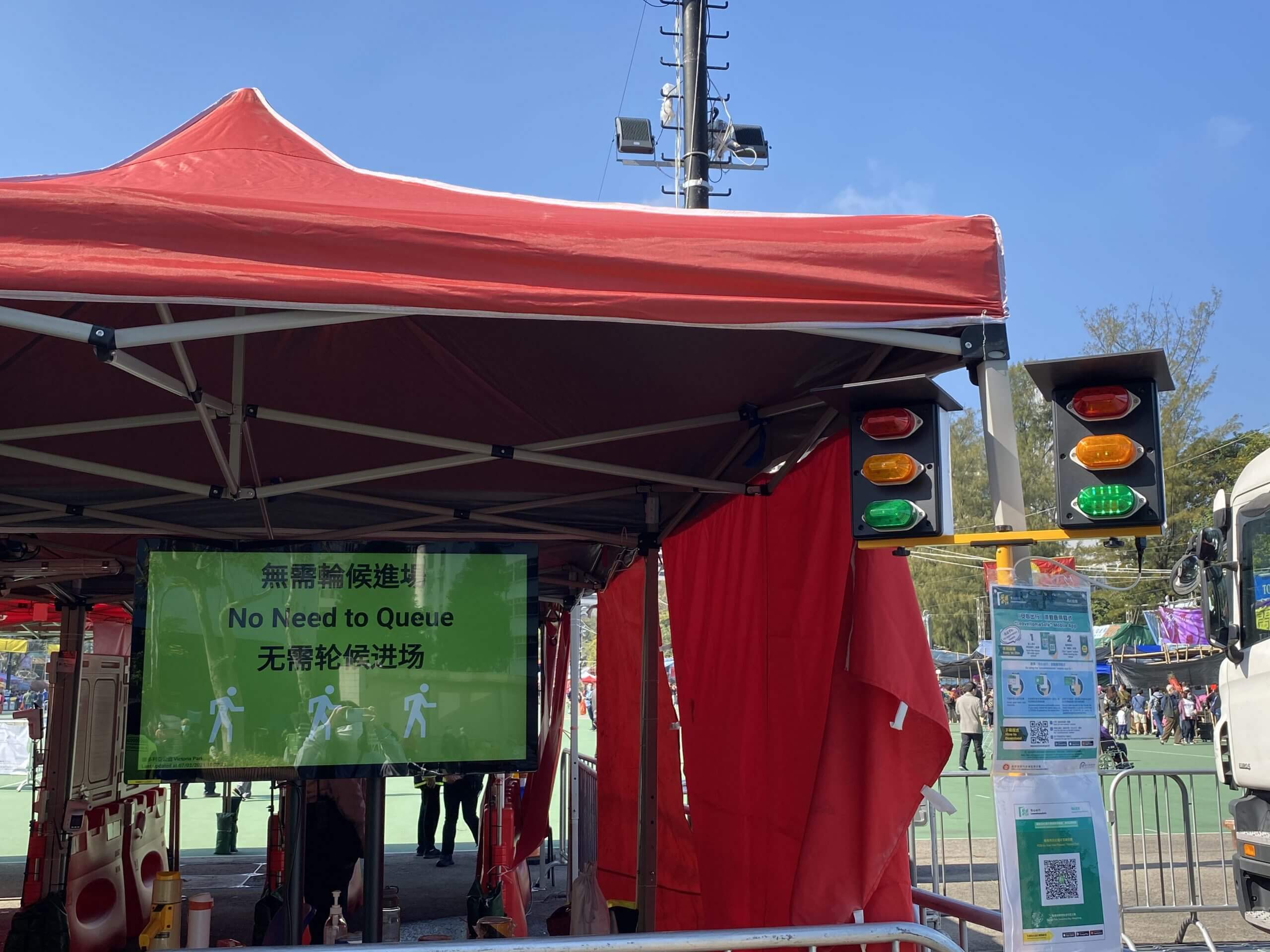 People can use the mobile app, The Gulu, or scan QR codes that are set up at the entrance of the markets to get tickets to enter.