Hong Kong government's plan to exempt foreign doctors from licensing exams endangers medical safety, local health practitioners say
By: CHEN Bingyi

Edited by: Jasmine Tse

2021-02-10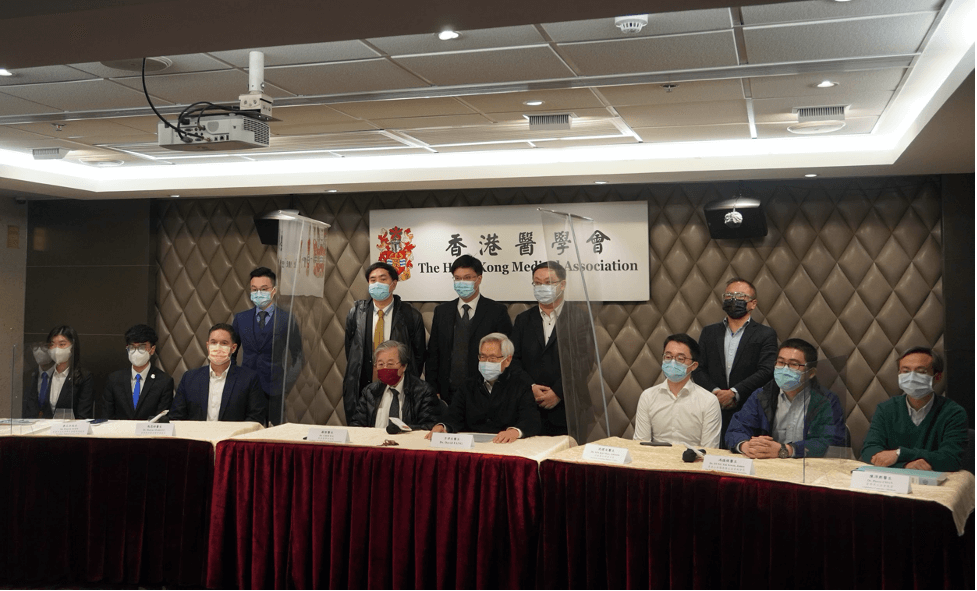 The government's proposal to exempt foreign-trained doctors from local licensing examinations will jeopardize the health of Hongkongers, the Hong Kong Medical Association said in a press conference today.
The government's proposal is an attempt to alleviate long waiting times in public hospitals.
On Feb. 4, Chief Executive Carrie Lam Cheng Yuet-ngor proposed an amendment to the Medical Registration Ordinance that would allow Hong Kong permanent residents who have graduated from an accredited overseas medical school and worked in a Hong Kong public health institution for at least five years to be exempted from the examination required to become registered doctors in Hong Kong.
"The purpose of the Medical Council of Hong Kong's professional qualification examination for doctors is to ensure the quality of doctors," said Dr David Fang Jin-sheng, the former president of HKMA, which includes more than 8,000 local medical practitioners.
Dr Choi Kin, the president of HKMA, said that the examination not only treats all doctors from outside Hong Kong fairly but also ensures that all doctors practicing in Hong Kong meet their standards.
Waiting times for specialists in the public system range from two months to nearly three years, according to Hospital Authority statistics.
The government's plan to address the shortage of doctors in the public sector was not the right solution to the problem, the HKMA said.
To make full use of the existing medical staff, the HKMA said that the government should allocate additional funds for hiring nurses, support staff and additional medical facilities such as hospital beds and operating rooms.
With the increasing number of medical students in recent years, there will be about 510 local medical graduates this year, a 13.3% rise from 450 last year, according to HKMA.
"Most of the graduates last year went on to work in public hospitals," said Dr Fung Tak-kwan, the vice president of Hong Kong Public Doctors' Association. He added that the shortage of doctors in public hospitals will soon be alleviated.
HKMA said that the government should allow professionals to set standards for the practice of medicine rather than circumventing the HKMA, which would surely endanger the safety of medical services.
"In the end, the price Hong Kong people will pay will be their own health," said Dr Fang.