Jimmy Lai stays behind bars as top court rules granting of bail was misconstrued
By: Bowie Tse

Edited by: TUNG Yi Wun

2021-02-09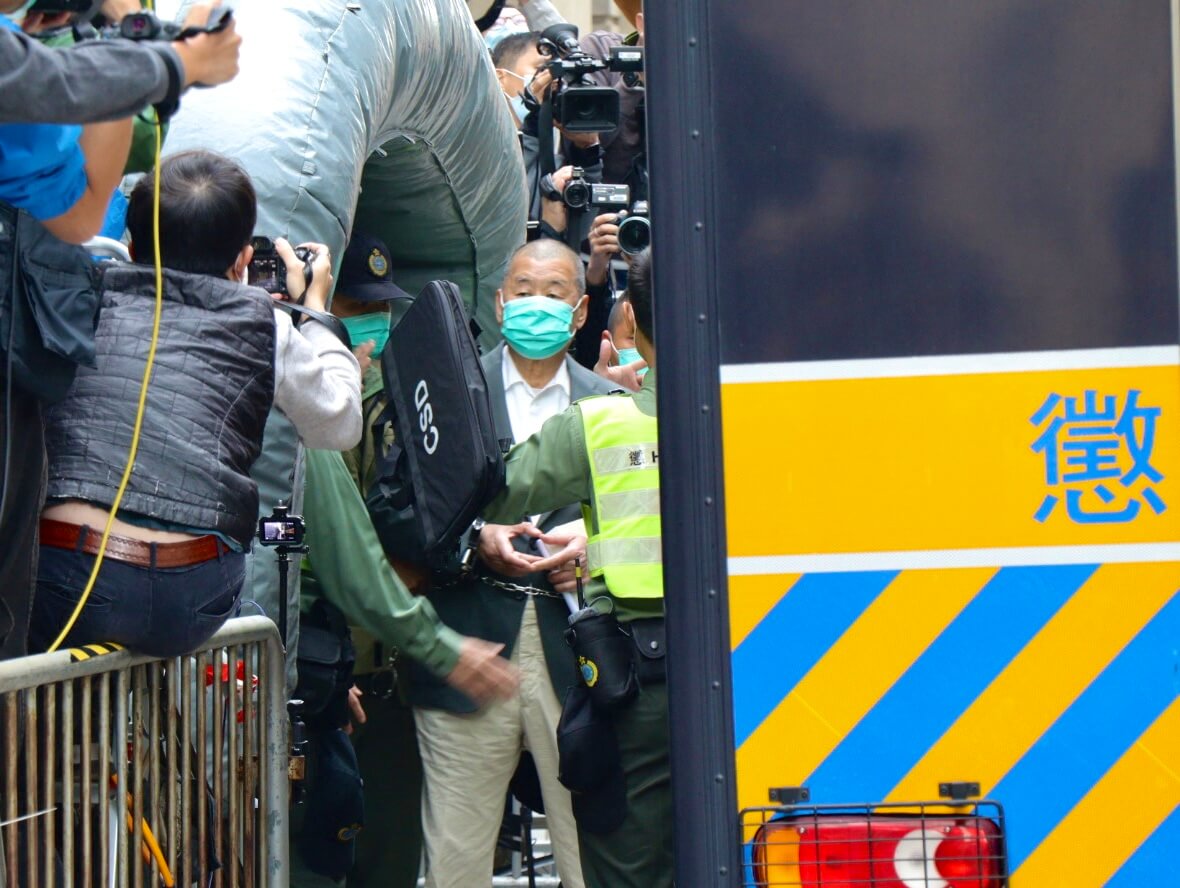 Media tycoon Jimmy Lai will remain in prison custody after the Court of Final Appeal ruled on Tuesday to uphold the government's challenge to a lower court's decision to grant him bail.
Today's hearing was a test in determining whether judges can grant bail in cases involving the national security law. Jimmy Lai is facing charges of fraud, breaching the national security law, and colluding with foreign forces to endanger national security.
The Court of Final Appeal said today that  High Court judge, Alex Lee had misinterpreted the nature of the threshold requirement under the national security law.  It was referring to a "double negative" clause which states that "No bail unless the judge has sufficient grounds to believe the accused will not commit acts endangering national security before considering the grant of bail". 
While granting bail to Jimmy Lai back in December, judge Alex Lee asked prosecutors to prove that the defendant would pose a further threat to national security in order to deny him bail. But the Court of Final Appeal said today that Judge Lee could have considered whether to grant bail with the intent to prevent Jimmy Lai from endangering national security.
"The judge from the High Court applied this erroneous line of reasoning and his approach was clearly inconsistent with the Court's analysis in this judgment and could not be supported," today's judgement stated.
Jimmy Lai was granted a HK$10 million bail in late December. He was ordered to remain in his home, and was prohibited from posting on social media or issuing statements. The government filed an appeal against the bail shortly after and Jimmy Lai was put back behind bars a week later.
According to the National Security Law Article 42, the accused has to provide reasoning to request bail, unlike in constitutional law where the responsibility lies on the prosecutor to provide reasons for or against a bail request. 
Jimmy Lai's lawyer argued today that the national security law has eroded individual rights under constitutional law, including the right of bail by placing the burden of proof on the accused. He called for a more precise explanatory justification.
Outside the court, more than 30 supporters of Jimmy Lai waited for the ruling. Ms Wong and Ms Lam, who refused to give their full names, said they arrived at 8am. "There is not much that we can do but hope to be here to let Mr Lai know that there are people supporting and waiting for him outside."  
Police had set up barricades around the building and stood by all morning.