Vaccine pass for young children kicks in on Friday
By: Zimo ZHONG、Chengqi MO

Edited by: Kate Zhang

2022-10-03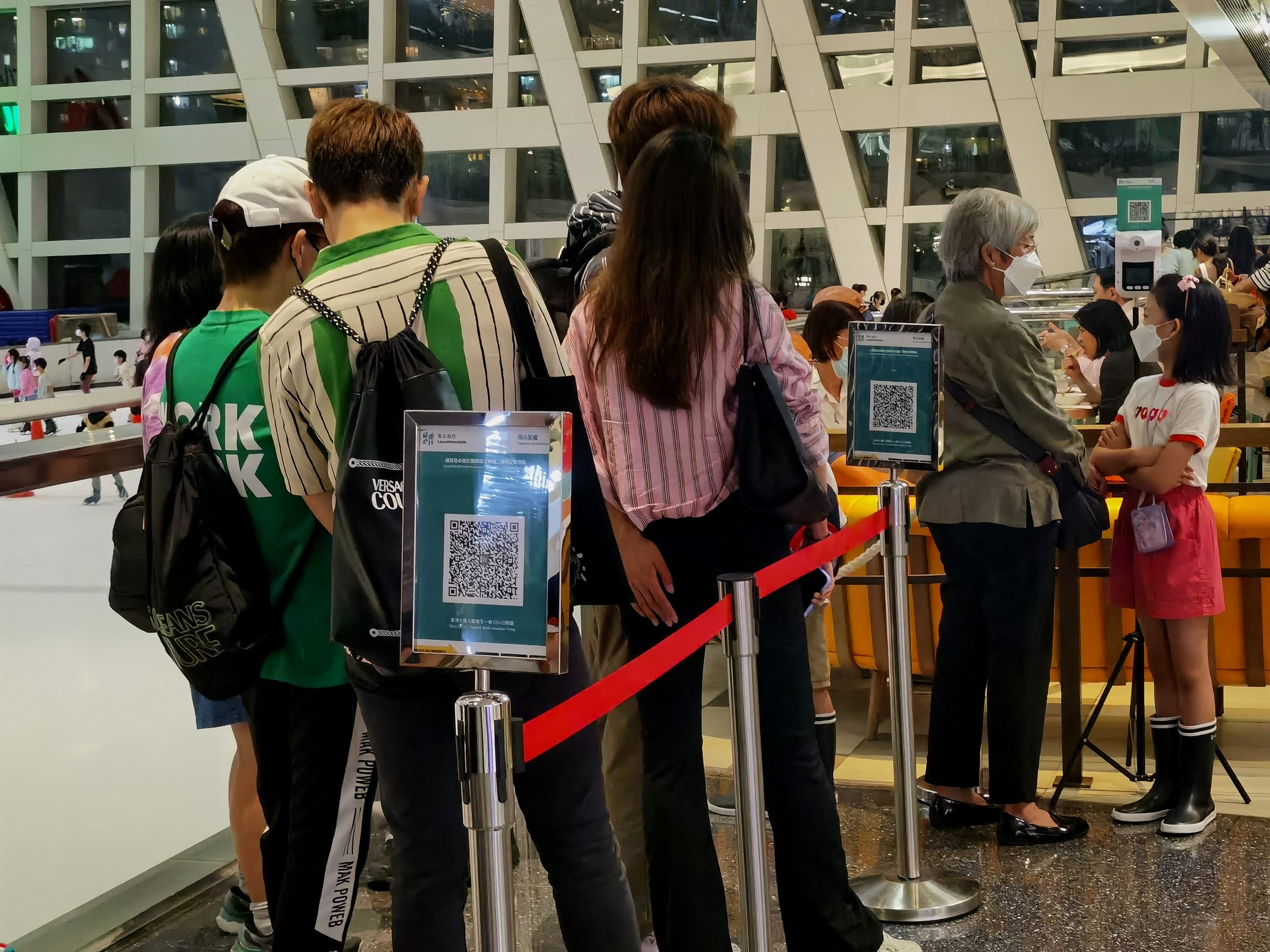 From Friday, children aged 5-11 years need to produce a vaccine pass in order to enter public premises such as restaurants, libraries and amusement parks.
To meet the requirement, kids in the age range must have received at least one vaccine dose within the past three months, and those who received their first dose earlier must get a second jab.
The second phase will begin on Nov. 30, when all children in this age group should have two injections.
Parents can add their children's vaccination records to their own "Leave Home Safe" mobile app. A new feature on the risk-exposure app allows users to upload additional vaccine passes for their companions, such as children and the elderly.
"The adding procedure is a bit complicated," said Sin Ka-yan, mother of a 9-year-old boy, "I cannot find the uploading access."
Some children were denied access to public places on Friday because they could not provide proof of vaccination.
Joey Cheung, a staff member of a children's amusement arcade, said in some cases parents forgot to apply for their children's vaccine passes.
"I'm sorry, but we can't let them in," she said.
Among some 400,000 children aged five to 11, only about 50,000 have not received a single dose of the Covid-19 vaccine, Secretary for the Civil Service, Ingrid Yeung Ho Poi-yan said last Thursday.
However, Yeung said the change in vaccine pass requirements should not result in many unvaccinated children being barred from certain venues because some of them may have been previously infected and have to wait to get the vaccine.
The Hong Kong Committee on Children's Rights said on Facebook that the vaccine pass policy will prevent some children from participating in activities in public places that are critical to their development.
"We think that there can be some compromises, such as children going to school with a quick test every morning…to minimize the damage," Wong Wai-yuk, the group's executive secretary, said on a Now TV programme.
Tina Liu, 40, would not let her child get vaccinated because she is worried about possible side effects.
"The vaccine pass extension will not influence me. I will try to give my kids a normal life, like taking him to country parks and beaches instead of the places that need a vaccine pass," she said.