Hong Kong priority groups get first doses of BioNTech vaccine today
By: AMALVY Esten Carr Claude Ole Eriksen

Edited by: Simran Vaswani

2021-03-10
Priority group Hongkongers were given access to the German-made BioNTech vaccine today for the first time since the first 585,000 doses arrived in Hong Kong on Feb. 27. 
In addition to the elderly, priority groups include food and beverages servers, food delivery workers, transportation operators, construction workers, property management staff, teachers, and tourism staff.
Priority group Hongkongers can schedule bookings at any of the 29 community vaccination centres spread throughout the city, which opened their doors at 9 am. 
At the EDB Kowloon Tong Education Service Center, people showed up in droves to receive their first shots.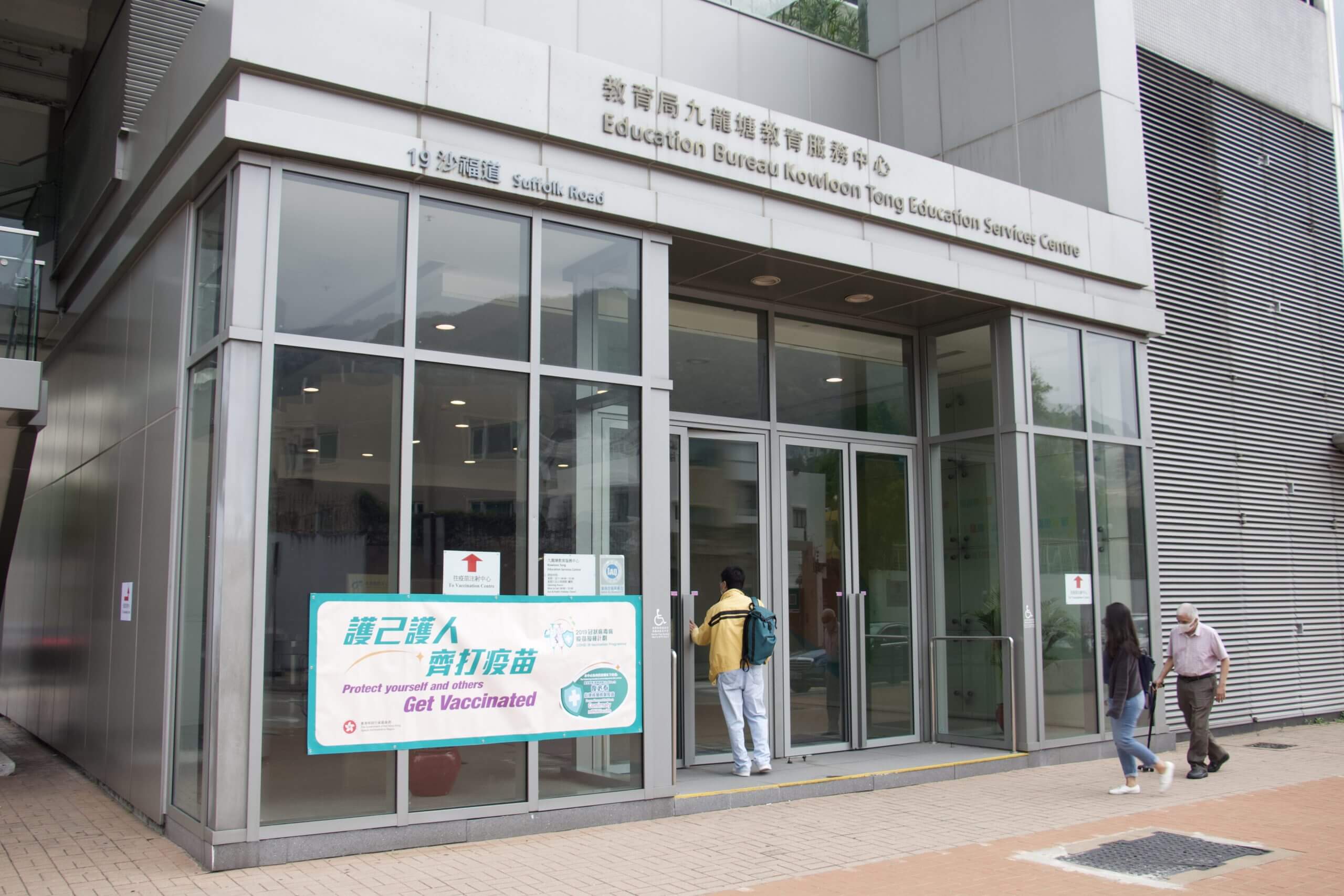 EDB Kowloon Tong Education Service Center is one of 29 vaccination centres in Hong Kong.
"I got it this morning and at least for me I've had the whole morning already and I feel fine nothing feels any different I guess," said Priyanka, a local woman on site this afternoon to accompany her father to get his first vaccine. 
Both Priyanka and her father opted for the BioNTech vaccine against the widely available Chinese-made Sinovac vaccine, as distrust of the Sinovac vaccine spreads among Hongkongers. 
"According to all the available information, I think this is one of the most reliable, safe, and protective vaccines that we can get worldwide," said Dr Y. K Lo, who also made his way to the Kowloon Tong Education Service Center this afternoon to receive his vaccine. 
Dr Y. K Lo stands outside the Education Centre in Kowloon Tong after having received a BioNTech vaccine today.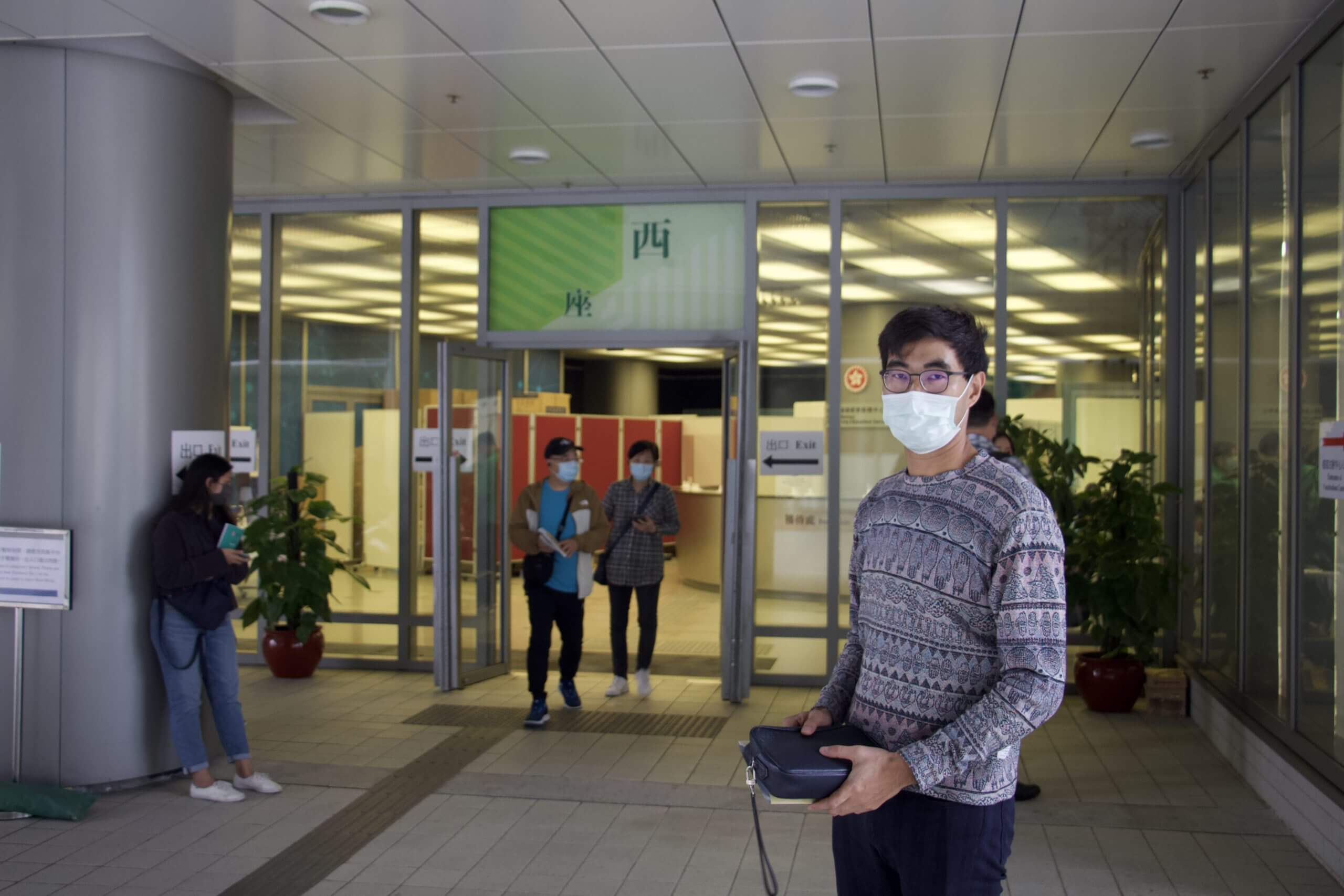 Distrust in the Sinovac vaccine started when a local woman, 55, and a man, 73, died this past week after receiving their first shot. Although Hong Kong health authorities have ruled out the vaccine as the main cause of death, Hong Kongers are not convinced. 
The efficacy rate for the Chinese vaccine varies with the UK-based Science Media Centre reporting at least 80% efficacy at preventing disease requiring medical treatment and over 90% effectiveness at preventing hospital admissions and death in vaccine recipients.
The BioNTech vaccine showed protection seven days after the second dose with a 95% efficacy rate, according to the New England Journal of Medicine.
In order to facilitate vaccination efforts, the government will open 12 new vaccination centres from March 16. 
An online booking system will provide a rolling quota from 9 am today.