BRISBANE | Labour Day events in Queensland, Australia
By: Hamish CHAN

Edited by: Clarice Wu、Kelly Pang

2022-05-02
Thousands of union members have flooded Brisbane's CBD for the Labour Day parade in the capital of the State of Queensland in Australia today.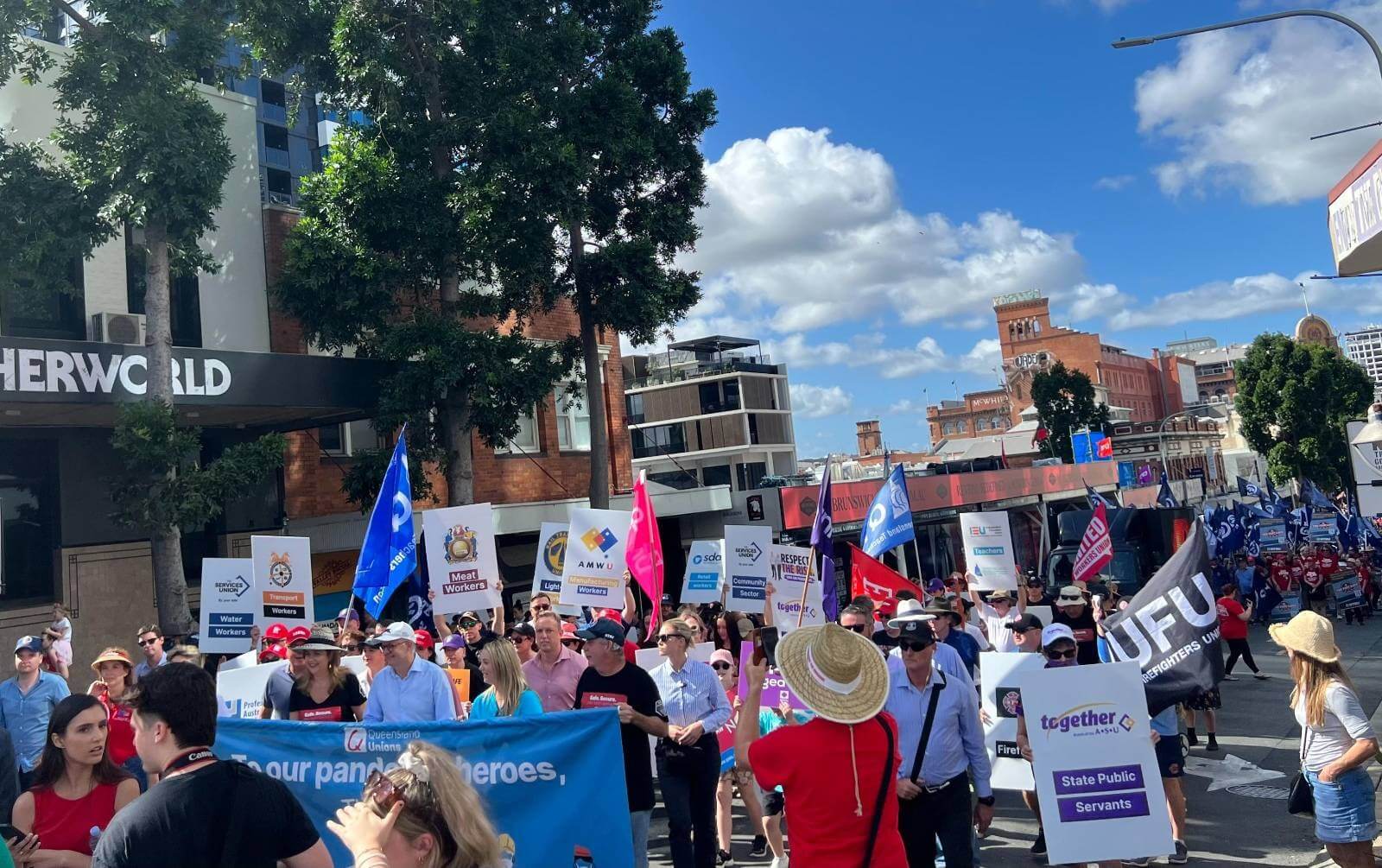 The Labour Day events are organised by the Queensland Council of Unions, affiliated with the Australian Labor Party.
The Queensland Council of Unions said that the event acknowledges the improvements made to the lives of working people and to society by the labour movement.
Political figures from the Labor Party have participated in the parade.
Annastacia Palaszczuk, the Premier of Queensland, marched along with Anthony Albanese, the Leader of the Opposition of Australia.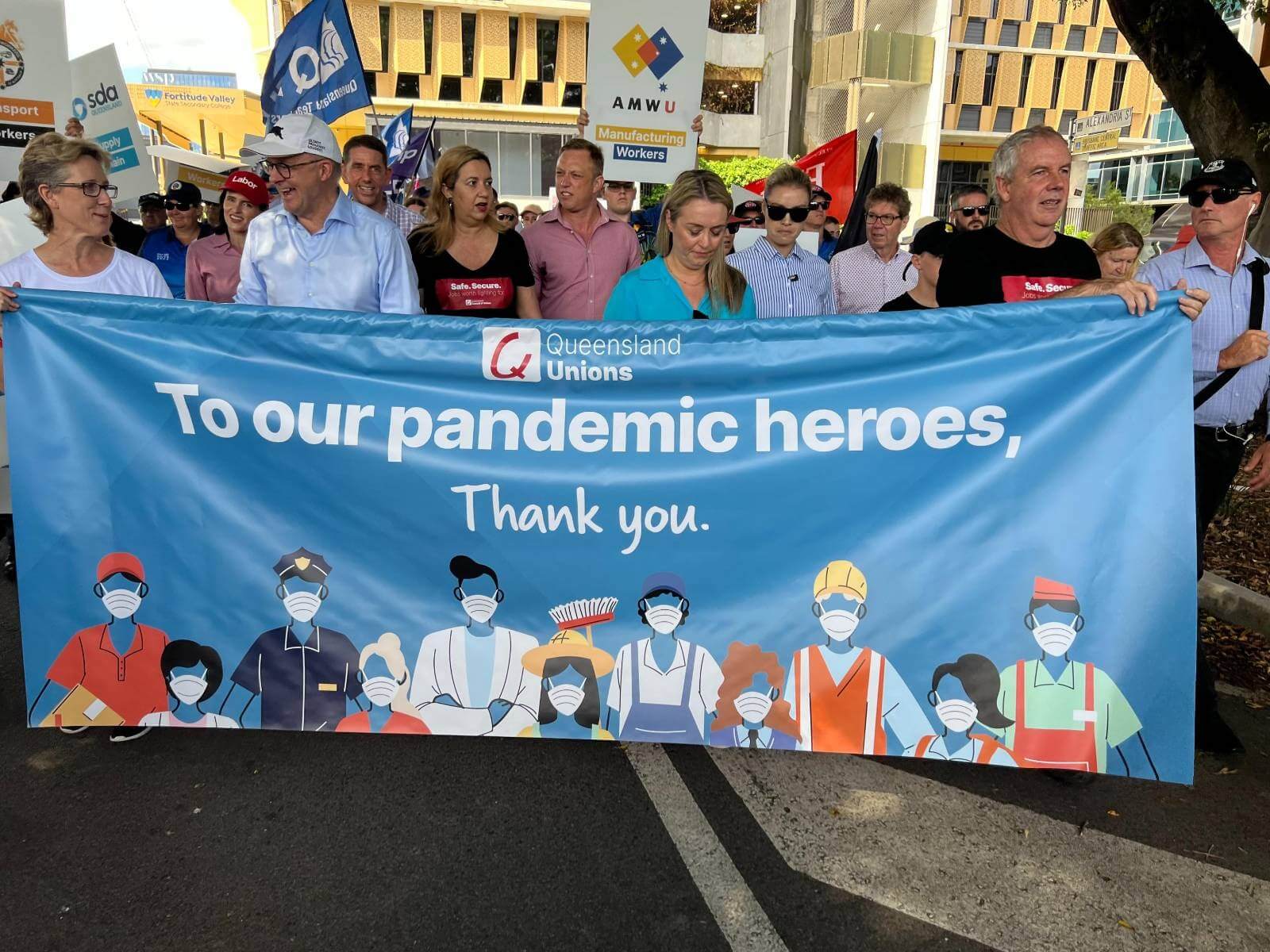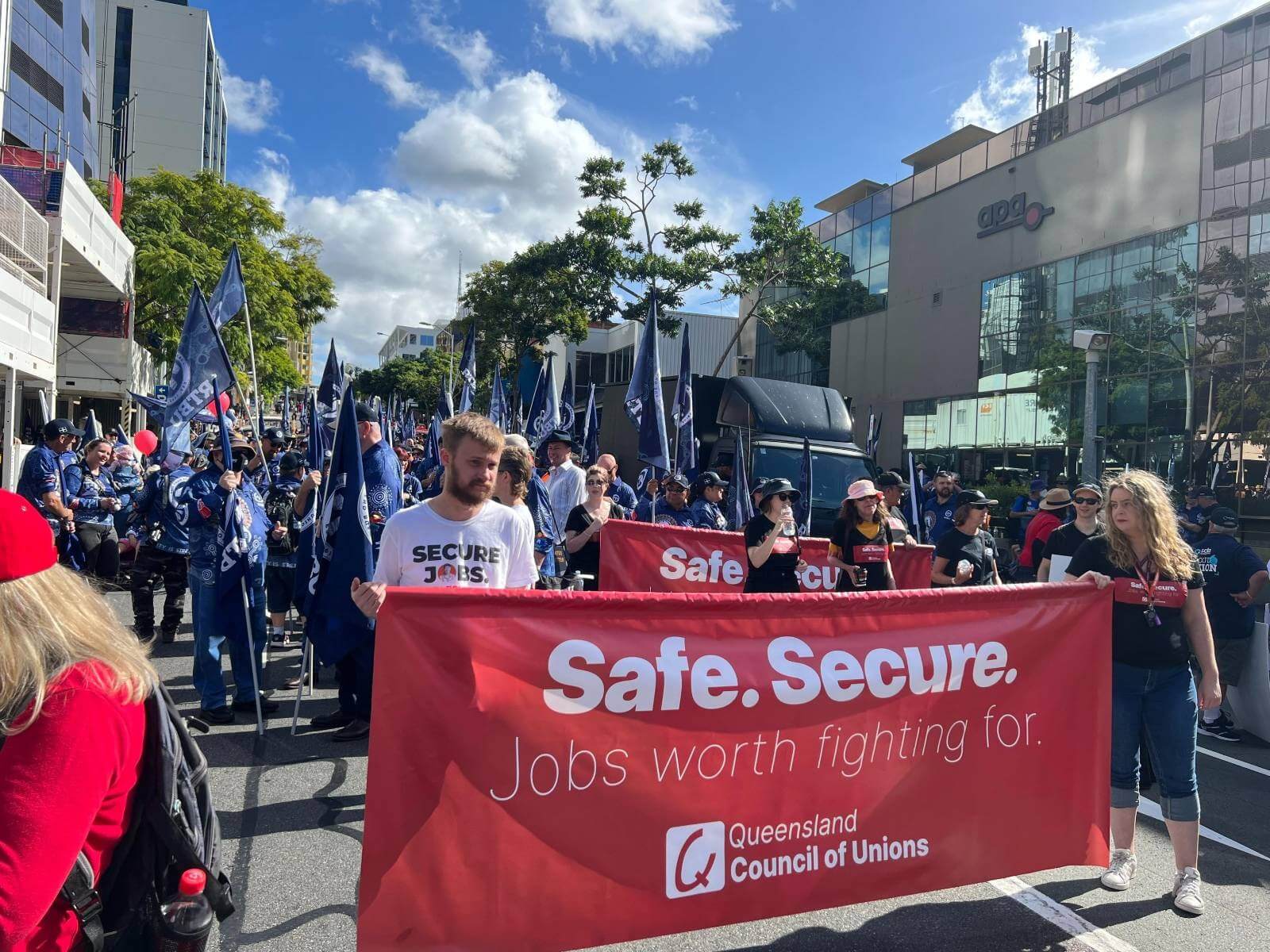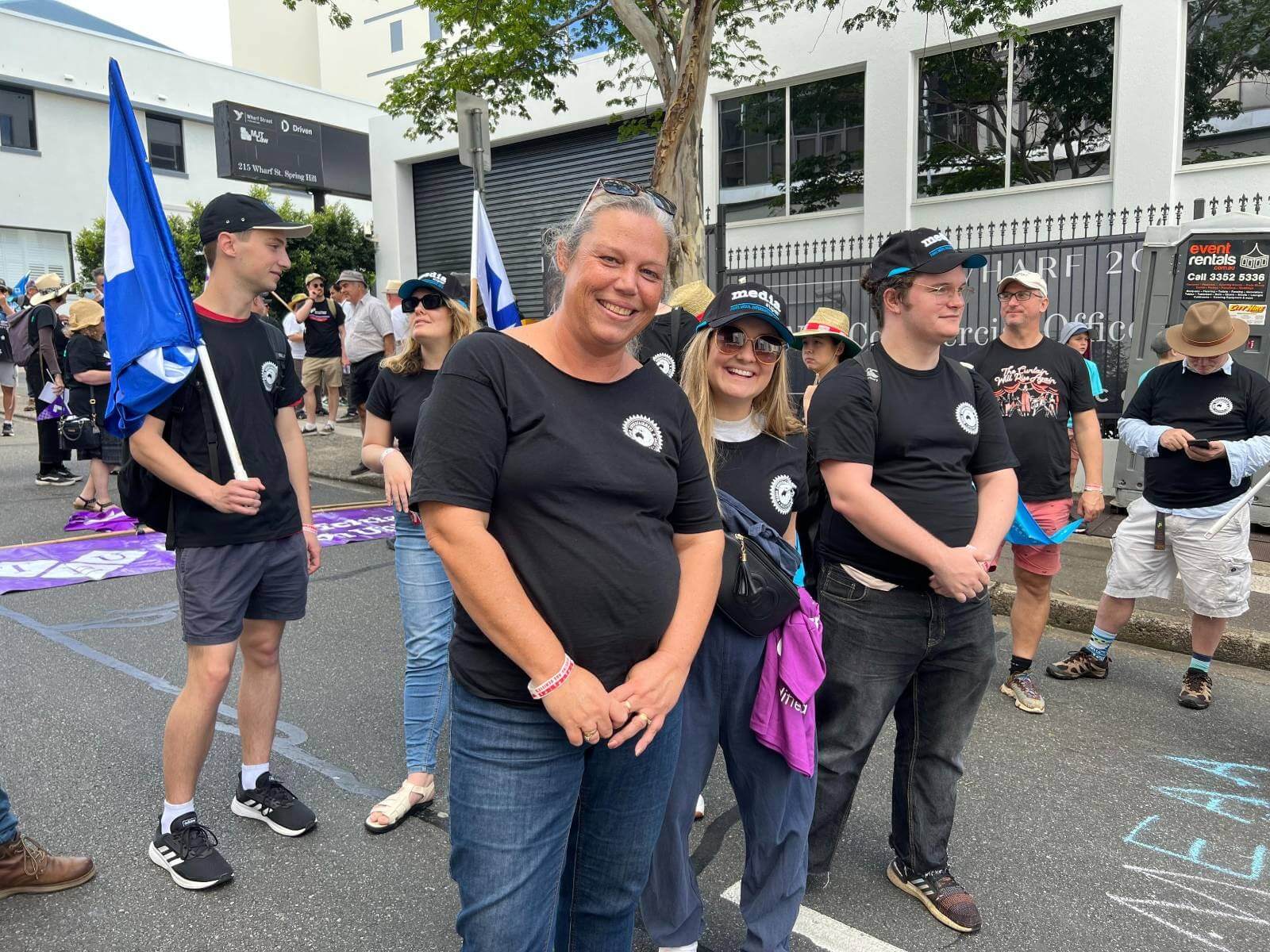 Michelle Rae, the Queensland director of Media and Entertainment and Arts Alliance, said their goal in this parade is to raise awareness for press freedom and remind the rights of freelancers in the media industry.
She explained that the Labour Day parade in general brings collective power to fight for a better working environment and holidays that labourers  deserve.
"The parade can bring a new generation along, and at the same time, it can give Union members a chance to talk about their reality," said Rae.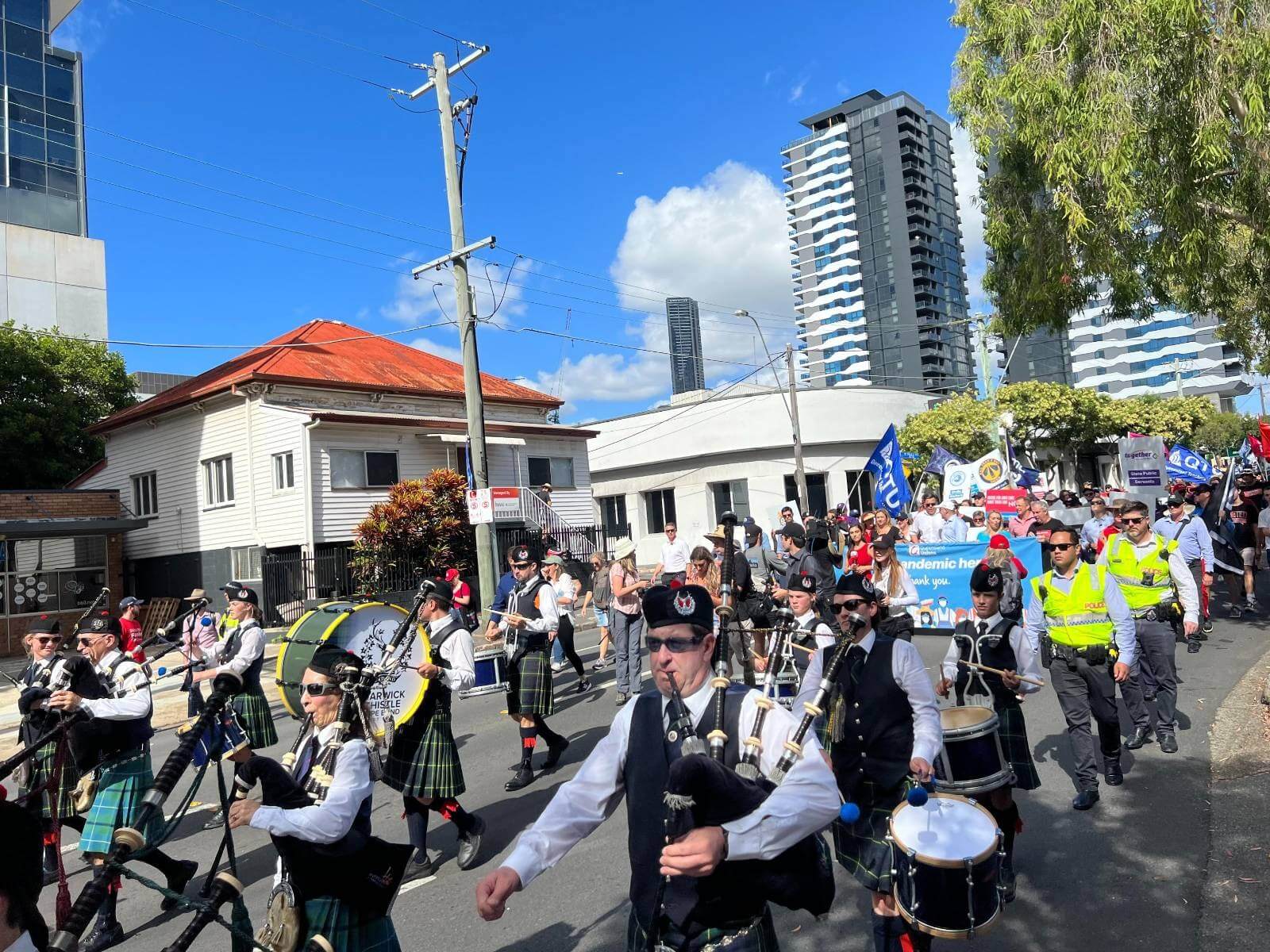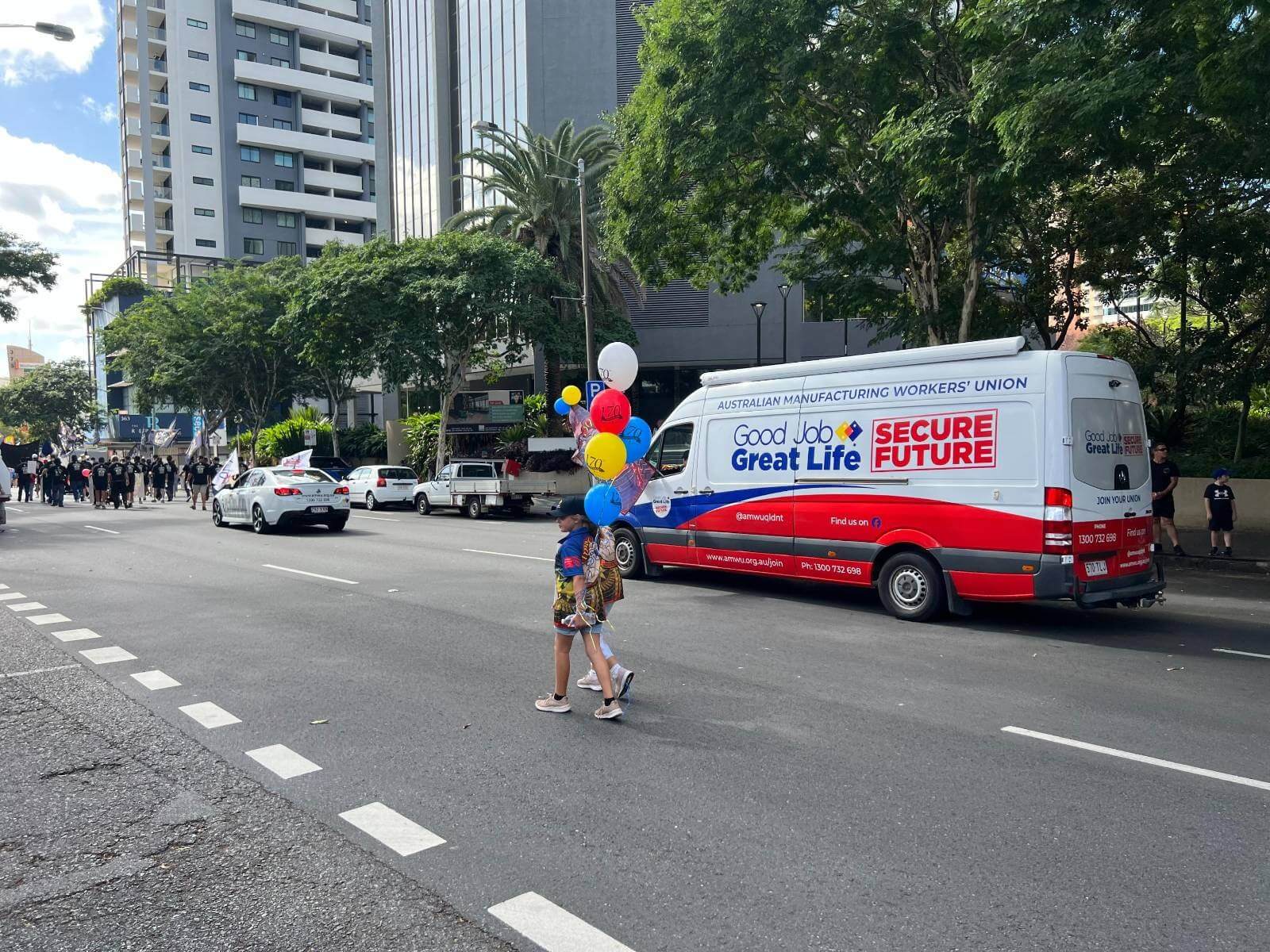 The march ended with live music shows and booths that provided refreshments for participants at Brisbane Showgrounds after an hour's walk.