Desperate for drugs during the lockdown in China
By: Kate Zhang

Edited by: Tracy Leung

2022-05-03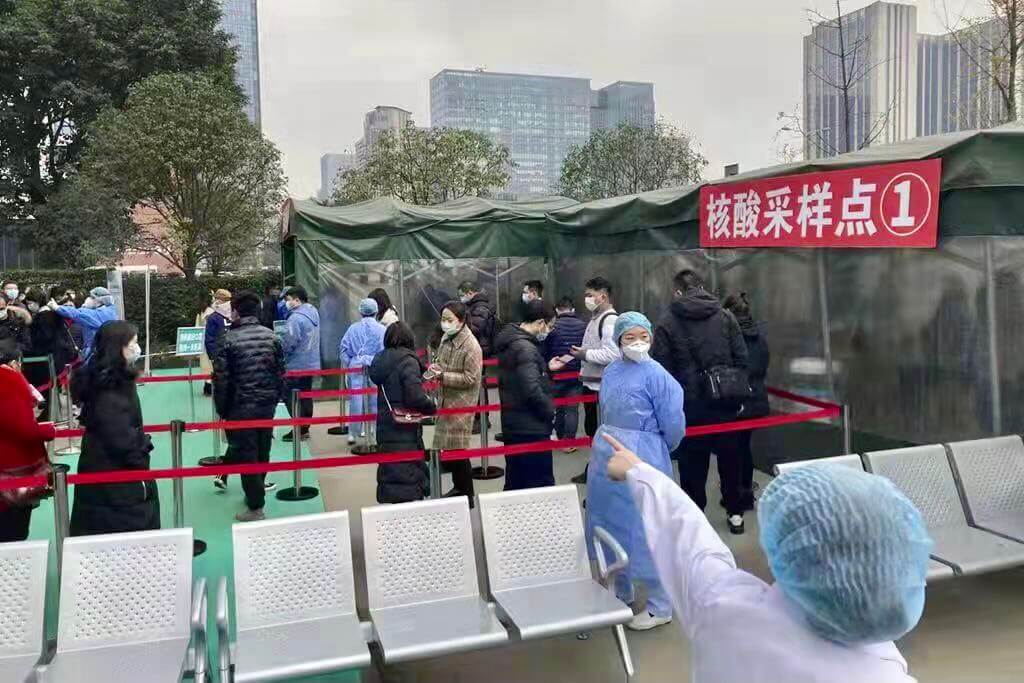 Liu Tian, 27, in Changchun, Jilin province, suffers from a major depressive disorder. She has been off her medication for ten days since the city went into lockdown due to COVID-19 in March.
Her medicine is only available at three pharmacies in the city far away from her home, and she cannot get it delivered.
She tried to contact epidemic prevention staff in the community and the hospital for help. The community staff issued her an emergency medication certificate, but she could not go to the hospital because of local traffic control. 
As a result, she had headaches, was irritated and emotionally unstable.
She tried calling the hospital's emergency number but was told that they were only responsible for emergency care and not prescriptions.
"I don't want to keep looking for medicine anymore because I'm afraid of being rejected again," Liu said. "When I was at my worst, I even thought about committing suicide."
Beijing has been sticking to the "dynamic zero tolerance" strategy for Covid. That means even a few positive cases would trigger a lockdown followed by large-scale testing. 
During the lockdown, no one can travel and delivery services are limited. Chronically ill patients like Liu Tian face difficulties purchasing medications. They turn to local community staff, volunteers, and netizens for help.
Cheng Yulong, 51, has diabetes. "My blood sugar level kept rising, and I was really desperate. I cannot solely rely on the blood sugar-lowering medications because they are not as effective as insulin," he said. When the lockdown started in Changchun in early March, he had to stay at the construction site where he had been working for almost 30 days, but he only carried a limited amount of insulin. 
The insulin Cheng needed was sold out in the nearby pharmacies. He sought help from community staff, but they were unable to deliver medications because he was not home. He also tried to purchase insulin online, but express delivery had been suspended in Jilin province. 
To make his supply last, Cheng reduced the amount of insulin for each injection and took hypoglycemic medication simultaneously. But he soon began to experience symptoms of hyperglycemia such as frequent thirst and hunger. Although he ate and drank a lot, he was getting thinner and thinner. 
"I was so afraid that no one could help me, and every day I was worried if I would die from the complications of diabetes," he said.
After two days without insulin injections, Cheng felt weak. He had no other option but to call the police, who connected him with the community staff. After several attempts, a volunteer from a nearby neighbourhood bought and delivered insulin to Cheng.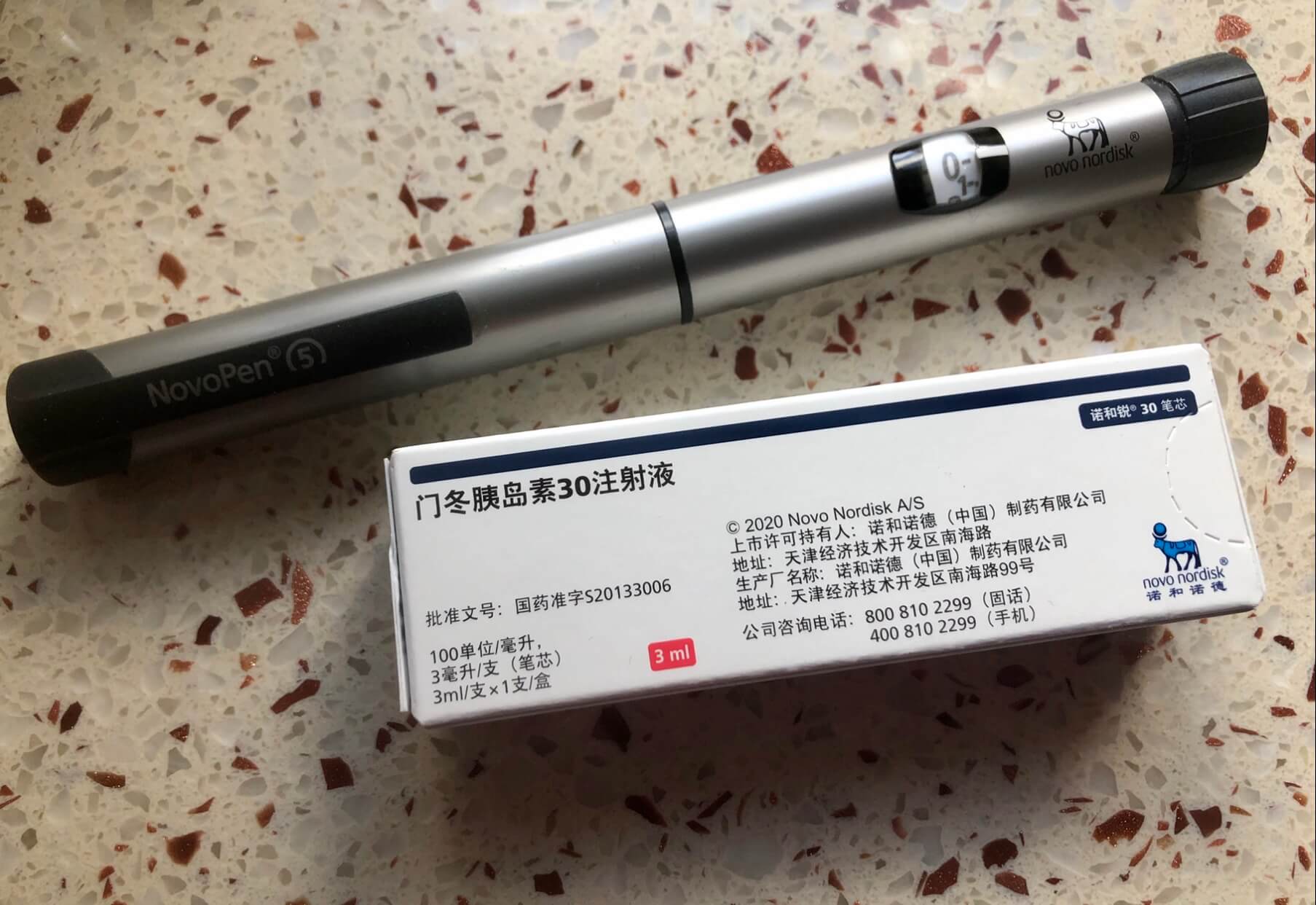 "I was so excited when the young volunteer brought me the insulin," he said. "It has never occurred to me that I would be unable to buy insulin, but luckily I have the community staff and volunteers to help me."
March 11 marks the first day of the battle of Changchun and the rest of Jilin province against the new wave of Covid. After an outbreak at a local school, the number of new cases has exceeded 1,000 almost every day that month. The northeastern province in China has over 24-million residents, all of them  confined under  strict pandemic control.
On Weibo, the widely-used Chinese social media, the hashtag "Help Jilin under anti-Covid measures" has recorded at least 390 million views. Nearly half of the posts are from people seeking chronic disease medications, mainly insulin.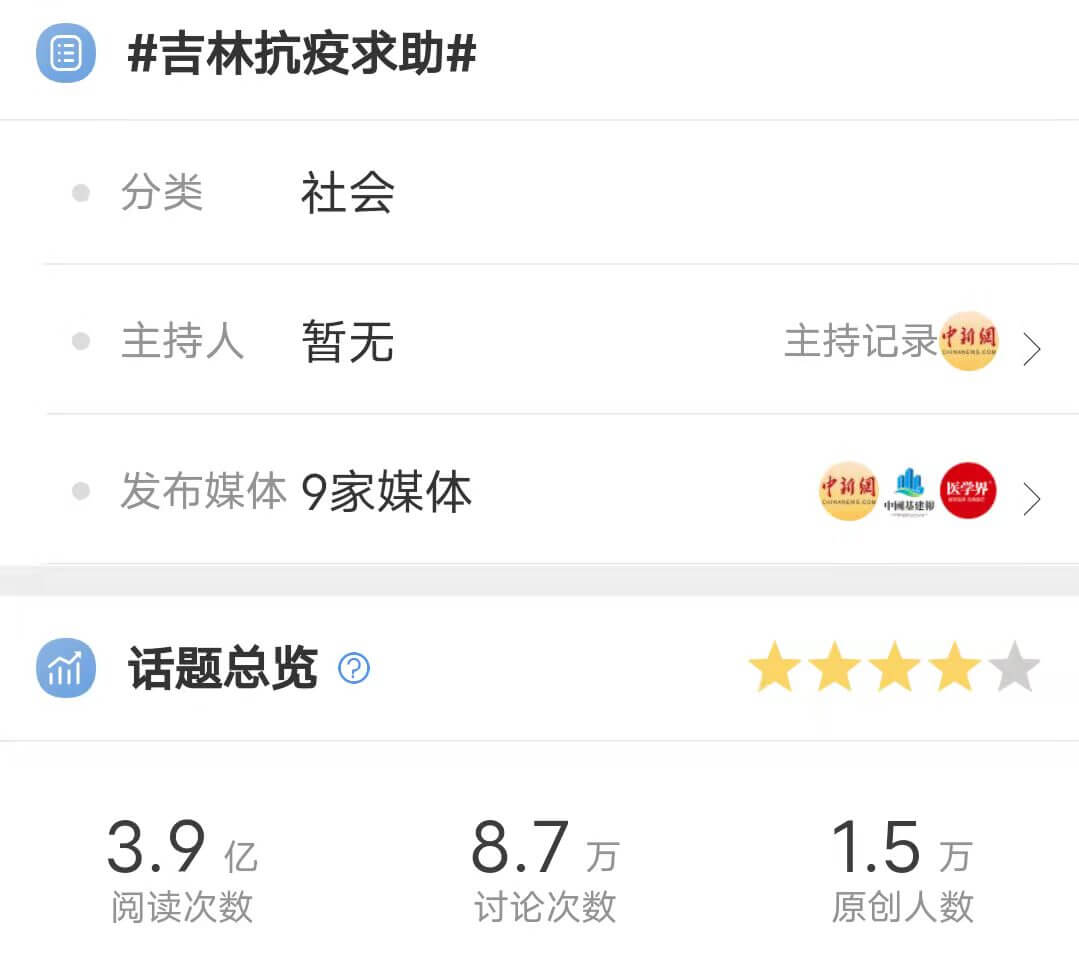 China has the largest population of patients with diabetes mellitus worldwide. 12.8% of Chinese adults are diabetic, according to the 2020 China Diabetes Society's guideline.
Diabetic patients need different brands and models of insulin, and they cannot share insulin with one another. There are five types of insulin, ranging from rapid- to long-acting. Patients usually need both types, but each person needs a different combination, according to Better Health Channel. 
Rapid- or short-acting insulin helps to reduce blood glucose levels at mealtimes, while intermediate or long-acting insulin manages the body's general needs. Both help to control blood glucose levels.
"Insulin is a necessary daily medication for people with type 1 diabetes. Their blood sugar levels will escalate even if they skip medicine for a day, and they may get ketoacidosis if they can't receive the suitable medication in time," said Li Wenjie, the former editorial director of Diabetes Friend, a Chinese educational magazine that specialises in diabetes.
Different brands of insulin vary in onset, peak time, and duration, even if they're the same type, according to the Center for Disease Control and Prevention.  
Li has received many requests from diabetic patients on Weibo about the insulin shortage.
Regional governments are working on a system to guarantee medical care for residents in closed areas. 
Shanghai, home to 26 million people, is undergoing a lockdown to contain China's worst outbreak since the start of the pandemic. Wu Jinglei, director of Shanghai Municipal Health Commission, said at a news conference on April 9 that district volunteers would help dispense medication to patients, while community health centres would guarantee supplies.
Weaned off medication, Liu locked herself in her room every day and cried alone. When she had a headache, she hammered her head with her fist. Her parents were very concerned.
"She was always crying and yelling in her room," said her mother. "We tried to comfort her but she is not getting better."
Liu's situation drew netizens' attention after her mother disclosed the story online. Besides useful suggestions to cope with the shortage of drugs, Liu received lots of blessings that emboldened her to face the challenges with courage.
Although she hasn't been properly treated in the hospital yet, she received a week's supply of medication from her neighbour, which helps alleviate her illness. Liu is doing much better now since she is no longer on her own. 
"I've been getting a lot of calls from the community and government staff lately. They are trying hard to help me find medication," Liu said. "I try to stay positive  every day to avoid triggering my depression, and I hope I can get my medicine as soon as possible."