Budget 2023: Government allocates HK$7 billion to greener city efforts
By: James Ezekiel Kalaw MODESTO

Edited by: Mollie Hib

2023-02-22
Hong Kong Financial Secretary Paul Chan Mo-po announced HK$7 billion towards building a greener Hong Kong this morning. The environmental proposals include a focus on decarbonisation, electric vehicles, food waste and countryside conservation.
The Green City project, introduced in last year's budget, will further be developed by continuing the city's mission to be carbon neutral by 2050. Chan said that the government aims to reduce Hong Kong's carbon emissions by 50% before 2035. 
The government will also form the Council for Carbon Neutrality and Sustainable Development to advise on decarbonisation strategies, Chan said.
Chan said that the government will continue "building a liveable city" through additional plans, like introducing electric transportation, enlarging the scope of food waste collection points and funding countryside conservation and revitalisation projects.
However, despite this year's proposals by the government, some environmentalists remain critical of the plans.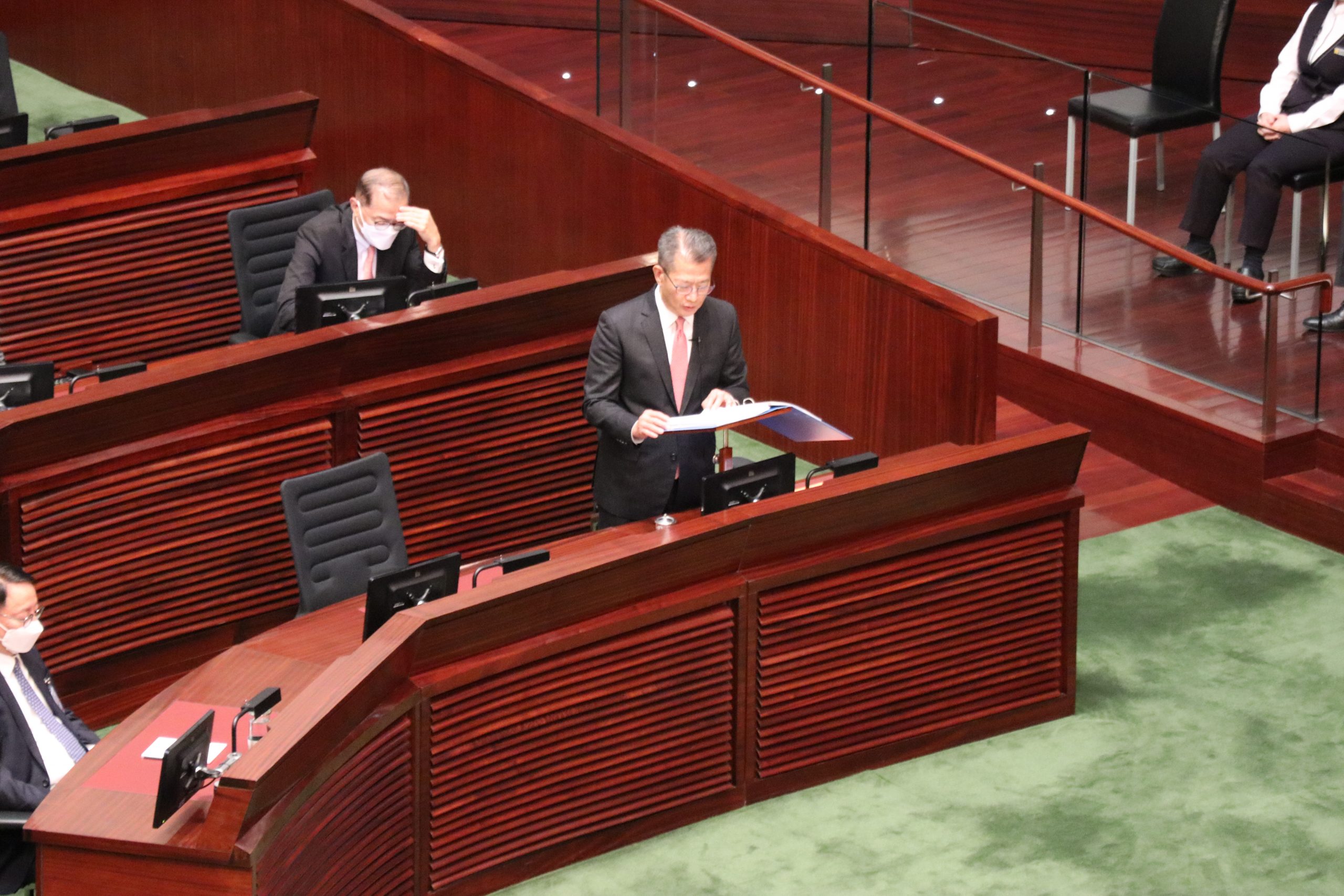 Hong Kong Biodiversity Museum Director, Benoit Guenard, 42, said that stimulating people's interest in being environmentally conscious is important to get individuals more involved in protecting the environment.
Guenard also said that the government should allocate more funding towards developing institutions, such as public museums.
"I think it's a pity that Hong Kong has not reached that level of realising how valuable these kinds of institutions are," he said.
The museum director said that government funding towards the HKBM only occurred two years ago since its opening in 2014 in Pok Fu Lam.
"It is important to let people foster an understanding of being environmentally aware," said Stephen Ng Chung-on, 64, senior manager of Jockey Club Museum of Climate Change.
"Public education is always the key to improving people's understanding of many things," said Ng. "It can be easy to propose and make projects because the government has the capability. But the people must also grasp what is the reasoning behind those projects."
Matthew Kwan Long-hei, 34, is the founder of Project CROW, a two-person non-profit organisation specialising in environmental and wildlife conservation through seminars and workshops. He said that the government should fund more "ecotourism and nature tours to allow people to get closer with nature."
"The government should support small non-governmental organisations wanting to help Hong Kong go green," he said. "Through that, they can understand how important it is to be environmentally aware." 
"You can call it 'green' or paint it green as much as you want, but it doesn't compare to the vital functions nature already provides," said Guenard.