Cotton trees in bloom and the best places to see them
By: SHI Ruoshui

Edited by: Bowie Tse

2021-03-09
Hong Kong's cotton trees are in full bloom. The flame-colour flowers mark the height of Spring in the city, especially along the road named after it: Cotton Tree Drive in the mid-levels.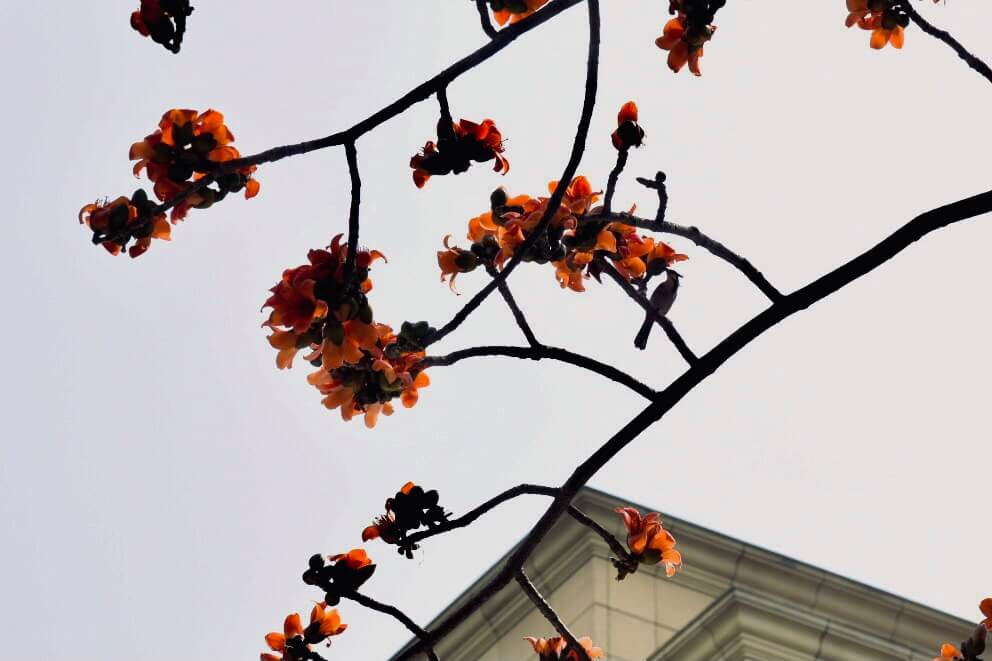 Native to India, Malaysia and the Philippines, cotton trees are widely cultivated in South China, Taiwan, Indo-China Peninsula and Malaysia by immigrants. According to Mr. Ken K. Y. So, arborist and t Chief Executive of The Conservancy Association, cultivation of cotton trees has been recorded in Hong Kong since the Qing Dynasty. Today, there are more than 8,000 trees according to Greening, Landscape & Tree Management Section of Development Bureau.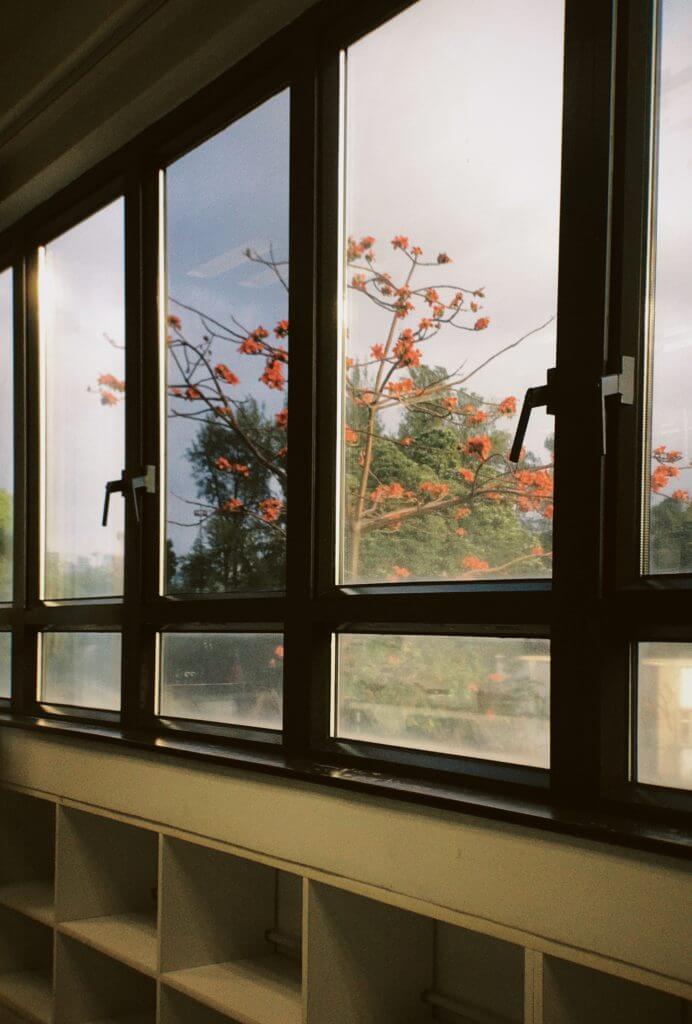 Colloquially known as "hero trees", cotton trees get the name for their straight and sturdy trunk., They are also named after the legendary hero of the Lizu people, one of the 56 ethnic groups indigeous to Hainan island in southern China.
The late Hong Kong pop icon Roman Tam also had a song called Hung Min, the Cantonese name for cotton trees, in which he used the plant as a metaphor for the lofty and unyielding character of Chinese people. It also carries the connotation of cherishing and the promise of wealth and well-being.
In 2015, a Wong Tai Sin District Councillor proposed to sterilize the cotton trees around town because he thought the kapok the plants produce was a nuisance. But the proposal was eventually dropped because there was no medical evidence that the white kapok affected the respiratory system.
The scientific name of cotton trees is Bombax ceiba. It can be found all over the city, and there is a cotton tree lovers map marking out more than 40 places to admire the bloom. Many are in Tuen Mun and Mei Foo.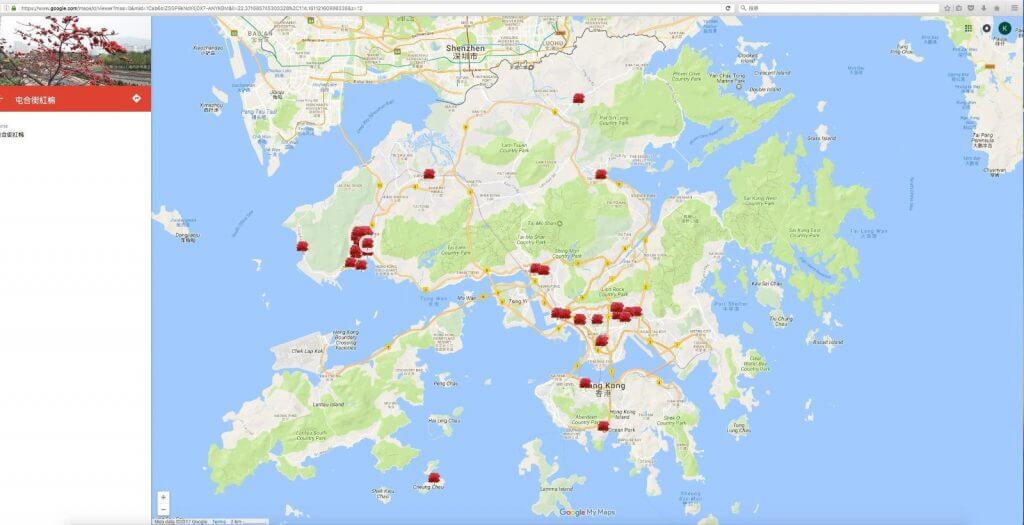 The most famous place to see cotton trees blossom is along the Shek Kong Barracks, while in urban areas, places such as Hong Kong Park, Lai Chi Kok Park and Central Library have cotton trees for viewing and photographing.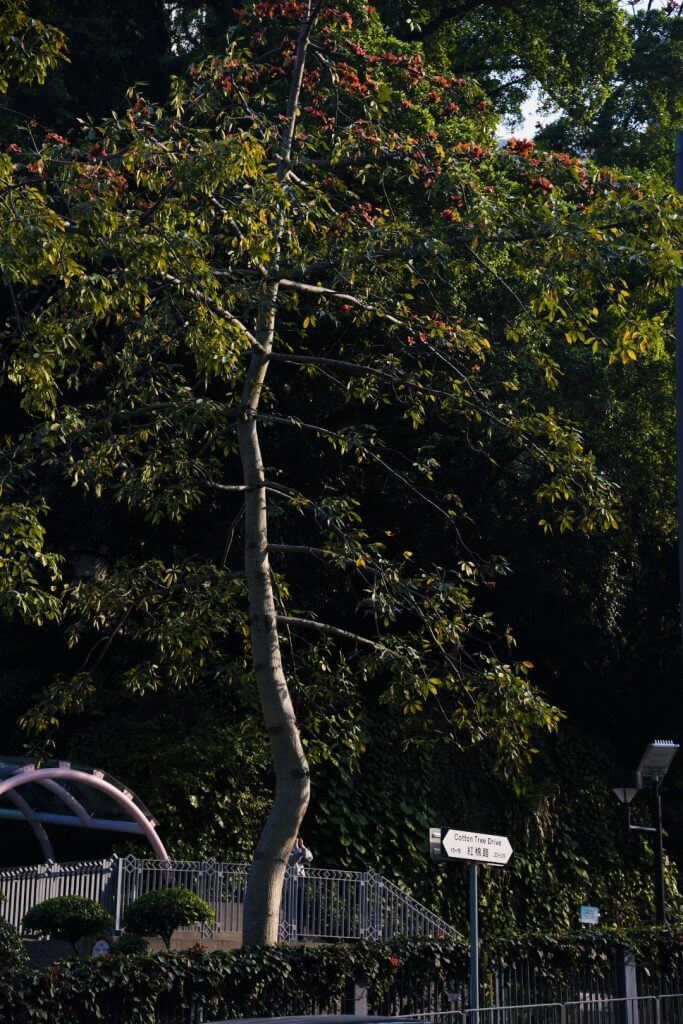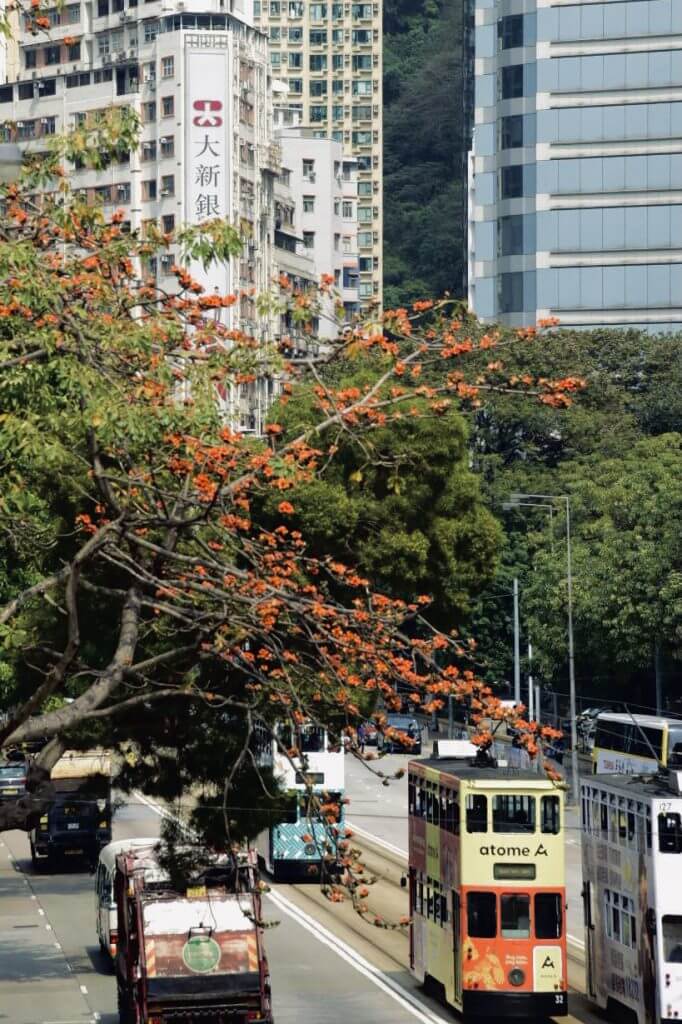 Except for the ornamental value, cotton trees also have industrial use.
An exhibition held by The Mills opens from March 6 to May 30 is also welcoming visitors to know more about cotton trees and how they are integrated into daily clothing, food, housing and transportation.