HKU students repaint Swire Bridge to mark June 4
By: KOO Chi Tung 顧知桐

Edited by: Alison Leung

2021-06-11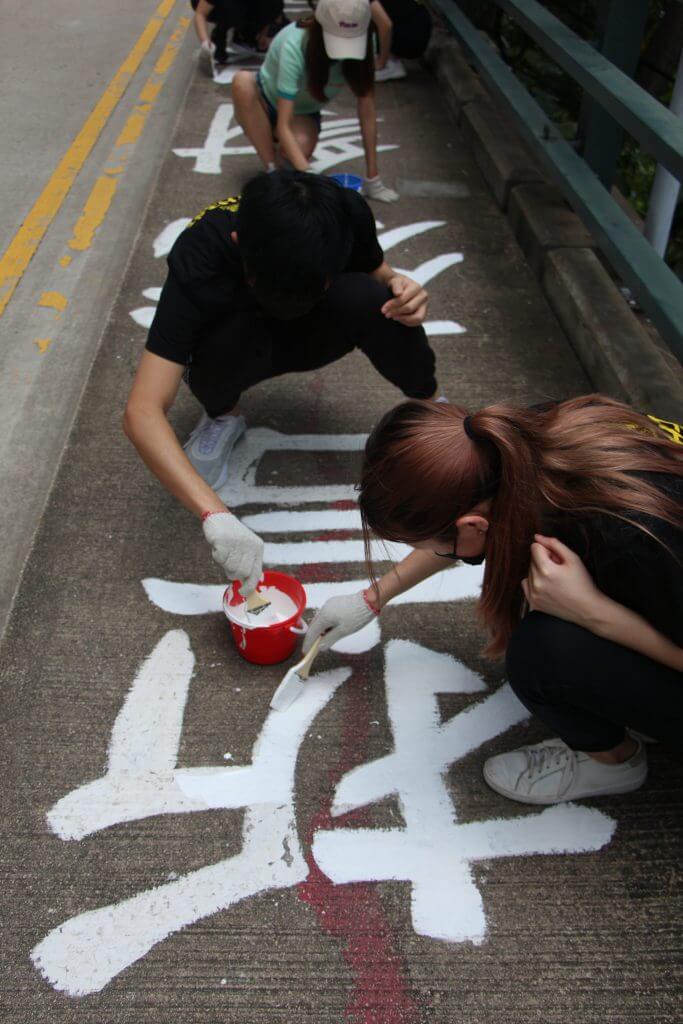 Students at the University of Hong Kong repainted a pro-democracy message on Swire Bridge this afternoon to commemorate the Tiananmen Square incident.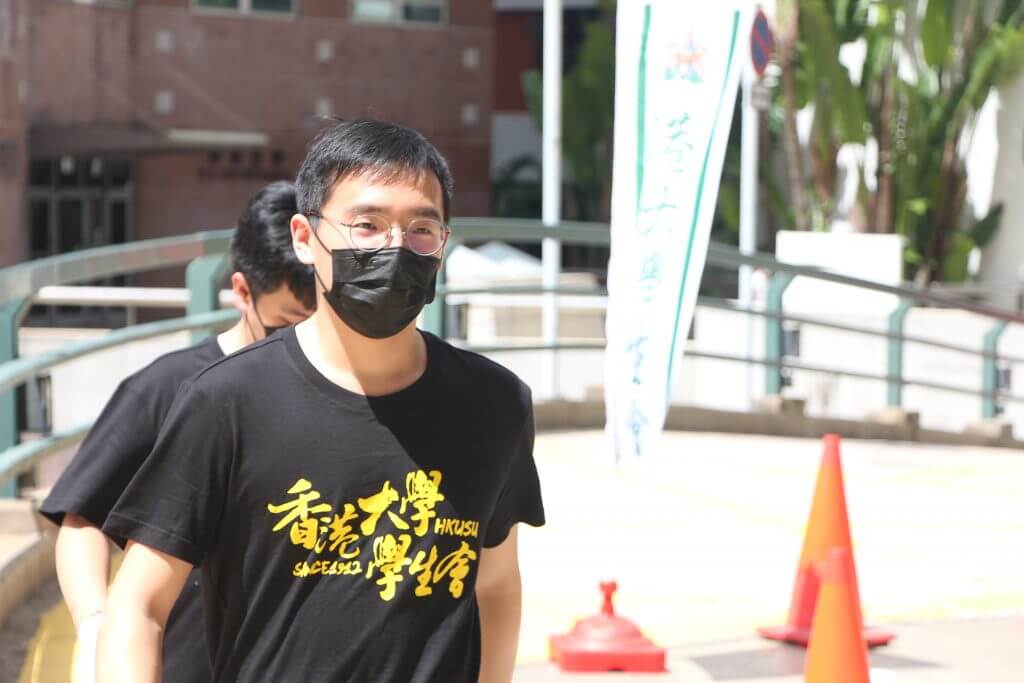 The president of HKU's student union, Kwok Wing-ho, said the event aimed to mourn the deaths, remember the truth in history and educate students about the history of Swire Bridge.
"In an era when speaking truth is considered as breaking (the) law, persistence is essential as telling the truth is absolutely justified and correct," he said.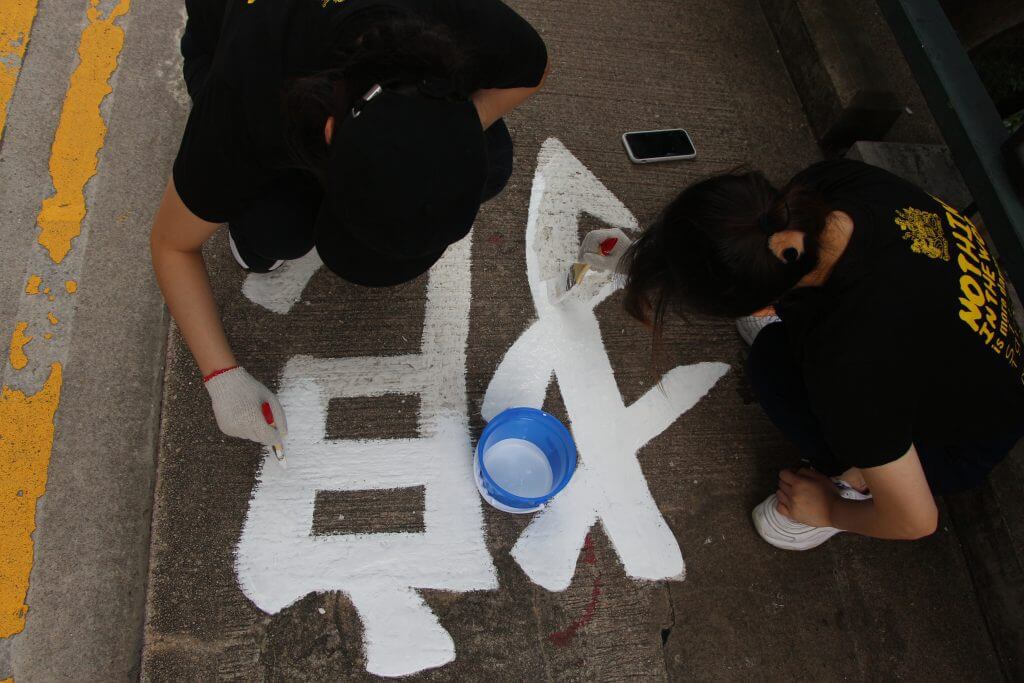 The message "souls of martyrs shall forever linger despite the brutal massacre; spark of democracy shall forever glow for the demise of evils" was scorched on the bridge by the chairperson of the Swire Hall Students' Association in 1989.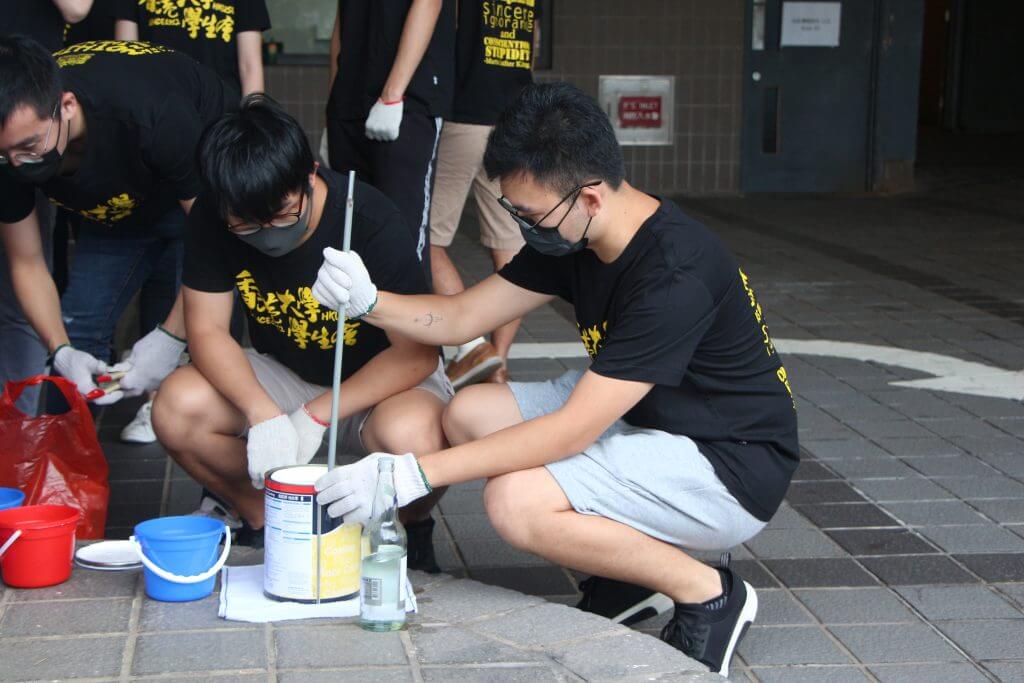 Participant Mr Yung, who refused to disclose his full name, said repainting of Swire Bridge is a conventional event of the college's student union. 
"No matter how the democratic environment is, persisting with the convention of the student union is needed," Mr Yung added.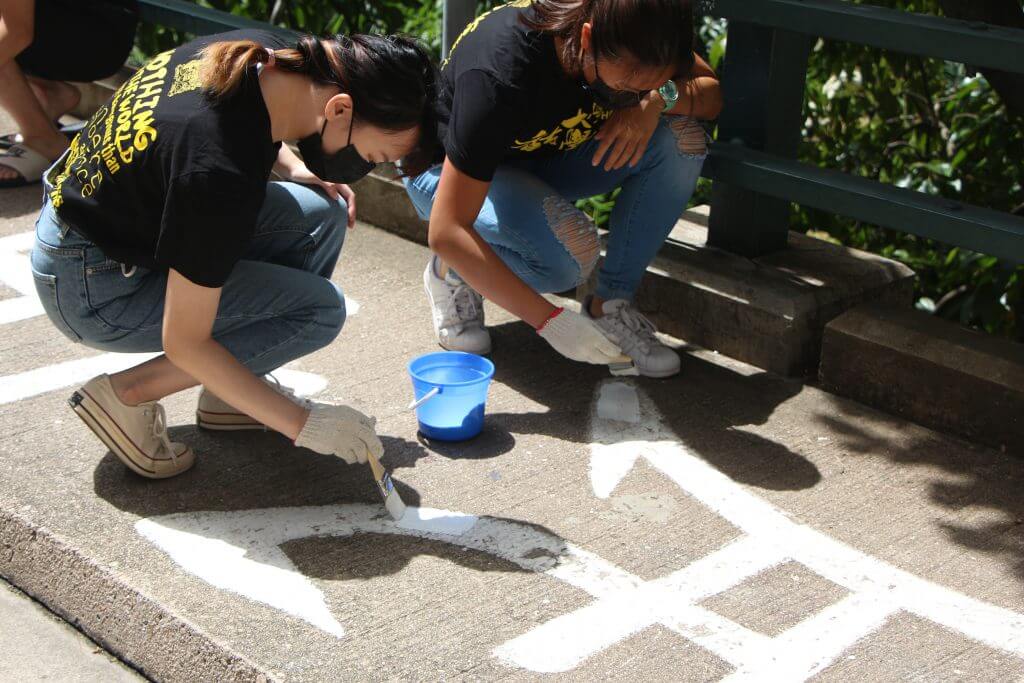 Participant Mr Chan, who only gave his surname, hoped the repainting will remind others and to remember the crackdown. 
"Democratic movements in any place in the world are worthwhile to support," a participant who only wanted to be identified as Mr Chik said. "It is apparently natural to support democratic movements in nearby areas."
During the event, there were some passersby taking photos of the students. Mr Chik said he felt pressured to be photographed by unidentified persons when he was painting.
The student union will never organize illegal activities, Mr Kwok said.