Trade Unions call for protection for workers of food delivery platforms
By: Hamish CHAN

Edited by: Jenny Lam

2021-06-14
Delivery workers of digital food delivery platforms are not guaranteed a minimum wage and do not have reasonable work injury compensation, the Hong Kong Federation of Trade Unions said in a press conference today.
The HKFTU asks the government to reexamine the employment status of gig workers, including delivery workers of digital platforms.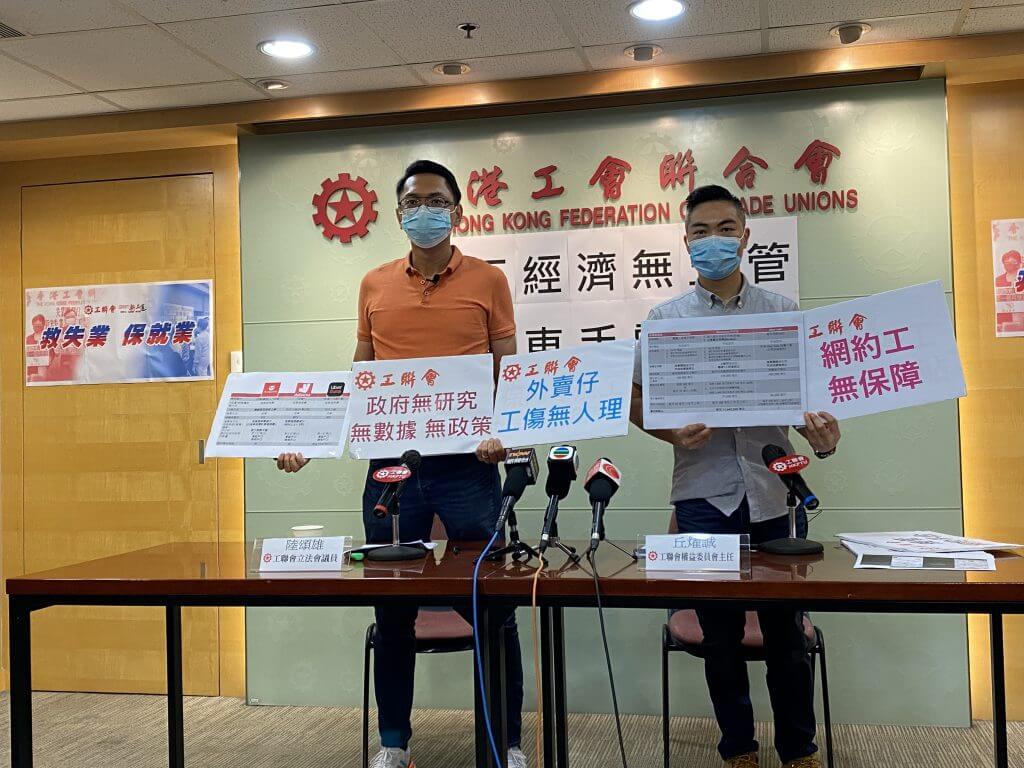 All three major digital food delivery platforms, Foodpanda, Deliveroo and UberEats, recruit delivery workers under self-employed contracts. 
"The platforms use algorithmic management to control the actions and quality of service when they are in fact the employers of the deliverers," said legislator Micheal Luk Chung-hung, who worked as a deliverer for a few hours.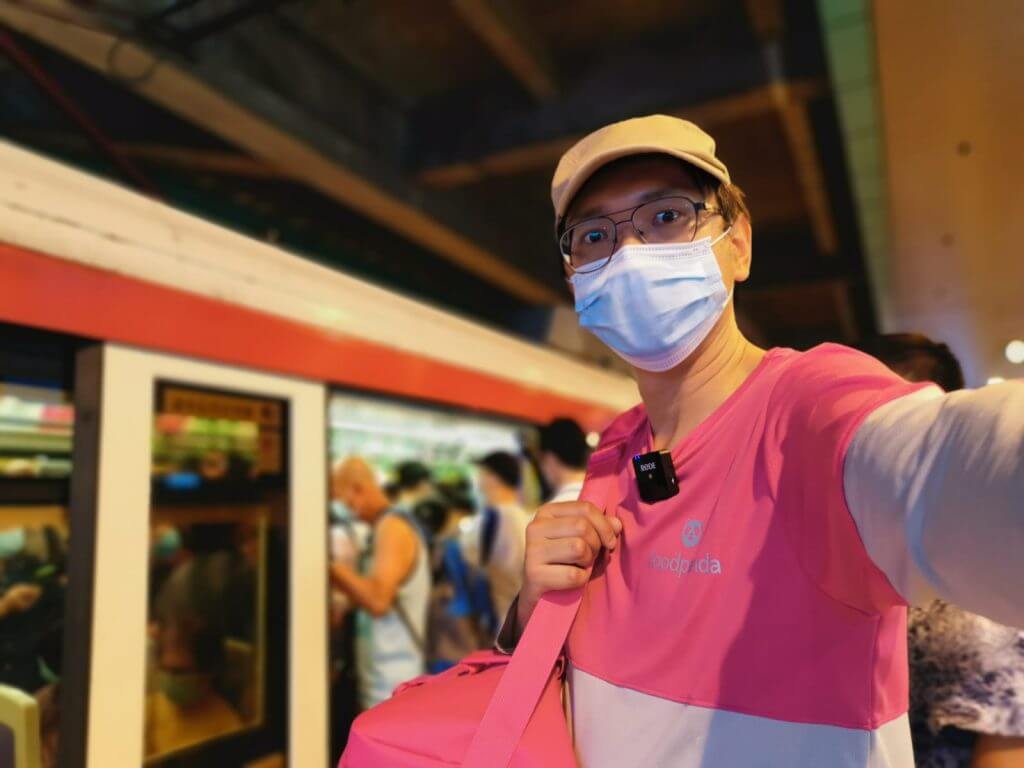 Mr. Luk said in other countries and regions, governments recognize delivery workers as employees of the digital platforms and are not considered self-employed.
In Taiwan, the Occupational Safety and Health Administration of the Ministry of Labour confirmed in October 2019 that workers of six food delivery platforms, including Foodpanda and Uber Eats, were employees. 
In Spain, the legislation was passed in March 2021 that recognised delivery platform couriers as employees, in line with a Supreme Court judgement that confirmed a deliverer of Glove, a digital food delivery platform, was an employee.
"Although we have questioned the (Hong Kong) government about this issue, they have always responded by claiming there are 'no statistics, no research and no policies at the moment'," Mr. Luk said.
He pointed out that the most significant drawback for self-employed deliverers is that they are not entitled to reasonable compensation for work injuries since the digital platforms do not need to provide labour insurance for them. 
"All three major platforms in Hong Kong provide accidental insurance for deliverers," Mr. Luk "but the coverage and the insured amount are far worse than labour insurance."
Comparing the insurance provided by the three platforms, the amount for accidental death or permanent disability varies from HK$100,000 to HK$450,000. The insured amount for temporary total disability is HK$500 a week for Foodpanda, HK$3,880 a week for Deliveroo, but there is no data for Uber Eats, according to HKFTU.
According to the Employees' Compensation Ordinance, the minimum insured amount for a company with less than 200 employees should not be less than HK$100 million. 
Chris (alias) was a flight attendant and now works as a deliverer for Foodpanda. 
"It is obvious that the company does not provide enough protection for us," Chris said in a phone interview.
He is glad that he has not experienced any work injury as a deliverer, but he heard that a colleague who delivered by motorbike had been hospitalised, and the insurance could not cover his medical and daily expenses.
Chris believes that they should be recognised as employees of the digital platform and deserve labour protections. But given it is tough to find another job under COVID-19, it is "extremely hard" to speak out against the platforms.
The Labour Department told The Young Reporter that they do not have relevant data on digital platform workers and do not keep statistics on claims for employees' rights and benefits lodged by digital platform workers.
In response to a question in the Legislative Council on October 28, 2020, Secretary for Labour and Welfare, Law Chi-kwong said that although there is no plan to expand the scope of the Employment Ordinance to cover genuinely self-employed persons at present, labour legislation would be kept under review from time to time with regard to social changes and the pace of economic development.
The Panel on Manpower of the Legislative Council will discuss this issue tomorrow.