Spots of green sprout from Hong Kong's skyline
What is the price to pay for more greenery?
by Cecilia Wong
A few young women work conscientiously on their two-feet by three-feet garden, cultivating in-season organic vegetables on a rooftop of a Kwun Tong industrial building.
They are surrounded by high rises and green walls, where birdsong play from speakers on top of the 13-storey building. A wide range of vegetables - potatoes, tomatoes, and third plant, is cultivated in rectangular planter boxes.
Right at the corner of the same street, a green wall adorns another skyscraper, decorating it with the hues of olive, fern and chartreuse.
Hong Kong's urban landscape has increasingly undergone a rapid greening over the past decade, as architects and developers begin to install roof-top gardens and green walls. Although vertical walls and roof-top gardens are promoted by the government, exact figures are not available.
The iconic green wall inside the Hotel ICON in Kowloon is such an example. Research has shown that skyrise greenery reduces temperature by reflecting and absorbing up to 80 per cent of the heat, depending on the amount and type.
In particular, research carried out by Dr Sam C. M. Hui, assistant lecturer of Department of Mechanical Engineering at the University of Hong Kong, shows that vegetated plant covered surfaces can provide a cooler interior environment and regulate the thermal activity of an urban city.
"We have never fully utilized our land resources," Mr Osbert Lam, the founder of City Farm, one of Hong Kong's few urban farms, said.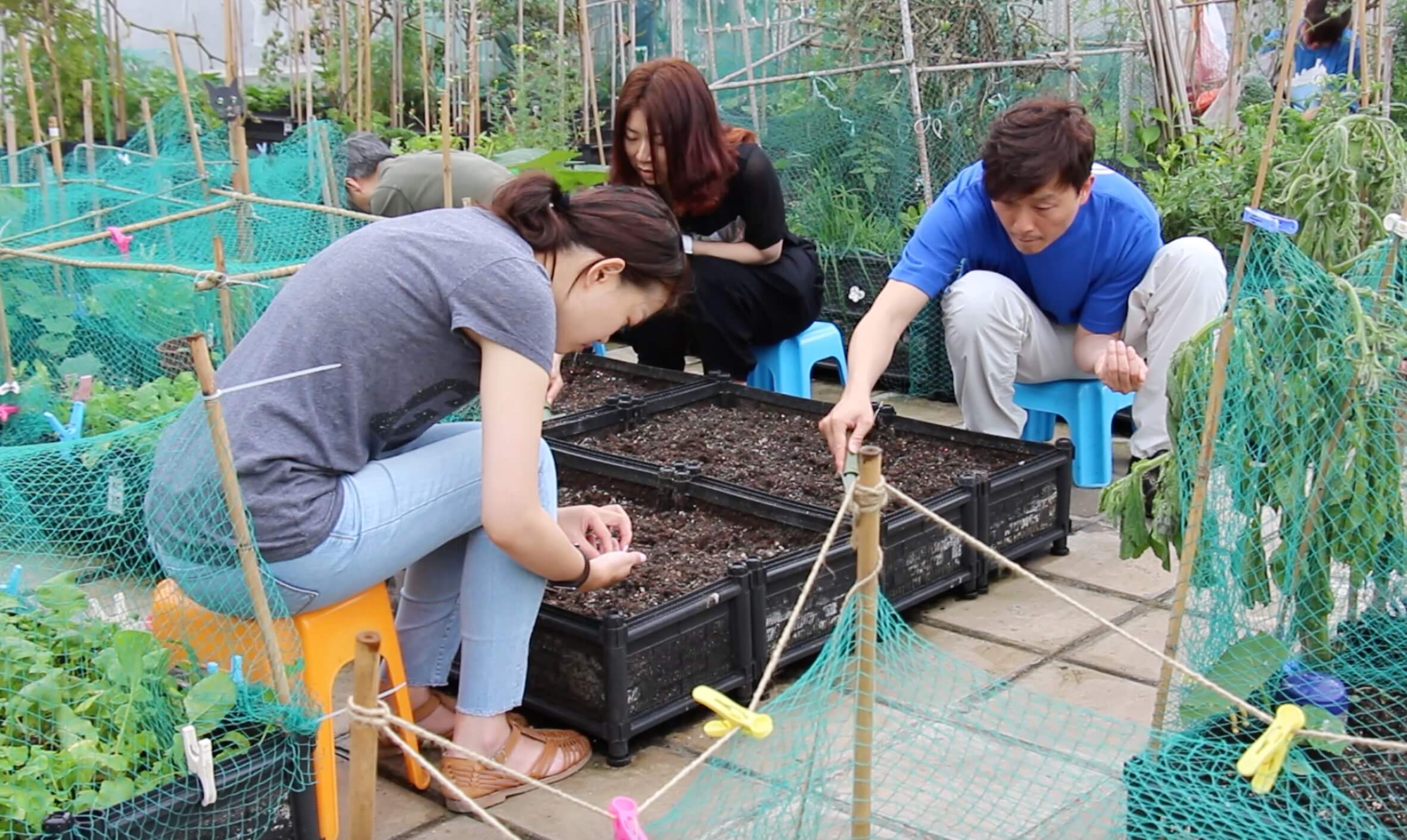 The skyrise greenery, enhancing vertical density of "plantscaping" over the building façade by covering present unused space with plants, has become substitutions for the lost green spaces during the process of urbanization.
Hong Kong's 40,453 private buildings are mostly not suited for large-scale greening, but in theory, the application of vertical and rooftop greenery might still work.
Vertical gardens are suitable for all blocks and buildings since they require no additional space to be constructed; every building has walls, Crystal Li, manager director of HK Green Walls explained.
"Anywhere will do," Lam said "once sufficient sunlight and air-circulation are available."
"As long as the building structure can withstand the weight of planting systems, vertical gardens are possible," added Li.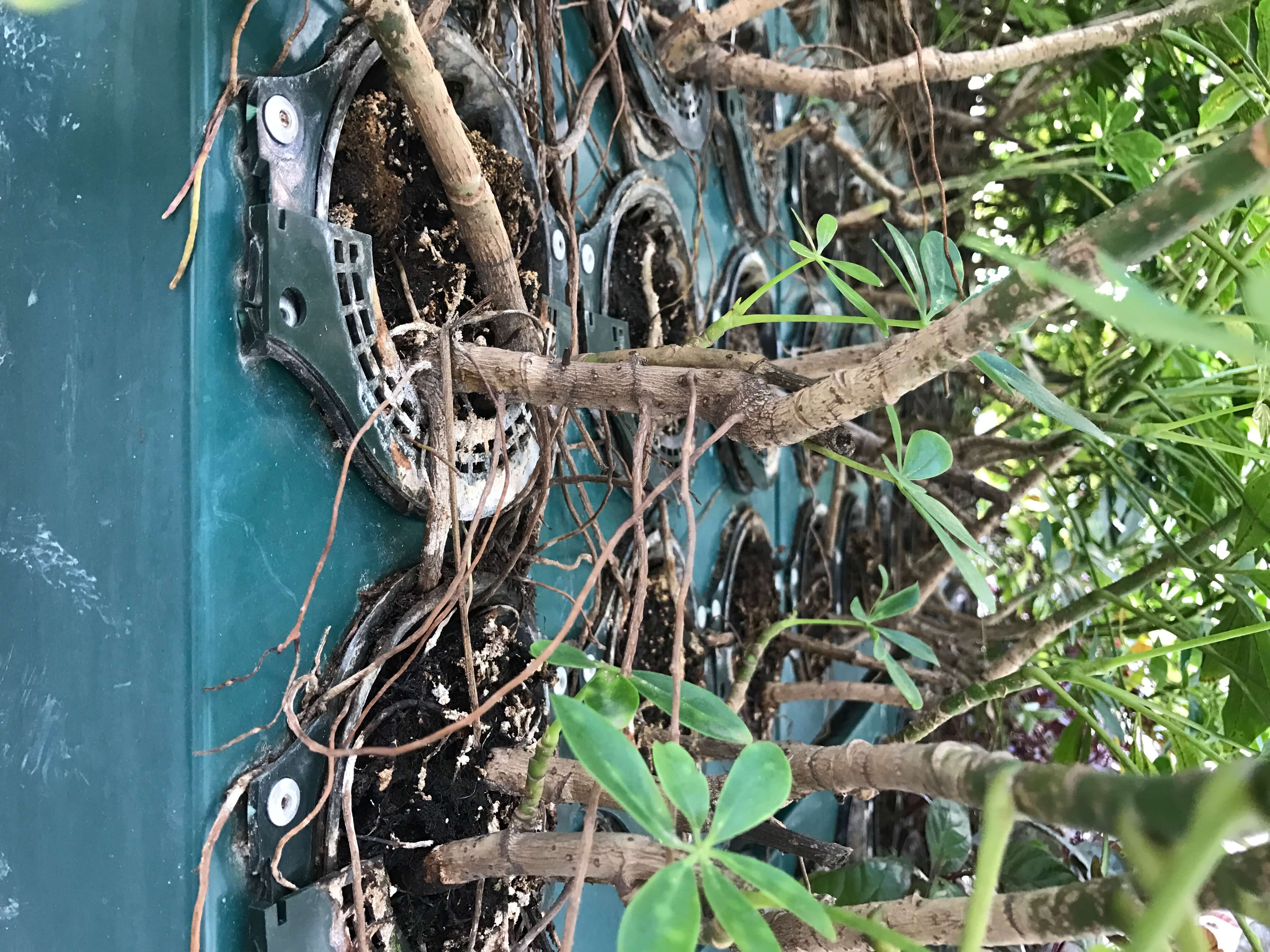 The Architectural Services Department has completed 50 governmental roof greening projects from 2012 to 2014.
There are, however, some concerns about green roofs and facades. In May, a green roof collapsed at the City University of Hong Kong (CityU) Tai Ho Multi-Purpose Hall. Investigations found that contractors relied on inaccurate and outdated data when adding green features.
In the aftermath of the collapse, questions have been asked regarding regulation surrounding green roofs and skyrise greening. The practice of skyrise greening lies in a legislative grey area; for instance, planning submissions are only required if there is a structural change in a building. Greening systems are not regulated by Fire Safety (Commercial Premises) Ordinance and the Fire Safety (Buildings) Ordinance, which only regulate domestic and commercial buildings.
All new government building projects undertaken by government departments must comply with a technical circular that states the greenery coverage must "reach 30 per cent for a site of 20, 000 square metres or more in area, and 20 per cent for a site of less than 20, 000 square metres".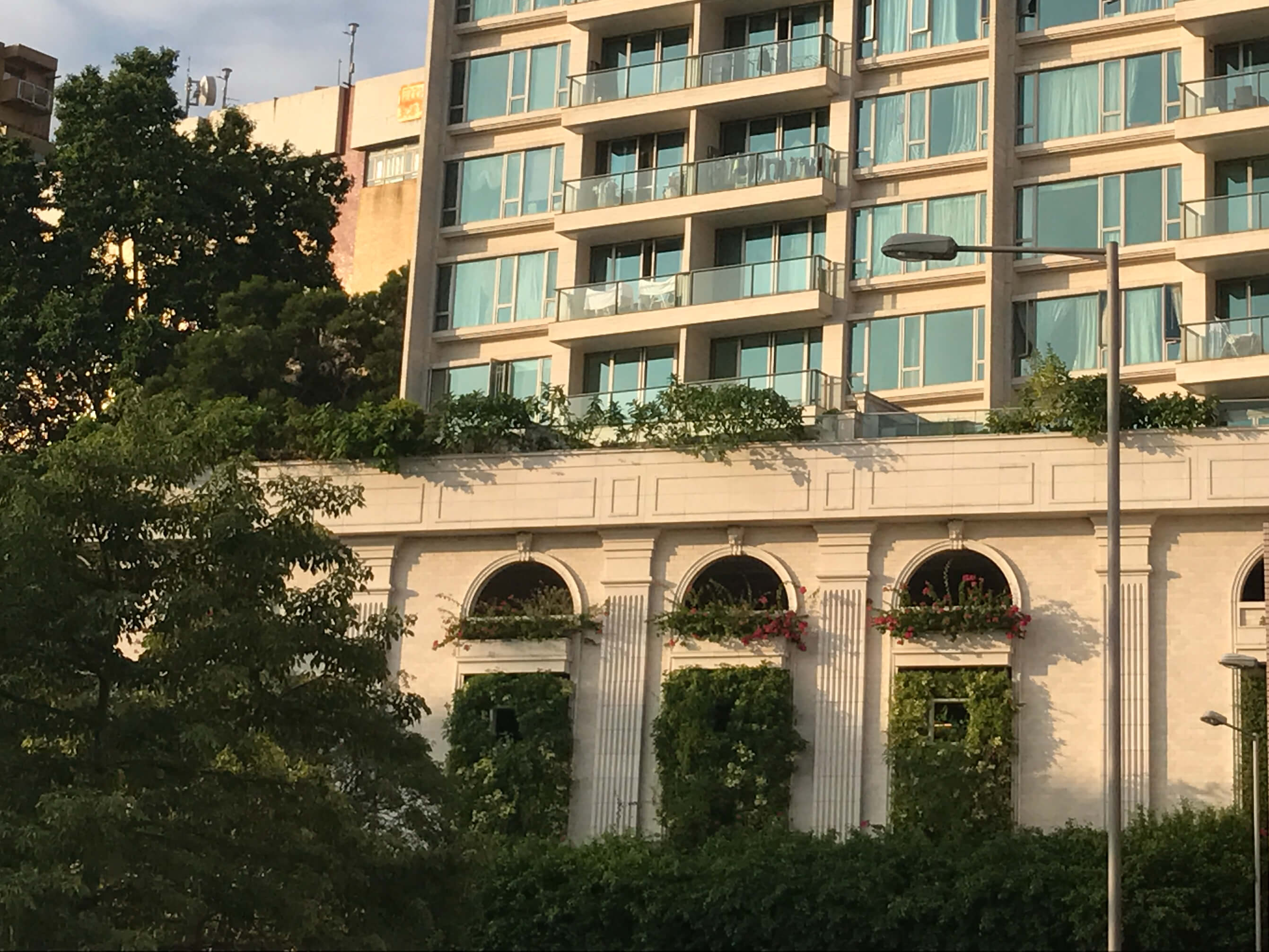 The government, however, has provided greening systems design guidelines. Green features are excluded from floor area and site coverage calculations under the Buildings Ordinance to promote the construction of green and innovative buildings.
The CityU roof collapse has however affected public confidence in skyrise greening; in its aftermath, CityU removed three of its rooftop gardens, while the Chinese University of Hong Kong removed vegetation on six tin huts.
Local horticulturists also have to grapple with the conundrum in the growth of greenery against the backdrop of high-rise buildings and high humidity.
"Green walls' plants wilt easily in Hong Kong, due to unfavourable environmental conditions," said Li, "for instance, high building density leads to the lack of air circulation."
The right choice and placement of plants in accordance with the environment is the key to ensure that vegetated walls thrive, she added.
Ferns and spider plants, for instance Schefflera heptaphylla, of low moisture need and high viability, are suitable for outdoor green walls in Hong Kong, where air pollution may threaten a normal plant , she explained.
"Without proper maintenance, including space planning, irrigation and cleaning of drainage systems, plants die," Li said. "People have to accept that maintaining vertical gardens cost money."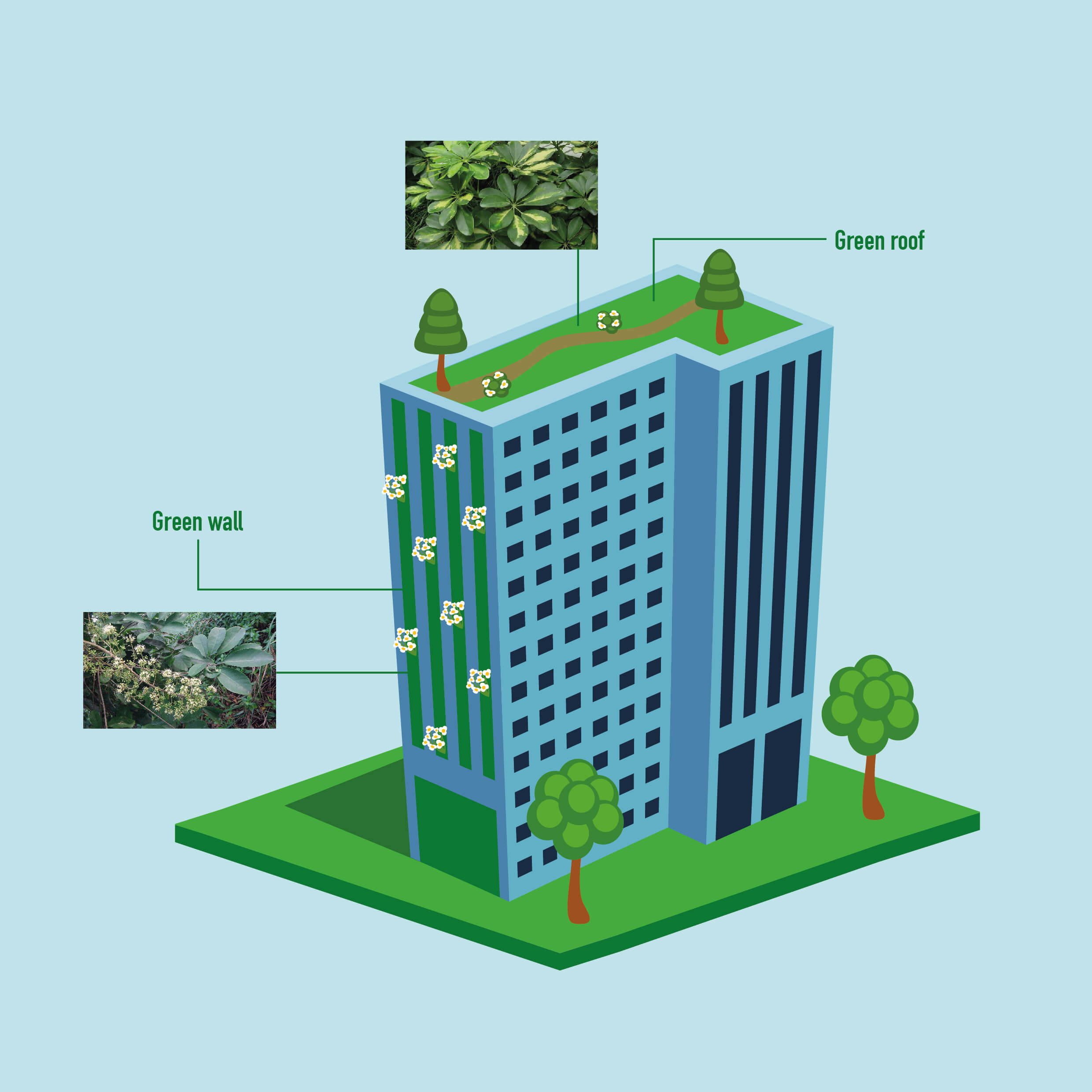 (Edited by Ann Li)