A young designer critised the $500m from the Budget may harm HK's fashion industry as a whole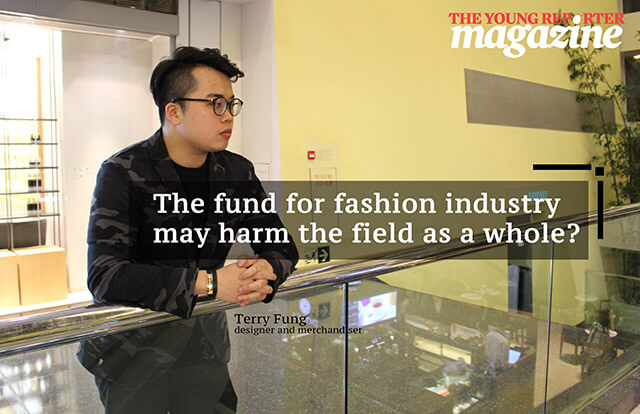 Financial Secretary John Tsang announced that $500 million is earmarked for fashion industry to nourish local talents. However, a local designer criticises that the fund may harm the field as a whole. The fund will be put into promoting local designers at both local and overseas events. More overseas internships and study opportunities will be offered to fashion graduates and an incubation program will be started to assist young fashion start-ups. Terry Fung, a 24-year-old designer and merchandiser at a fashion trading company, desired being subsidised for an overseas fashion show or exhibition the most. "An entry-level overseas fashion show can take up to $1 million. An [overseas] exhibition will at least cost $300,000 to $400,000," he added.
However, he thinks that subsidising young talents to go overseas can be a dilemma as there is a tendency which fresh bloods will retain at established companies overseas after the internship or study abroad programme. Fung said that funds has long been available for local fashion passionate to participate in overseas fashion shows and exhibitions. A lack of networking is a bigger root of the less vivid fashion industry in Hong Kong. He proposes that the government, for example Hong Kong Trade Development Council can help lining up local and foreign designers for fashion shows to gain international exposure. He suggests altering the focus of fashion education from stressing on how to run of an established company to how to build a personal brand because fashion industry in Hong Kong is mainly dominated by a few local designer brands and fast fashion.
Ms Alice Chu Wai-ching, the Assistant Professor at Institute of Textiles and Clothing at the Hong Kong Polytechnic University supports the injection which allows graduates-to-be participating in activities to widen their horizon and thus taking a step to the international platform.
However, she is not worried about the possible brain drain as starting a business outside Hong Kong is still challenging , given the keen competition in foreign fashion industry. There is a small possibility that students or local designers sent overseas, would choose to stay behind and developing a career there.
Though the government has not mapped out the detail allocation of the fund, Miss Chu believes the university will be able to put the money in good use to nourish future pillars.