Do crazy activities only bring laughter and fun to participants, or do they also help them release stress in a highly competitive city like Hong Kong?
Mr Tom Grundy started the "Pillow Fight Day" simply by posting an open event on Facebook and sending invitations to 100 friends. However, the number of respondents who showed their interest in the activity soared unexpectedly from hundreds to thousands in just a few days.
As a teacher and activist from England, Mr Grundy was the first to introduce the activity to Hong Kong in 2011. Since thenm it has become an annual event.
Dressed in hilarious costumes or pajamas, pillow-wielding participants wait for the starting signal before engaging in a one-hour pillow fight.
"This event is apolitical and non-commercial without any hidden agenda," said Mr Grundy. He hopes to provide a platform for the community to come together as one entity.
"Hong Kong is a stressful city and helping people release their stress is one of our aims in organising this event," he added.
According to Mr Grundy, not only does the event offer its participants a chance to escape from their hectic lives and relax together momentarily, but it also helps them achieve happiness through continuous, unrestrained screaming and pillow fighting.
Mr Ferrari So Man-him, a secondary school student who joined the first Pillow Fight Day in 2011, said that Hong Kong people were taking things too seriously and that they were fueling the city with pressure.
"This event provides a platform for us to release our stress," he said.
"I really enjoy the rare crazy actions in the heart of this city and greeting new friends."
That said, this type of event is not for everyone.
Miss Stephanie Ng Hoi-yan, a university freshman who has also participated in the event, holds a different opinion about it.
"With those sweaty people pushing me around, it was generating pressure to me physically," said Miss Ng.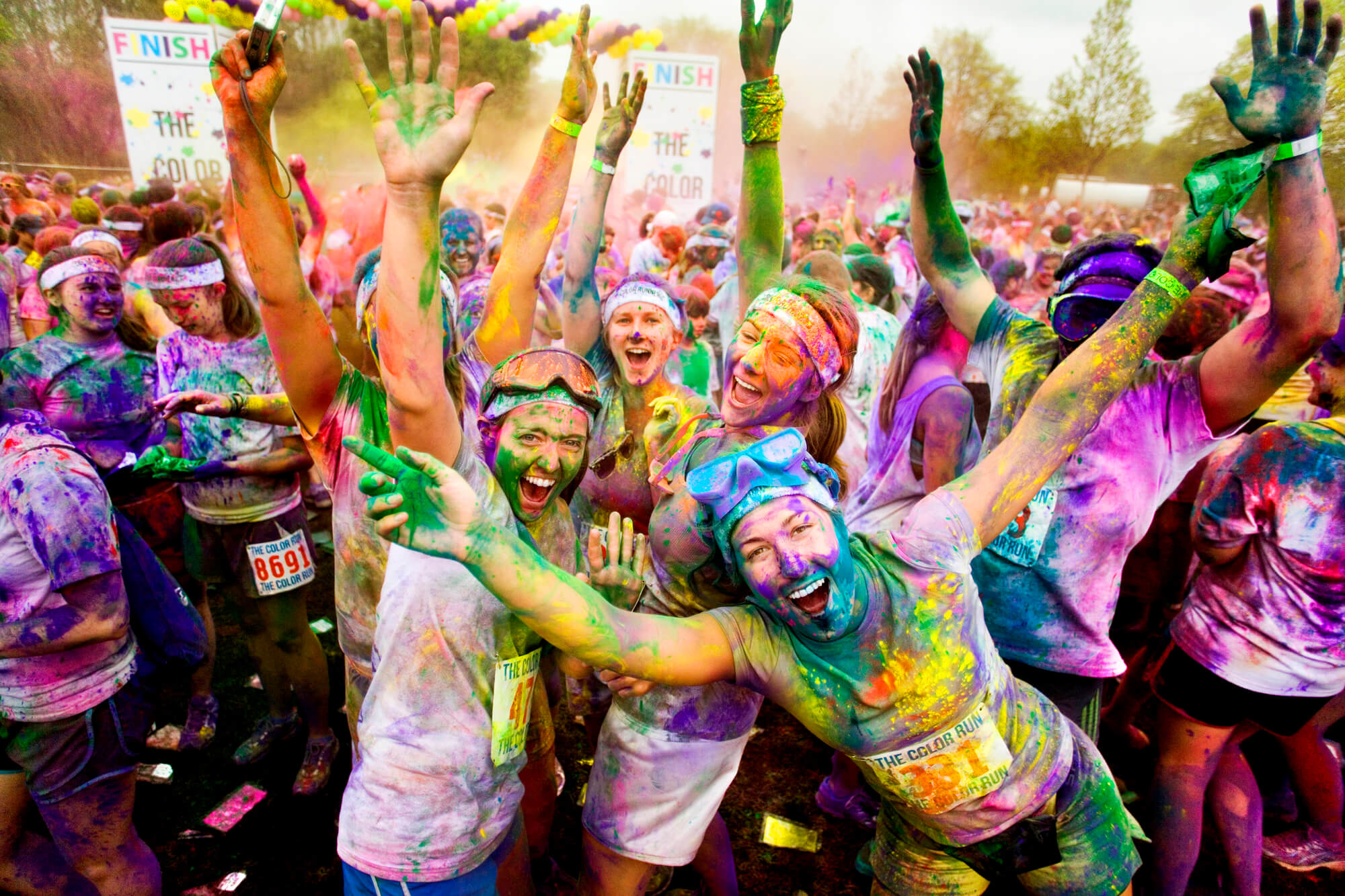 Even so, the popularity of stress-releasing events is growing. For example, "The Color Run," which started in the United States in early 2012 is coming to Hong Kong in the fourth quarter of this year.
Runners will dress in white and get plastered by colour powder in the 5-kilometrer run in order to promote healthiness, happiness, individuality and giving back to the community. Fees from participants will be donated to the charity partner of the Color Run organization.
"Wearing costumes and getting together in a small enclosed area create an atmosphere that is likely to bring instant friendship. It may eventually gain popularity and be as big as Halloween," said Dr Vicky Tam, professor of psychology at Hong Kong Baptist University.
"This would be an avenue for people to express themselves in a different way, especially appealing to those who really look for opportunities to do something outside of the box, to try something different," she added.
Dr Tam said the event could help participants release pressure but the effects might not be long-lasting as it only lasted for around an hour once a year.
She also noted that not all kinds of craziness are welcomed in this city. "This event is a cultural encounter and embarrassment may be caused to those who do not fit into this norm," she said.
Dr Tam feels it has to do with the cultural norm. "Hong Kong is a comparatively conservative place and people tend to think of the advantages and disadvantages of each action rationally," she adds.
For example, the No Pant Subway Day, a prank that started in New York with participants boarding a subway train on a winter day wearing winter coats but without pants, still has low public acceptance in Hong Kong.
Reported by Carain Yeung 
Edited by Joy Huo