Hong Kong's Bishop-elect promises to listen to young people
By: Hamish CHAN

Edited by: Jenny Lam、Robin Ewing

2021-05-18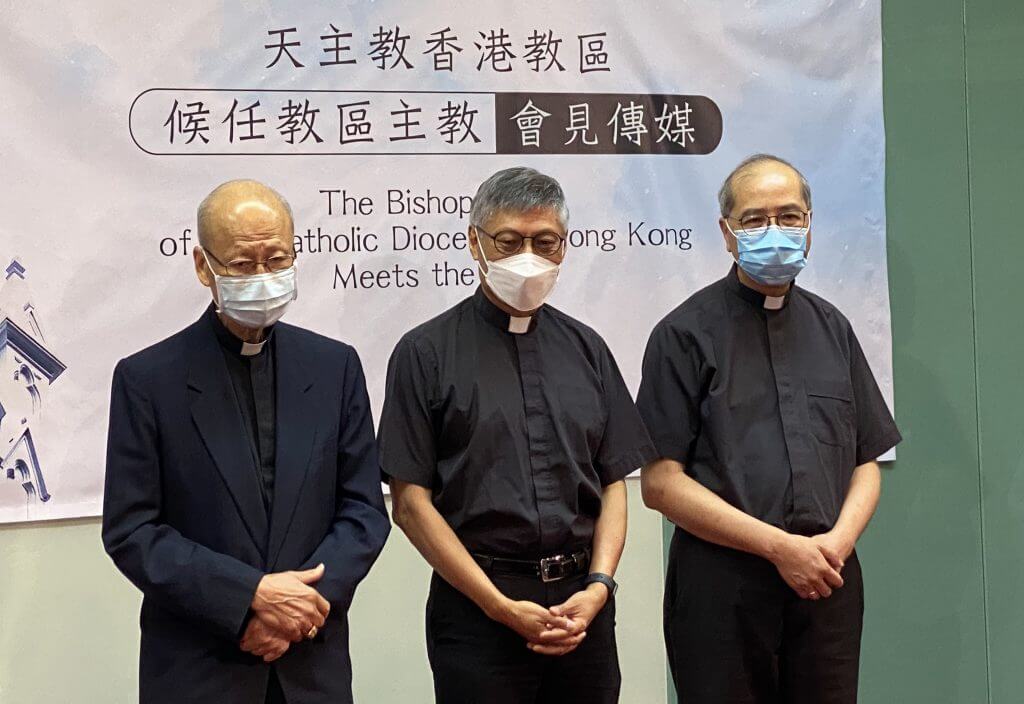 Hong Kong's newly appointed bishop said in a press conference at the Catholic Diocese Centre today that he will listen to young people with empathy, but he has "no working plan" on how to do so." Young people are not homogenous and their views of Hong Kong are not homogenous. We need to understand them, discuss with them, not to debate but to have a dialogue," Stephen Chow said.
Bishop-elect Chow, 62, was appointed by the Vatican on Monday. The position has been vacant for two years since the death of Bishop Michael Yeung Ming-cheung in January 2019.
As a religious leader, Fr Chow said he is going to help people who have been neglected by society. "Unity is not the same as uniformity. Unity is plurality and we need to respect plurality," said Fr Chow.
"Empathy means understanding other people's opinion. You do not have to agree, but understanding is already a good start," he said. "It is better to communicate in a small group rather than communicate in a lecture hall."
"It is vital to allow space for thinking. Students cannot grow without it," said Fr Chow, who has been the Supervisor of Wah Yan College since 2007.
Fr Chow said he did not know whether the Vatican consulted Beijing before his nomination. The China-Vatican Agreement gives China the right to appoint bishops but at the same time, recognises the Pope as the head of the Catholic Church. The 2018 Agreement was extended last year.
Fr Chow has joined the commemoration of the June 4th Tiananmen Square crackdown at Victoria Park in the past. He said commemoration can be done in "different ways". "I will pray for China, " said Fr Chow. Whether or not he will join any public gathering this year depends if it is legal to do so.
"I believe in the wisdom of the bishop-elect," said Lucia Cheung, a Catholic nun. "I believe he will speak up for and to the community, as he is from the Society of Jesus, but it is hard to say if people will want to listen."
Fr Chow is the Provincial Superior of the Chinese Province of the Society of Jesus. He is expected to be consecrated as Bishop in December. Meanwhile, Bishop John Tong Hon will continue to serve as the Apostolic Administrator of the Hong Kong Catholic Diocese.