Hong Kong Disneyland Suffers Record Net Loss of HK$2.7 Billion in Fiscal 2020
By: REN Ziyi David

Edited by: Alison Leung

2021-05-17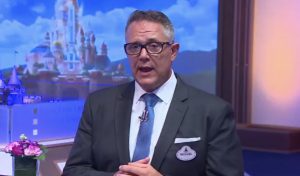 Hong Kong Disneyland Resort reported on Monday a record net loss of HK$2.7 billion in fiscal year 2020 ending September 30, dragged by a plunge in non-local tourists during the coronavirus pandemic.
The theme park had remained closed until February, 2021, which took up 60% of the fiscal year. Even the local guest reaction has been positive since reopening, the income cannot cover the high operation costs.
Hong Kong Disneyland Managing Director Michael Moriarty said that the pandemic "is unpredictable" and their business strategy now focuses more on the local market.
Park attendance was only 1.7 million during the reported period, a drop of 73 percent compared to prior year. Per capita spending dropped 18%, while the average hotel occupancy declined by 59 percentage points to only 15%, it said in a statement.
Hong Kong Disneyland celebrated its 15th anniversary in November last year while the park only had 3 years in net profit since 2005. The net loss is the worst-ever on record and compared with a loss of HK$105 million a year ago. 
In order to reduce cost, Disneyland adjusted operation days to only 5 days per week and about 4000 employees have been on unpaid leave since September, 2020.