Foodpanda riders strike over wage cuts
By: Zimo ZHONG、Chengqi MO

Edited by: Karmen Li

2022-11-21
Saam Bilal, a Pakistani Foodpanda rider, woke up at 6:30 am. He finished a quick breakfast before starting his 12 to 14-hour shift delivering food orders. It took Bilal two hours to get to work from his home in Tuen Mun to Central.
"I used to earn around HK$50 per order, which is double compared to the wage now," he said, showing his order record. "Now I only get HK$20 to HK$30 for each order."
Bilal joined a strike by a group of Foodpanda delivery workers on Nov. 3 and Nov. 4. Most of the strikers are Pakistani.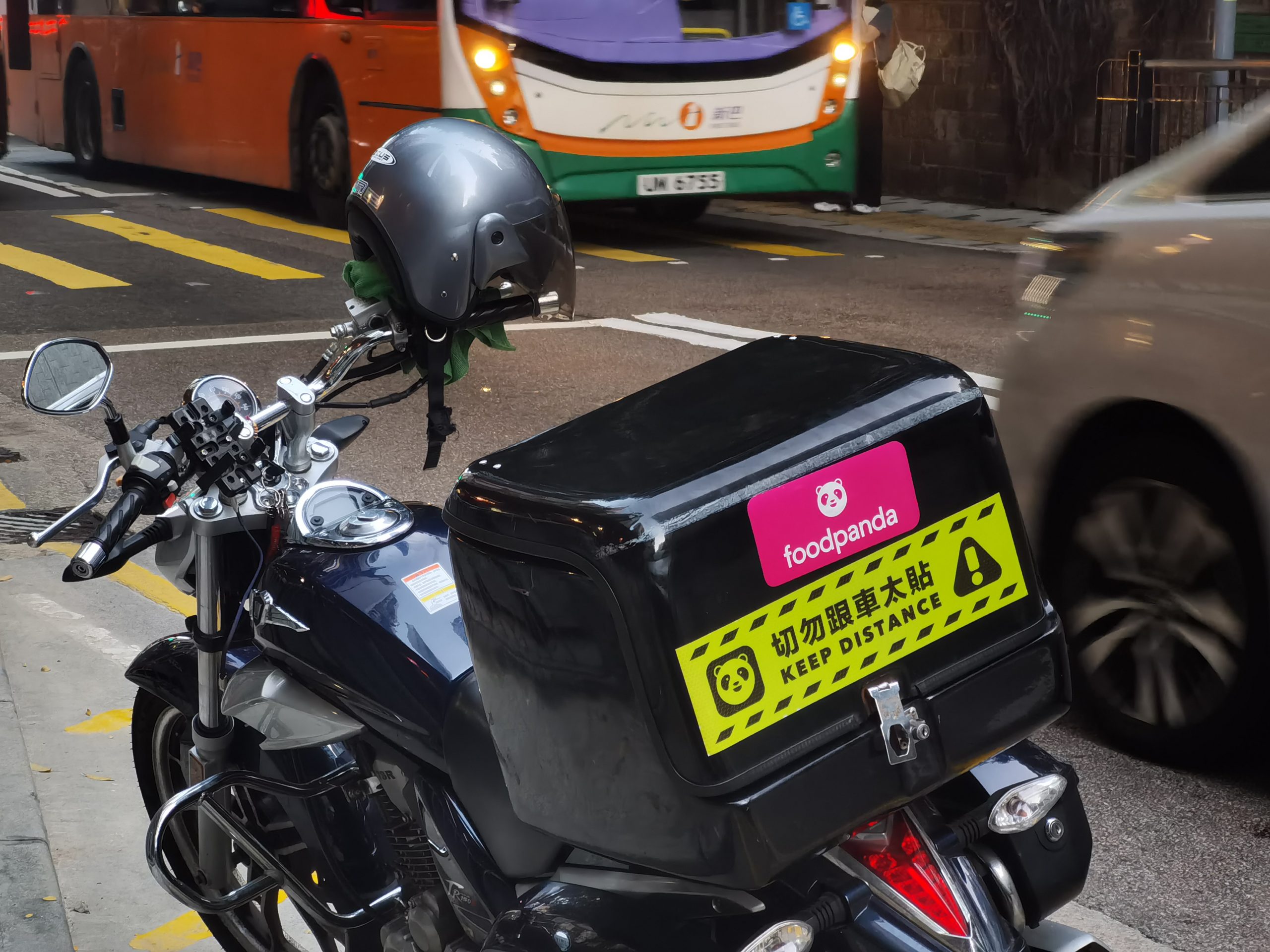 On 29 September, the food delivery platform introduced a new system to calculate the riders' earnings. Instead of using the linear delivery distance, Foodpanda switched to using Google Maps.
Although Foodpanda claimed that the minimum order service fees had remained unchanged, couriers complained that the new system led to the salaries cuts again.
Another local Foodpanda rider, Tim Law, 39, has worked for Foodpanda for about three years. He said that he earned at least HK$200 less every day since the implementation of the new mapping system.
"(In order to get the same salary,) I have to work longer hours and sometimes I can't even finish my work until 2 am," Law said.
The wage cut has sparked several strikes in October and November.
Another rider who gave his name as M Lee joined Foodpanda in 2020. He was resentful about the company's batch system, an order distribution system which ranks delivery workers into batches based on certain criteria. The batch number determines the shift booking and service fees category they've been placed into.

"Foodpanda uses this way to control us. If you follow the rules, you'll become Batch 1, and the system will send you better orders, which means higher service fees." M Lee said, "but it's hard to achieve."
He was assigned to deliver 140 bottles of 700ml water by motorcycle on the day of the interview.
"How can I do this just by motorcycle?" Eventually, M Lee cancelled the order.
The strikers this year have put forward ten demands, including an immediate stop to the wage cuts, a limit of 5 to 6 kilograms for Pandamart orders, an increase in compensation for accident insurance, and additional bonuses for working in bad weather.
Foodpanda did not respond to The Young Reporter's questions on the strikes. But on Oct. 15, the company responded to 15 requests proposed by the strikers last year. Pedro Dias, the operations director of Foodpanda, said in an interview with HK01 that the price of certain orders in the new mapping system might be less than before but the average service fee is higher.
Meanwhile, Foodpanda said that they have arranged meetings between management and the couriers every Friday at the Rider Hub in Tsim Sha Tsui since July.
But rider Tim Law, who attended one of the meetings, said it only lasted 10 to 15 minutes.
"I mentioned a technical problem that some orders were suddenly cancelled to the staff during the meeting, but they replied that maybe it was a problem with your phone signal. But why can I receive the next delivery orders if my phone signal had problems?" Law said.
"I think the staff are perfunctory in responding to my questions. It can't solve any problems," he said.
More than 1000 riders in 14 districts joined the strikes this year.
"We have different strategies in each district," said rider Lu Lee, who participated in the protest from Oct.15 to Oct.16. "In Tuen Mun District, we only refused to deliver the orders distributed from Pandmart. We would not strike against restaurants because they are innocent."
Lu Lee didn't know whether Foodpanda refunded the restaurants if no one picked up the orders.
The protest on Oct. 15 and Oct. 16 started at 6 am in Tuen Mun. About 40 riders gathered outside Pandamart, displaying signs that read "Strike For Better Pay" on the front of their motorbikes.
The strikers also encouraged other delivery workers not to pick up orders from Pandamart.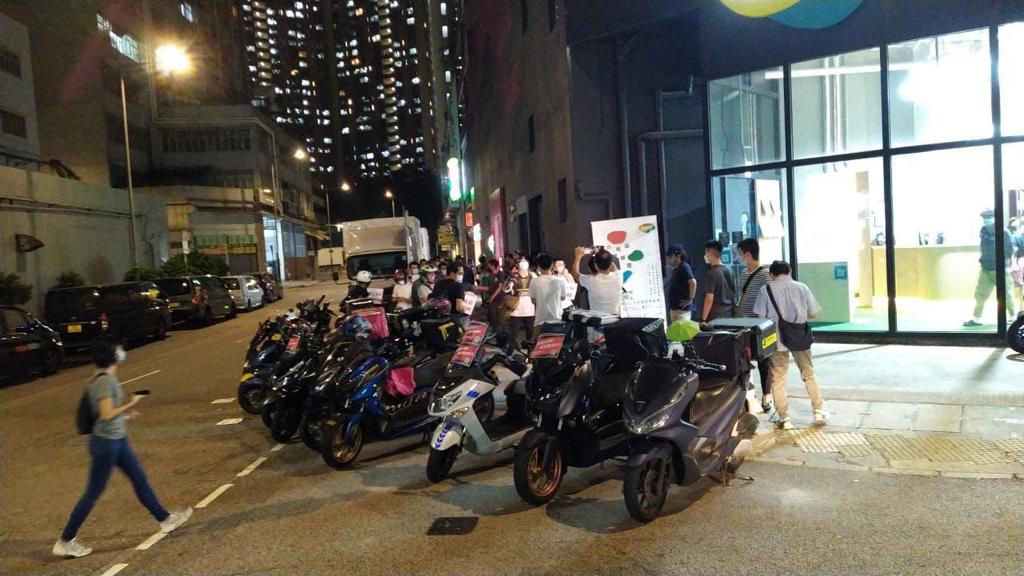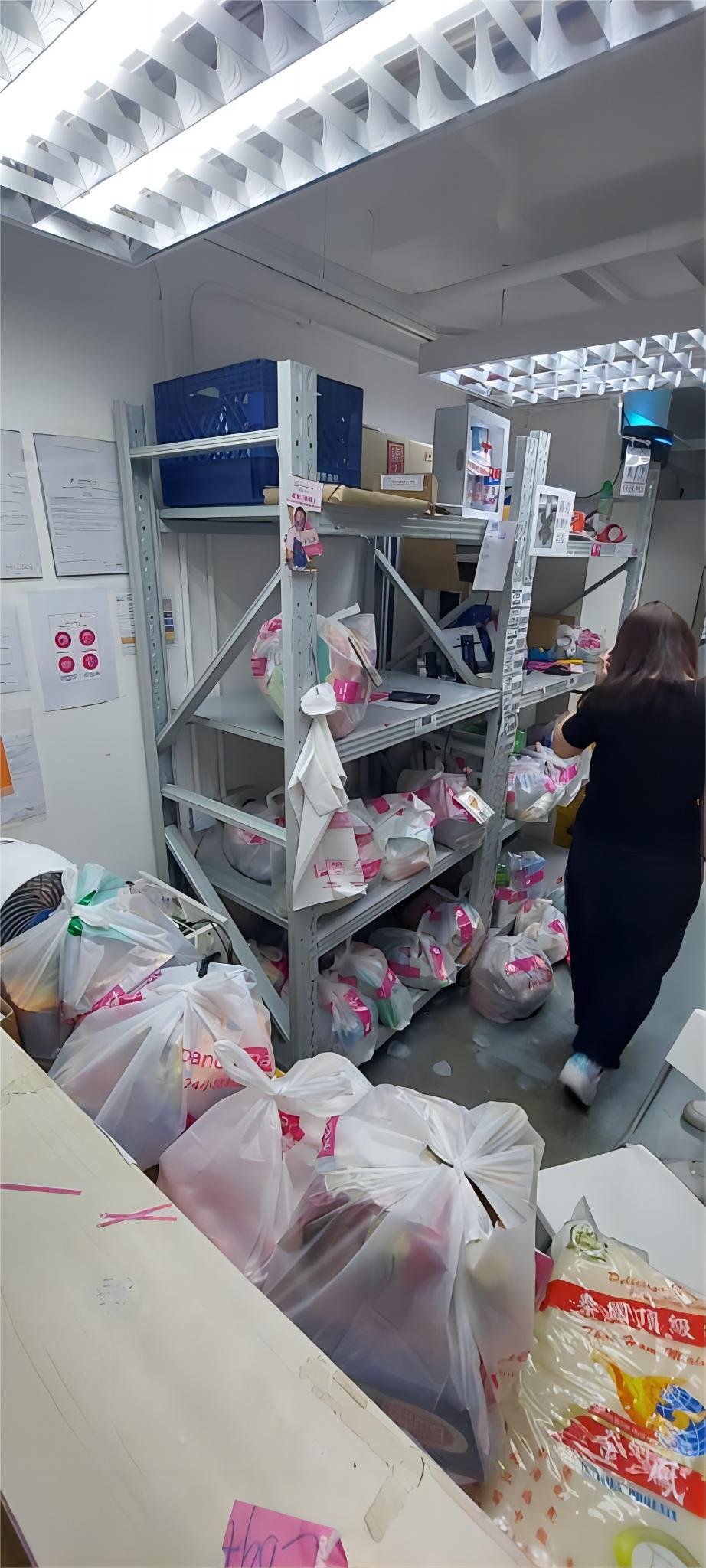 Foodpanda claimed in a riders' Telegram group that additional staff would be sent to Pandmarts in each district to prevent any non-striking couriers from feeling stressed or upset.
"Foodpanda is threatening us," Lu Lee added. "We wouldn't force other couriers to join our strike. They also have the right to deliver orders."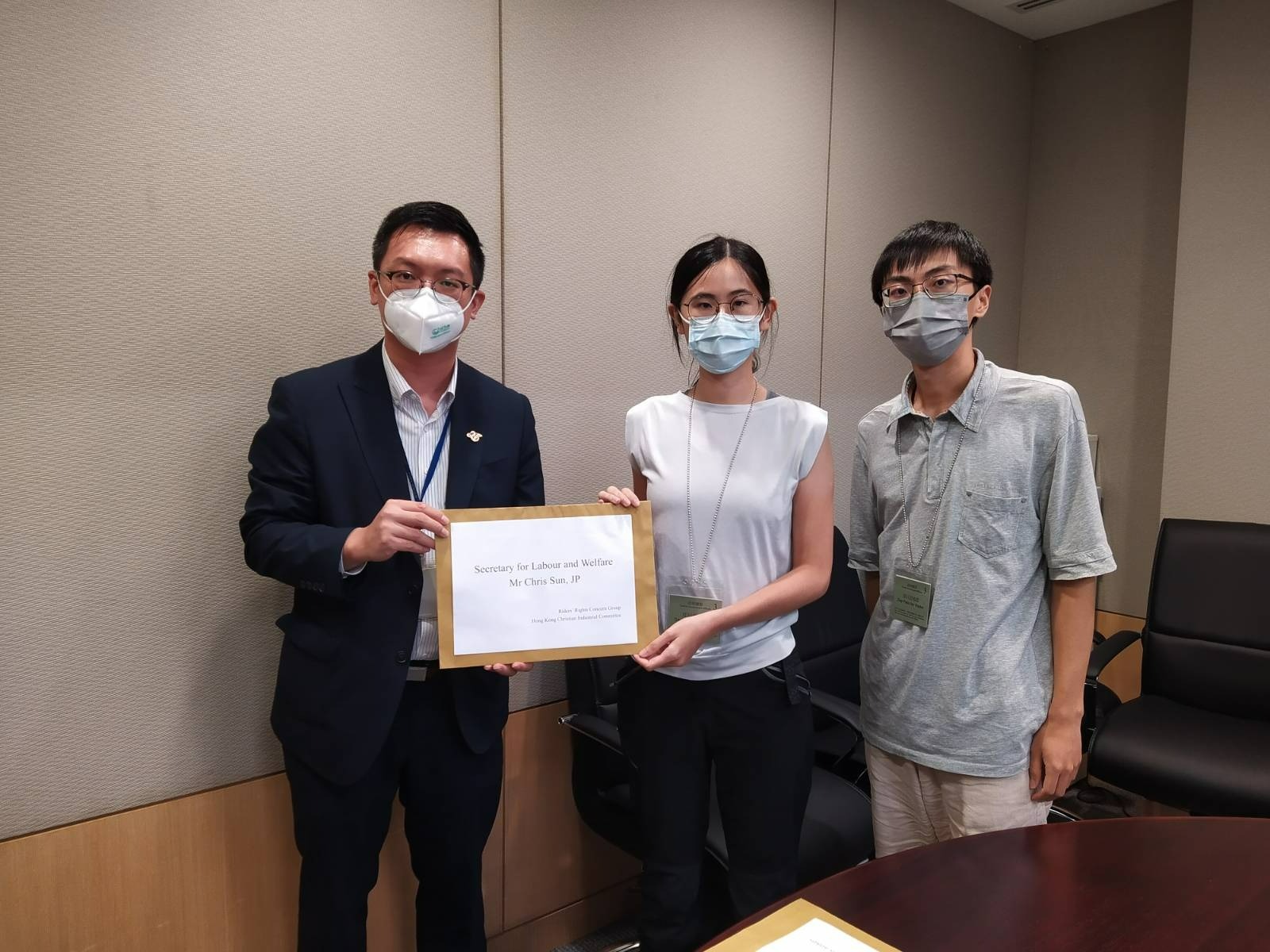 "The reasons why there are two large-scale strikes these two months are because of the huge wage cuts, extremely unequal relationship between workers and Foodpanda and the non-transparent wage calculation system," said Au Gaa-wing, a program officer of Riders' Rights Concern Group.
"Foodpanda is not willing to negotiate with the striking couriers. They only stated that workers can reserve meetings to discuss with the staff, but it's just public relations work. Moreover, the Labour and Welfare Bureau and Labour Department always keep themselves out of the affairs and do not monitor online food ordering platforms, " Au said.
Starting in 2021, Foodpanda gradually reduced couriers' pay, including a 12.1% and 11.8% reduction in base pay for Riders and Walkers, according to data from Rider Concern Group, a labour rights group striving for better working conditions for delivery riders. A mandatory HK$8 decrease in revenue for a second order from the same restaurant and other related pay cuts.
"Hong Kong lacks laws to protect the fundamental rights of odd-job workers," said Au.
Meanwhile, Saam has already found a new job as a construction worker. " I earn HK$1750 per day for this new job, and I'm pretty satisfied with the wage," he said.