Apple Daily newspaper folds after a 26-year run
By: Hamish CHAN

Edited by: Jenny Lam

2021-06-24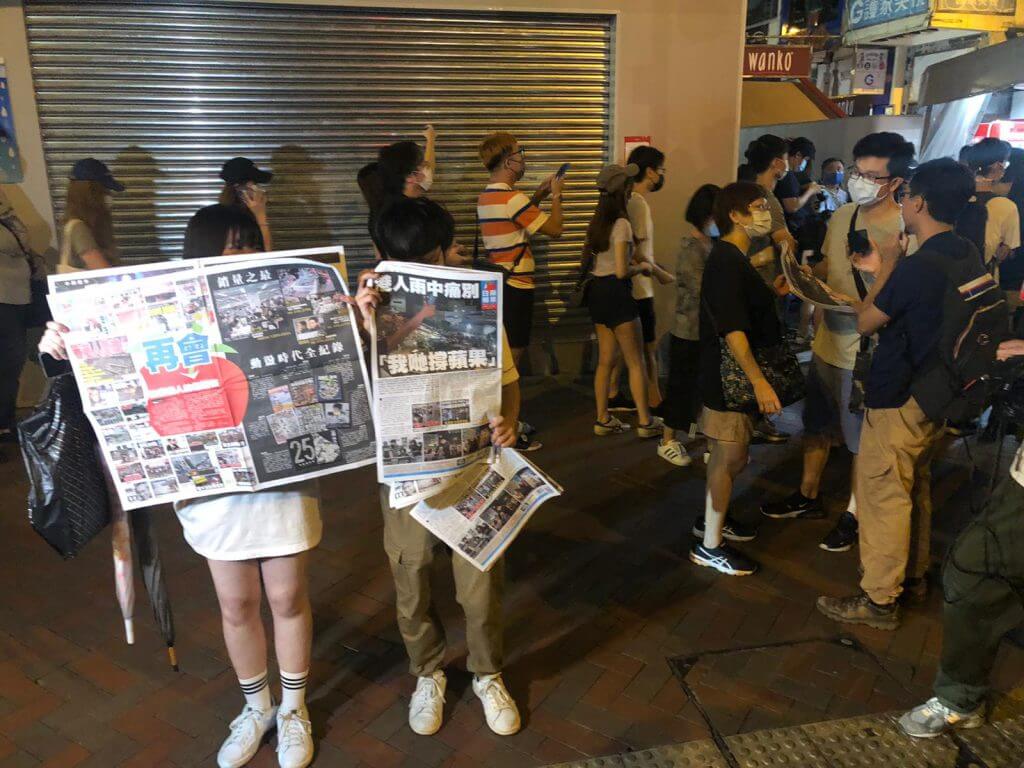 Long lines snaked around newsstands in Hong Kong today as supporters snapped up the last edition of the Apple Daily newspaper.
Top officials of the 26-year-old tabloid-style paper have been detained or jailed. The company's assets were frozen by the government under the National Security Law, forcing it to shut down. Its website and mobile app also stopped being updated after midnight.
About a million copies of the last edition circulated around the city, about ten times its normal print run. Splashed across the front page was a photo taken from the paper's offices in Tseung Kwan O showing a crowd outside. The headline read " Hong Kong people bid farewell in pain".
Apple Daily's proprietor, Jimmy Lai, is serving a 20-month jail term for taking part in illegal protests in 2019. He also faces accusations of violating the National Security Law. The newspaper has long taken an anti-communist and pro-democracy stance.
Gary Sing Kai-chung, a former senior photographer of Apple Daily, who has worked at the paper for 17 years, was angry and sad about the newspaper's closure.
"It is like watching a family member get killed," Mr Sing told The Young Reporter.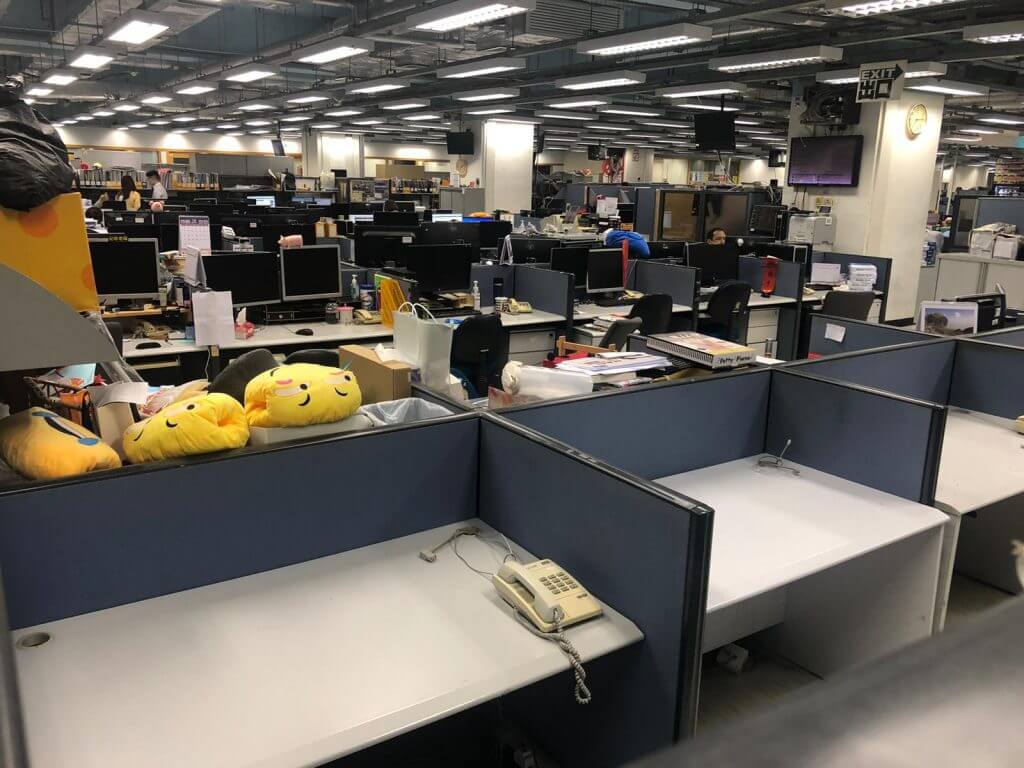 He described Apple Daily as a pioneer in the Hong Kong media industry. 
"They sent motorbikers to the scenes to take photos when covering breaking news. More reporters would arrive later to cover the incidents and do follow up stories. This workflow was started by Apple Daily," said Mr Sing.
He said Apple Daily was also willing to invest in equipment.
"The speed of changing from film cameras to DSLR cameras was so fast at the Apple Daily," said Mr Sing. "While other media outlets were still hesitating on whether digital cameras were good, we had already swapped to the new cameras in all divisions."
"If we went to places with no internet, we could use satellite phones to send photos back to Hong Kong," said Mr Sing. "I felt that Apple Daily  matched up to  foreign media and we had the whole world in view."
Mr Sing said although paparazzis from Apple Daily have been accused of breaking the rules for years, people love to read their reports.
"Apple Daily successfully caught the readers' interests,"  Mr Sing said.
"The value of Apple Daily is to speak the truth, monitor the government and businesses to keep in check on whether they are doing good for the public," Mr Sing added.
Ingrid Tse has been a reporter at Apple Daily since February this year and was the anchor of their online programme, Apple Daily News 930.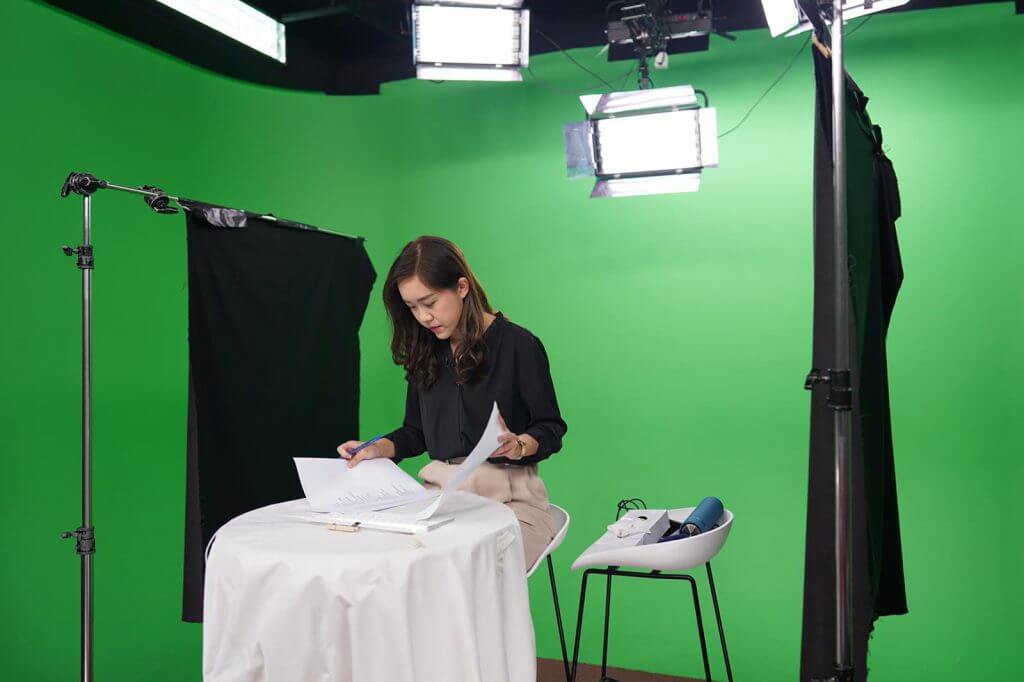 "The value of Apple Daily is reporting the truth, and at the same time, willing to include different voices," said Ms Tse in a phone interview. "When everything written was based on evidence, that is what I call reporting the truth."
Ms Tse said she still cannot accept the truth that Apple Daily has folded.
She believed the closure not only affects the media industry but Hong Kong as a whole.
"Apple Daily will not be the last media company to be suppressed by the government," said Ms Tse. "We no longer know what is and is not allowed to be written, which will lead to self-censorship." "It will affect freedom of speech," she added, "not just news production, but even a post on Facebook may touch the invisible red line."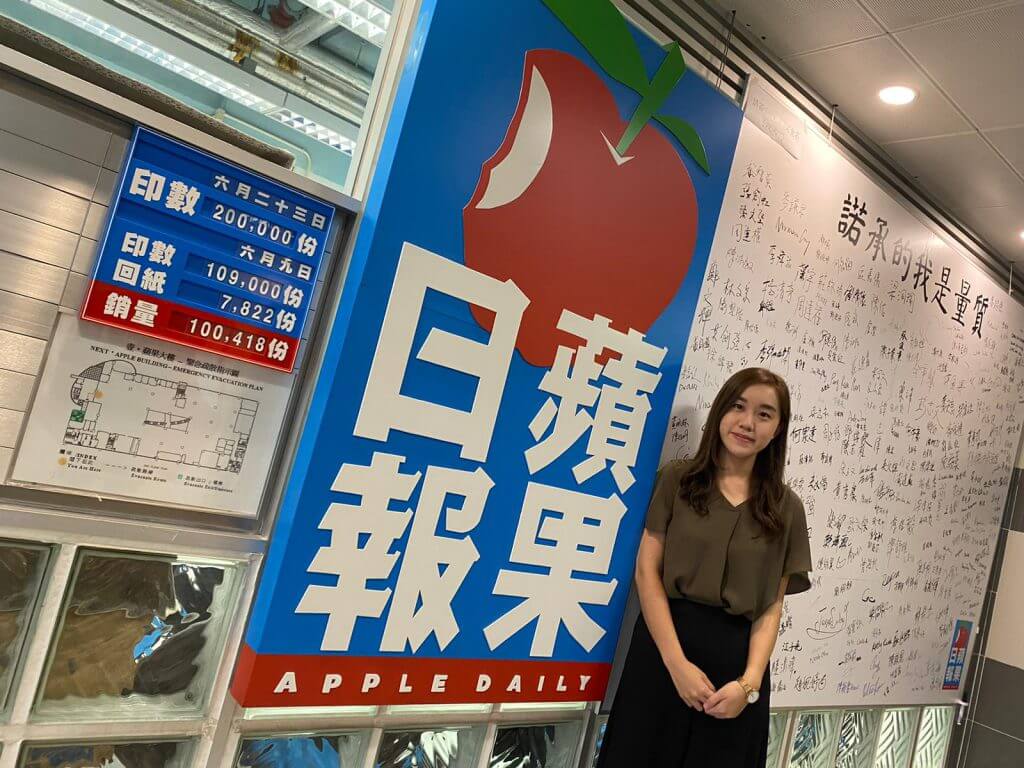 Ms Tse said although she is not optimistic about the future of the news industry and the future of Hong Kong, she still wants to be a journalist.
"When there is still room for reporting the truth, I want to continue," said Ms Tse. "I don't feel I should change my career."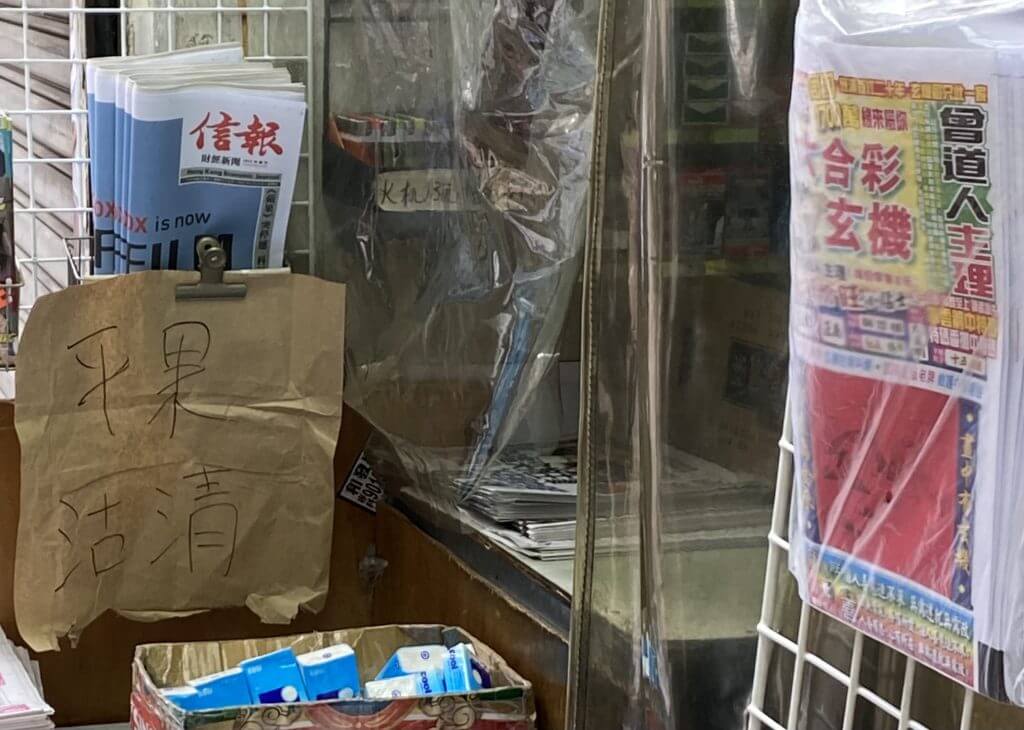 A newspaper vendor said she stocked up on copies of Apple Daily today since it was the last edition.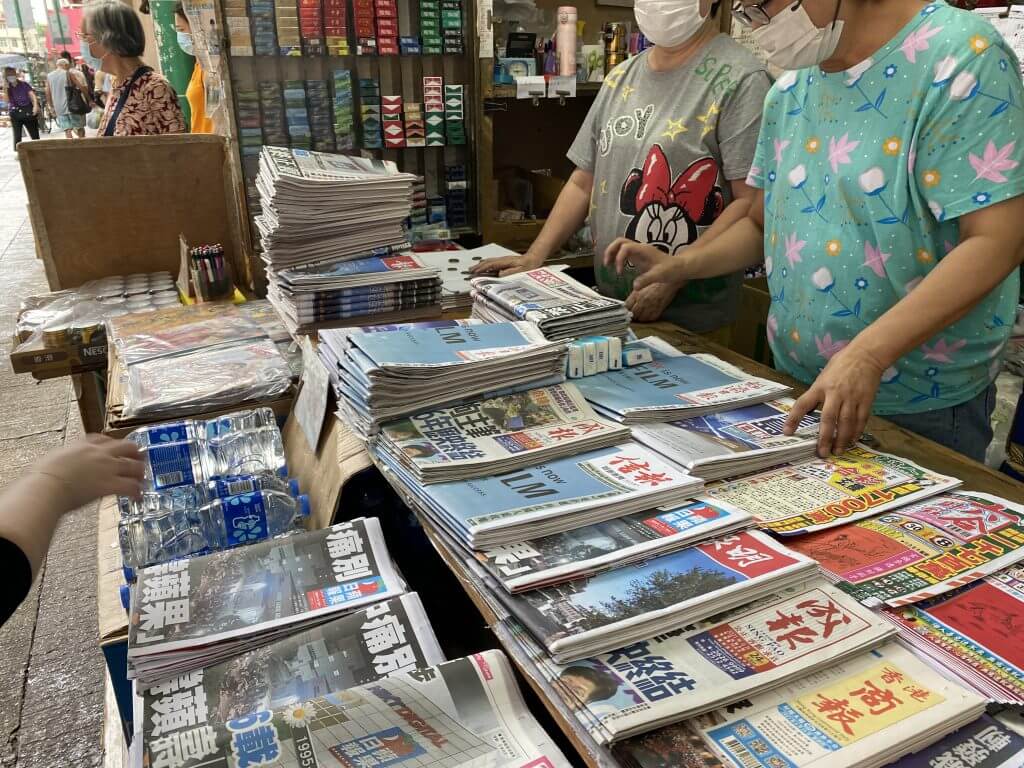 "Sales were very good today, much better than usual," the vendor added. "Apple Daily brought healthy competition to the newspaper market,  but I cannot predict the future of the market."
Jason Ng has been a reader of Apple Daily for more than 20 years.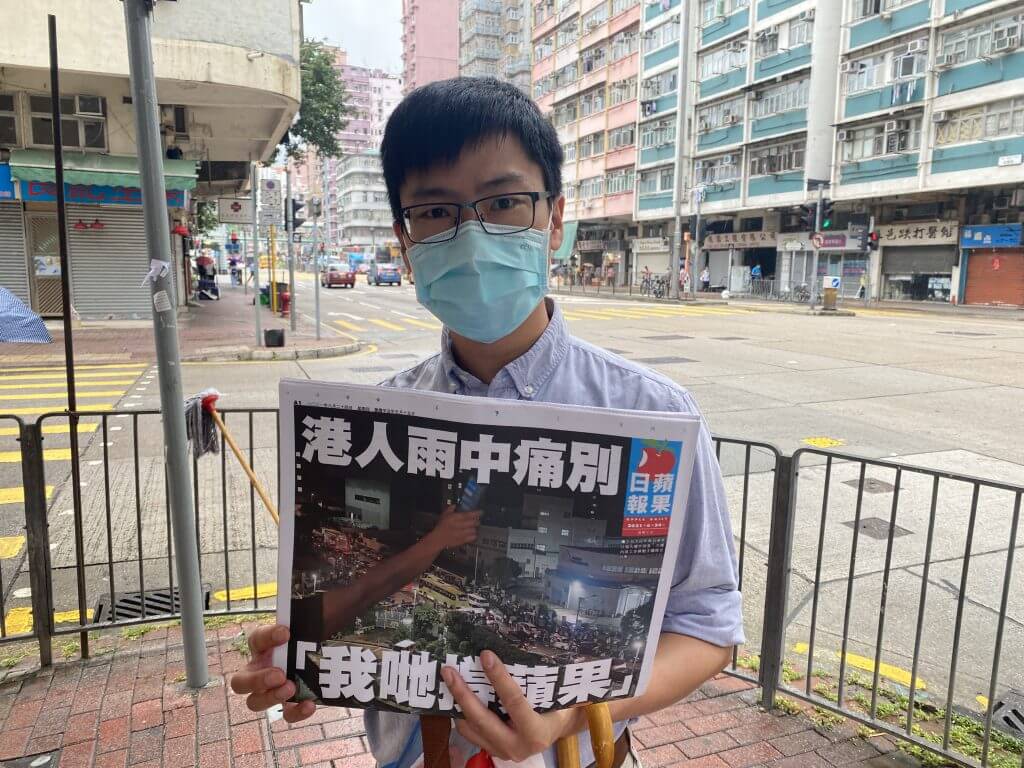 "Regardless of the political stand, it is always good to have different voices in news and society," Mr Ng said. "The closure of the newspaper has a huge impact on society. An alternative voice has disappeared."