Election Committee poll sees 'patriots' fill hundreds of seats on body to appoint Hong Kong's leader next year in first poll after system revamp; delay in results had candidates waiting overnight
By: Nick Yang、Ziyu Bruce Zhao

Edited by: LAMA Sumnima Rani

2021-09-20
The polls for Hong Kong's Election Committee closed last night ending the city's first election since Beijing revamped the electoral system in March. According to official statistics, 4,380 people cast their ballots, a turnout of about 90%, a record-high rate despite a drastic reduction in the number of eligible voters this year.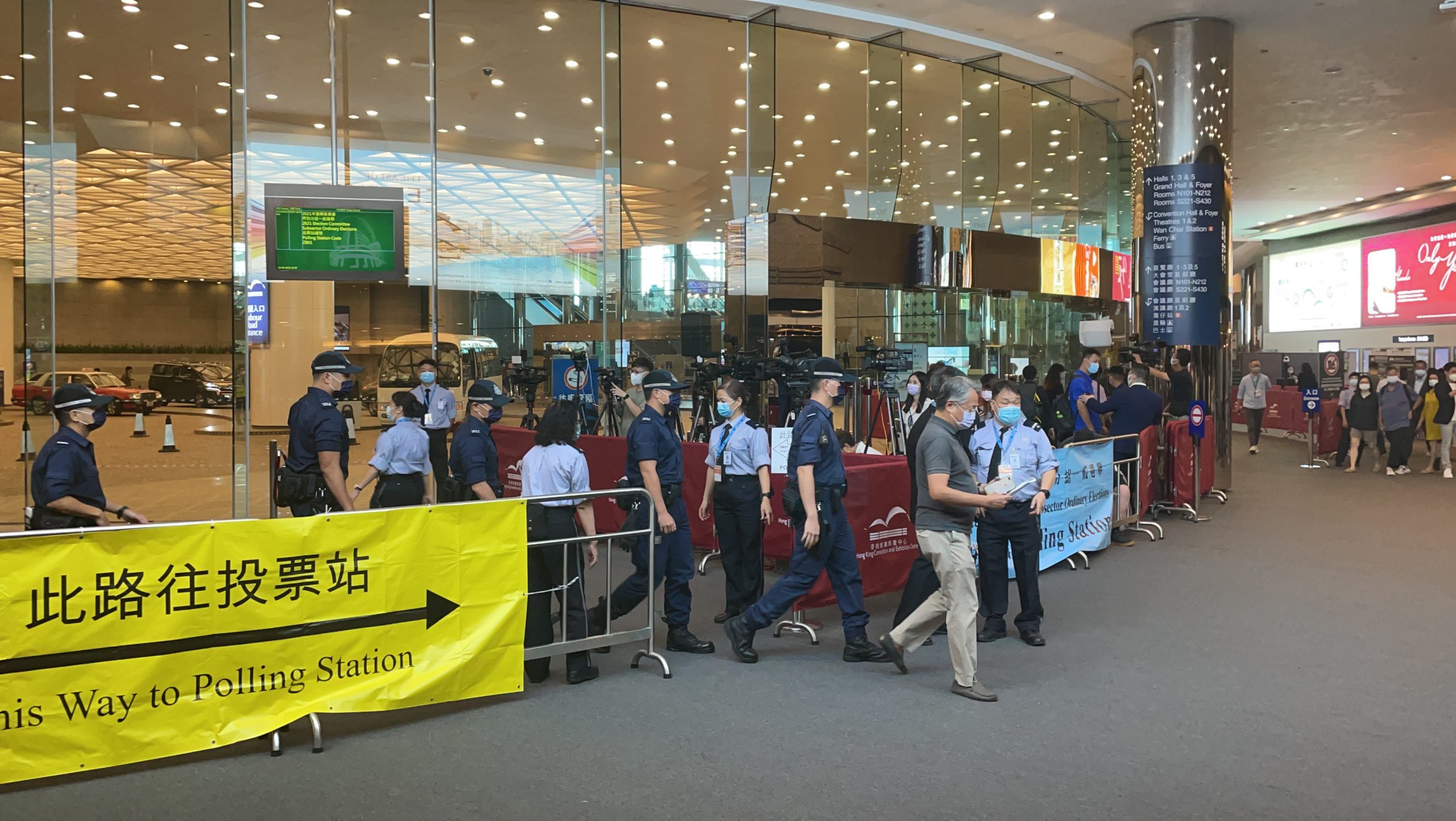 All but one of the Election Committee seats went to the pro-establishment camp, with 412 candidates competing for 364 elected seats. The remaining seats on the 1,500-member committee were appointed, filled by ex-officio members or automatically elected.
The committee will select Hong Kong's next Chief Executive next year as well as appoint 40 members to the Legislative Council.
"The turnout reflects the support of members of various sub sectors for the new electoral system," Chief Executive Carrie Lam Cheng Yuet-ngor said in a press release.
Voting results were delayed until 7:30 am today at the Hong Kong Convention and Exhibition Centre, with Electoral Affairs Commission chairman Barnabas Fung Wah apologising for problems with the ballot verification papers, likely because officials filled in the wrong boxes, he said at a press conference.
The central government reforms included reviewing candidate backgrounds, increasing the number of ex-officio members and raising the requirements for the qualifications of voters. The number of eligible voters dropped from 246,440 to about 4,900.
"The automatic election of members from many sectors and the stop of non-patriots have led to a reduction in voters, which actually makes the election more fair," Legislative Council member Lau Kwok-fan said.
Daniel Cai, a Hong Kong resident, said he did not pay attention to the election since Beijing changed the electoral system. "I belong to no valid sector, so I don't have the right to vote for the representatives," he said. "Before the reform of the election, I could vote for some candidates from the district council, but now I cannot do that anymore."
"The subsector election means different groups of people can choose their ideal representatives. It can even better represent their opinion," Wong Juk Saan, who came to the Shatin polling station to support the election, said. "Therefore, it is ensured that the true patriots can be elected to rule our city," he added, echoing Beijing's mandate that Hong Kong should be ruled by "patriots."
"Before the reform, our focus was on emphasizing political positions,but now we can publicize our political platform and programme," Alice Mak Mei-kuen, Vice President of The Hong Kong Federation of Trade Unions and Legco member, said.
Ms Mak added that though this change makes her work more difficult, she still regards the reform as a good thing because people's livelihood and political issues in Hong Kong can be discussed more rationally.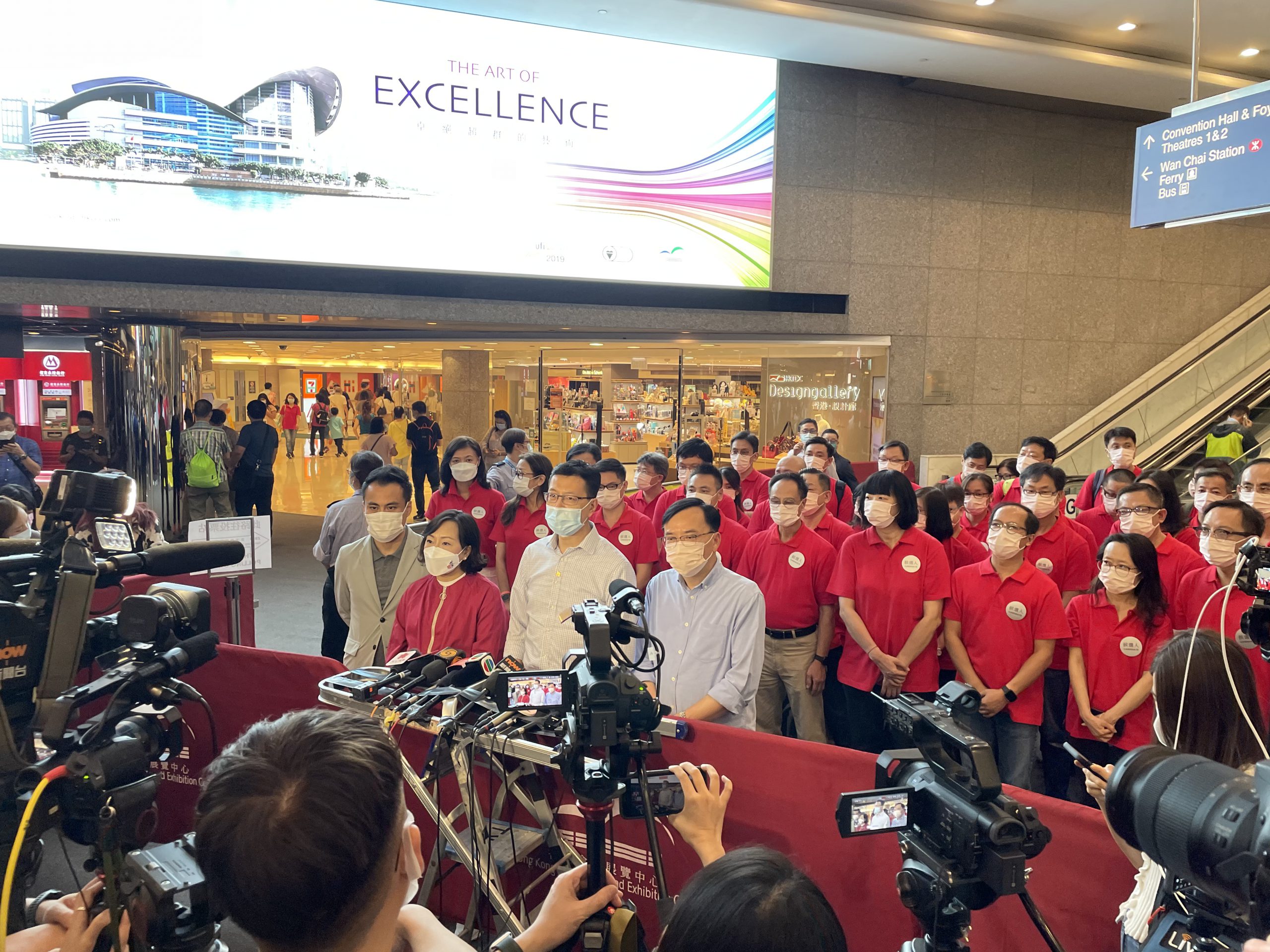 The full member list of the new Election Committee will be published on Sept. 27.