Man with facial paralysis after vaccination denied insurance money after hospital fails to report case
By: YANG Zhenfei

Edited by: LAM Tsz Yau

2021-10-20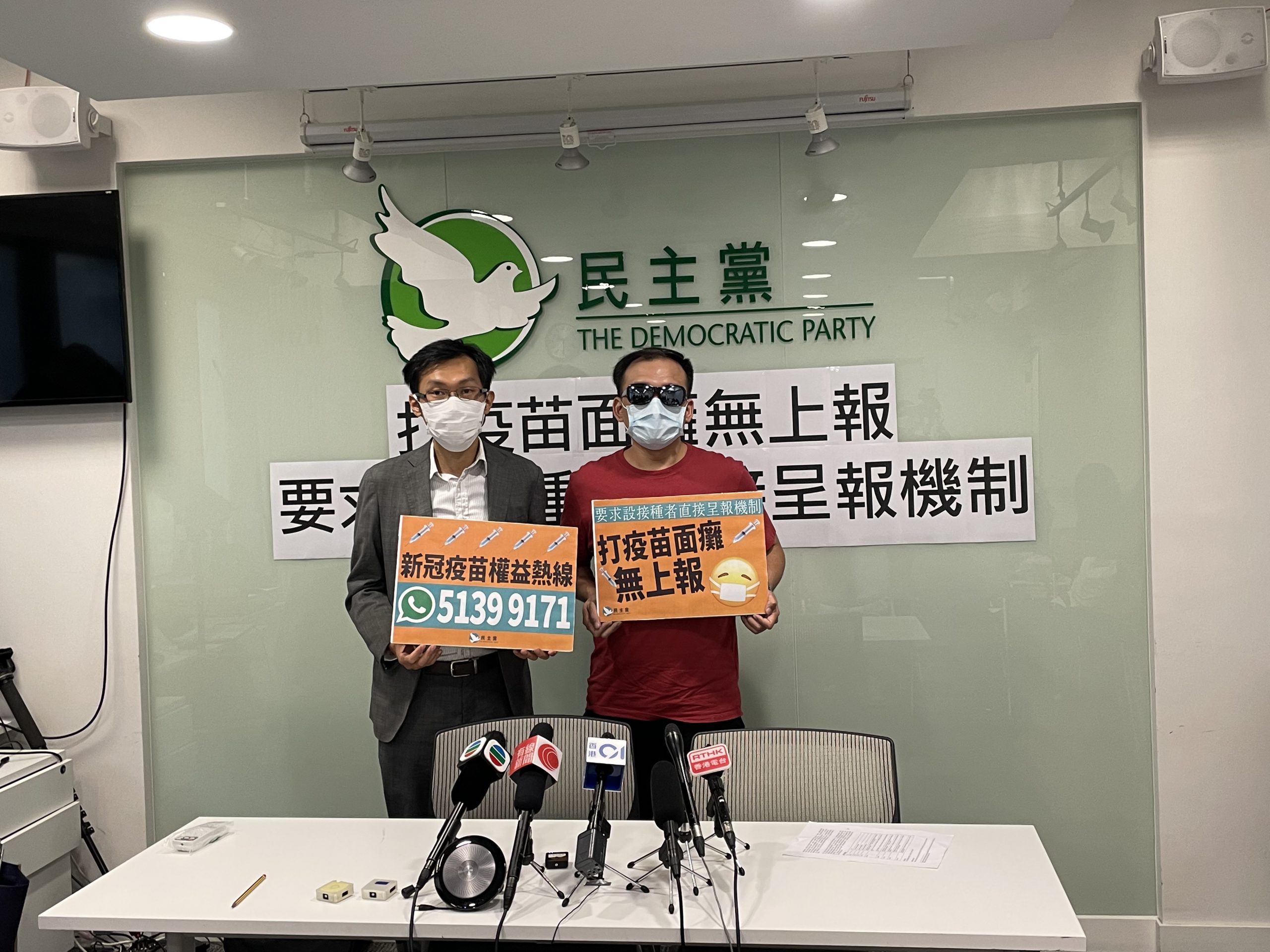 A man whose face was partially paralized after receiving the second BioNTech vaccine on August 31 was denied compensation because his case was not reported to the Department of Health, he said in a press conference.
The man, who goes by the alias Mr Y, was rushed to the Princess Margaret Hospital on Sept 2. and was diagnosed with Bell's palsy.
He applied to insurance company AXA Hong Kong on Sept 9 under the government's compensation plan for those adversely affected by the vaccine. But his application was denied since the hospital did not report his case to the Department of Health.
The man said the hospital told him it will report his case after approval, but it has not been done yet.
Democratic Party health policy spokesperson, Ramon Yuen Hoi-man, worried that the number of adverse post-vaccination cases is understated.
"Does it mean that there are many cases like Mr Y that have not been reported?" Yuen said. "It's impossible for the public to verify that, while the number of residual vaccine symptoms is very likely to be underestimated."
Yuen said the Department of Health should actively encourage medical staff to report serious cases involving vaccines and provide the public access to reports.
"When encouraging citizens to vaccinate, the authorities should also protect people's personal rights, like the right to know and the right to make decisions," Yuen said
Health authorities in Hong Kong have confirmed 288 cases of Bell's palsy after vaccination. Most patients will recover from facial paralysis even without treatment.
As of end September, the Department of Health received a total of 6,108 reports of serious adverse events of Covid vaccine in people aged from 12 to 87.
A total of HK$5.19 million has been given out with an average of HK$113,000 for each approved case.