HKU Pillar of Shame removal deadline in limbo
By: Lokman Yuen、Serena Kong

Edited by: Shameel Ibrahim

2021-10-15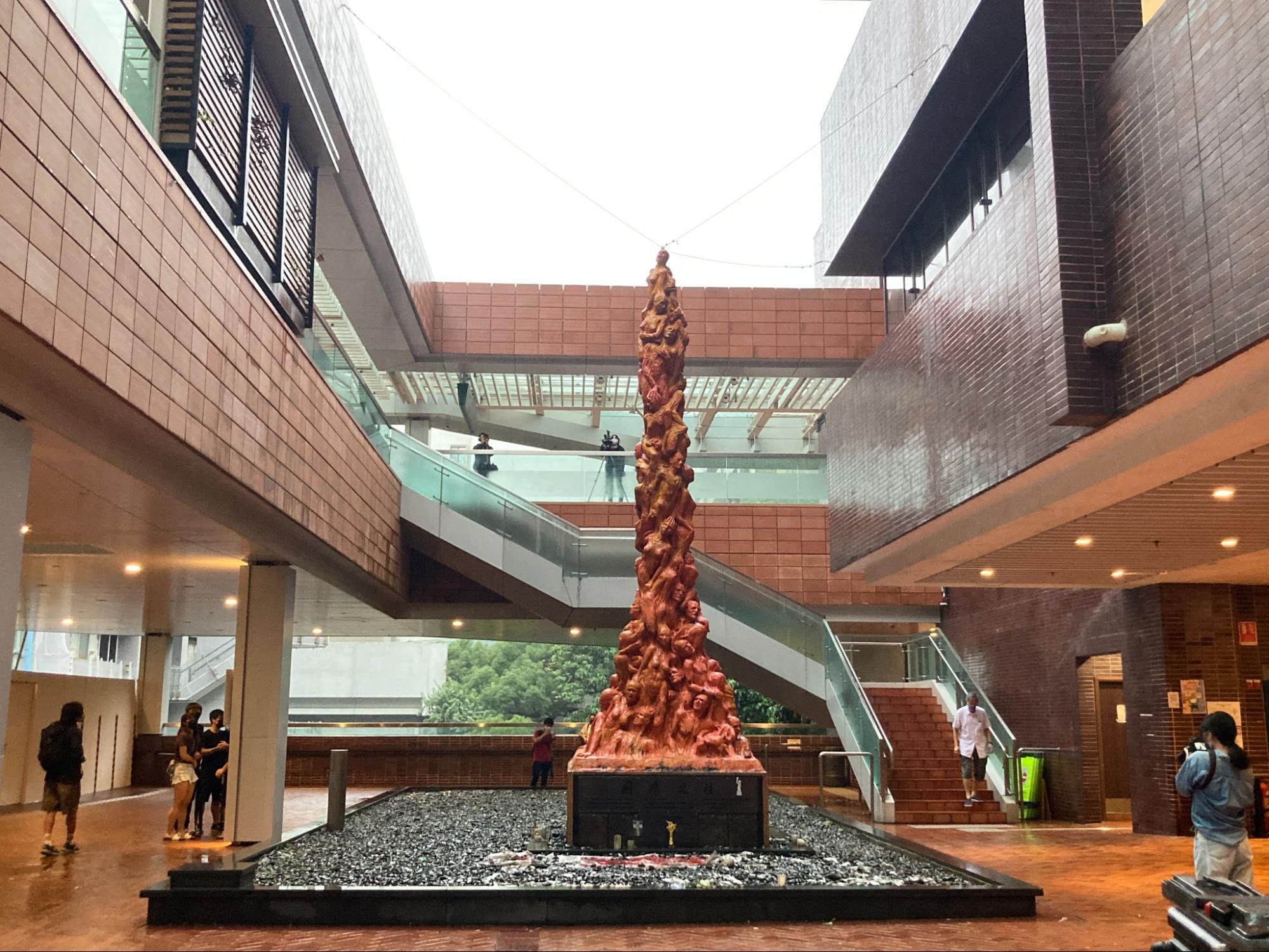 The Pillar of Shame, commemorating the Tiananmen Square incident, is yet to be removed despite the 13 Oct deadline set by the management of the University of Hong Kong.
The management gave the Hong Kong Alliance in Support of Patriotic Democratic Movements of China the deadline. However, the sculpture is still standing in university premises 
"We are still seeking legal advice and working with related parties to handle the matter in a legal and reasonable manner," the University of Hong Kong said in a statement.
The Pillar of Shame is eight metres tall. It has been standing outside Haking Wong building on the campus of the University of Hong Kong since 1998. The decision of demand for removal is speculated due to conflict with the Hong Kong National Security Law, but the spokesman of the university did not wish to comment on the speculative reports.  
Chief Executive and chancellor of University of Hong Kong Carrie Lam Cheng yuet-ngor commented on the removal issue, stating it is the university's  matter, and expected the management team to follow the school's policy on handling the issue.
Jens Galschiot, the Danish sculptor of the pillar, said he has hired a lawyer to follow up on the ownership and placement of the art piece after the institution announced the deadline, according to local media reports. The sculpture commemorates and signifies the 1989 June 4th movement in Beijing.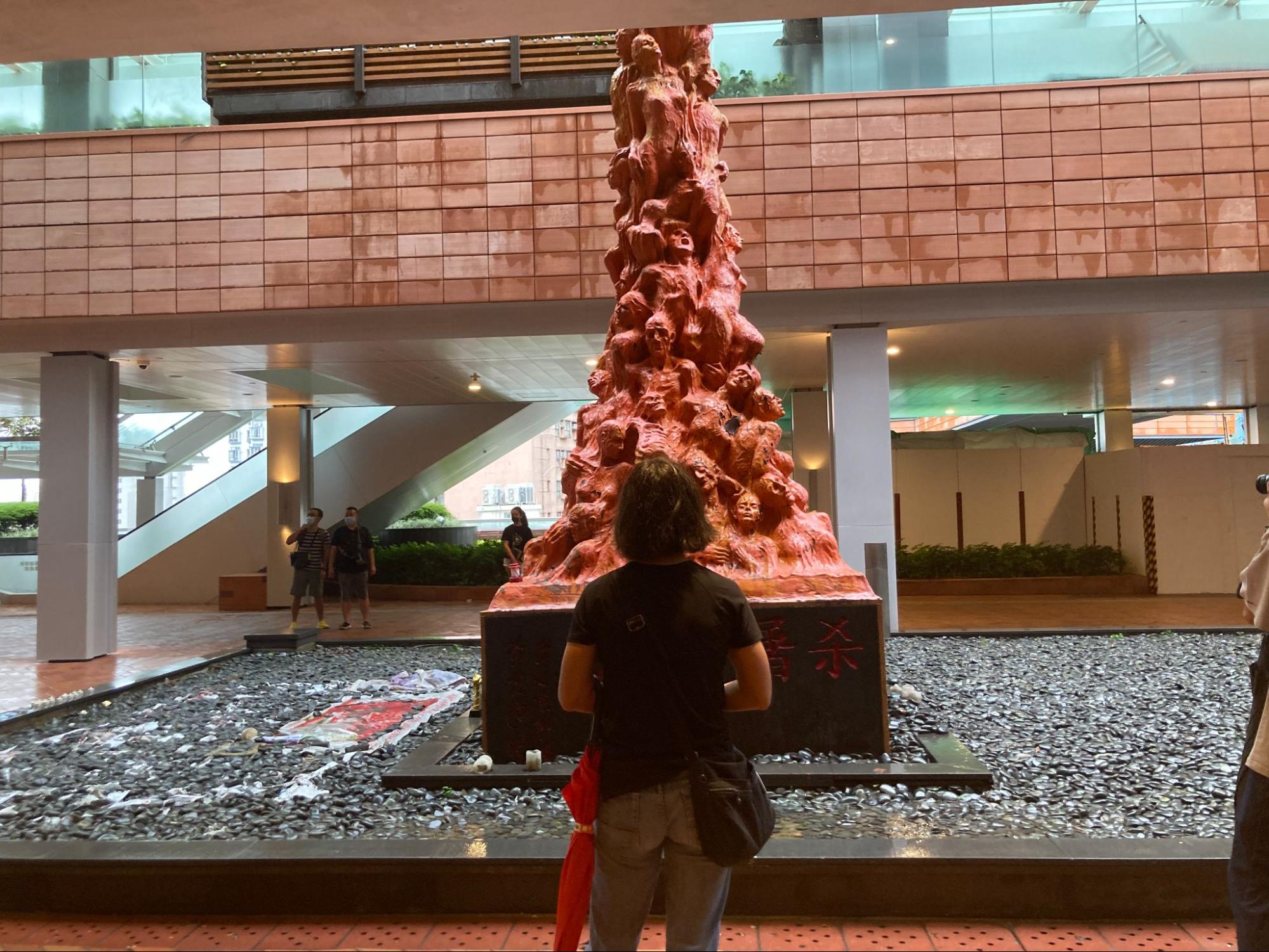 Also known as the Tiananmen Incident, students and teachers held a month-long protest from April 1989 to June 1989 with demands ranging from greater civil rights and the end to corruption among government officials.
"I would argue that it is still me who owns the sculpture and that it is permanently on loan for exhibition in Hong Kong," Danish sculptor Jens Galschiøt told Hong Kong Free Press.
"As a Hong Kong University student, I don't think our school respects our freedom of expression," said Wong Yik-hoi, who came with friends to visit the pillar. He didn't think the university had done its best to communicate with students.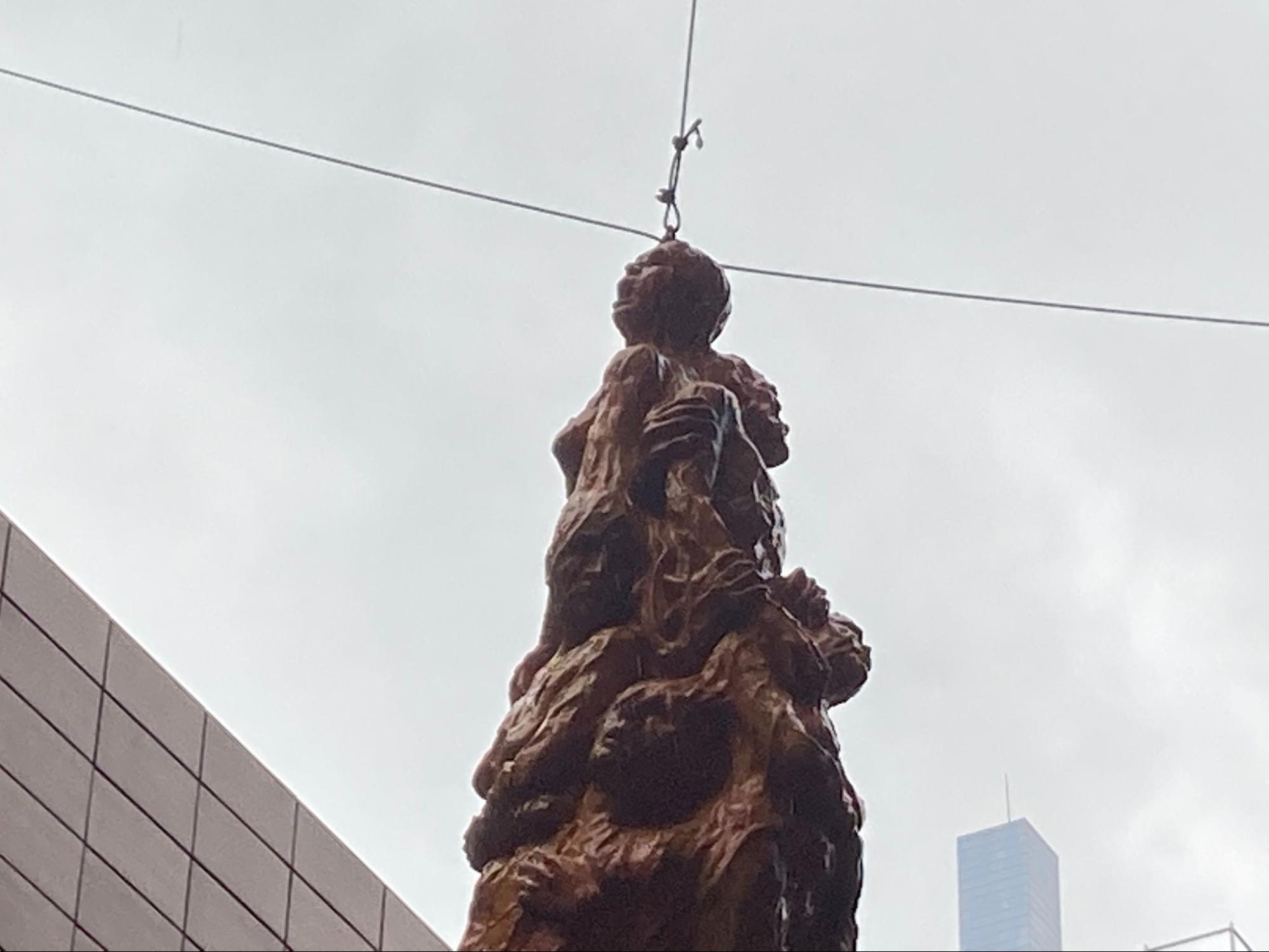 "Under the National Security Law, removing the sculpture may help the school avoid getting into trouble," said Chan Mui-fu, another student from the university.