Light rail passengers worried about safety after a woman was pushed onto the track
By: Kelly Pang

Edited by: BellaHuang

2021-11-29
Sarah Chan Miu-ching, 21, lives in Tuen Mun and takes the light rail transit three or four times a week.  
"I am definitely worried about falling on the track just like what happened to the woman yesterday as there is no platform screen door," Ms. Chan said.
A 47-year-old woman was walking on the platform at Tai Hing (North) station yesterday when a man whom she did not know suddenly pushed her onto the track. The woman's left shoulder was injured. Police later arrested the suspect at Ching Chung station.
Safety facilities at road junctions in the light rail system include traffic lights, road signs on light rail reserved area and vehicle height restrictions, yellow box marking and a bell before the light rail enters a road junction, according to the spokesman in the Legislative Council in 2011.
Kitty Wong Yuen-yi, a secretary working in the MTR company, said that the automatic platform gates cannot be installed on the light rail because its operation system is different from other railway systems in the city. 
"When a train approaches a station, only the driver can stop the carriage and open or close the platform gates," Ms Wong explained."Since the road is shared with other vehicles, it's technically difficult to install the gates."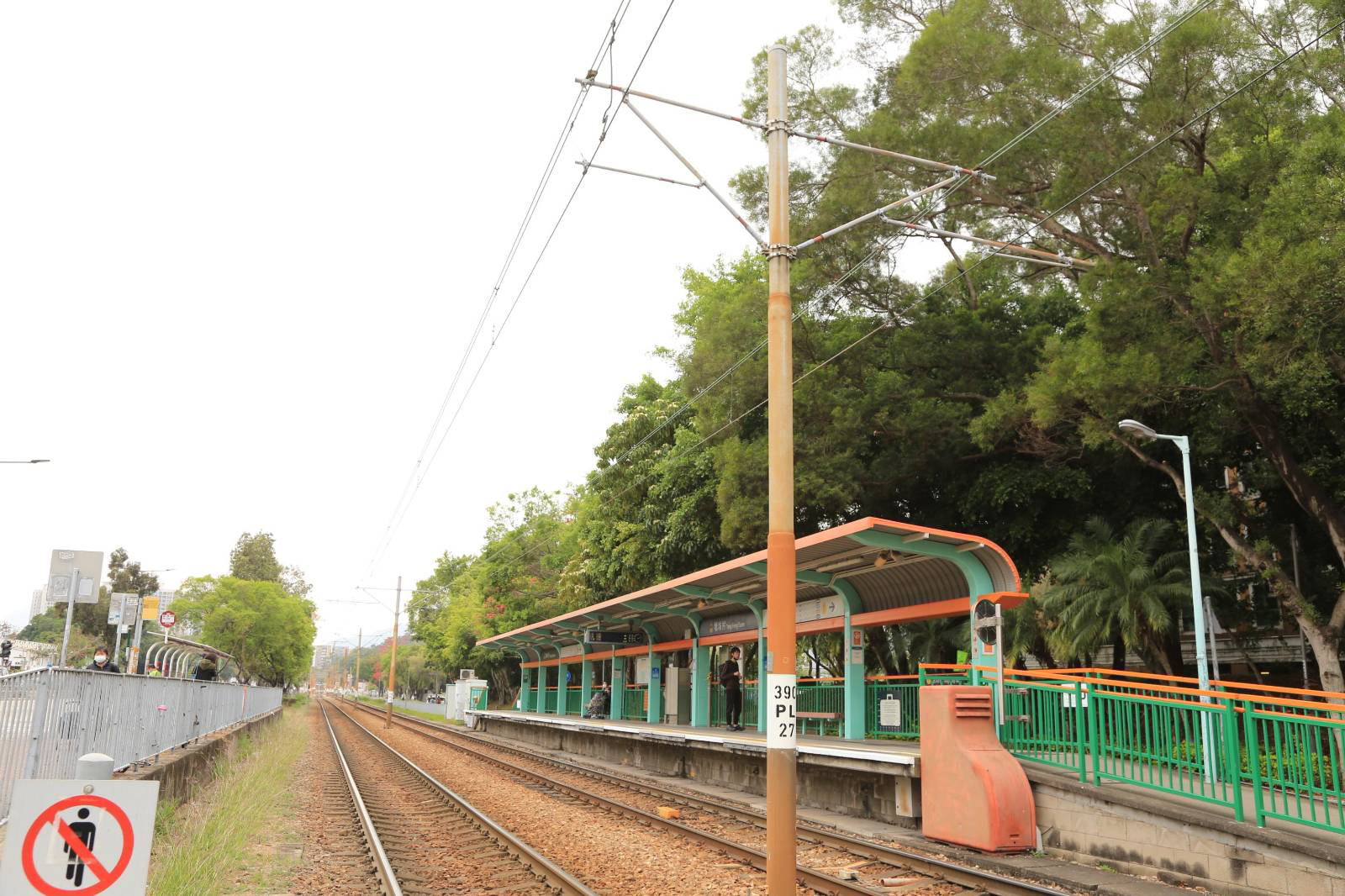 "There are no platform screen doors like at MTR stations. It's so easy to be shoved onto the track just like what happened to the woman yesterday,"  Zoe Cheung Man-yi, 46, a Tuen Mun resident said.
She urged the MTR corporation to pay more attention to accidents at railway stations and tackle them as soon as possible.
In 2017, a man pushed a female cleaning worker off the track at the Yuen Long Light Rail Station. The worker had fractured elbows and injuries to her jaw and lips.