"World's Biggest Welcome Gift" aims to lure back tourists
By: Junzhe JIANG、Juncong SHUAI

Edited by: Ming Min AW YONG、Dhuha AL-ZAIDI

2023-02-04
Chief executive John Lee Ka-chiu launched the   "Hello Hong Kong" campaign today in an effort to boost the city's economy after the pandemic. The HK$2 billion scheme offers at least 700,000 free airline tickets to overseas visitors as well as local people.
Speaking in a press conference, Airport Authority CEO, Fred Lam Tin-fuk said the "World of Winners" airline tickets giveaway will begin in March. It will first target Southeast Asia, followed by Mainland China in April and then other parts of the world afterwards. 
Most of the tickets will be given away in phases by the three Hong Kong based airlines, Cathay Pacific Airways, Hong Kong Express and Hong Kong Airlines through promotions such as "Buy one, get one" and lucky draws.
Lam said he expects each visitor to bring two to three companions,  attracting up to 1.5 million visitors to the city between March and September. 
Visitors staying in Hong Kong for less than 90 days will be offered a "Hong Kong Goodies" bag which will include complimentary drinks coupons worth, cash vouchers and exclusive gifts at local attractions and museums.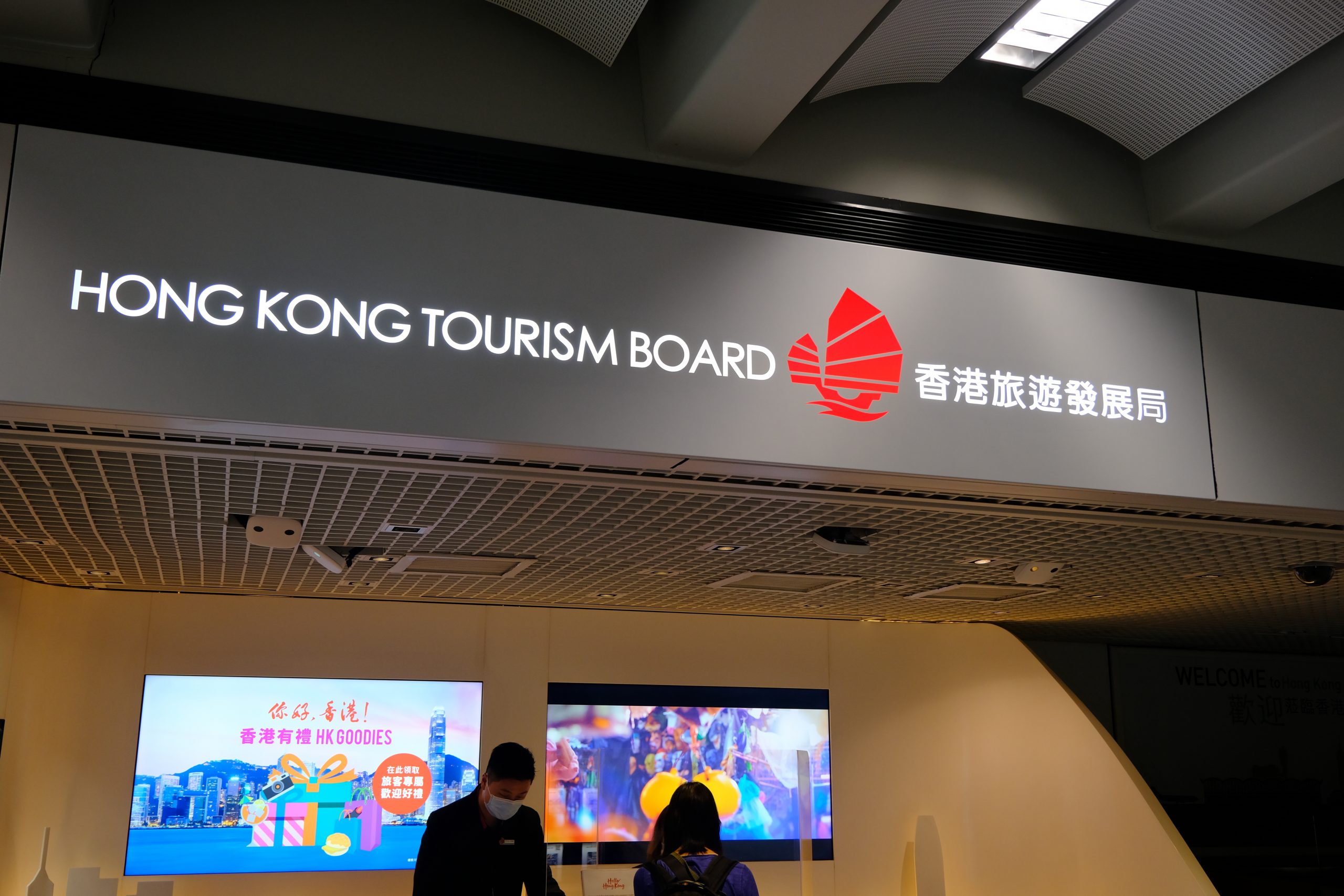 The "Hello Hong Kong" campaign will also include cultural and sports activities. 
"It takes time to recover. It's impossible to say that Hong Kong will resume the capacity of holding those events to the level of 2018 and 2019 in one day," said Kevin Yeung, Secretary for Culture, Sports and Tourism.
Zhao Yihan, 20, a university student in mainland China wishes to visit Hong Kong through "Hello Hong Kong". "The flight ticket is a big cost for me, but the campaign may give me the chance to visit Hong Kong for free," Zhao said.
Sarah Emiliana, 22, a Singaporean university student, said a free plane ticket would "really help to reduce the cost of travelling". Even before COVID-19, she has always wanted to visit Hong Kong. 
Sharyl Chin, 22,  another university student from Singapore, has not visited Hong Kong in years. "My previous visit only lasted a week and I mainly went to popular destinations. If I were to go back this time, I want to take at least two weeks to visit areas I did not get to go to previously." 
But she is apprehensive to travel because COVID-19 is still around. "I would want to travel when things have mellowed down just for peace of mind," she said. 
But some local people we talked to said they would prefer the government to hand out consumption vouchers to the "Hello Hong Kong" scheme.
"I don't have any extra money for a trip because of the pandemic. If the government wants to boost the demand, they'd better give me some money instead of the ticket," said Lee Lok-mui, 32, a bank employee in Hong Kong.