Glamorisation of Western beauty neglects Asian women, impacts self-esteem
By: Dhuha AL-ZAIDI

Edited by: Ming Min AW YONG

2023-02-03
Nearly six years ago in Hong Kong, Wan Yee Man, then 17, put on a black dress with rose embroidery detail paired with trending fishnet tights that flaunted her curvy figure. Feeling confident and comfortable, she uploaded a picture on Instagram to promote body positivity, reminding her followers that despite not being "skinny", she will wear what she wants and that they should too.  
Instead of receiving the expected affirming comments, she was met with hate, with a particular classmate commenting, "If she cares, why not just take some time to lose weight? It's more practical anyway."   
Ping! Her phone notified her of another comment. "I wanted to report as soon as I saw it," it read. "Agree," said another, followed by laughing emojis from one more.  
East Asian beauty standards have admired fair skin and a petite build for centuries. However, in Hong Kong, which prides itself on an "East-meets-West" philosophy, some women, like Wan, are finding the preference for typically Eurocentric features detrimental to their self-esteem.   
Western media, historically with blond, thin and tall women, has shaped local beauty standards. "When a Hong Kong girl is of mixed race, especially if she's Asian and white, Hong Kongers will consider her features very pretty," Wan said. 
This desire to conform to the traditional "ideal" woman has impacted Wan's self-esteem, causing her to constantly question her appearance and even stop posting online for a while. However, her advocacy for self-acceptance is far from over. "Now, I say fuck it. I don't have to care what people think, I love myself," she said.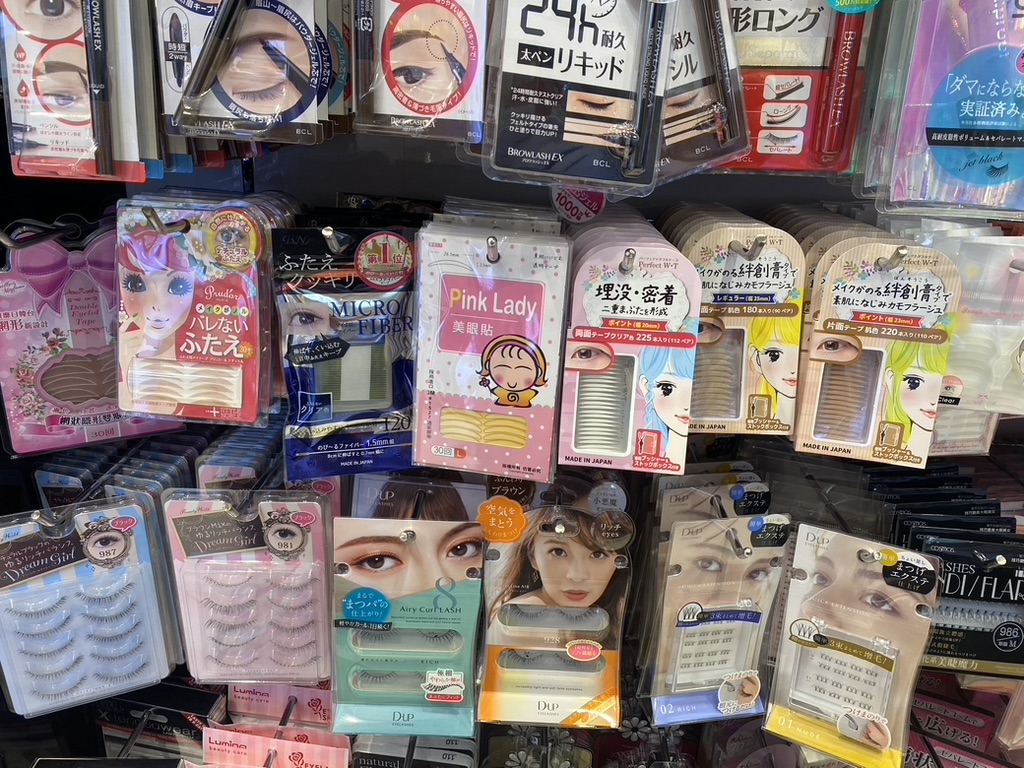 She hopes that Hong Kong will become more accepting toward different body types. "I really want girls to love themselves. Stop saying, 'I want to lose weight'. If you want to, do it for yourself, not for the hopes of fitting the beauty standard," she said. 
Focusing on womens' appearances has also been prevalent in the TV industry for decades. In Hong Kong in 2020, a report on a TV award ceremony focused on the female reporters' looks, with comments including  "fat around the waist" and "round figures".
In the US in the 1990's, The Talk's Chinese-American co-host Julie Chen underwent double eyelid surgery after being told she would never be a top news anchor due to her Chinese heritage, which made her look "disinterested," she said in an interview with Glamour magazine.  
Bigger eyes, a high nose bridge and longer lashes are commonly sought beauty trends. Contact lenses, false eyelashes and double eyelid tape fill the shelves in makeup stores. 
In 2017, approximately 1.3 million people received double eyelid surgery, with the procedure most commonly asked for in Asia, according to the International Society of Aesthetic Surgery.
The aesthetic procedures industry has shown rapid growth in the Asian-Pacific regions, including Thailand, South Korea and Japan. A market forecast report predicts the industry to progress by 5.74% during the 2022 to 2030 period, attributing it to a rising aging population, exposure to the internet and the increasing influence of Western culture.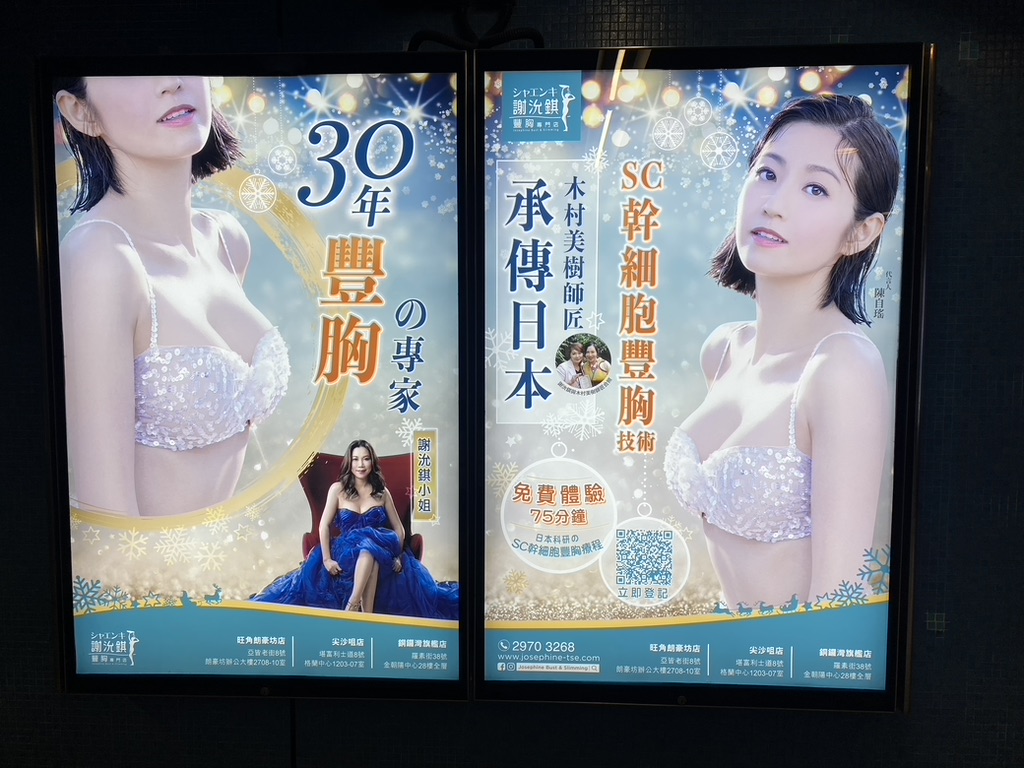 Cosmetic surgery apps like SoYoung, which connect patients with surgery clinics and suggest procedures based on a face scan, are hot amongst female users in mainland China. Statista recorded an average of 3.3 million monthly SoYoung users as of December 2021. Gengmei, Yuemei and Meili Shenqi followed as the most-used medical aesthetic apps in mainland China.   
Meitu, a popular photo editing application that removes imperfections, enlarges eyes and slims figures, grew in revenue by 39.5%, according to a 2021 annual report. This was largely attributable to their VIP subscription package, which allows users to remove fine lines, fix and whiten teeth and utilise a "Sweet, Girly and Cream" skin-lightening filter. In 2021, the South China Morning Post reported 261 million monthly worldwide users, with 70% of its audience being young women.  
Sohu, a Chinese Internet services company, reported substantial growth in the skin whitening industry in China, with more than 440 billion yuan (HK$508 billion) in revenue in 2018 alone.   
In Hong Kong, student actress Laura Johnson, 21, with both English and Timorese-Indonesian heritage, said her complexion sometimes dictates which acting roles she lands. "I was once cast as a Mexican woman visiting a prison and I do not speak a word of Spanish," she said.  
Within the expat industry she said she is often reduced to "Westerner" roles and she reduces time spent in the sun to adhere to light-skinned beauty requirements.  
"On one end, I have to be skinny, cute-looking and pale to meet the East Asian standard, and on the other, curvy, strong facial features and sexy. I don't really conform to either, so it feels like I don't fit in no matter where I am," Johnson said, adding that being mixed race in Hong Kong has caused her to question her identity. 
In South Asia, there is severe selection bias for actresses and models with Caucasian features, according to research from Harvard University. A 2018 report found that 40% of women in Mumbai used skin lightening products with 17% facing adverse side effects.  
Indian consumer goods company Hindustan Unilever changed their popular skin whitening product "Fair & Lovely" to "Glow & Lovely" in July 2020 in a bid to advocate for diverse and inclusive beauty representation after years of criticism.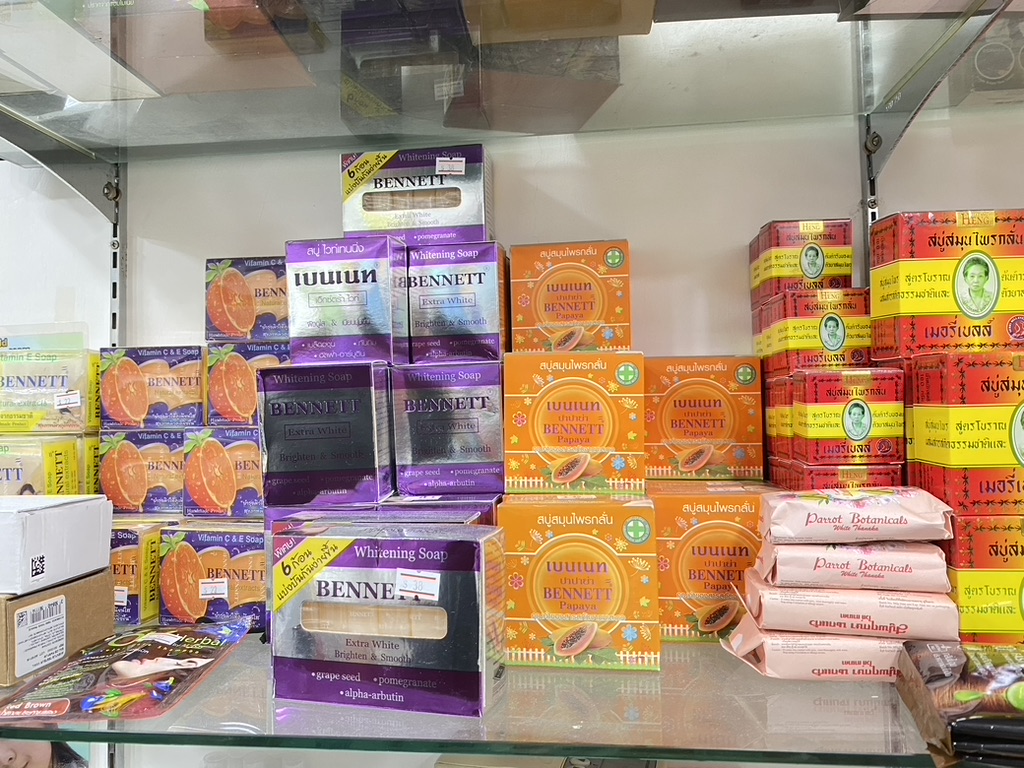 Aanchal Wadhwani, 30, a Hong Kong-based actress, model, and commercial photographer, said she often sees favouritism for eurocentric beauty in East Asia in her job.  Wadhwani said her features and curly hair, inherited from her Indian ancestry, have led to biassed perceptions in her workplace. 
"I've had makeup artists use a wrong shade for me and try on something three or four times darker, only to correct it after realising I'm not that dark," she said. 
Wadhwani said she had been asked by casting directors to lie about her ethnicity to appear more "palatable" to the client. "I've been cast for an editorial which I later found out was an African-themed shoot because my hair is curly," she said. 
As a photographer, Wadhwani also said she is pressured to recruit talent that fits the beauty ideals deemed desirable for Hong Kong's mass market. "I've been told by a few production houses that my work is too "Western" for local advertisements. Some of my clients even politely reject some of the diverse model options I offer, but that doesn't stop my efforts," she said. 
Now, she said she is hopeful that the rise of social media influence in Hong Kong has led to more companies opting for diverse appearances. "We're slowly growing as a much more inclusive society," she said. 
Tam Hing Kwok, 23, is a freelance plus-size model who gained exposure by working with local fashion brands during an academic exchange in the UK. Her physique, which she describes as "well-built, curvy and plump", clashes with the "narrow-minded" modelling requirements in the industry.  
The glamorisation of flat stomachs and thigh gaps here made it difficult to land jobs upon returning to Hong Kong, Tam said.  "I started to showcase my photogenic side as a plus-size here in Hong Kong and gained a few chances to work with different local brands," she said. 
In 2015, viral body challenges began emerging on the Chinese social media platform Weibo, showcasing many young women's desire to be thin. Some featured balancing coins on their collarbones or measuring their waists with an A4 piece of paper. 
"Plus-size models are still often seen as something entertaining and not fully respected," Tam said.  "The most memorable experience was having photographers say nothing during the shoot but when asked for the photos back, they say I am too hard or even impossible to edit." 
Now, Tam channels her confidence into social media by encouraging her followers to be themselves. More recently, she created Album Idyllic, an Instagram account that aims to teach her friends to "embrace their differences and uniqueness". 
"I hope that one day plus-size girls and boys can not only be seen as showcasing their confidence, but also that they are talented in all aspects," she said.