St.Patrick's Day celebrations return to Kingston, Ontario
By: Kiki Lo

Edited by: Jenny Lam

2022-03-19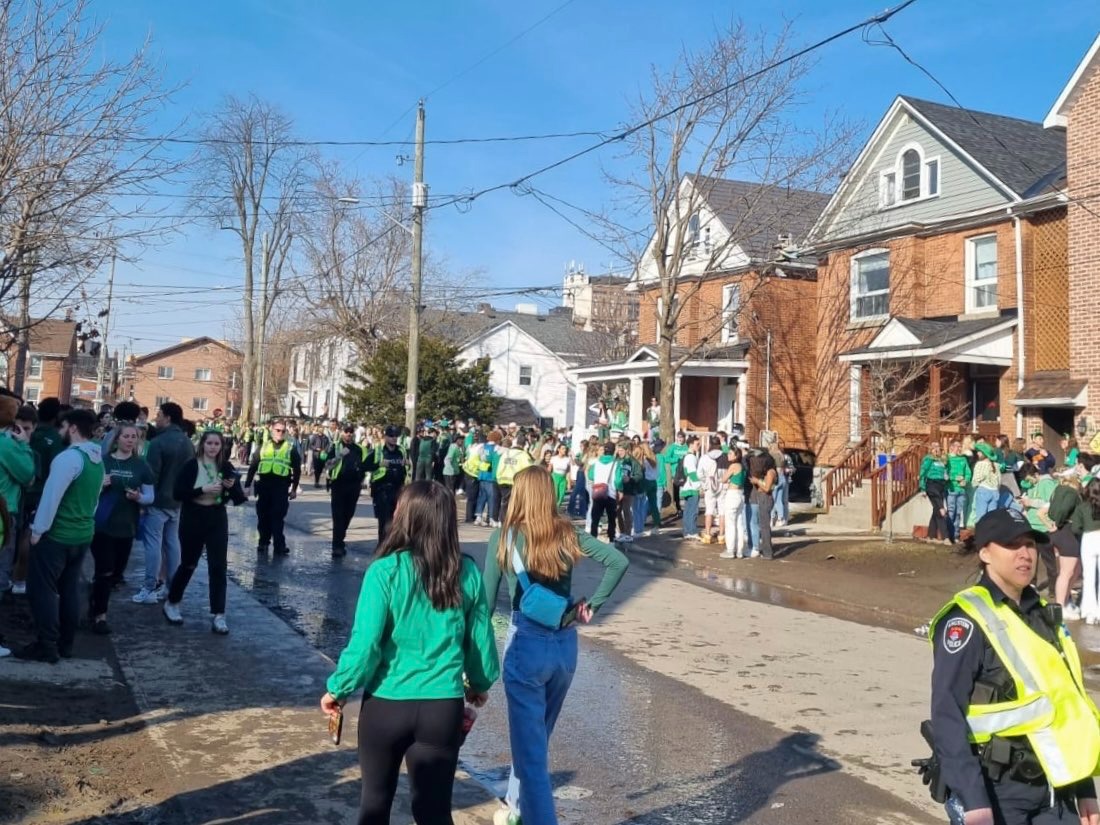 Hundreds of students wearing green celebrating St. Patrick's Day in Kingston, Ontario where Covid-19 restrictions have been lifted.
The green clothes, green beer and clovers are back on the streets of Kingston, Ontario for the first time in two years. St Patrick's Day festivities stopped in 2020 at the start of the Covid-19 pandemic. But celebrations honouring one of the patron saints of Ireland are in full swing again.
Students hold parties in their front yards and rooftops, many of them singing with drinks in their hands.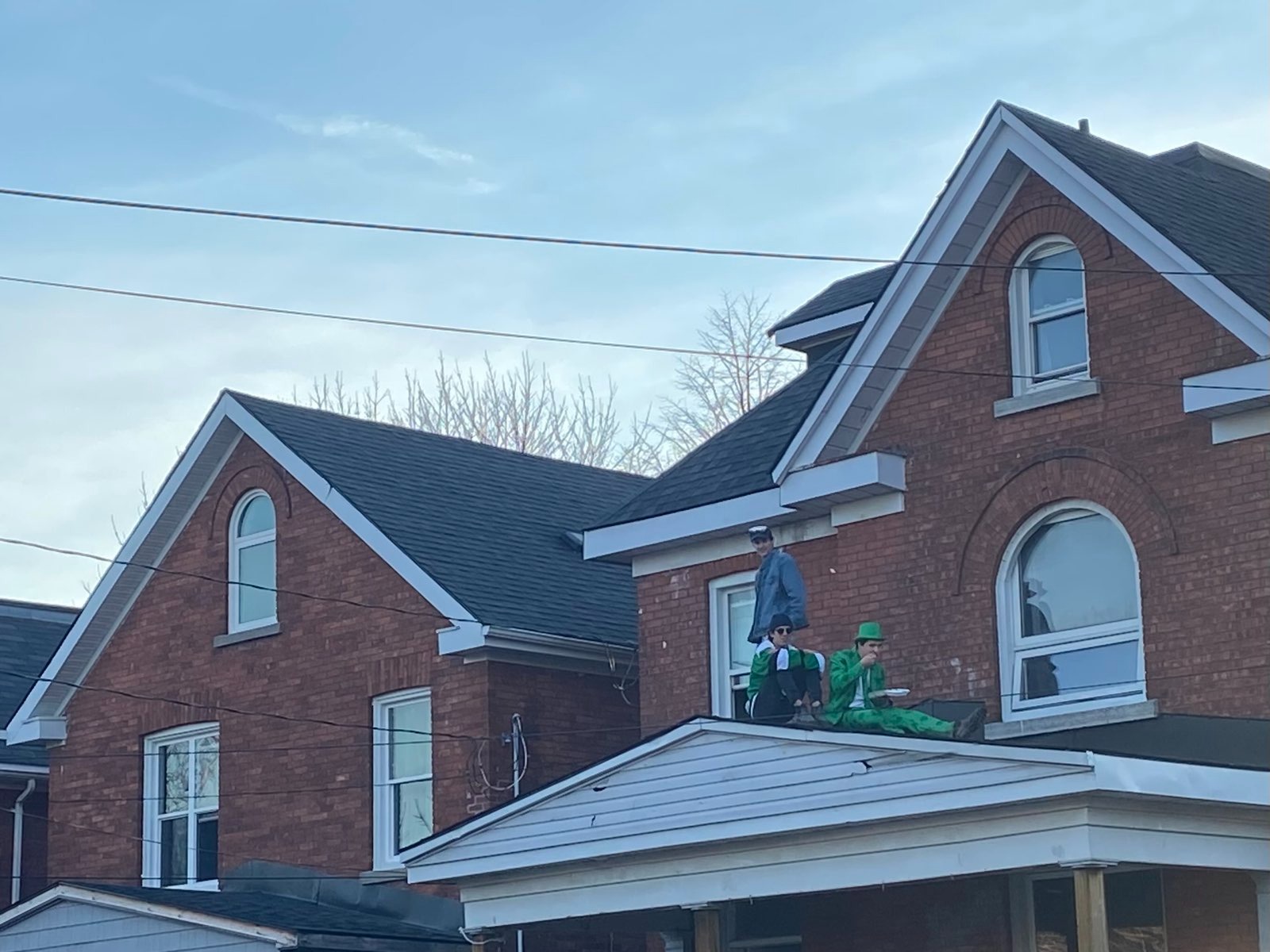 All this is possible because from March 14, social gathering in Ontario has been increased to 50 people indoors, with no limit outdoor. Capacity limits for bars and restaurants have also been removed. 
But the University District Safety Initiative is in effect, which means individuals could be fined up to CAD$2,000 or even face university disciplinary action for creating, hosting or participating in a "nuisance party" under the Student Conduct Code.
A Nuisance party includes undesirable behaviors such as excessive and disturbing noise, obstructing vehicular or pedestrian traffic, and illegally serving or selling alcoholic beverages and controlled substances.
Last year, Covid restrictions meant parties were limited to five people. Businesses serving alcoholic beverages had to close at 11 p.m. Singing, dancing and live music were also banned.
But now in 2022, students say they are happy to celebrate St.Patrick's day with fewer restrictions.
Cathy Chan, a student in Kingston got ready a few days ago by buying a green T-shirt and accessories.
"My friends and I are really excited about this. We haven't had a big party in a long time," she said.
Another student, Anna Morel, said she was going to a night club for the evening.
"The club just reopened this month, and we can't wait to enjoy our time there," she said.