Policy address 2022: Hong Kong to speed up the development of Northern Metropolis
By: Zimo ZHONG、Chengqi MO

Edited by: Kate Zhang

2022-10-19
Hong Kong is planning to push ahead with developing the Northern Metropolis area bordering mainland China, including by buying up all the land needed to develop the project within five years and moving 40% of the Queensway Government Offices that are currently in Admiralty to that location, according to Chief Executive John Lee Ka-chiu.
"The Northern Metropolis is the foothold for Hong Kong's strategic development as well as the new engine for Hong Kong to scale new heights," Lee said in his first policy address. "The current-term Government will take forward the development of the Northern Metropolis in full steam."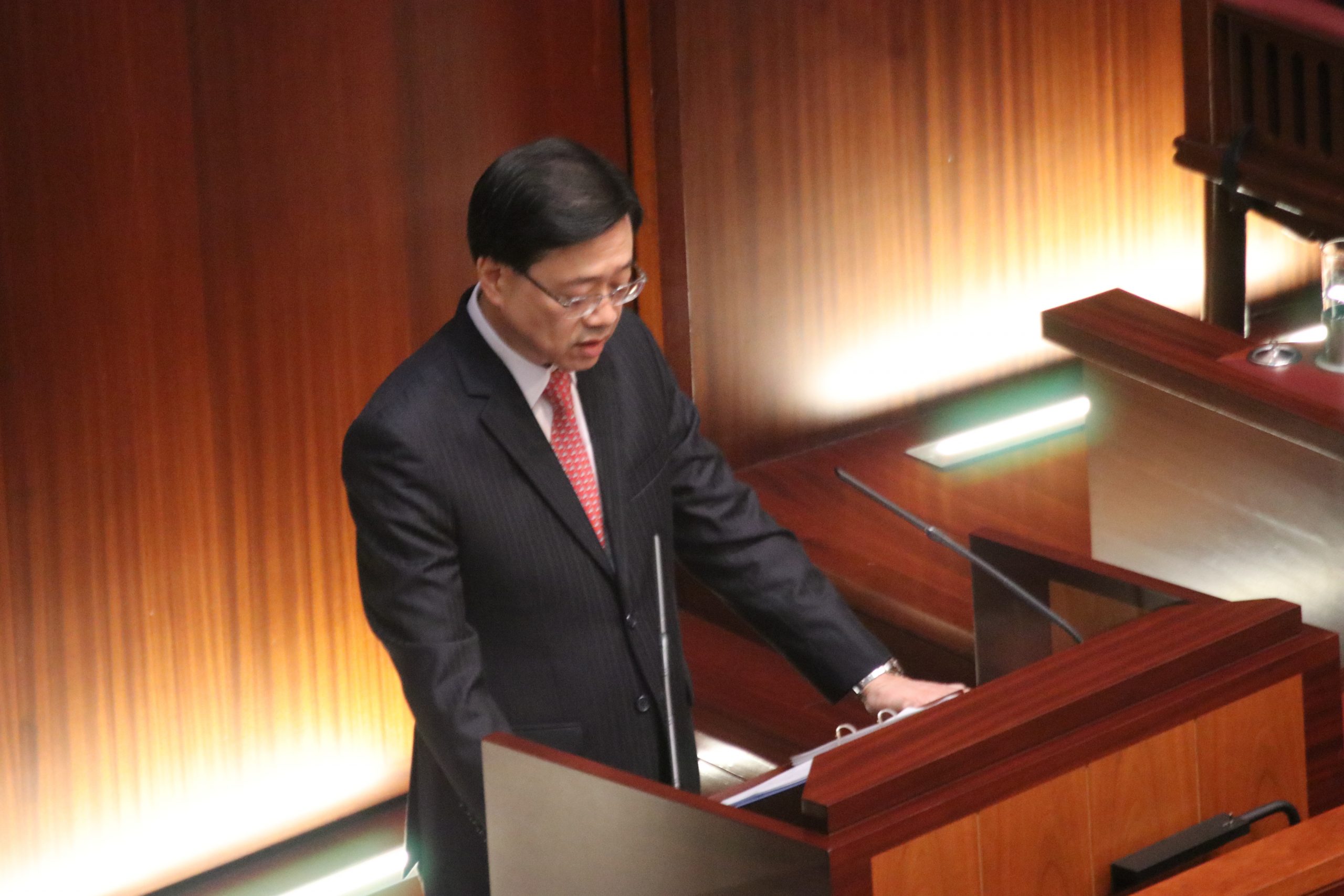 Former Chief Executive Carrie Lam first proposed the Northern Metropolis plan in last year's policy address. This 20-year plan aims to strengthen ties between Hong Kong and the mainland by developing a 30,000-hectare area covering Hong Kong's North District and the northern part of Yuen Long district.
Lee said he would personally lead a steering committee, which will be advised by a group of experts and stakeholders headed by Financial Secretary Paul Chan Mo-po, to oversee the development of the region.
The government plans to start land resumption procedures for all development projects within five years. The speed of each resumption session has been improved, and will cut the time it will take for the government to purchase the land in half. The goal is to acquire 40% of the new development land and build the new flats within 10 years.
To drive the development of various landmark facilities in culture, education, sports and hygiene, certain government offices will move to the Northern Metropolis. Almost 40% of government offices in Queensway will be relocated.
"Moving some government functions to a particular district can largely support the development of this area, attracting more people and promoting the improvement of facilities," said Gary Zhang Xinyu, the Legislative Council member for New Territories North. "Hong Kong government shows its confidence and determination in this way."
The Northern Metropolis aims to attract I&T companies. Lee said there are several buildings under construction in the Lok Ma Chau Loop in San Tin Technopole, and some of the Loop sites will be ready to attract investment next year.
Hao Xiaotian, chief technology officer of a local technology company, said he will not consider moving his office to the Northern Metropolis at this stage, as the government's plan is not mature enough.
"But I think the development of the Northern Metropolis will play a positive role in the northward extension of our company in the future," said Hao.
Leung Yuk-tung, 34, a research assistant in a university's traditional Chinese medicine department, expressed his concern about the development of the Northern Metropolis.
"This is a good chance for Hong Kong people (to have more work opportunities), but I'm worried whether the government will develop it as they promised," Leung said.