Ready for snakes? Hong Kongers bring pets reptiles to new countries
By: Zimo ZHONG、Yongyi CAO

Edited by: Karmen Li

2022-10-24
When Bonnie Kan, 24, moved from Hong Kong to Canada in July, she spent HK$70,000 to take her seven pet lizards, snakes and frogs with her. It took eight months to make the arrangements with a reptile shop that helped her relocate her pets.
Before boarding, the staff from the reptile shop put warmers between each plastic carrying box to maintain a constant temperature during the flight.
"The body temperature of my lizard dropped to 26 degree Celsius when I arrived in Canada. Lizards may get pneumonia if they catch a cold. Therefore, I think the first concern of moving them is temperature," Kan said.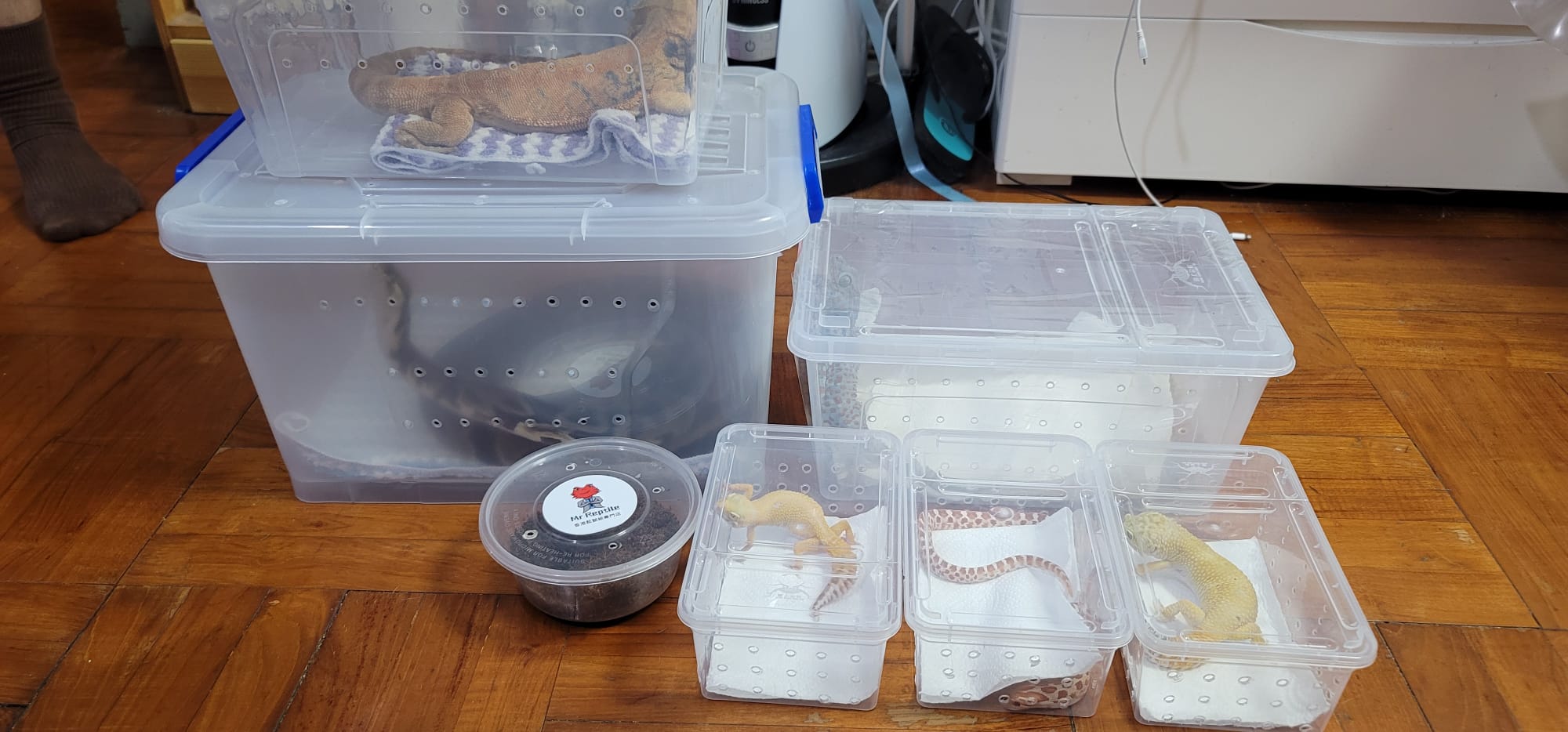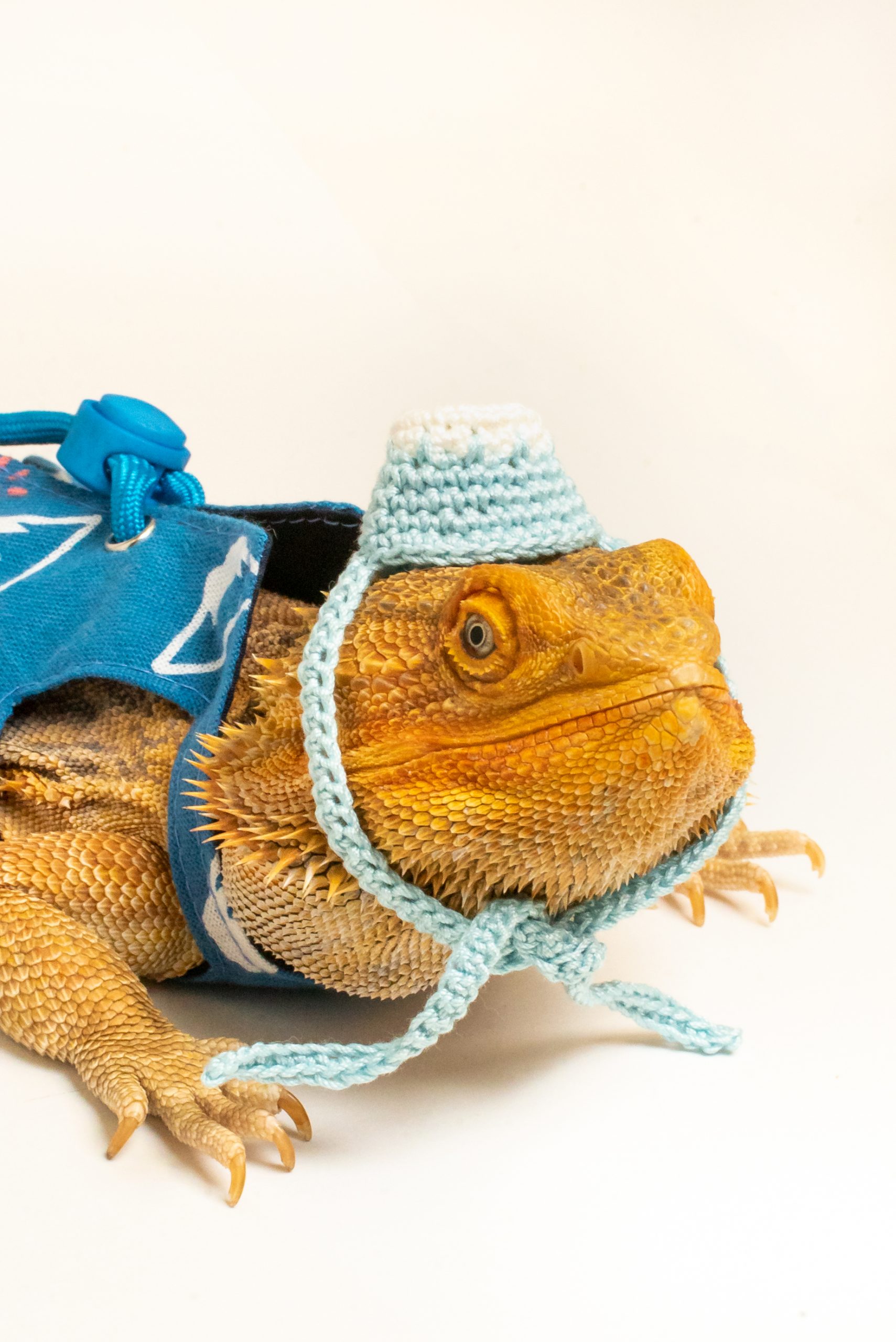 Last year, more than 113,000 residents left the city, according to government statistics, many of them with pets. The Agriculture, Fisheries and Conservation Department told The Young Reporter that the number of issued health certifications for pets that are needed when entering destination countries rose from 6,267 in 2021 to 9,622 permits as of August 2022.
Reptiles are harder to move than cats and dogs, as they are banned from entering some countries and some airlines do not accept them.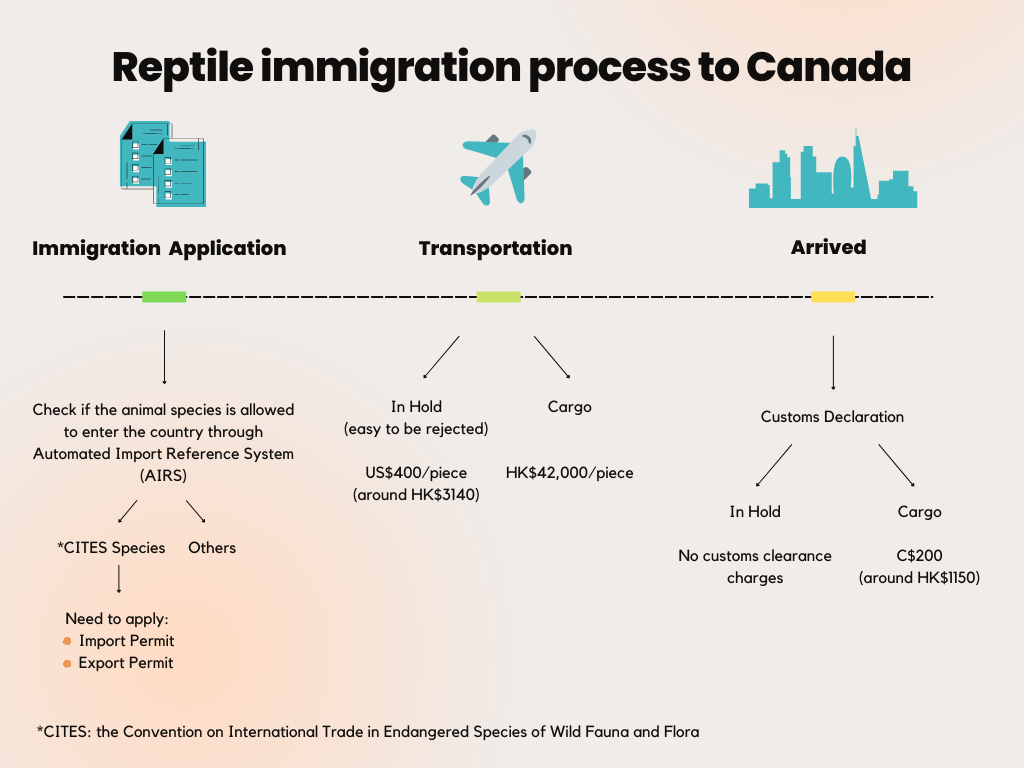 Kan, who ran a store selling hand-knitted clothing items for reptiles in Hong Kong, said her pets were the most important priority in considering which country she would move to. Some countries like Australia ban the import of pet reptiles to prevent bringing any exotic diseases to the local habitat. She eventually settled on Canada, which allows reptiles.
If a pet falls under one of the more than 38,700 species protected by the Convention on International Trade in Endangered Species of Wild Fauna and Flora, then a permit is needed. Kan got the permits from the AFCD for her two endangered reptiles, the Tokay Gecko and the Ball Python.
"After hearing about an owner who successfully moved to Vancouver with his gecko in cargo last year, I emailed Cathay Pacific to apply for my seven reptiles to travel in cargo," said Kan.
Though reptiles are not on the embargo list for live animals on the website of Cathay Pacific, the airline rejected her application, Kan said. She was eventually able to book tickets on Cathay Pacific, as the reptile shop she hired had a business certificate to trasnport reptiles in cargo. But individuals are still not able to transport reptiles on the airline.
Orange Lau, 36, also immigrated to Canada this year with his African Spurred Tortoise named Buji. He adopted Buji from his friend four years ago.
"I raised him from 200g to 12kg. He sleeps with me at night, and I walk him everyday. Buji has become an indispensable member of my family," Lau said.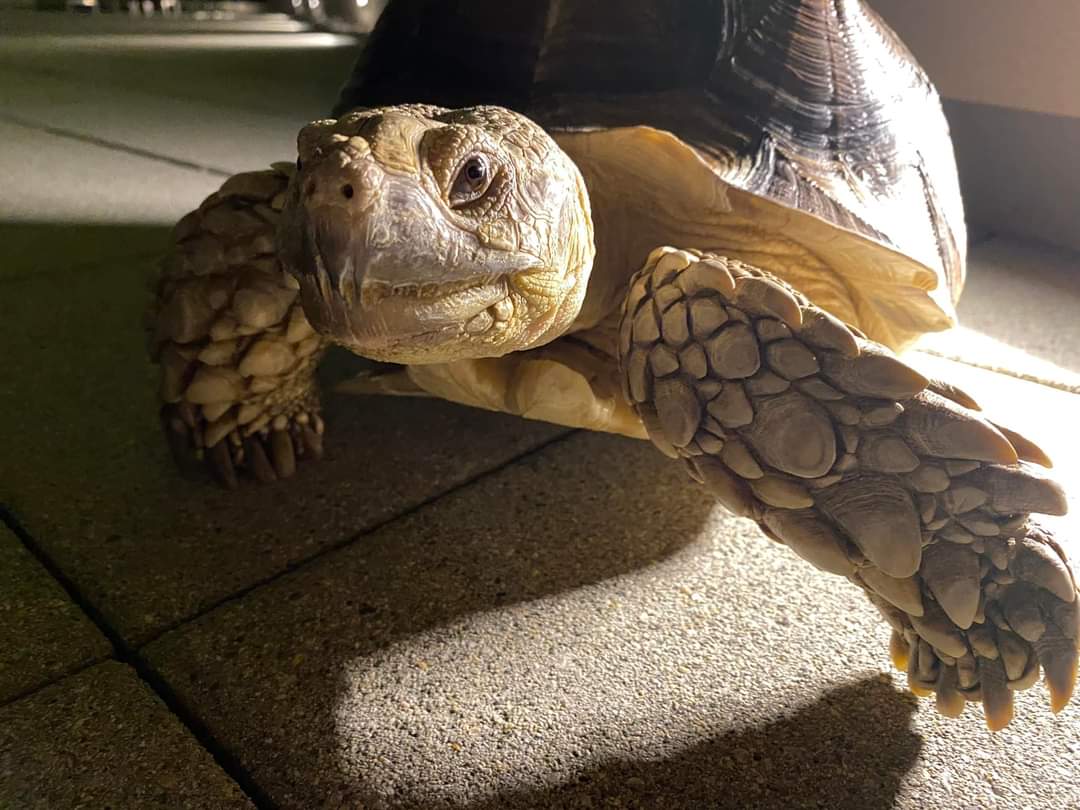 Lau said it took a lot of time to find relevant information on reptile emmigration. After moving to Canada, he started a Facebook account to share his successful experience immigrating reptiles, including a video explaining how to "do-it-yourself" with a tortoise.
"I hope this information can help more owners who want to emigrate with their reptile pets. Everyone can share and help each other," said Lau.
Regan Wan, project manager of Pet Holiday, a local pet immigration company that has handled over 1,000 cases, said that 90% of the pet immigration cases they handled were dogs and cats, 10% were birds and 10% were reptiles.
"We receive roughly 20 inquiries from pet owners asking about pet immigration everyday, but nearly half of them gave up because of high fees, complicated procedural problems or other reasons," he said.
Pet immigration company Dog Express charges between HK$4,500 and HK$28,000 for helping the animals with health checks, preparation, handouts of immigration documents and pet flight tickets. For private jets, the cost can be up to HK$200,000.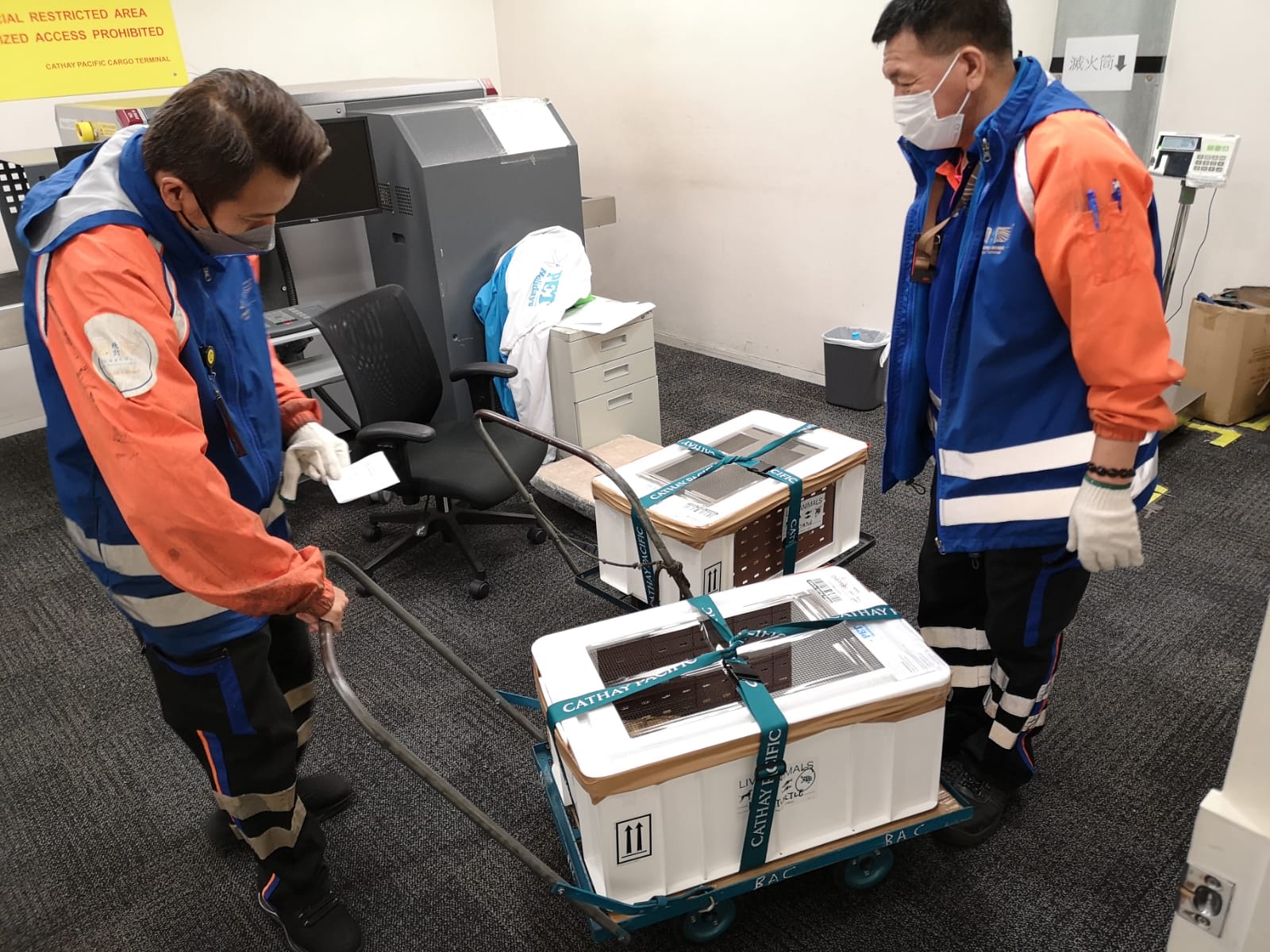 "Many pet owners treat their pets as family members and are determined to emigrate with them at any cost, which impresses me," said Wan.
He once helped a client send his 17-year-old dog to Ireland. The dog couldn't walk and could barely hear any sounds. "The owner insisted on bringing it and she booked a private jet which cost her HK$500,000 in total," Wan said.
"The dog died shortly after emigrating to Ireland, but her owner didn't regret it and felt it was well worth accompanying her till the end of her life," he added.
The Consumer Council reminded pet owners that a long flight may exacerbate the poor health condition of their older pets, especially those with medical problems such as heart issues.
Hong Kong airlines planned only 592 departures for the entire month of February compared to more than 14,000 departures per month before the pandemic, according to statistics from Cirium, an aviation analytics company. This is the lowest level since August 2003.
"Some airlines haven't taken animals for three years, such as United Airlines. Pet cargo isn't their main way of making money," said Eric Lau, the manager of Pet Movers HK, a company with over 20 years of pet immigration experience. 
He said unlike transporting products, the airlines have to arrange flight attendants to check the pets in live animal cargo regularly. They need to maintain the air conditioning between 23 degrees and  25 degree Celsius and track barometric pressure.
"There are cases that pets with disease or that are too old, die while waiting for an airline ticket or a document approval, and eventually, we can only help transport their ashes to our client," Lau said.
Some owners abandon their pets when they leave "One-third of the 400 pets adopted by us were abandoned because their owners emigrated," said Kestrel Lam, Director of the Hong Kong Society of Herpetology Foundation, a charity that aims to prevent animal cruelty, especially for amphibians and reptiles.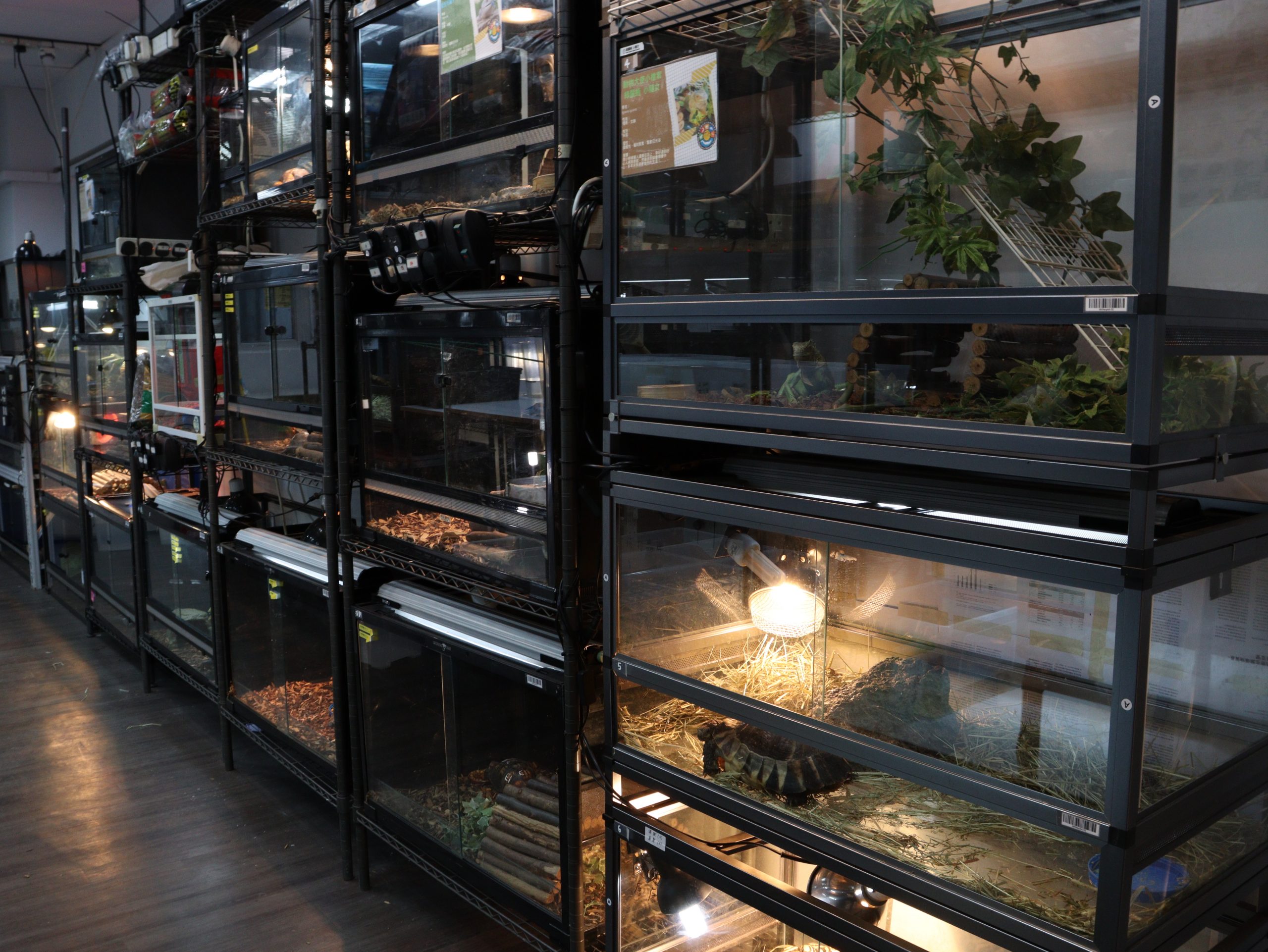 "Reptile owners abandon their pets such as pets like the Brazilian tortoise that are listed as invasive species by many countries," Lam said. 
Brazilian tortoises are banned from entering the United Kingdom, according to Invasive Alien Species of Union concern,
The Hong Kong Sliders Immigrate To Grate Britain Concern Group, which fights for immigration with Brazilian tortoises to the UK, emailed the UK CITES Management Authority regarding the ban of Brazilian tortoises. The authority replied that escaped or released Brazilian tortoise may eat native flora or fauna which can cause damage to the local ecosystem.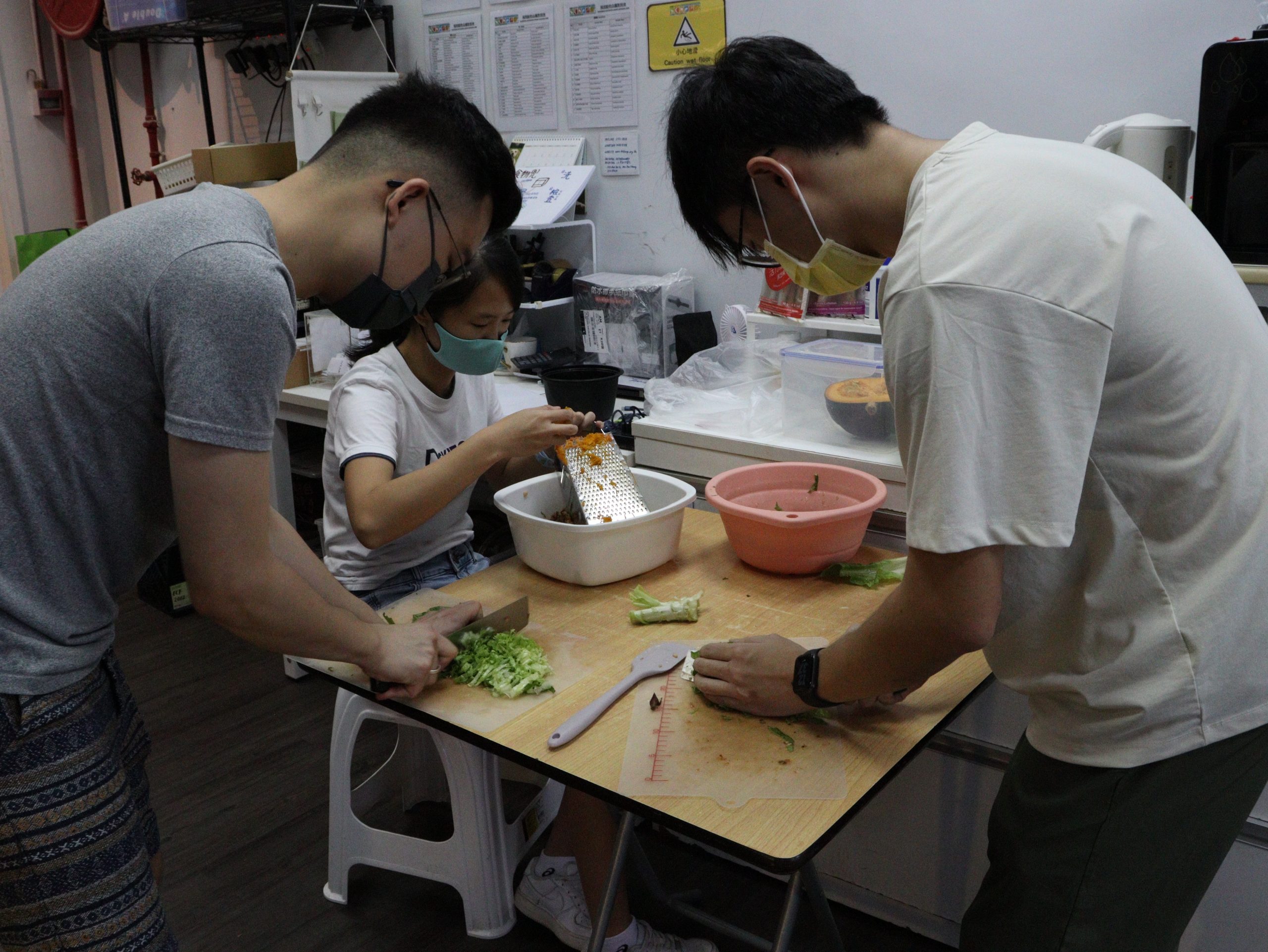 The abandoned reptiles are mostly in good health and will be adopted soon, Lam said.  In the adoption center of the HKHerp, about 10 reptile pets are adopted by new owners every week.
 "We should not treat reptiles as goods but as life,we are responsible for them," Lam said.