New LeaveHomeSafe arrangement disturb residential students
By: Bella Ding

Edited by: Jayde Cheung

2022-10-11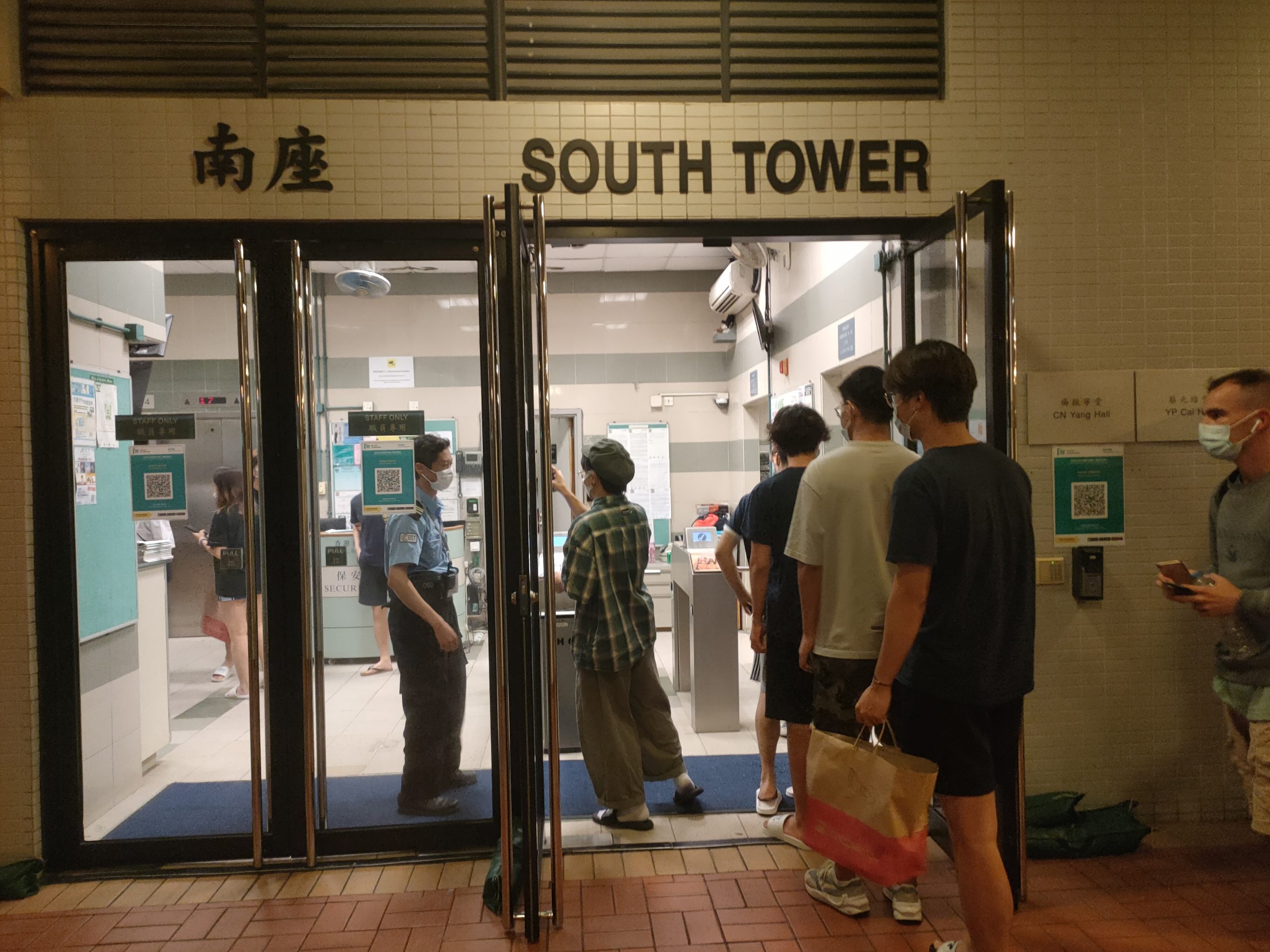 More than 20 students queue up at the residential halls after Hong Kong Baptist University requires the LeaveHomeSafe mobile app, while lifting all other registration requirements and to set foot in the school.  
Starting from Oct 8, students and staff need to scan the LeaveHomeSafe QR code before entering the university, according to the school's internal email delivered last Monday. 
The new arrangement replaced the identity verification and health declaration that was used since the start of the pandemic. Vaccination requirement is lifted to attend face-to-face lessons, despite special premises including sport facilities and restaurants.
The undergraduate housings firstly started the LeaveHomeSafe system last Friday, together with the existing identity verification system. Only blue code holders are permitted to the hall.
"Last time I spent around 15 minutes to get in and then waiting for the elevator for an even longer time," said Yernar Baltabay, a hall resident. " People are forced to huddle together."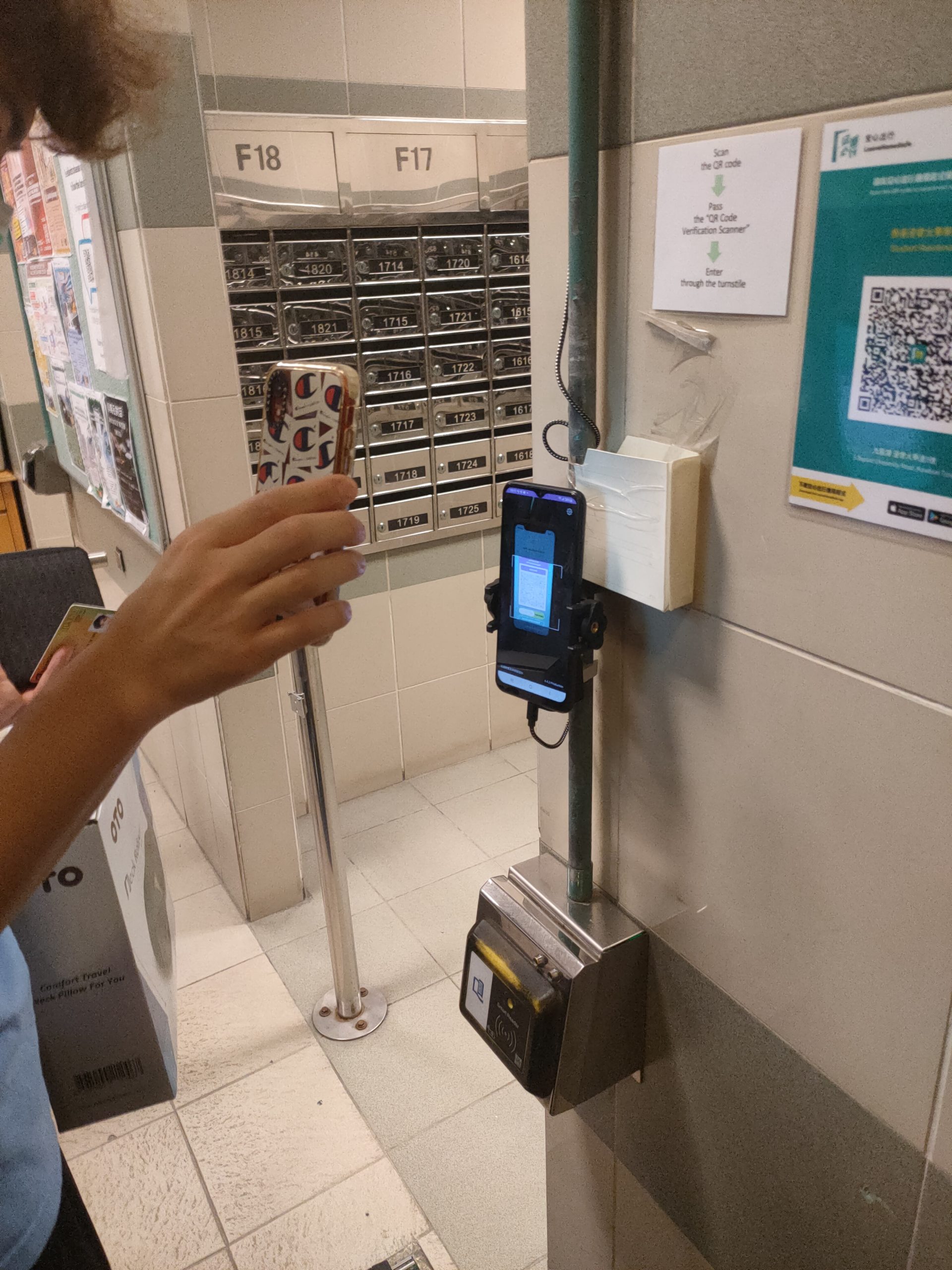 The undergraduate halls offer 1,770 residences for full-time students. Residents have to record their entrance to the hall by scanning the LeaveHomeSafe QR code, and scan the vaccine pass by a mobile phone app at an appropriate distance and angle.
The mobile phone cannot detect vaccine passes sometimes, according to Freya Chan, a hall resident. "Usually you will spend a long time getting the machine to read your QR code. If you move slowly, the queue will start behind you. That is extremely embarrassing," she said.
If the scanning does not work, students need to show their vaccine records to security guards in the hall for confirmation.
"We are willing to better serve students using this system, but we now spend more time and energy checking the Vaccine Pass in person, because the machine is not working well," said the security guard Chan Chung, who is responsible for manual vaccine pass checks in the hall residence. 
The university did not answer an email inquiry by The Young Reporter about how to improve the efficiency of this new policy in halls by the time the article was published. 
Ng Cai Ern, another hall resident, calls for restoration of the health declaration system. "I used to feel annoyed using health declarations, but I am not now since we are adopting a more troublesome one," she said.