Foreign Domestic Helpers Under Stress Despite Wage Increase
By: Dhuha AL-ZAIDI

Edited by: Jayde Cheung

2022-10-11
A regular afternoon for some might be spent catching up on errands or perhaps relaxing with the family. At Tamar Park, 14 domestic helpers are working up a sweat under the instruction of 32-year-old personal trainer, Walter Vaz. 
He has been offering the fitness classes for free since Oct 2 as a way of giving back to the community. "To me, the helpers are the core of Hong Kong. It is unfair that they don't even make a lot of money, or they can't get access to many things. Fitness is about feeling stronger and more confident. This is what I'm trying to bring to people," he said. 
Among almost 340,000 of them as of June, according to the Hong Kong Free Press, their minimum wage stood at HK$4,630. Approximately 53% are from the Philippines and another 44% percent from Indonesia. The remainder also come from Thailand, Sri Lanka and Nepal, the Hong Kong Immigration Department reports. Most of them work six days a week, or even more, cleaning their employers' homes, caring for their children or elderly grandparents. During the pandemic, many helpers have not been able to join their friends on their days off and so adding to the pressure they are under, sometimes at the expense of their mental health.   
Helper Choice, a foreign domestic helpers employment agency, reported that during the 5th wave of the pandemic this year, 39.6% of domestic helpers felt unhappy about their life, with 22.2% needing emotional support during the pandemic, while over two-thirds fretted over financial issues.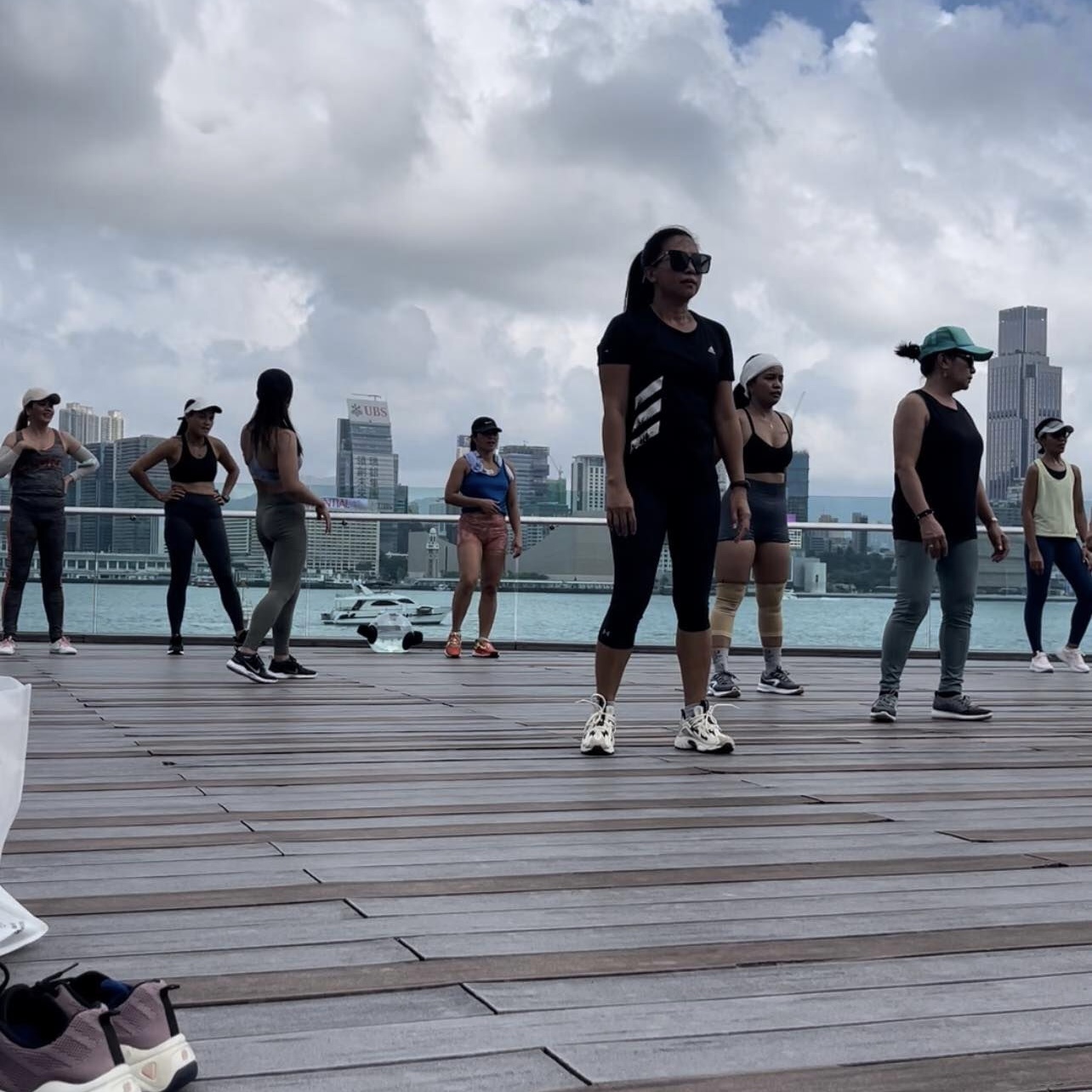 Mercylinda Felimon, 45, is a full-time domestic helper from the Philippines. She was looking forward to Walter's class on Sunday because she thought it might support her mental health. 
"If I can get an activity for free, I'd rather take that because I can save that money and send it to my family in the Philippines," she said. 
The minimum wage for foreign domestic helpers was last adjusted more than three years ago. The helpers have been making HK$178 for an eight-hour shift. That's nearly two times below the minimum wage of HK$37.5 for other workers in Hong Kong. 
Last month, the Hong Kong government approved an increase of the minimum wage for foreign domestic workers from Oct 1 by HK$100 to HK$4,730. Their minimum food allowance is also raised by HK$23 to HK$1,196 per month. 
Felimon is already making more than the minimum wage.  "A HK$100 increase within three years is too low. I don't think you can even afford to buy the food you like if you're working on minimum wage. You can't afford anything actually," she said.  
"Domestic helpers are here to work, but we also want a happy life," Felimon added. 
Manisha Wijesinghe is the Executive Director at HELP for Domestic Workers, a non-governmental organisation that provides legal support for domestic helpers. She said the wage increase is too small for such an expensive city. She welcomed the increase but said it is insufficient for workers who have to repay debt and agency fees, as well as send money back to their families.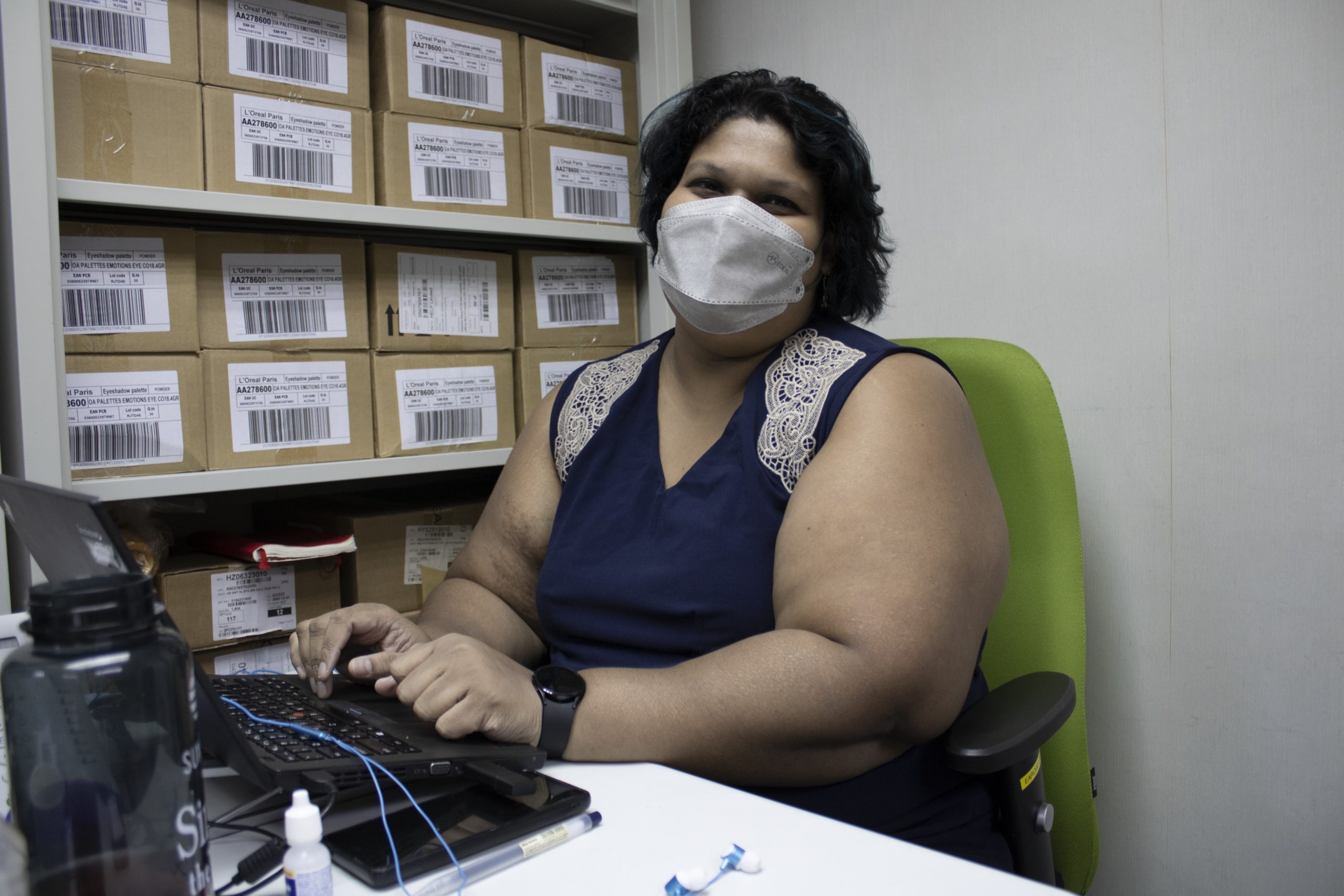 Enrich HK, a non-governmental organisation which provides financial advice for domestic workers, also found that from May 16 to June 10, 2021, 34% of 814 domestic workers reported paying between HK$2,000 and HK$4,000 in monthly debt repayments. "What we see is that a lot of workers don't have a lot of disposable income at the end of these expenses. Some have no money," said Wijesinghe.  
Help for Domestic Workers have been offering mental health services to helpers in need. "There's a lot more that we can do, especially because a lot of services here are quite expensive if you're looking at getting mental health support," she said.  
The free leisure programmes give the helpers a sense of belonging. "A lot of the domestic workers that come here are away from their families, and there is a lot of isolation and a lack of community," she said. "It's not only about exercise enhancing mental health, but also mental health is improved by them having access to support and services."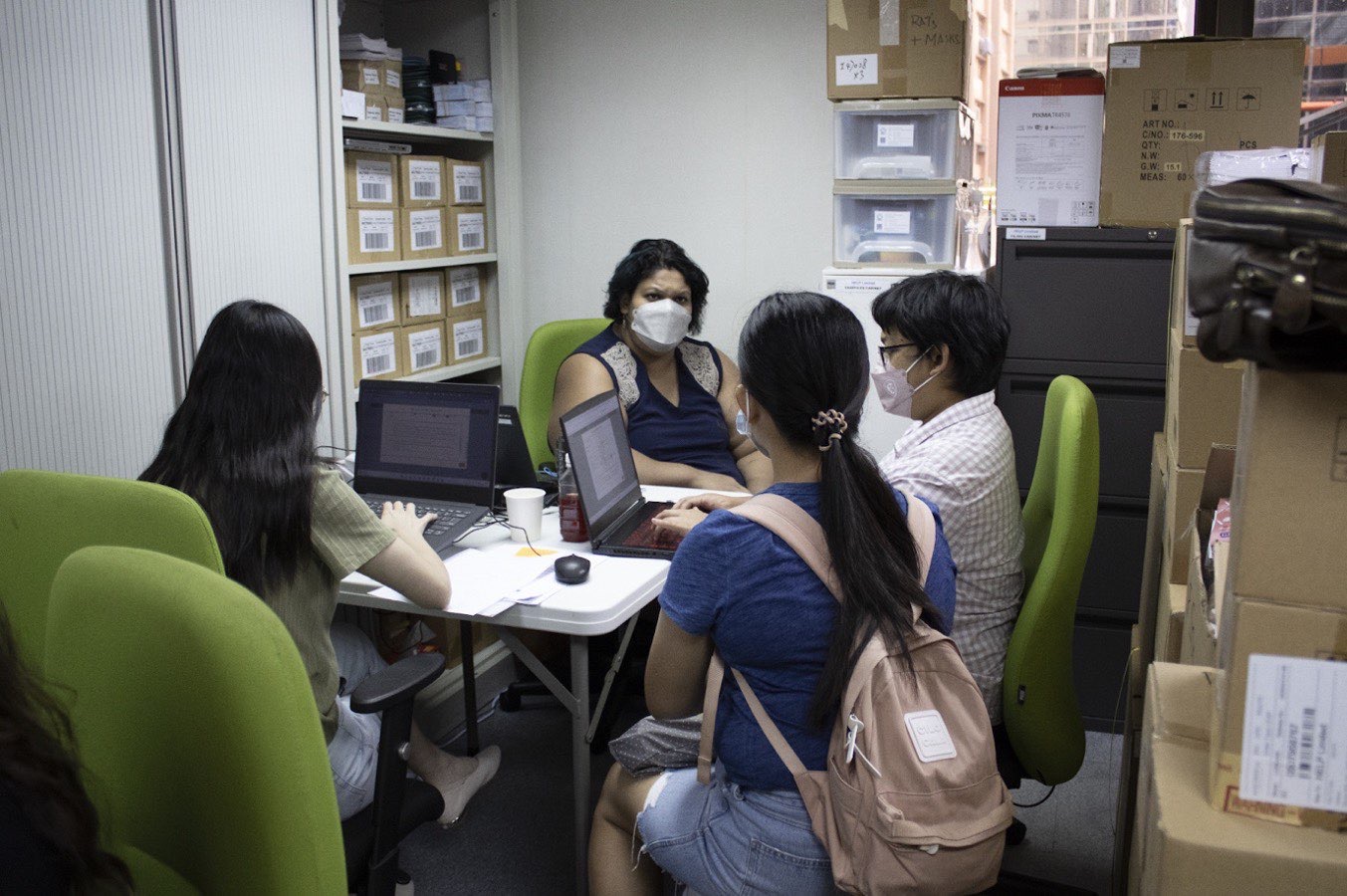 Felimon looks forward to her Sunday workouts at Tamar Park. Vaz has already completed two fitness courses and will keep supporting the domestic helpers. "They have family back home and want a better life. It doesn't hurt to do something like this, and I will keep this going for as long as possible," he said.  
"This kind of job doesn't require us to just be mentally strong, but you need to take care of your body. Exercising makes you feel calmer and stronger. It keeps you stay alive. Exercising will make all your worries go away", said Felimon. "To those domestic helpers, work is work, but we also need to take care of our body and mind."