Hong Kong's neon in new art form
By: Zimo ZHONG、Subin JO

Edited by: Kate Zhang、Ziyu Bruce Zhao

2022-12-05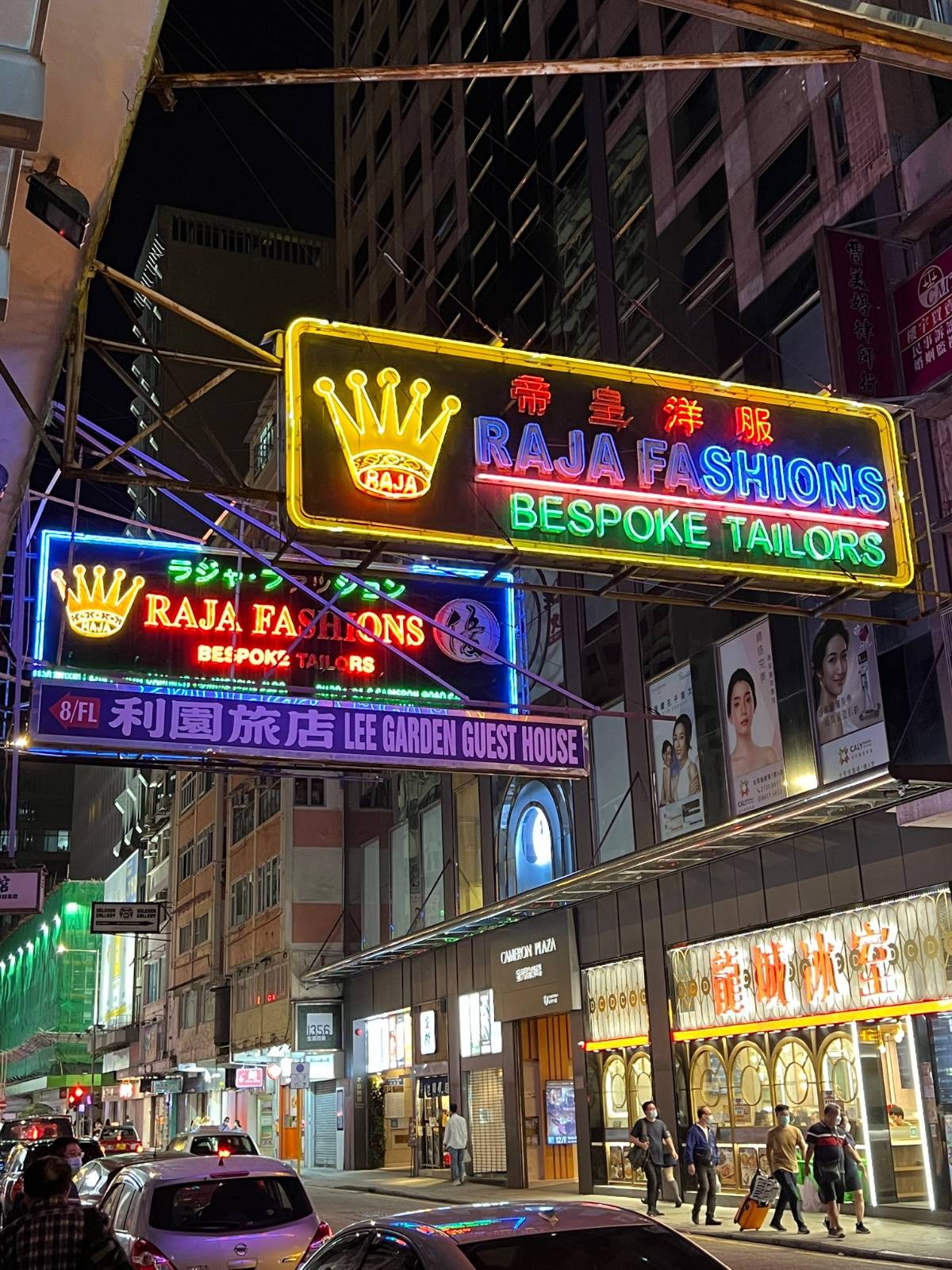 In a dark room, a woman lit a cigarette and opened a refrigerator. The door was wide open, a pure blue neon glow enveloping her. 
This is a classic scene from the 1988 movie As Tears Go By directed by iconic Hong Kong filmmaker Wong Kar-wai, who excelled in using the neon lights in Hong Kong films. 
Neon lights have long been a special feature of Hong Kong's nightscape. Tourist Oh Ae-ran, a Korean housewife, said one of the unforgettable sights of her Hong Kong trip was the numerous neon lights on Hong Kong's streets. 
"I was mesmerised by the neon colours that I had never seen in Korea," Oh said.
Another Korean traveller Kwack ho-wook said the neon lights in streets are an exclusive culture to Hong Kong. 
"I took many pictures of neon lights at Tsim Sha Tsui. In my view,  neon light makes Hong Kong's night streets more active," Kwack said.
But over the last decade, the city's iconic neon signs has been decreasing. Fewer and fewer companies are making them due to the emergence of LED lights, which are cheaper to run and come in more colours."
Thousands of neon signs that had been standing for decades were turned into illegal structures overnight in 2010 after the Building Department issued a Minor Works Control System, which requires sign boards not protrude more than 4.2 metres and be at least 3.5 metres above the ground. Media have reported that 90% of the city's major neon signs have disappeared in the past 20 years. The government Buildings Department has removed close to 7,000 "dangerous advertising signs," many of them neon, since 2014.
But as the number of signs decline for store fronts, Hong Kong's neon culture is shifting to art.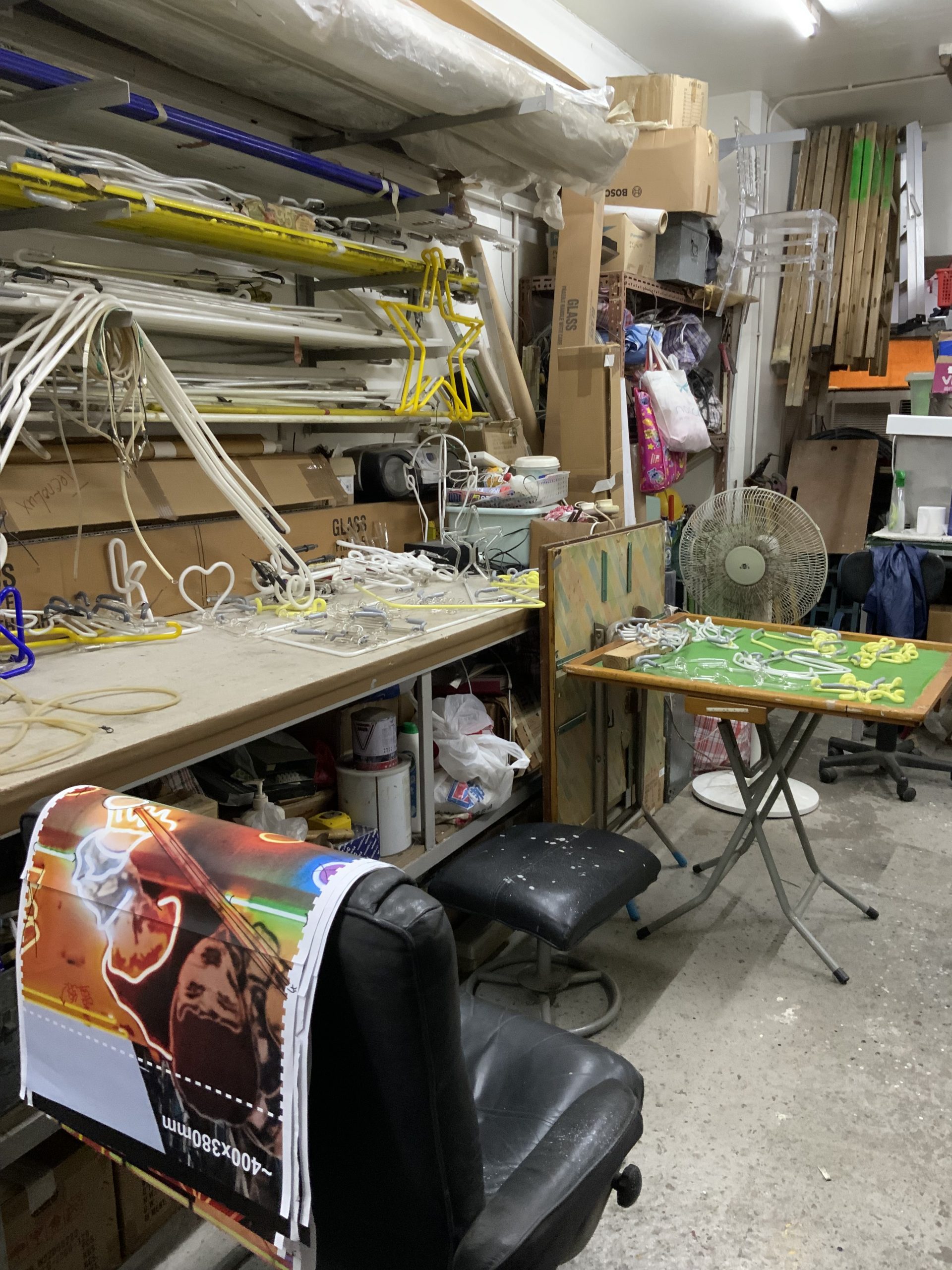 Wu Chi-kai, 55, is one of the last neon sign makers in the city who started making signs in the 1970s. His work includes the sky sphere that illuminates the roof of Langham Place and the triangular neon tubes on the walls of the Bank of China building on Hong Kong Island.
Wu said in the past, most of the orders were for store signs but now he has been working with more exhibitors, artists and designers over the past decade.
"It is much harder to make neon lights than before because many of them are indoor decorations, placed closer to people, and some of them can even be touched by hand," said Wu.
Wu also holds neon light making workshops for tourists and locals. 
"Compared to the past, neon lights now need to be made more delicate and avoid as many flaws and defects as possible," he said. 
When it comes to the future of neon lights, Wu isn't worried. 
"It is up to people whether they like neon lights or not. The only thing I can do is to make it as good as possible, make it beautiful, so that the people who own it can keep and appreciate it as an artwork," he said.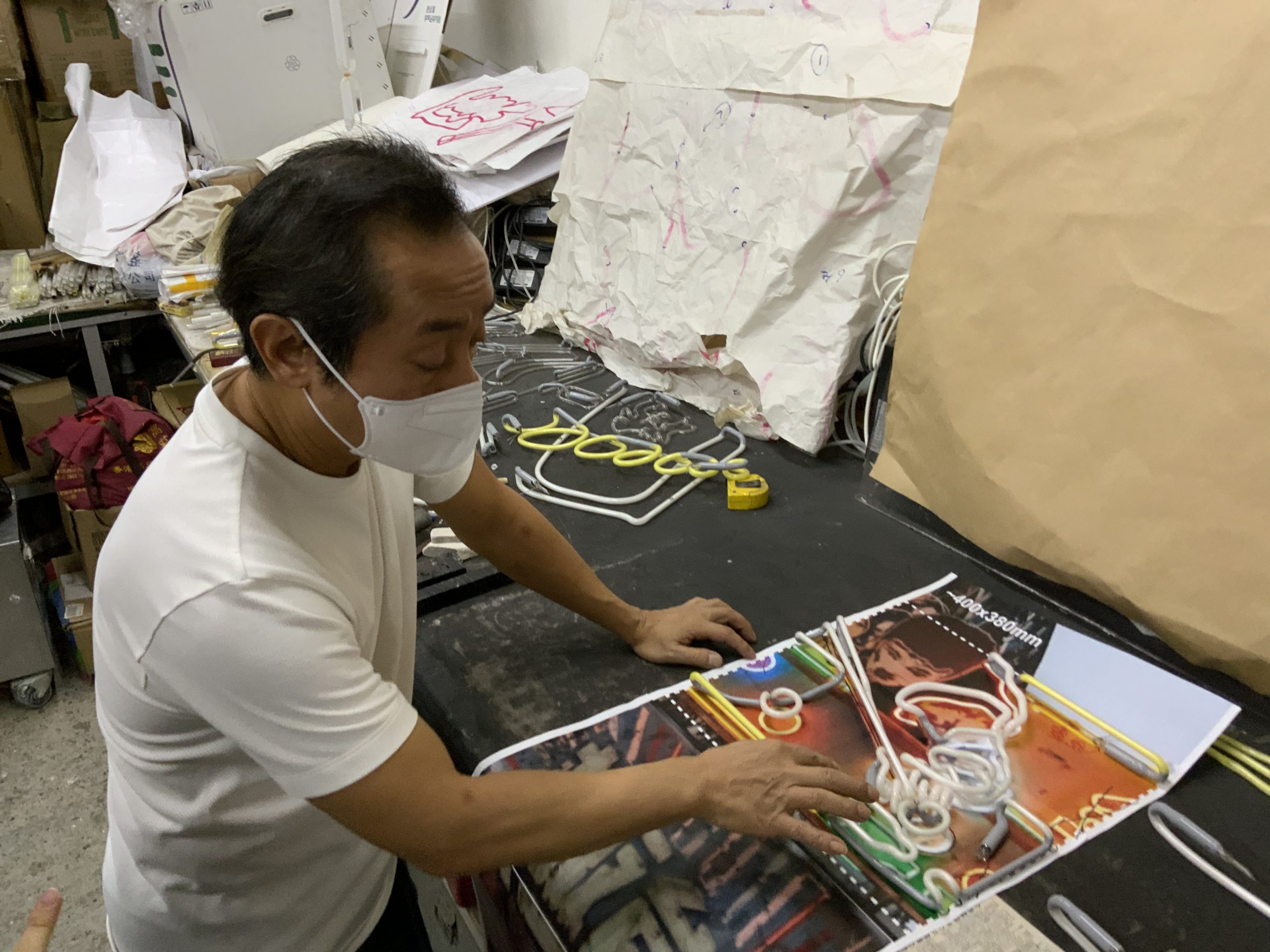 Hong Kong neon sign artist Karen Chan founded a local art design studio to nurture local crafts and artists in Hong Kong. The city lacks an organisation to support young neon artists, who could strengthen the city's neon culture, she said.
"It is not easy to do neon because it's very expensive," she said."I wanted to show the audience here the different potentials and possibilities," Chan said. I do think what makes Hong Kong unique is our street culture."
Since 2013, the M+ museum has been collecting neon signs from Hong Kong to preserve this disappearing Hong Kong icon, including Sammy's Kitchen's neon cow made in 1978 and a sign from Kai Kee Mahjong parlour from 1976.
"Neon is like a woman's lipstick. You put it on at night, you go out in a certain expanse, a certain space, a certain ambience, you glow," Christopher Doyle, a cinematographer best known for his work with Wong Kar-Wai on movies such as Chungking Express, said in an video documentary on neon lights produced by M+.