World Cup makes business better, pub owners say
By: Subin JO、Mei Ching LEE

Edited by: Nick Yang

2022-12-06
Two weeks after the beginning of the 2022 World Cup in Qatar, pubs in Hong Kong saw an increase in revenue during the world-class tournament.
The group stage of the game finished last Friday. As the competition heated up, The Young Reporter found the business of bars during the World Cup period has improved.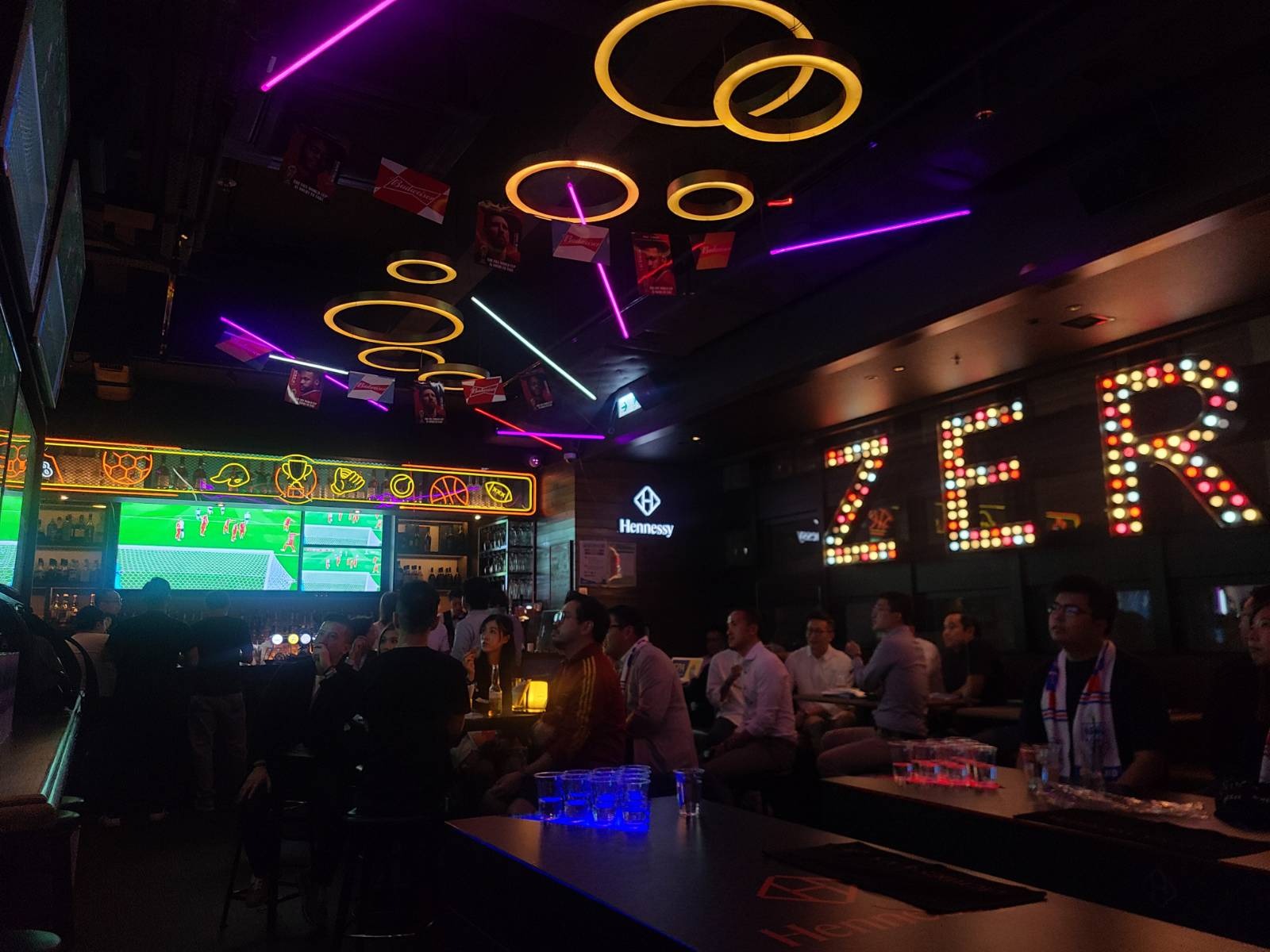 Lee Dong Baek, 49, a pub owner in Tsim Sha Tsui expected to produce 15% more profit than usual, according to the number of guests that have made reservations in advance during the tournament.
"Hong Kong is a global city,  the pub will be crowded throughout the World Cup season," he said.
Yoon Yong-ho, 58, the owner of a beer pub in Tsim Sha Tsui, which has been running for 11 years, said liquor sales have increased since the cup competition began as customers will "stay longer during the matches."
He added that patronage of large groups of customers is the major source of income during the World Cup.
Lee Myung-jin, 31, a football fan from South Korea, booked a pub with her co-workers three days ago to cheer for her home country. 
"If Korea wins today, I don't think spending money will be a waste," she said.
Chan Wai-ming, 21, one of the customers, also said that the atmosphere in the pub can stimulate his willingness to spend more money and time.
Yet, pub owners and customers are also facing restrictions despite the government scrapping the limitation on opening hours for dining premises on Nov. 3. Guests need to take rapid tests less than 24 hours before entry, and no more than six people can sit at one table.
Yoon said it was sad that he could not see more customers coming because of limitations on gathering.
The time difference also hinders a significant increase in the bar business, according to Jung Sung-jin, 52, the manager of a pub in Hung Hom.
Hong Kong time is five hours earlier than Qatar time. Going into the knockout stages, all matches start at 11 pm or 3 am Hong Kong time. 
"When sports events are held in countries with huge time differences, business is not good," he said. 
The pub trade is expected to increase by 20%-30 %, Ben Leung Lap-yan, charter president of the Licensed Bar and Club Association of Hong Kong, said in an interview with one local media outlet.
The cup final will be at 11 pm in Hong Kong, on Dec. 18.