Hong Kong pubs see slow start as football fans head to pubs to watch World Cup
By: Tsz In Warren LEUNG

Edited by: Gigi Chong

2022-11-24
Football lovers across Hong Kong returned to bars and restaurants to watch the game as the 2022 FIFA World Cup kicked off last Sunday, but some pubs didn't see much boost in business, despite authorities relaxing opening hours earlier this month.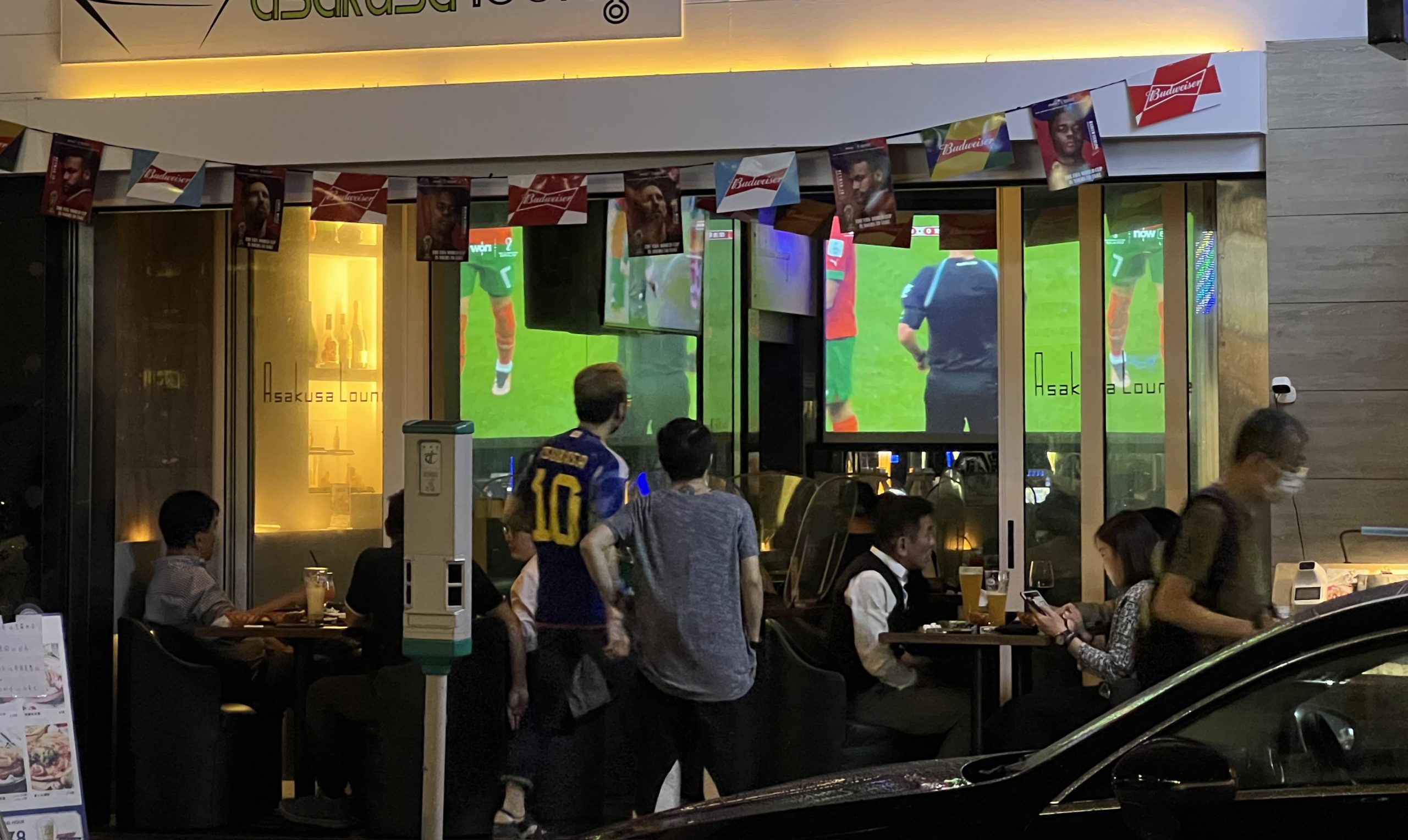 Many venues screening the matches expected crowds, particularly for the more popular matches, including Brazil, Germany, France and England.
However, Lan Kwai Fong, the city's entertainment district, was almost quiet when the match between England and Iran was aired on Monday at 9 pm, with only a handful of patrons watching the games.
Chu Ka-chun, 30, manager of The Derby Pub & Restaurants in Wan Chai, said the rapid test requirement has reduced customers' willingness to watch the game at bars and called the potential boost to business from the event "questionable".
However, Eddie Chan Ka-kin, 44, founder of Lockeroom Dining in Mong Kok, is optimistic and expects the tournament to bring up to 50% growth to his business.
"Around 60% to 70% of the tables have been reserved for matches between the "traditional powerhouses," Chan said.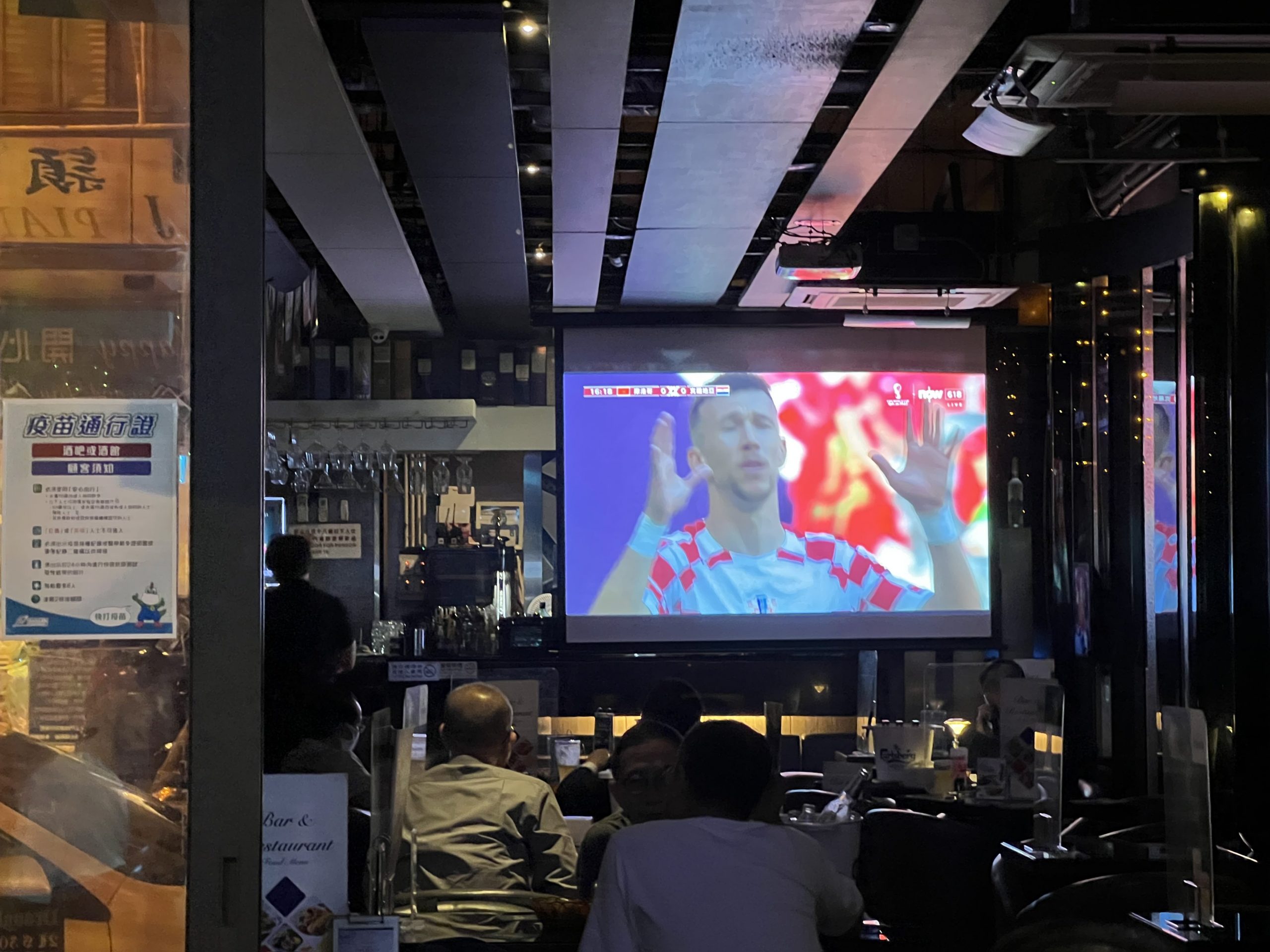 "It's dull to watch the football match alone at home. Watching football matches in pubs has a completely different atmosphere," said Jimmy Wong, a 60-year-old football enthusiast and a first-time visitor to Lan Kwai Fong to watch the tournament.
Daniel Wosner, another football lover who came to Lan Kwai Fong for the tournament, said he would continue to enjoy the remaining matches there because of the excitement brought by the extended bar opening hours.
This year's FIFA World Cup tournament will run for 28 days until Dec. 18.