Experts call sustainability for Hong Kong's F&B industry, but SMEs are struggling to practise
By: Yongyi CAO、Yuhe WANG

Edited by: REN Ziyi David

2022-11-24
Sustainability promotion faces challenges in Hong Kong's catering industry as small restaurants lack resources to implement it, said industry leaders in a panel discussion last Thursday.
Scholars and representatives from the sector in Hong Kong discussed the importance of the circular economy, a model that recycles and reuses materials or energy to tackle global environmental challenges such as climate change, waste and pollution, to Hong Kong's food and beverage industry.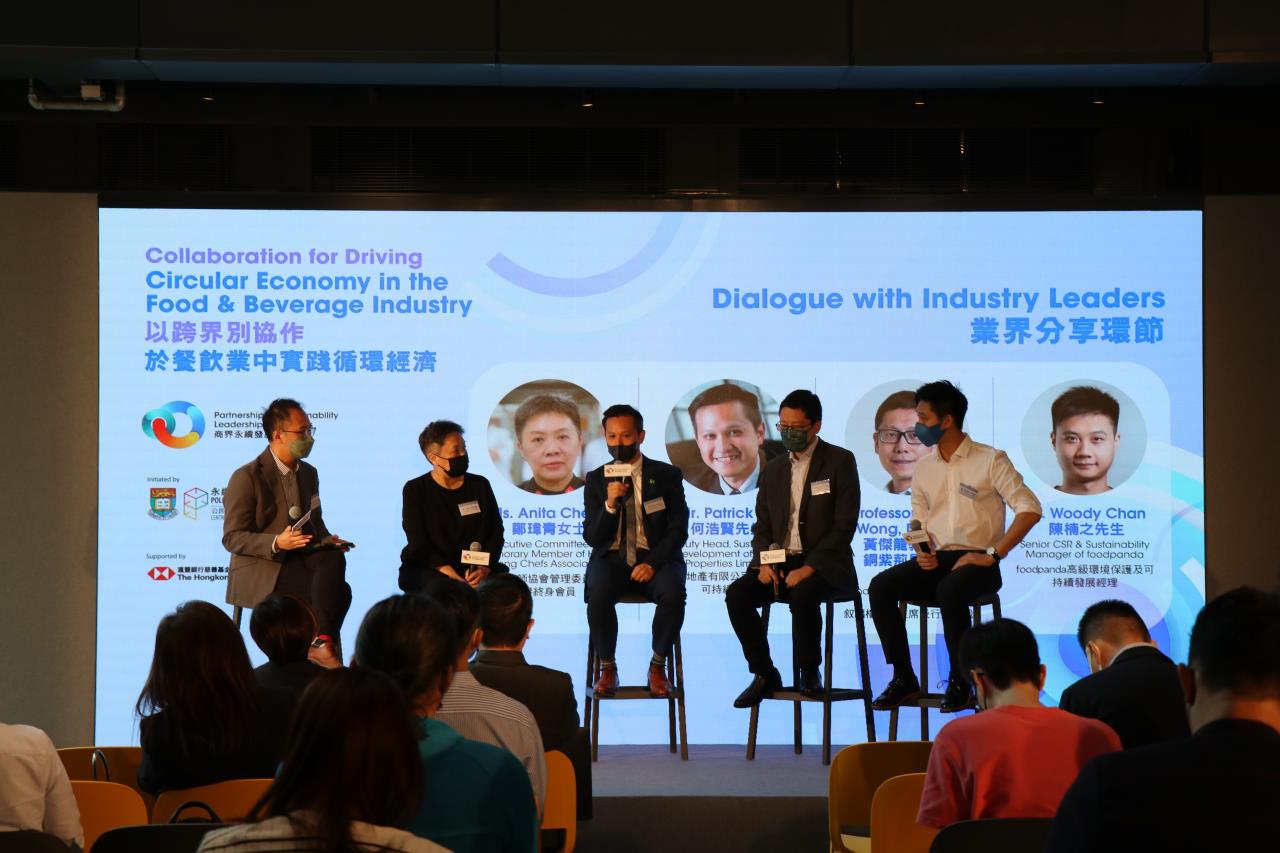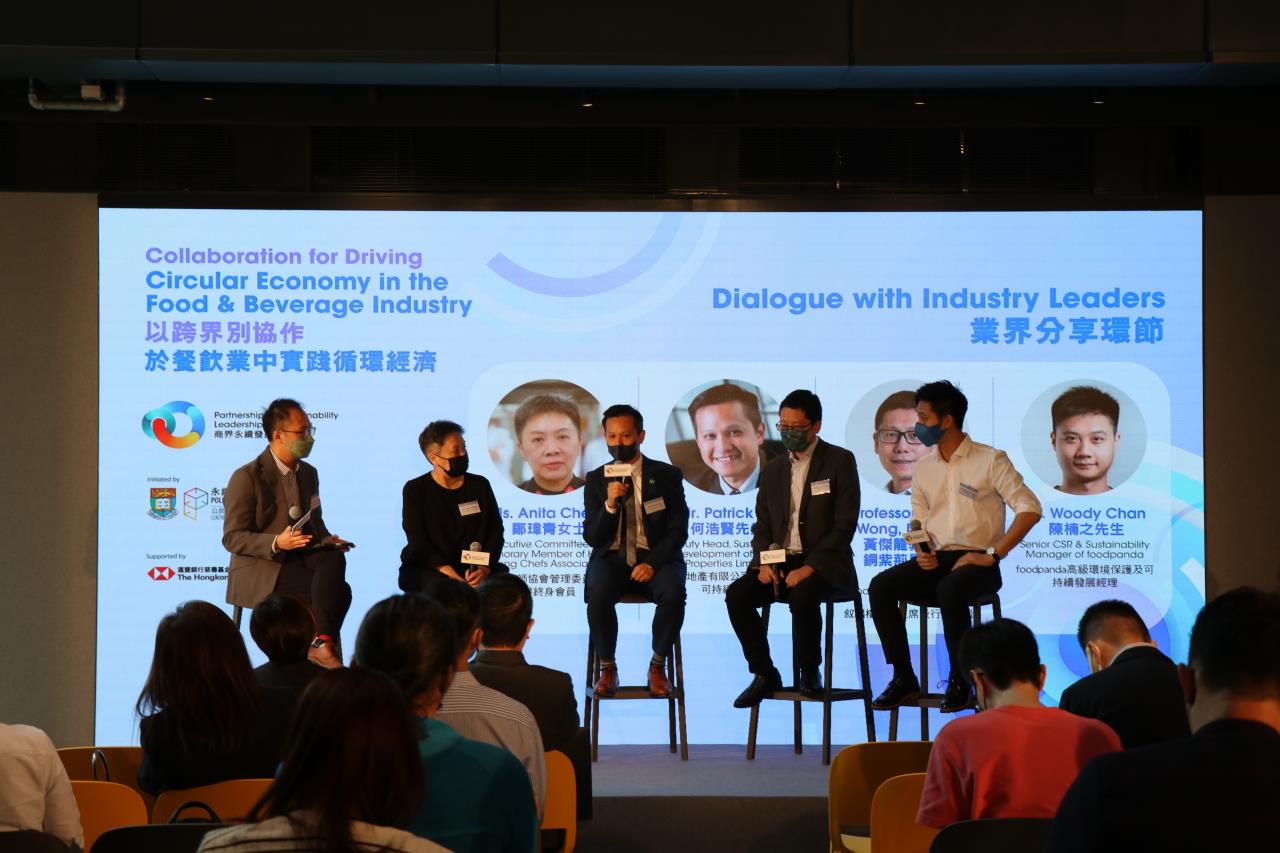 The food and beverage industry is one of the most wasteful industries in the city, regarding the amount of food waste and single-use plastic containers hander out every day. Kitchen waste accounts for 30% of Hong Kong's municipal solid waste, while plastic waste accounts for 21%, according to the Hong Kong Environmental Protection Department. 
And about 10% of plastic waste was plastic cutlery in 2019. In the plastic waste disposed of locally every day, 200 tonnes are plastic cutlery made of styrofoam and other plastics. 
"Hong Kong's traditional linear food system results in many recyclable resources being discharged or incinerated as waste. This pattern causes not only economic loss but also significant harm to the environment and public health," said Dr. Winne Law in the panel. She is the deputy director and principal lecturer at the Centre for Civil Society and Governance of the University of Hong Kong and has been teaching courses on sustainable development and environmental management.
However, panellists also admitted the difficulties, especially the high cost of achieving sustainability for small businesses.
"Many restaurants can't afford to pay the HK$ 7,000 per month for food waste disposal," said Nandine Maurellet, General manager of Business Diversification and Group General Counsel for The Hongkong and Shanghai Hotels, Limited. Food waste disposal can help develop circular economy in the F&B sector, by generating biogas for heating and cooking made from food waste.
Using recyclable materials is another approach to achieving the circular economy. However, it is not an easy way for peddlers to operate. 
Jeff Tsui, who owns a Thai cuisine restaurant in Kowloon city, said the cost of using recyclable materials in daily operation is too high.
"Recycling materials means an extra 30% cost," added Tsui, explaining that the demand for disposable tableware became inevitable due to the increase in takeout orders during the pandemic.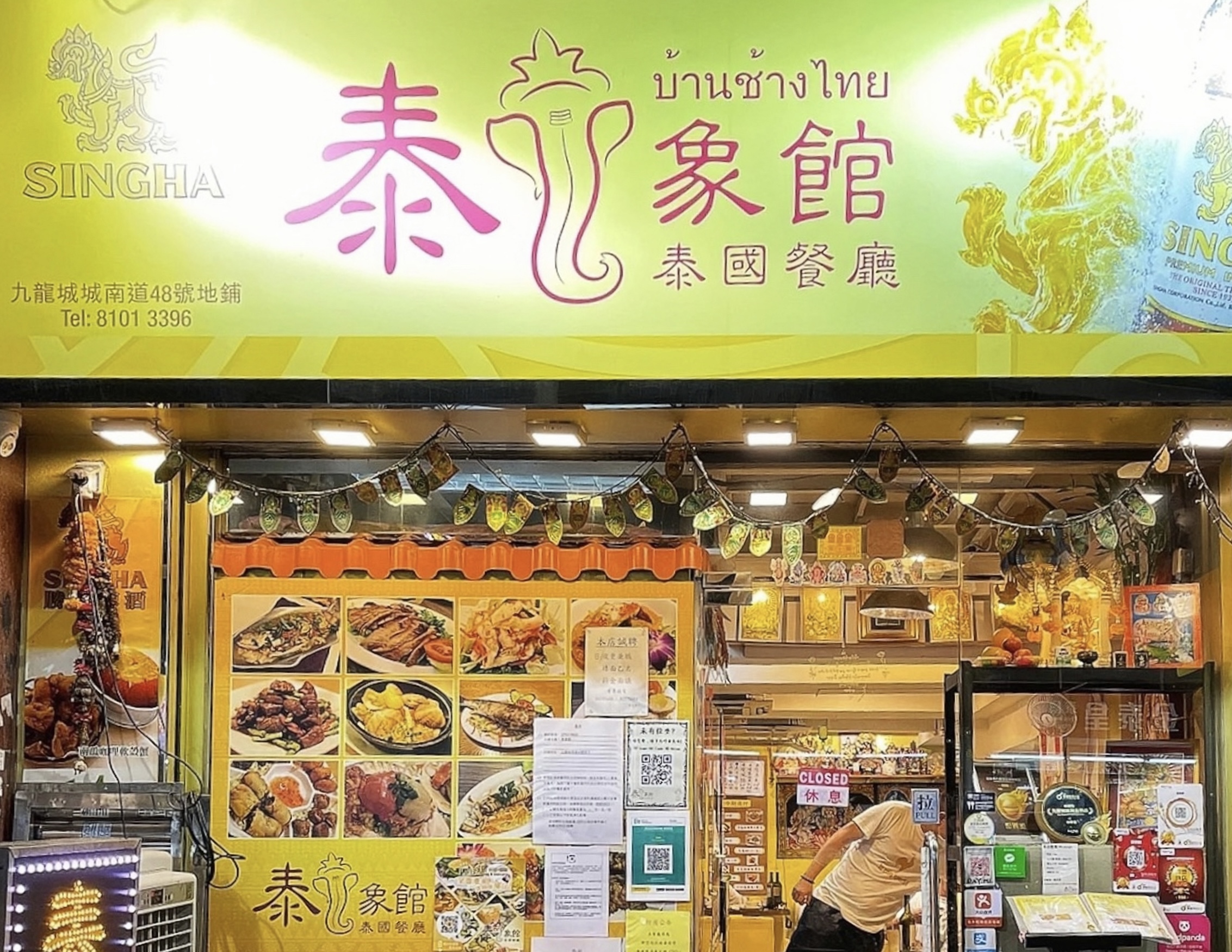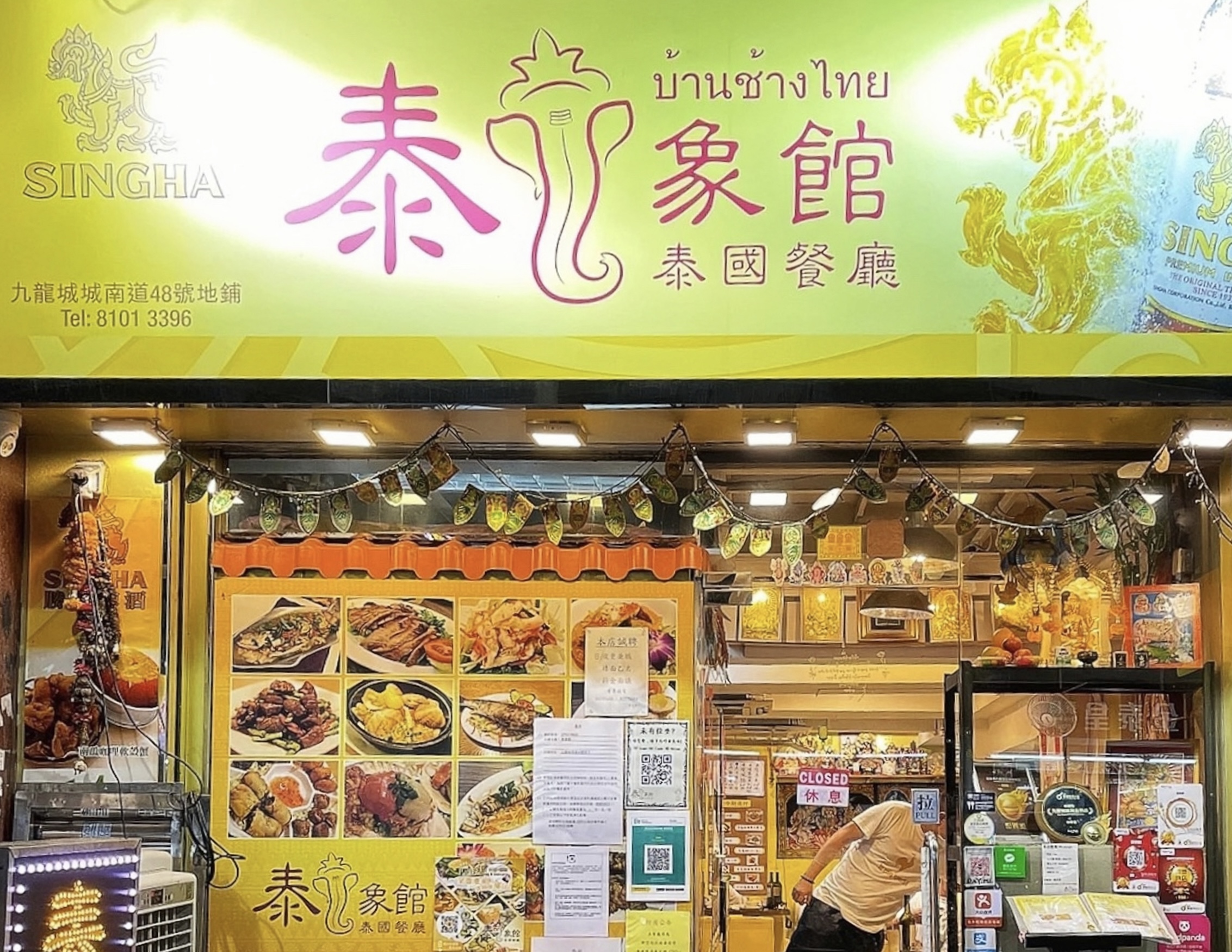 Patrick Ho, Deputy Head of Sustainable Development at Swire Properties Limited, said many restaurants lack the budget to upgrade to sustainable equipment in Thursday's panel.
But Some industry leaders said on Thursday that restaurants could contribute to the circular economy by doing smaller things, such as reminding the customers about food waste, and encouraging them to bring their own containers when ordering take-out.
"Small restaurants can encourage consumers to bring their own cutlery to reduce the use of disposable cutlery," said Anita Cheng from the Hong Kong Chefs Association. 
"They can also remind consumers if they order too much food and drink, which may lead to food waste to convey the concept of circular economy," she added.
Simon Wong, Chairperson and CEO of restaurant operator LH Group, said that restaurants could minimize the amount of food waste in their restaurants and use a scientific approach to use up every single ingredient, both to contribute to the circular economy and to reduce their own costs. 
Even though there are inevitable difficulties, panellists said the development of the circular economy in the restaurant industry is the general trend.
"The development of the circular economy in Hong Kong restaurants is a practice to cope with future development. Just try our best to do it, " said Ho.