New round of consumption vouchers and increased football betting tax centre Budget 2023's discussion
By: Nga Ying LAU

Edited by: Le Ha NGUYEN、Mei Ching LEE

2023-02-23
Hong Kong Financial Secretary Paul Chan Mo-po released the budget speech for fiscal 2023-24, the first under the administration of Chief Executive John Lee Ka-chiu, on Wednesday with major public concern surrounding the fresh round of consumption vouchers and raising the football betting duty of Hong Kong Jockey Club amid the government's deficit.
Eligible citizens will receive HK$5,000 electronic consumption vouchers in two instalments, HK$3,000 in April and the remaining in the middle of the year.
The amount of consumption vouchers is reduced from HK$10,000 due to an expected deficit of HK$140 billion in the financial year 2022-23, said Chan.
"HK$5,000 is the best we can do," said Chan when asked why the amount of this year's consumption voucher was lower than last year's during a press conference on Wednesday afternoon. 
Non-permanent residents who have come to Hong Kong through different admission schemes or to study will receive vouchers in half value, i.e. HK$2,500 in total.
But whether inbound persons admitted recently to the Top Talent Pass Scheme with rich work experience and good academic qualifications are eligible to receive the vouchers is yet to be confirmed.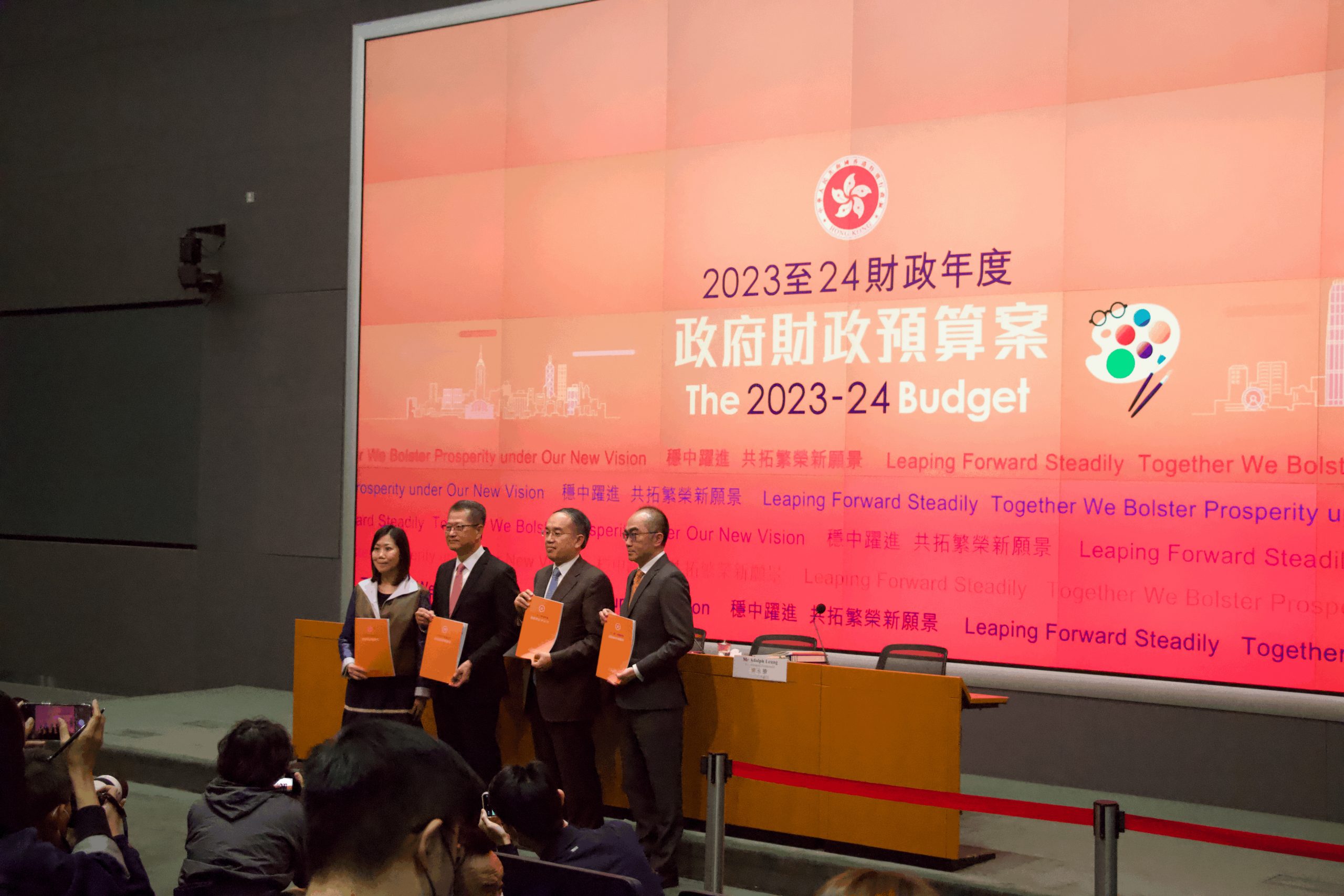 The budget also introduced the annual special football betting duty of HK$2.4 billion on the Hong Kong Jockey Club (HKJC) for 5 years starting from 2023/24, a cumulative total of HK$12 billion. 
HKJC, a local non-profit unit providing horse racing, sporting and betting entertainment, slammed the policy in its latest statement, saying that "any permanent hike in betting duty rates will irreversibly create structural problems, which will only benefit illegal and offshore betting operators. The soccer betting duty was originally set at the rate of 50% of gross profit. According to HKJC, even the original rate is already the highest in the world.
"Most importantly, such increase will adversely impact the Club's ability to contribute to the community through our donations to the Hong Kong Jockey Club Charities Trust on a sustainable basis," HKJC added.
"They need to figure out themselves how to absorb the additional duty of HK$2.4 billion, whether by cutting costs or tapping into their reserves. They can afford it," said Chan in the afternoon's press conference following the Budget speech.
He added that the government had examined HKJC's reserves and contribution to charity and the fierce competition inside the betting industry before making such a decision. 
Reduced consumption vouchers' value and increased tax for the city's sole gambling operator came after Hong Kong recorded another year of a high budget deficit. 
The government's revenue in fiscal 2022-23 is HK$603.8 billion, lower than the original estimate by 15.7%, while its expenditure soared to HK$809.6 billion.  
Chan said the reduced revenue was due to lower-than-expected revenue from land premium and stamp duty whereas huge expenditure involved in the implementation of massive counter-cyclical measures and anti-epidemic work pushed up the cost. 
"Overall, we will take a 'moderately liberal' fiscal stance this year," said Chan. 
He anticipated a deficit of HK$54.4 billion for 2023-24 after taking into account the proceeds from the issuance of government bonds.