Hong Kong immigrants take a breather from "lower-end" UK jobs
By: Yixin Gao

Edited by: Bella Ding

2023-07-26
With more than 144,000 Hong Kong people immigrating to Britain since the launch of the British Overseas Visa scheme in January 2021, their living and working conditions in the country are major concerns.
Some found it difficult to get a decent job in the United Kingdom and others chose to start their own business or yielded to lower-end jobs in the foreign country.
Fanny Leung, one of the shop owners of a Hong Kong style rice noodle restaurant called Yun Gui Chuan, considers the catering industry as a good opportunity to develop a new business. She said the rental cost of shops in London is much cheaper than in Hong Kong. But as some Asian ingredients are not commonly used in Britain, the expenses of importing ingredients are higher than in Hong Kong. The restaurant also needs to pay higher salaries to staff.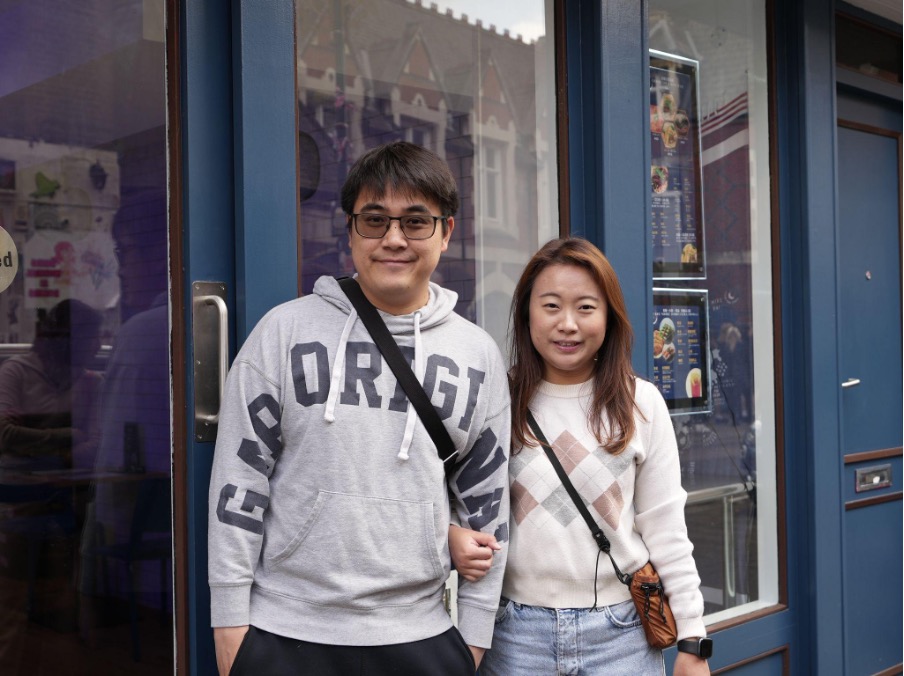 "There are not many similar restaurants in London so the market environment is quite friendly to us. And even though some ingredients are relatively hard to get, many important ones (ingredients), such as pork, are much cheaper than in Hong Kong. However, the high tax rate is indeed a big disadvantage to running a business in Britain," said Leung.
However, revenue is more fluctuated in the UK. Fanny explained that one of the reasons is that footfall of the restaurant will be affected by the weather, season or even weekdays.
"In Brick Lane, the footfall will have a great jump during the weekend, they may have to work continuously without resting or lunch hours to serve the customer."
She also believes that the footfall in winter will drop sharply, making their revenue varied.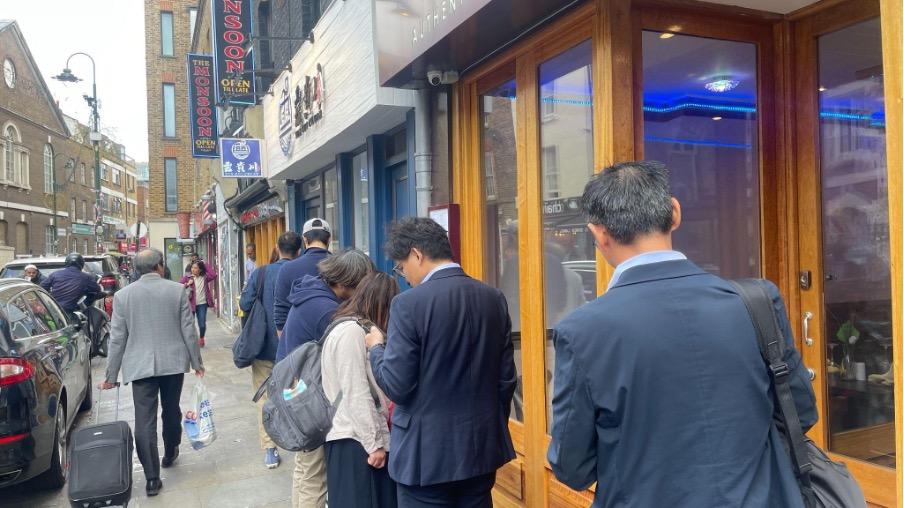 Yun Gui Chuan is a fast casual restaurant chain founded in Hong Kong more than 9 years ago. Operating a London branch of the Hong Kong cuisine restaurant, there is a concern about the variety of customer bases.
"Our customers mainly come from Hong Kong and Asian countries. However, we are also targeting the local British and European customers, thus we have done a localization on the taste of the food in order to broaden our customer bases," said Leung.
Fanny adjusts the spiciness level when making the rice noodles to cater for local people's eating habits when running the British branch. Yun Gui Chuan is a popular restaurant among Hong Kong immigrants in London who miss their hometown food, and also among local gourmets. Even on weekdays, there is a long queue outside the shop before it opens.
"Sometimes local people would like to challenge the spiciness level which is before the local modification," Leung said.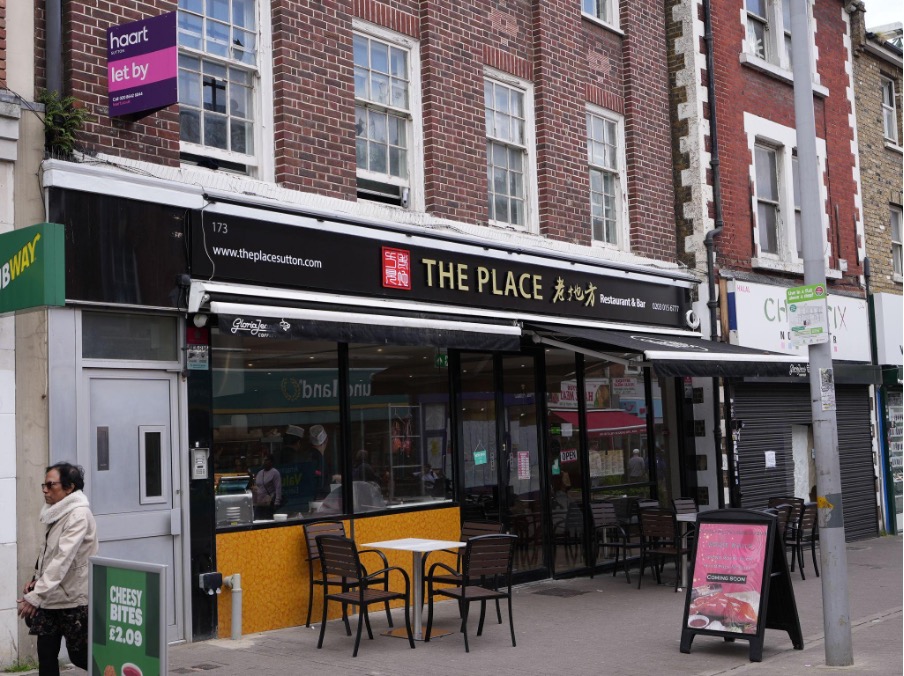 Besides operating businesses in the UK, Hong Kong immigrants are also floundering in searching suitable job opportunities in the UK. According to the survey released in 2022 by UKHK, an organisation which provides assistance to Hong Konger in immigration, the employment situation of Hong Kong immigrants seems to improve over the past year. However, still less than a half of them can find a job within six months to one year after arriving in the UK.
In reality, people believe that as long as you are willing to do any kind of job, you will be able to find one easily.
Many customers with Asian looks are picking stuff in a Chinese supermarket in Sutton, London. One of the shop assistants, Victor Chan, led a shopper to get an inconspicuous commodity and settled the bill for her with a smile.
"You definitely can find a job if you are an able-bodied person and willing to work. Especially in Chinese restaurants," said Chan.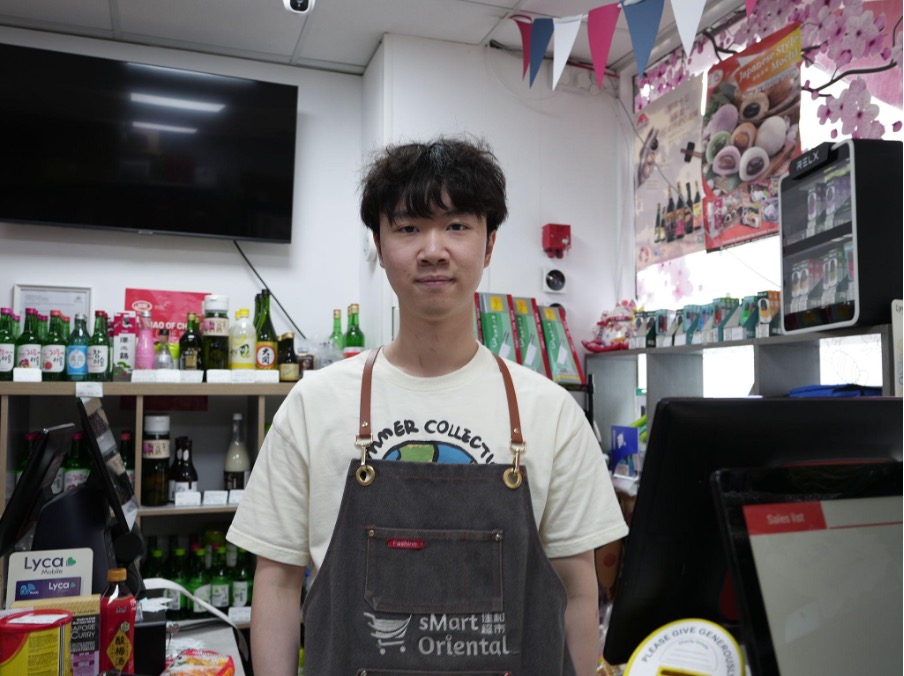 Tina Wong, a waitress in a Shanxi restaurant in London, also immigrated to London because of the BNO Visa in October 2022.
Before she entered the catering industry, she tried to find some office jobs in London as she worked as an office woman in Hong Kong. She realised that office jobs made less money in Britain with the high-level tax than in Hong Kong. Besides, she considered she would be less competitive in office job hunting as there were too many talents from all over the world gathering in London for work, so she chose to join a restaurant.
According to the Livingcost.org website, the living cost in Hong Kong is higher than in London by 4%, but the minimum monthly salary after tax in London is more than in Hong Kong by over 28%. The basic tax rate in Britain is 20%, and the standard tax rate in Hong Kong is 15%.
"The catering industry is the minimum standard for working to make a living in the UK. And if you work in a Chinese restaurant, there is a grey area in terms of tax returns. The restaurant may be able to file less tax than a locally owned restaurant and the staff will be paid relatively more," said Wong.
Other than job opportunities and employment situation, salary arrears in the UK is another issue that raises Hong Konger's concern.
Wong has heard about salary arrears happening in some Chinese restaurants in Britain. She said these kinds of problems were happening worldwide which should not be regarded as an issue specific to Britain, then it would not bother her.
"Britain does better in respecting human rights, especially labour rights. Workers can fight for their rights and interests through demonstrations and strikes. Besides the minimum wage is higher than in Hong Kong, the restaurants will pay for their staff's three meals and even accommodation," said Wong.
She said that employees would seldom be scolded. Employers, colleagues and customers are relatively polite because it is difficult to hire people in London which makes employers afraid that employees may leave.
"Employers and employees respect each other with kind attitudes so the work is actually much less stressful and more comfortable than in Hong Kong," said Wong.
Tina said that immigration to Britain was the most correct decision she made. She took the living environment as an example, the living environment in the UK is more comfortable than that in Hong Kong, with more space for housing and avoiding arguments between cohabitants due to lack of space, and there were more division choices for running a business no matter restaurants or others.