Wine & Dine Festival 2023: A Culinary Delight and Cultural Celebration
By: KONG Tsz Yuen、Wai Yan MIU

Edited by: Rex Cheuk

2023-10-31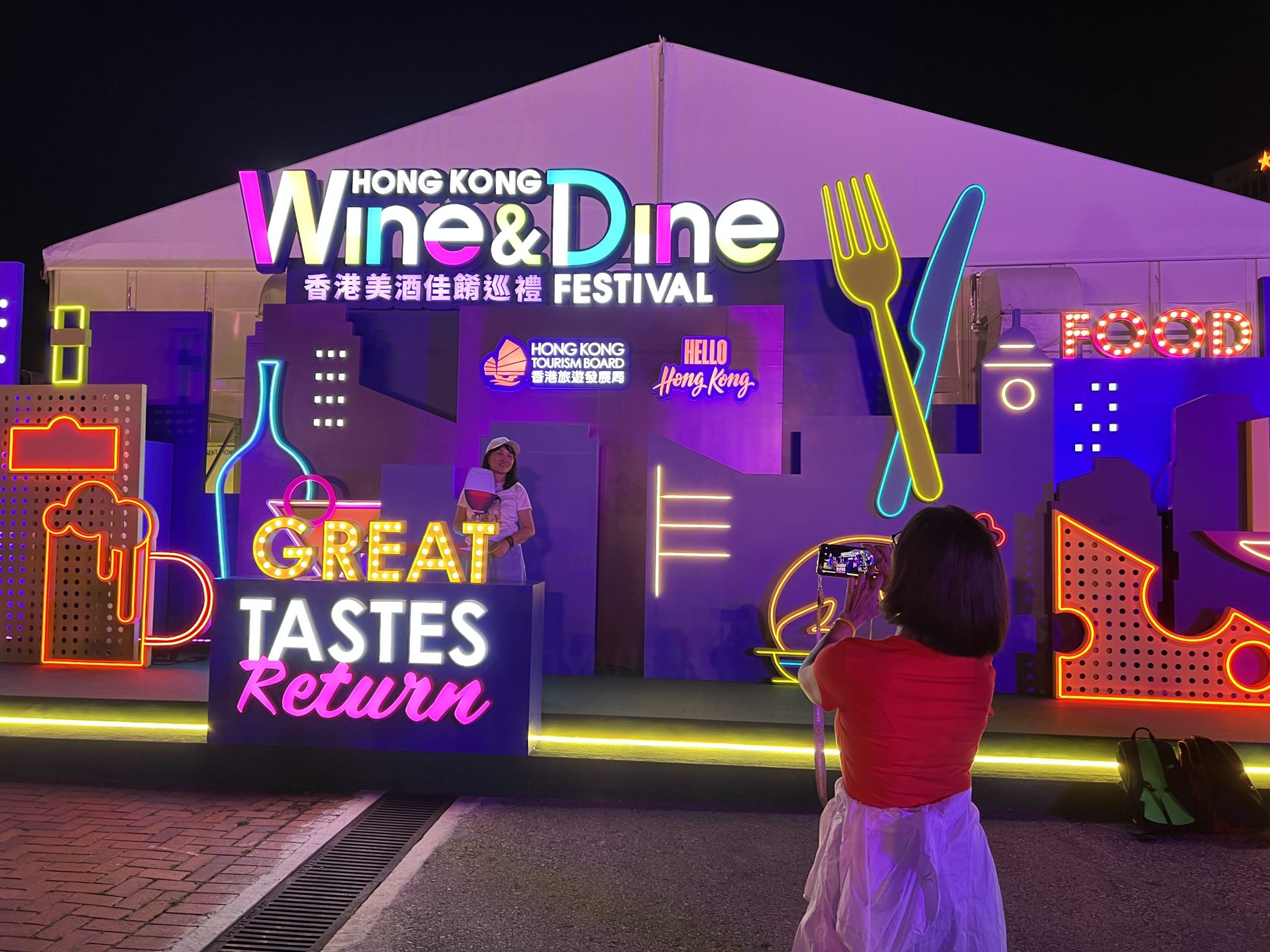 Hong Kong Wine and Dine Festival reopened at the Central Harbourfront event space on Oct. 26 after five-year hiatus because of the pandemic and the 2019 social movement.
The four-day festival features over 300 booths with food and drinks from 36 nations and regions, ranging from France and Italy vintages to Chinese spirits. In addition to trying out the drinks, visitors can also taste different foods from demonstrations and workshops such as learning how to brew coffee from Coffee Academics. Visitors can also enjoy stage performances from groups including VSing, a gold medal-winning cappella group.
The Hong Kong Tourism Board's annual event is part of the government's "Night Vibes Hong Kong" Campaign, designed to revitalise the city's sluggish night economy by showcasing entertainment, culture, and art events.
"I can't wait to tell you that Hong Kong people are indeed really true French wine lovers. Despite the pandemic, Hong Kong still imported 13 to 14 million bottles of wine," said Hong Kong's finance chief Paul Chan Mo-po at the opening ceremony.
Apart from a wide selection of wine from eight main regions , including  France, Spain and Japan, the festival also presented  new lettuce wine from Thailand and Singapore, said Chan.
According to the Hong Kong Tourism Board, the wine carnival attracted total 140,000 people during the four-days event. "The festival is much bigger than I expected,"  said Mustang Chau, a local visitor who waited for about 45 minutes at the entrance.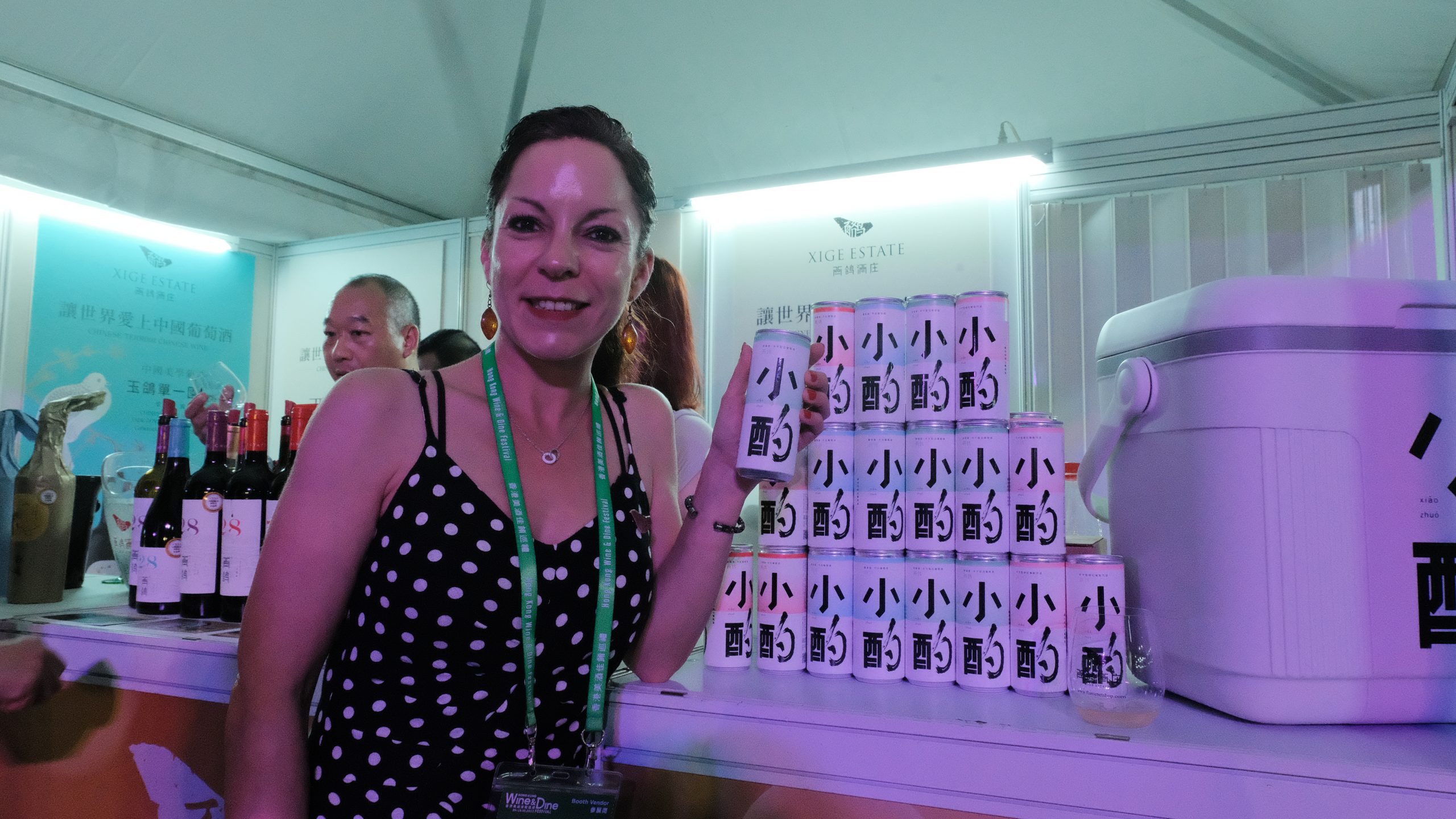 Xige Guanlan Group, a Chinese winery, introduced "a series of new products at the festival, including four different flavours of white wine," said Christelle Chene, International Affairs Director of the group.
The Ningxia-based vineyard participated in the festival in a bid to promote and encourage more Hong Kong people to taste Chinese wines.
"By using cans for packaging, the company is trying to make wine more appealing and accessible to the younger generation, while reducing the environmental impact associated with traditional glass bottles," said Chene.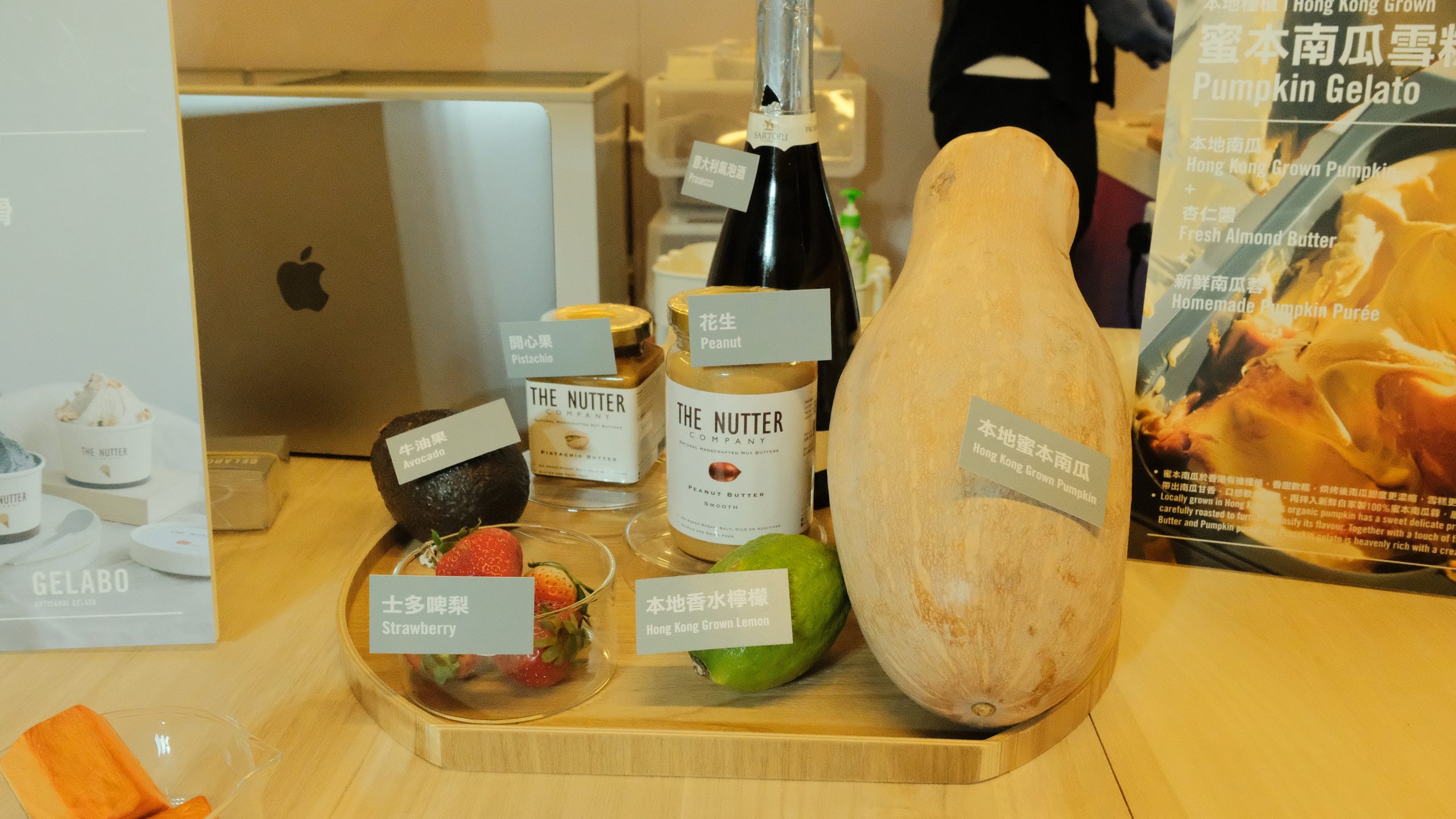 Apart from wine stores, the festival also attracted business highlighting wine-infused Italian ice cream. "This is an opportunity for us to sell the ice cream to the public, and we expect to hear some feedback from customers to improve," said Sheena Pang, the co-founder of Gelabo who started the business a few months ago.
The wine fair has also lured foreign tourists to come and taste fine wine. "We travel to this place for the Wine & Dine Festival, which is only held for a short time and for which we are quite fortunate," said Myles Thorn from Ireland.
"The Wine & Dine Festival is similar to how we do stuff like, you know, tasting London, tasting Dublin, and so forth, all around Europe" in a large-scale wine party, added Thorn.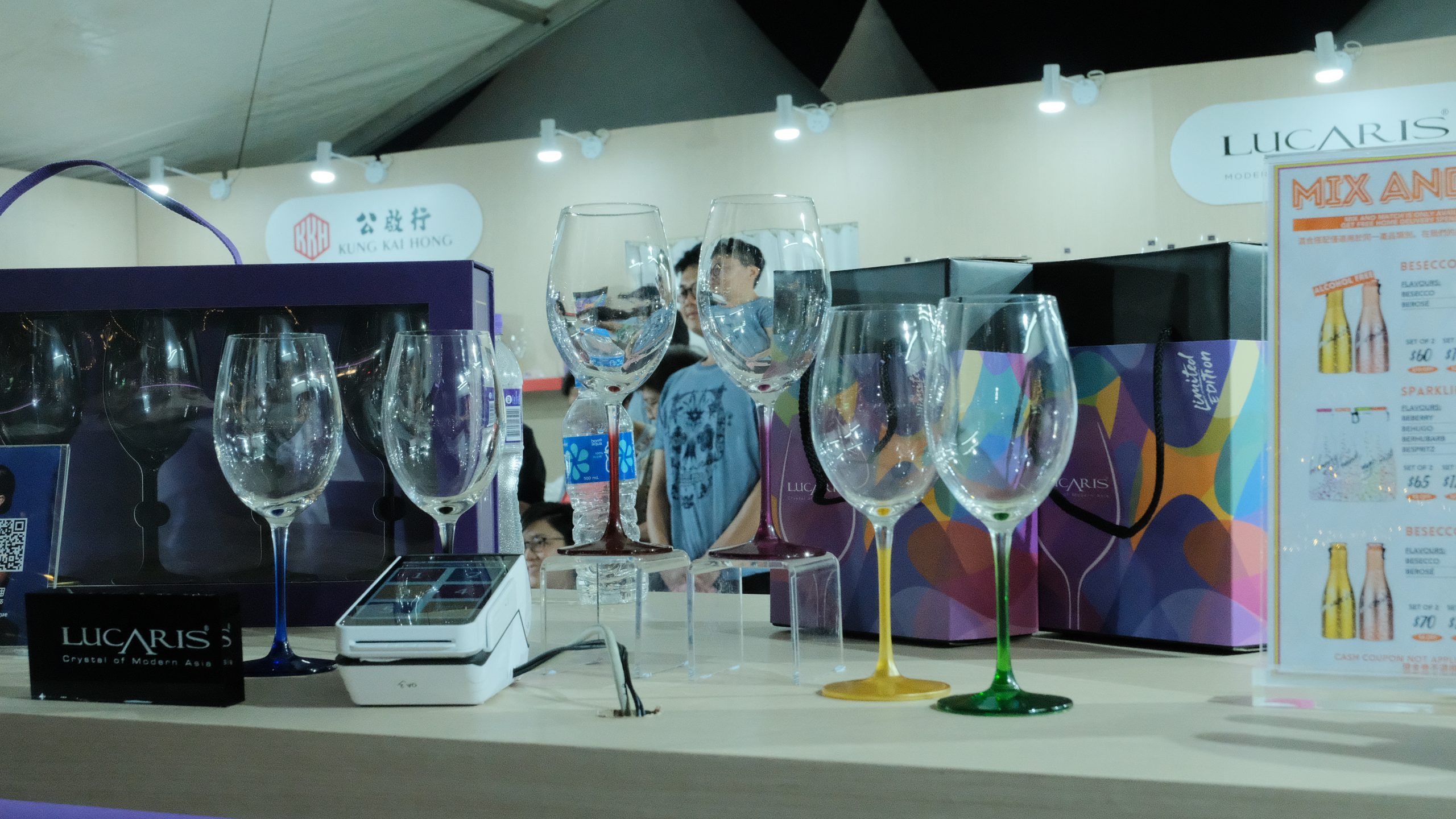 Kung Kai Hong is the glass sponsor for this year, supplying white wine glasses for the festival. The tableware company unveiled three pairs of coloured wine glasses.  
"We have been joining the Hong Kong Wine & Dine Festival for many years. The wine glasses are different from the previous ones as we add three pairs of colours to represent different age groups in this festival," said Kimmy Kung, spokesperson of Kung Kai Hong.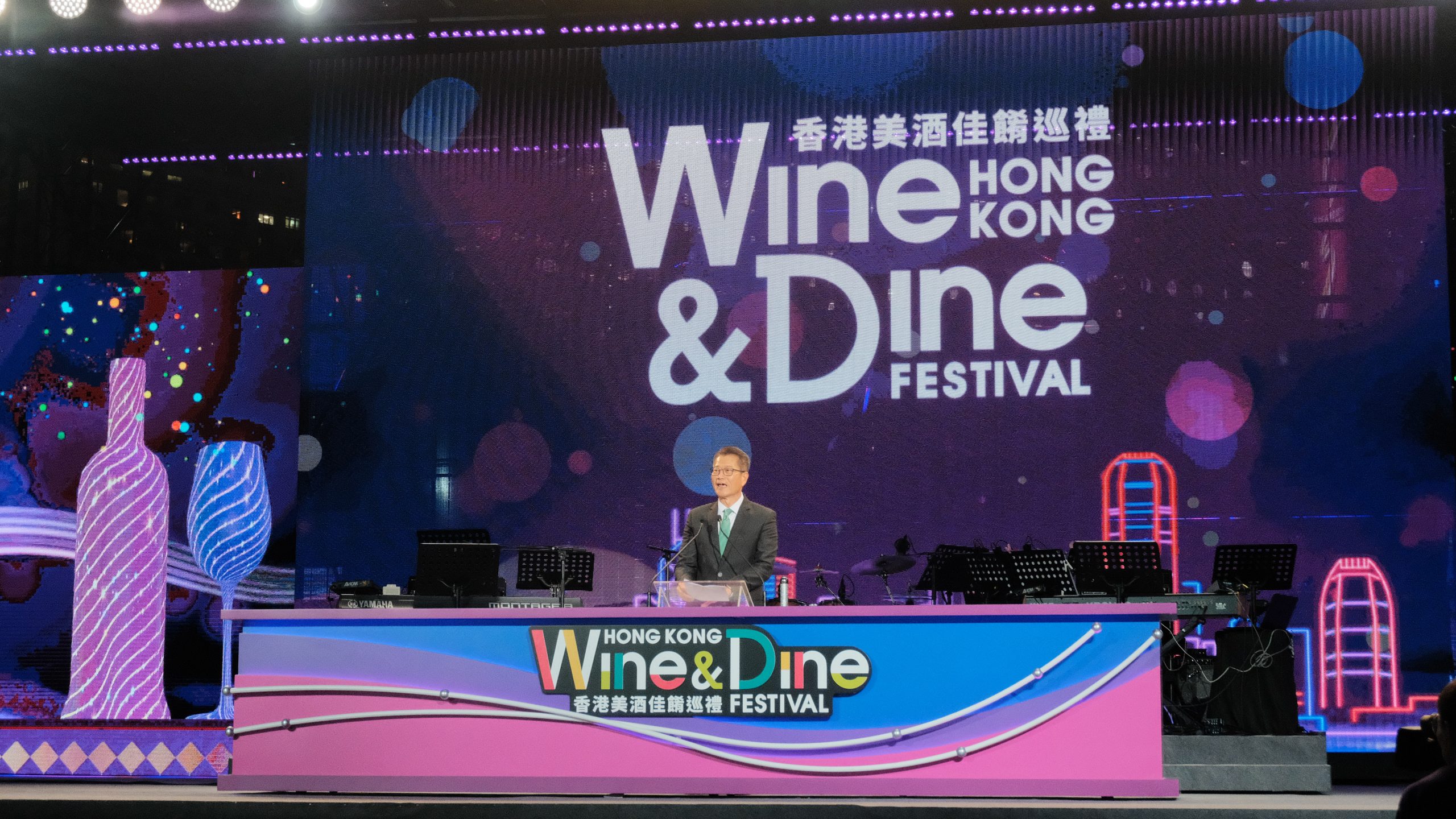 "I'm not sure about what the future holds for us, but I hope that this edition is the resumption of a lasting collaboration on the backing of mutual support and unwavering friendship," said Allen Sichel, President of Bordeaux Wine Council, at the opening ceremony.