Are colorful masks safe for health and environment?
By: CHEN Bingyi

Edited by: Carol Yuan

2021-01-26
Searching in the bags with colorful masks, Amy Ng picked out a blue purple one that matched the color of her blue denim jacket.
Amy Ng, a 40-year-old lady, is heading to Tsim Sha Tsui to purchase some colorful masks for her family.
"Since you have to wear a mask every day," said Ms Ng, "why not wear it beautifully and happily?"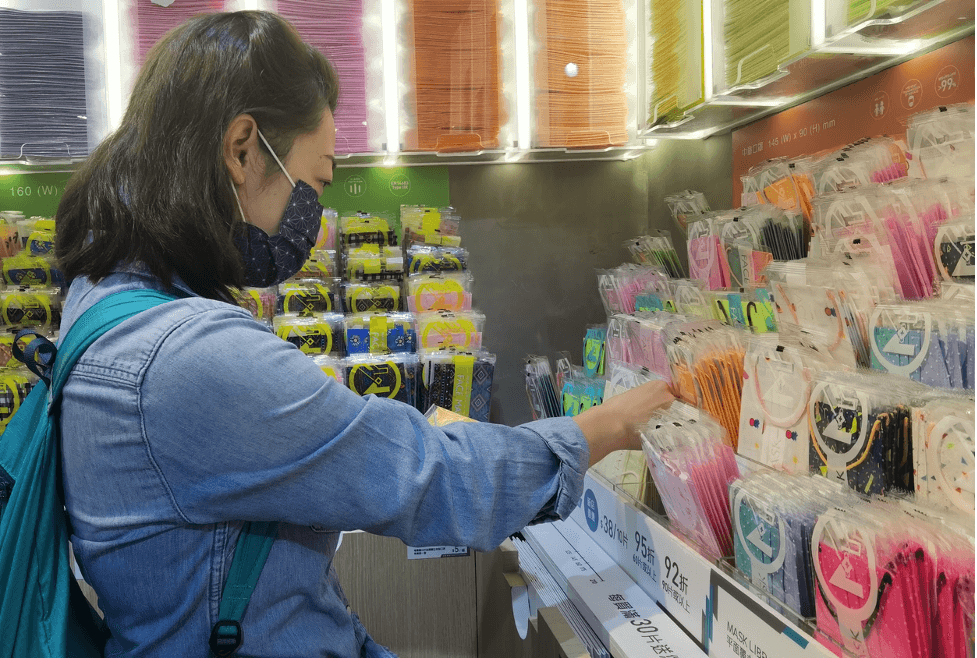 Masks have become a daily necessity in Hong Kong where the fourth wave of the epidemic is raging. Recently, colorful printed masks have become popular. But there are doubts whether they are compromising safety for fashion.
The Centre for Health Protection website recommends using masks that have three layers: the water-repellent outer layer, the filter layer and the hydrophilic inner layer.
The outermost layer is usually made of polypropylene, a non-woven fabric. It is the most crucial layer because it can prevent liquid from splashing, to stop the flying droplets from contacting the middle layer as well as the mouth and nose.
"Traditionally the masks are blue, green and white. It is safe because the dye is already mixed with the materials," said Joanne Yip, an associate professor at the Institute of Textiles and Clothing Department of Hong Kong Polytechnic University.
To make the traditional blue and green masks, producers will put the dye into the polypropylene, melting them together and screening the fabrics out, according to Dr Yip. 
With Christmas approaching, some stores now offer an array of masks with everything from Christmas trees, to reindeer and snowman. 
MF Living is a store in Tsim Sha Tsui that offers more than 240 kinds of colorful masks. "Since our store opened in October, there has been a long queue of customers almost every day," said Angela Lau, a saleswoman at MF Living.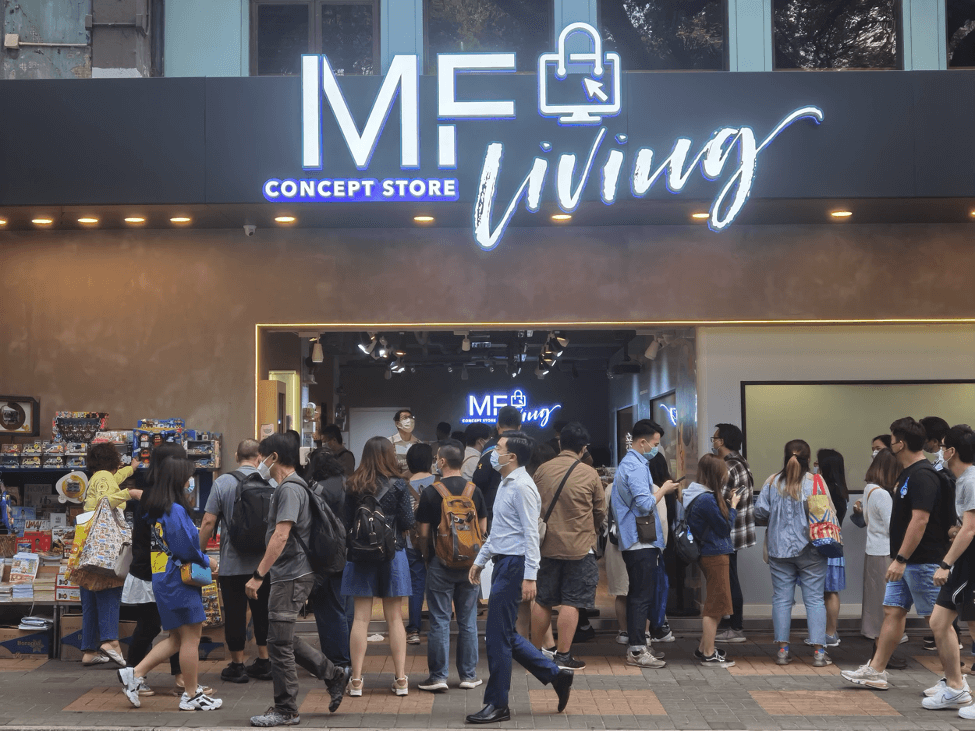 Ten masks cost HK$38 while DIY masks are HK$60 each.
"A general surgical mask costs two or three dollars," said Ms Ng. "The colorful ones are more unique and not too expensive."
Colorful masks make the purely functional product more decorative. "My 9-year-old daughter will carefully choose the mask to wear before going to school every day," said Ms Ng. "She wore a gradient blue mask yesterday and was praised by her teacher and classmates, which delighted her."
"I may wear special masks at Christmas," said Huang Hanjin, a year-three student at City University. "It makes me happy."
Ms Ng ordered a pack of limited Christmas masks online to give to her friends.
Unlike surgical masks, most of the popular colorful masks are made with the patterns printed on the outermost layer. 
"In order to ensure safety and for the color to not fade out, the selection of dyes should be very careful," said Dr Yip. The colorful pattern, she explained, should stick to the polypropylene in order to ensure it's water repellent.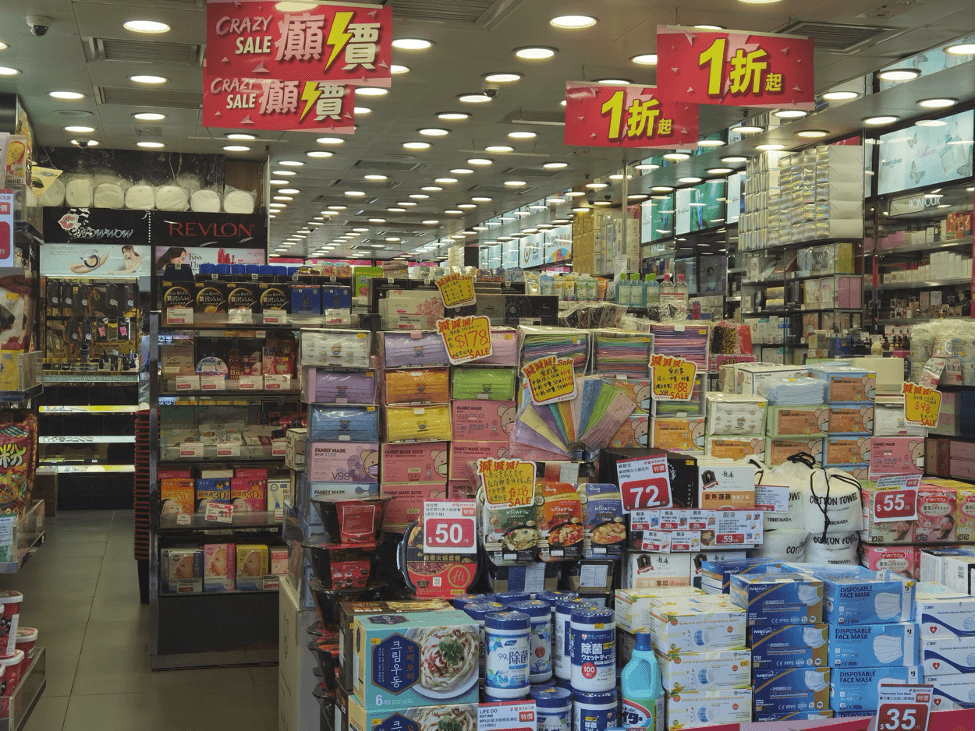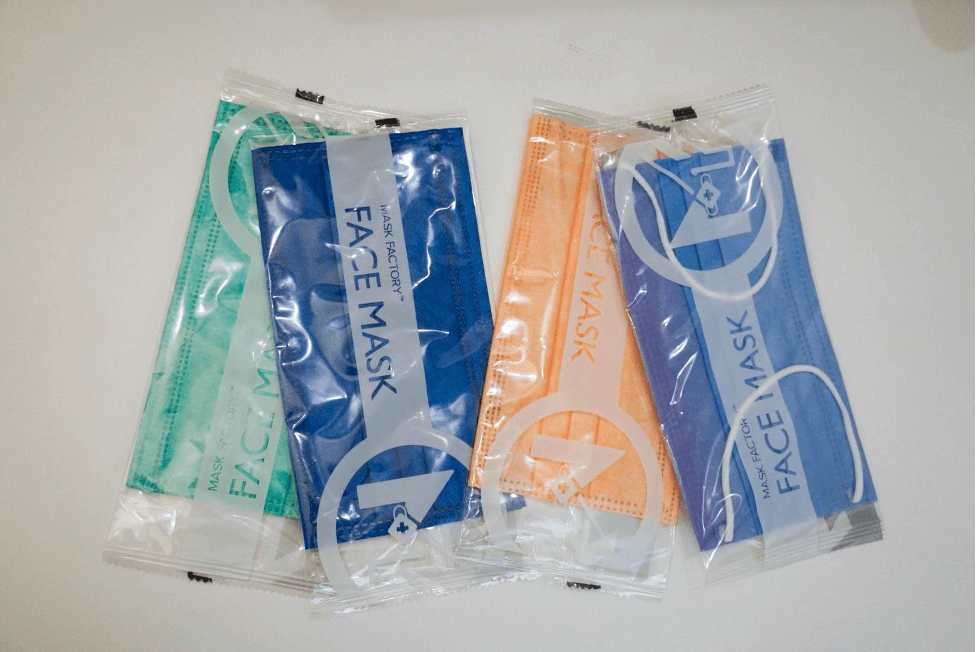 "The color you add to the mask will eventually go to the environment," said Dr Yip. She pointed out that masks made with food grade dyes cause less harm to the environment than those made from oil or petroleum.
Dr Yip explains that reusable masks are usually made of cotton which takes a few months to decompose once they are in the landfill, whereas disposable masks that contain polypropylene can take 20–30 years.
"It is easier to find patterns on reusable masks because their outermost layers are cotton," said Dr Yip. "By doing so, people can get rid of the concerns on dyes safety but enjoy the fashionable patterns," she added.